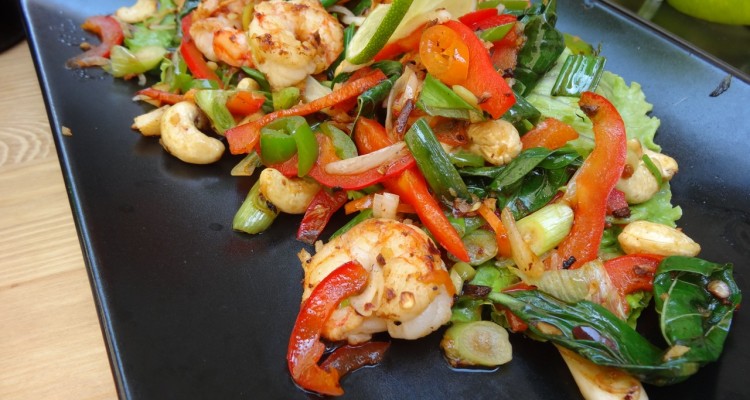 We love Croatian food, it's all about the fresh ingredients and simple preparation, accompanied with a local wine it is tough to beat. But after a week or so of the same flavors you could be forgiven for craving some novelty (and more novelty than just switching to local versions of Italian pizza and pasta). We caught up with Vedran Perojevic, the executive chef and co-owner of the answer to your prayers on a recent trip to Dubrovnik.
Tucked away up near the seaward part of Old Town Dubrovnik is the brainchild of local boys Darko and Vedran Perojevic, Azur Dubrovnik. We know Darko well, he owns one of our favorite rental apartments in the city and is an alum of the same school as all our Dubrovnik based team. His brother Vedran has a good reason for being a little less familiar to us. He lived and worked in Asia for a decade.
You can probably see where this is going… and you'd be right. There's a detour on the way though. Several years ago, while Vedran was working in Asia, he and his brother decided to open a restaurant in Zhuhai China. Bringing mediterranean food to Asia was (and still is) the mission there. After head-cheffing the China operation for a few years Vedran along with his brother decided the time was right to make that fusion move the other direction. Asian-Mediterranean fusion gives us the spices and tastes that Vedran loved during his time in Asia applied to the fantastic gifts of nature available on Croatia's Dalmatian coast.
The light bites we enjoyed at lunch on a scorching summer's day were packed with punchy flavours, exactly right for the heat of the day. The seafood laksa, a yellow curry with coconut milk, was spot on, the salmon tacos wonderfully refreshing and the stir fried cashew and shrimp salad had just the right amount of heat to make you sweat, even in the shade. Asian menus often fall down on the desserts but for those with a sweet tooth Vedran's got something for you too. The baklava-like cake with star anise and the lightly chili-infused chocolate tart kept on theme without being too unusual.
If you're planning on visiting Azur, we highly recommend booking ahead, the interior is tiny and there are only a few tables outside so it is best to reserve a table to avoid disappointment. If you're traveling with us, your local JayWay representative can take care of that for you.
Planning a trip to Dubrovnik? We'd love to put together a Croatia travel package just for you. Get in touch to find out more!

Charlie is head of marketing at JayWay Travel. A long-term Prague resident, his interests are cooking, eating out, cycling, skiing and of course, travel.