Although we often say that there's no better way to get to know a city than strolling around its streets, joining classic car tours is probably the quirkiest and most fun way to get a taste of some of the most fascinating cities in Europe. From elegant Paris to vibrant Berlin to a handful of other exciting destinations, in this article, we're sharing our favorite classic car tours around Europe.
Jump to a section of this article
1. Citroen 2CV Tour in Paris
In continuous production between 1948 and 1990, the Citroen 2CV is a lot more than just another car. The Citroen 2CV is one of the most iconic French symbols, a fine example of the country's passion for innovation and an ode to simplicity and minimalism. Who would have known that this cute car was initially designed to make the lives of French farmers easier before becoming one of the most popular affordable cars in the world?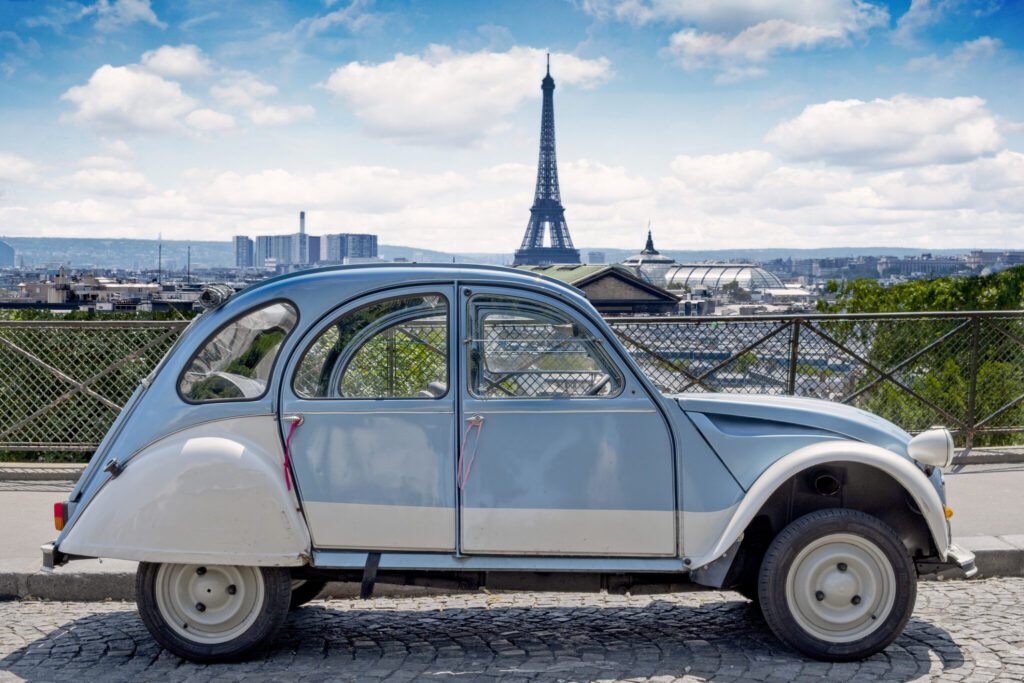 Nowadays, the Citroen 2CV is one of the most recognizable vintage cars in Europe. For that alone, a ride in the tiny French car is a unique experience in its own right. The best place to enjoy a classic car tour in a Citroen 2CV is, of course, Paris. Taking in the utter beauty of The City of Light from inside a Citroen 2CV is a quintessentially French experience that will give that extra special touch to your France vacation.
2. Vintage Fiat 500 Tour in Milan
Speaking of symbols, the old Fiat 500 is a true Italian icon and a vehicle of great historical significance. For one thing, the Fiat 500 was the world's first ever city car, designed with people's actual needs in mind. Moreover, the Fiat 500 was a pillar of Italy's economy at a time when the country was still suffering from the devastating effects of the Second World War.
As a symbol of Italian design and culture, the vintage Fiat 500 starred in many Italian films during the 50s and the 60s, alongside the best actors of the time. Nowadays, you can feel like an Italian star as you delve into the essence of la dolce vita during one of the best classic car tours in Europe. Take a ride inside a Fiat 500 to enjoy Milan, Italy's capital of fashion, in style. You can opt for a daytime or evening tour. In the evening, a stop for a quick aperitivo in the buzzing Navigli neighborhood is a must.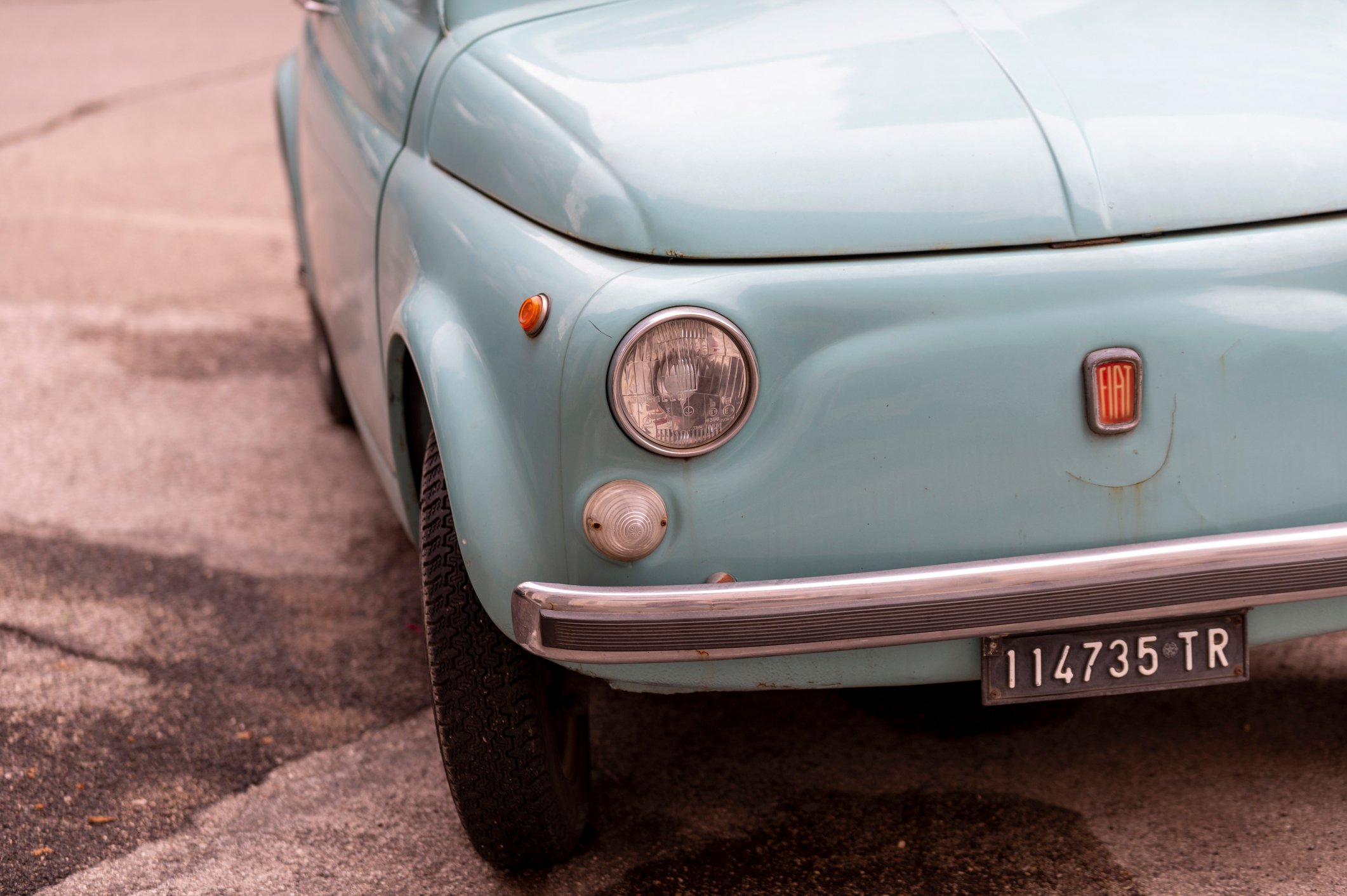 3. Trabant Tour in Berlin or Budapest
It may lack the looks, design, and comfort of other vintage cars on this list, but the Trabant excels in historical value. Affectionately known as Trabi, the Trabant was a small everyday car manufactured in former East Germany. Loud, slow, and notoriously unreliable, the Trabant became the symbol of the fall of the Eastern block when the entire world saw the images of East Germans driving their Trabants to West Germany following the fall of the Berlin Wall in 1989.
The company that manufactured the Trabant in East Germany was a state monopoly which meant that East Germans had to wait for 10 or even 15 years to acquire their own Trabi. However, to experience a ride in a vintage Trabi you don't have to wait that long. During your trip to Berlin, you have the once-in-a-lifetime opportunity to get behind the wheel of a historical model and drive around the most striking places of interest in East Berlin.
Not planning to visit Berlin but still want to get a taste of the Trabi experience? No problem! Trabi tours are also available in Budapest, Hungary's charming capital. One of our all-time favorite classic car tours in Europe is the drive to Budapest's Memento Park in a legendary Trabant.
4. Yugo Tour in Zagreb
The timeless Yugo has managed the impossible. On one hand, people in former Yugoslavian countries absolutely loved it – some still do – for its simplicity and affordability. On the other hand, the Yugo made it to Time's list of The 50 Worst Cars of All Time for its poor build quality and unreliability. The truth must be somewhere in between but one thing's for sure. The Yugo has acquired a cult status throughout the decades and is a true symbol of former Yugoslavia, with many cameo appearances in Yugoslavian TV series and films.
If you're intrigued to take a ride on this iconic classic car that so many hated but even more adored, you can do so in Zagreb, Croatia's lively capital. A classic car tour in a Yugo is the most fun and memorable way to check out Zagreb's must-see attractions.
5. Zuk Tour in Warsaw
Produced in Poland between 1958 and 1998, the Zuk was a light truck or van, a favorite with local farmers but also state organizations. There were Zuks used for postal services and also Zuk firetrucks. Nowadays, a Zuk is among the most representative remnants of the Communist era in Poland and one of the best ways to roam around Warsaw in retro style.
In Warsaw, a tour in one of these old-school minibuses is our favorite way to visit the quirkiest parts of the city. A walking tour of the old town is informational, but to get to know the real Warsaw you're going to need to cover a lot more ground. You'll visit the Warsaw ghetto, a traditional food market, the city's Praga district, and more. Exploring the hidden treasures of the Polish capital while riding around in a vintage Zuk firetruck will make your day even more memorable.
6. Ride in a vintage Lada on a Tour of Baku's surroundings
No matter their vast popularity, Lada cars were constantly mocked for being the quintessential products of the Soviet Union. Unlike other Communist-era brands that disappeared after the collapse of the Soviet Union, Lada cars managed to survive and live on. The first Lada cars were produced under the supervision and with the technical assistance of Fiat, while the first-ever Lada holds a record for being one of the best-selling cars of all time. For all these reasons, Lada cars deserve a place in any list of the best classic cars.
One of the few places where you can enjoy a ride in a vintage Lada is Azerbaijan. More specifically, you can get to the fascinating Mud Volcanoes near Baku in an old-fashioned Lada on dirt roads, thus combining otherworldly scenery with an unparalleled experience.
7. Vespa Tour in Florence
Vespas are not cars, but we couldn't possibly leave a ride on this iconic Italian scooter out of our list of the best classic vehicle tours in Europe. Conceived by Enrico Piaggio right after the end of the Second World War, when the Italian people needed a modern yet affordable means of transportation, the Vespa (Italian for Wasp) never ceased to increase in popularity ever since. A symbol of Italian culture, design, and style, Vespas never went out of fashion, not even nowadays, while they often appear in films and TV series across the globe. Much imitated, but there's nothing quite like the original.
For an unforgettable experience during your trip to Italy, you can ride a Vespa from gorgeous Florence to the mesmerizing landscapes of the Chianti countryside. If that doesn't make you feel as though you're starring in a Hollywood movie, we don't know what can. For all the other tours, you're a passenger, but on the Vespa, you're in control, so make sure you're comfortable on a scooter before trying this out!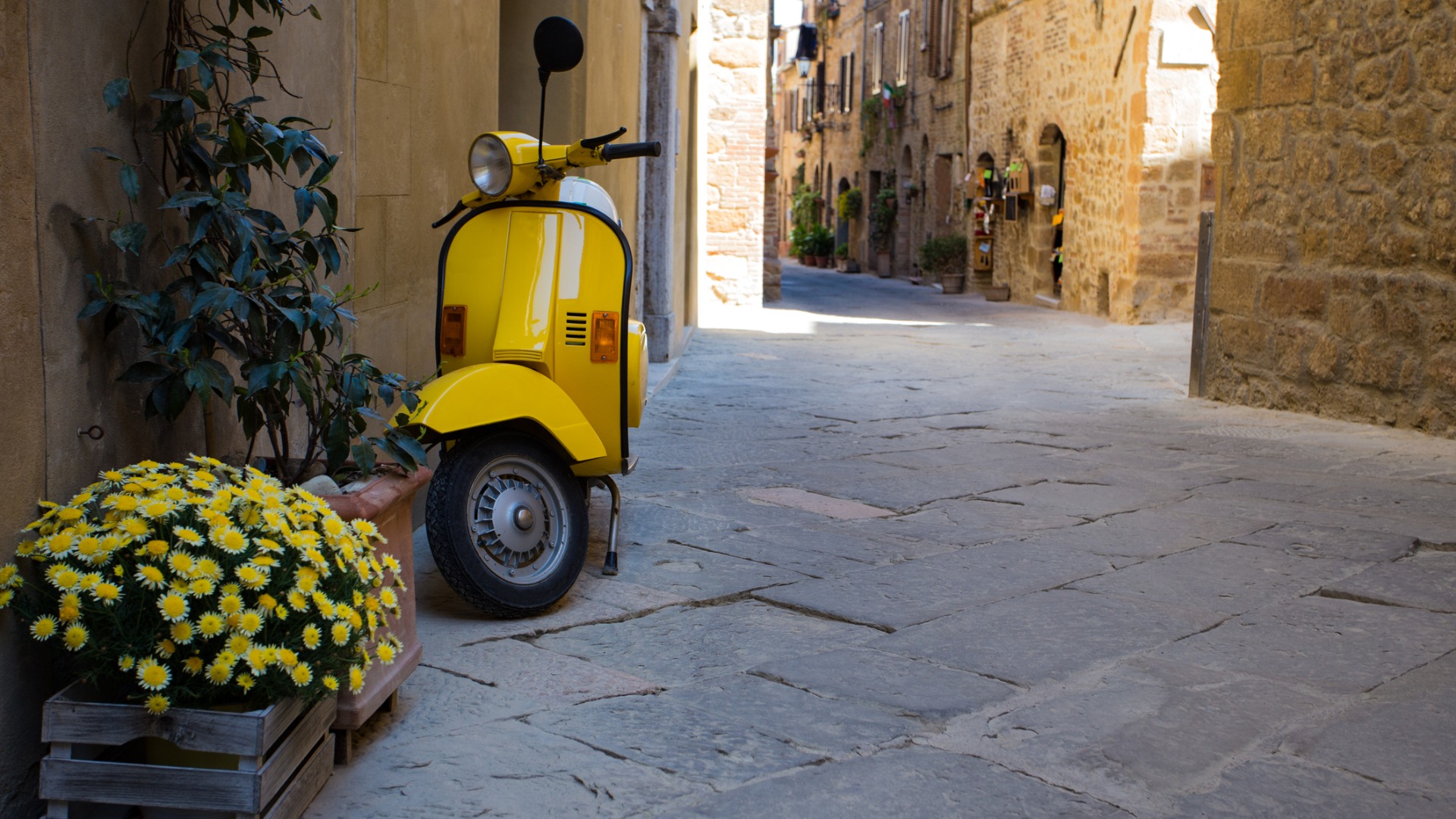 Which Vintage Vehicle Tours Are You Most Eager To Experience?
Now that you've got a taste of the best classic car tours you can enjoy during your trip to Europe, we're sure that choosing your favorite among them is no easy task. But fear not! JayWay is here to help you plan the European adventure of your dreams, sprinkling it with the best one-of-a-kind activities!
Born and raised in Athens, Maria's passionate about travel and storytelling, a combination that makes her ideal for her role as our content manager.