Europe is a fantastic travel destination at any time of year. There's never a reason not to go. But there are some very unique festivals and feast days that are unlike anything you'll encounter elsewhere. So if you time your visit right, you can really experience something special, from diving for crucifixes to frantic folk music processions. Here's a roundup of our favorite.
Jump to a section of this article
Croatia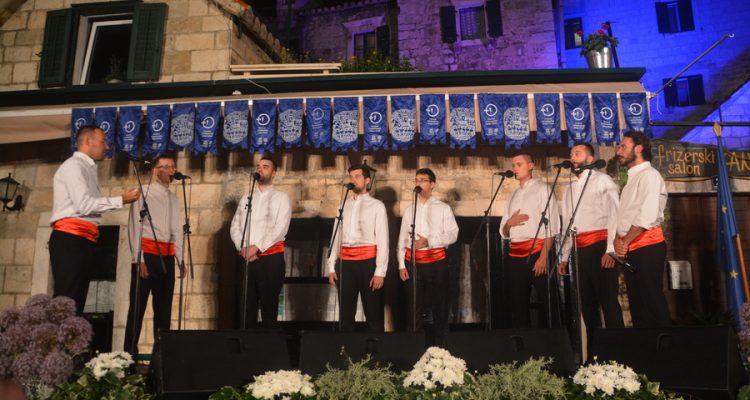 Klapa Music Festival in Omiš
When: 29 June-21 July
The Klapa Music Festival is much more than a music festival. It's actually a competition each summer in this beautiful Croatian riverside city. The competition takes place among groups of singers singing in a traditional Croatian style in the town's main squares. They do it day after day until one group is declared a winner. The music is beautiful, haunting and very traditional.  
Getting there: Split is the nearest major city to Omiš. If you're traveling through Croatia, we highly recommend making a road trip to this special little city. 
Spancirfest in Varazdin
When: August
This is a decidedly local street and music festival, with several days of costumes and concerts, along with local crafts and handmade products. Of course, there's also plenty of delicious local food and wine. Thousands of people from the city and the region flood the streets to celebrate, remember, and have a good time.
Getting there: Varazdin is about an hour's drive from Zagreb. A great day trip!
Alka in Sinj
When: August
Alka is a special horse riding competition with 300 years of tradition. Since 1715 locals in Sinj have been celebrating victory over the Ottoman army this way. The festivities include horses, traditional uniforms and much more.
Getting there: Sinj is about an hour by car from Split.
The Czech Republic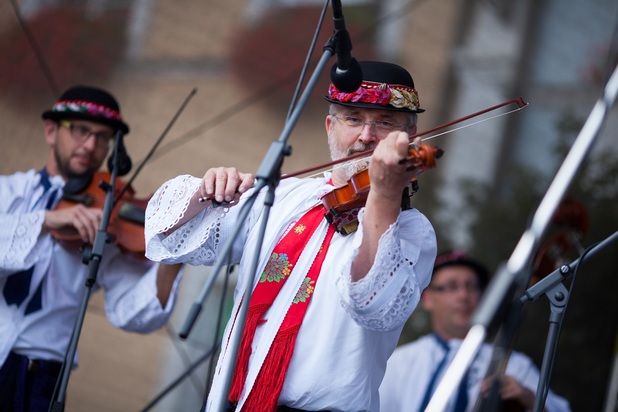 Pálava Wine Harvest Festival in Mikulov
When: 7-9 September
Czechs may drink more beer than anyone else in the world, but there's also a rich heritage of winemaking here, especially in the eastern part of the country. In September of each year you can find dozens of wine harvest festivals throughout the Czech Republic. The Pálava wine harvest is one of our favorites. You'll have to try the burčák, a sweet partially fermented wine that's only available in the late summer. But there are plenty of other great vintages to try. It all takes place in Mikulov, close to the Austrian border. Expect costumes, traditional music, fantastic food and of course plenty of wine. 
Getting there: We highly recommend visiting Mikulov and the Moravian region on any trip to the Czech Republic. Prague should be first on your list, but if you have a few days in the country, don't miss Mikulov!
Germany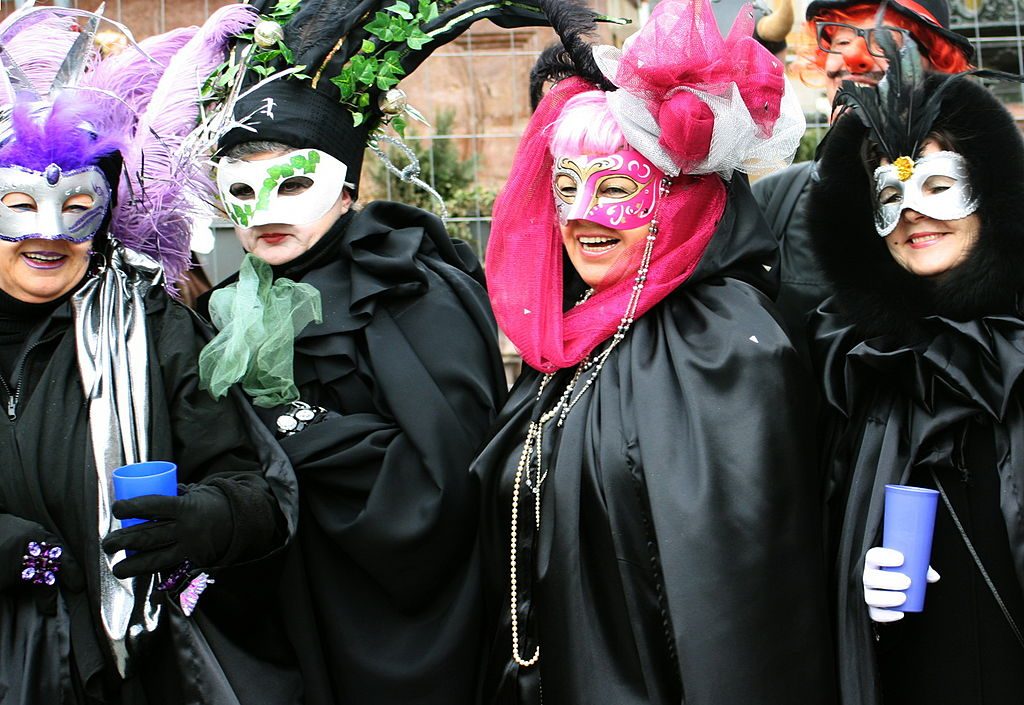 Fasching in Munich
When: Mid-January to mid-February
Carnival season in
Germany
lasts a whole month, and Munich's celebrations are a fine example of just how festive it can get. There seems to be something happening every day, from a parade of clowns to a so-called "Dance of the Market Women," which takes place at Viktualienmarkt on Shrove Tuesday. This tradition of dancing in the market originates in the early 19th century. Along with the street parades, many bars and restaurants host parties of their own.
Getting there: Munich is a vibrant city that can easily be worked into an itinerary that takes you through Germany or into neighboring countries in Central Europe.
Hungary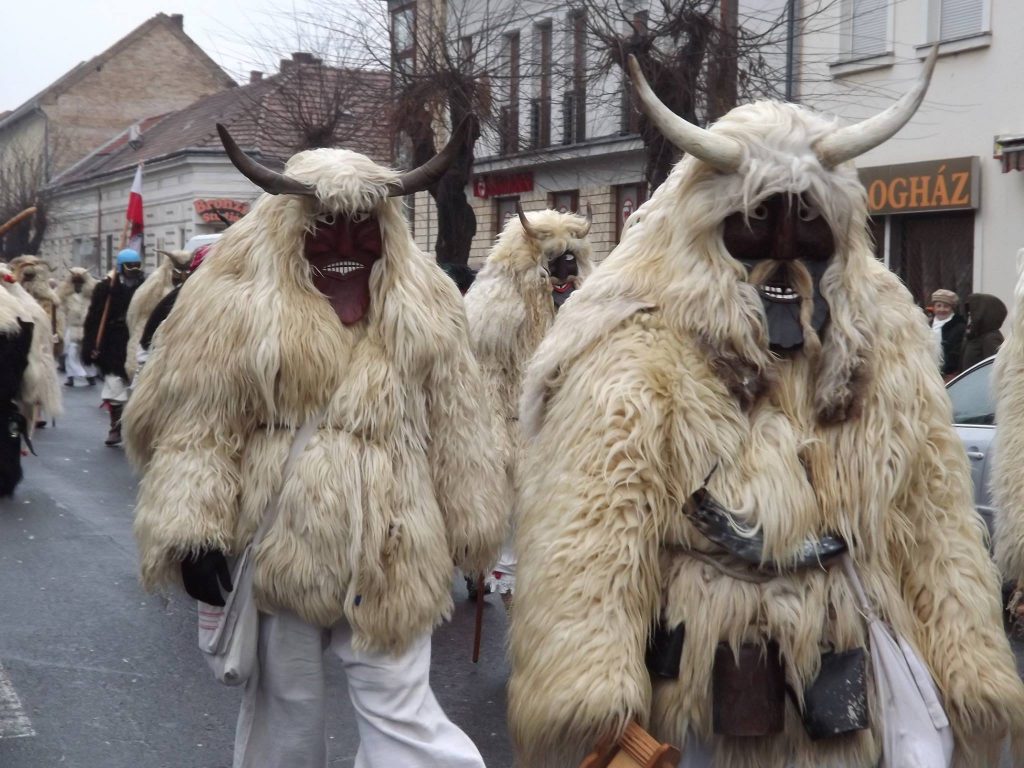 Busójárás in Mohács
When: February
The most important event in Hungary's carnival season, Busójárás is held each year to usher in the end of winter. The main event, besides the live music, eating and drinking, is a parade of Busós, or local men dressed in traditional scary costumes. The whole thing lasts for a week and can get pretty wild, nonetheless it's an annual event that's recognized by UNESCO.
Getting there: Mohács is on the border with Croatia. 
Italy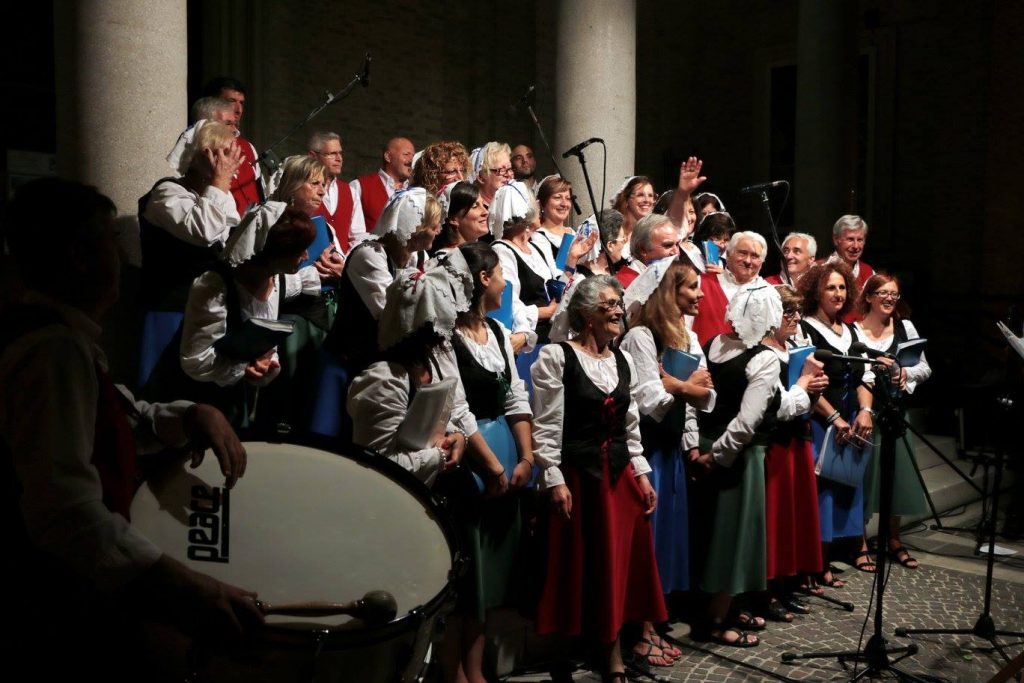 Valfino al Canto in Arsita, Abruzzo
When: 9-11 August
This is a festival celebrating folk music in all its forms in Italy. The wine flows freely and so do the songs. It's amazing how folk music is still an intrinsic part of Italian culture and nowhere is clearer than in Abruzzo in August. The atmosphere is informal but that doesn't mean locals don't take it seriously. The high point of the festival might be the fantastic banquets where you can taste the mouthwatering local speciality of coatto, lamb stewed in pots on the square all day long.
Getting there: Abruzzo is a simple day trip or overnight from Rome. 
Easter Week in Italy
When: April
Easter week in Italy deserves a blog post in itself. Or really a whole website. This is a Catholic country after all, and Easter is the high point of the Catholic year. It all starts on Holy Thursday, with a special mass and a ritual foot washing. On Holy Friday there's a solemn afternoon mass and then a procession reenacting the Way of the Cross. The biggest one in the country takes place at the Vatican and it's televised nationally. At 3pm you'll hear the bells ringing, reminding stragglers to get to Mass.
Another Mass takes place on Holy Saturday but the real attraction takes place at the Easter Vigil that night, usually involving candles and a dramatic procession. But Easter Sunday is when things really come into their own. Most towns and villages have their own exhibitions and parades to honor the religious feast. In Florence you can see the 300-year-old tradition of the Scoppio del Carro, or the explosion of the cart. It is what it sounds like, and it's supposed to ensure a good harvest and good luck.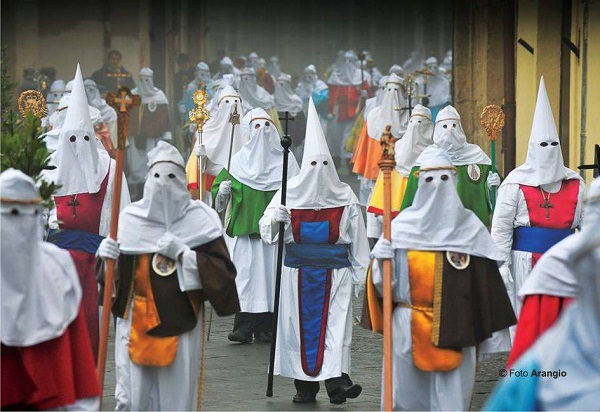 Good Friday Procession, Enna, Sicily
Easter Processions, with locals carrying statues from the city's cathedral or main church around the city center, are a common sight in Italy. Probably the most eerie is that in the central Sicilian town of Enna. On Good Friday hooded confraternities (think Spanish Inquisition attire) shoulder wooden beams supporting statues. Enna is just a one-hour drive from Catania. Some towns in Puglia stage similar events too.
Easter Monday is also a holiday, and most locals spend the day picnicking and getting together with friends and family.
Getting there: There are Easter feasts just about anywhere in Italy, so check with your local JayWay contact once you've booked your trip with us!
San Gennaro Feast Day in Naples
When: September 19
If you've seen Easter in Italy you know the country takes its Catholic feast days seriously. Naples hosts this important celebration, when thousands of locals gather in the Naples Cathedral and square outside. They're hoping to catch sight of the liquefaction of the blood of Saint Gennaro. It's a powerful sight, to say the least!
Getting there: Go to Naples!  
Lithuania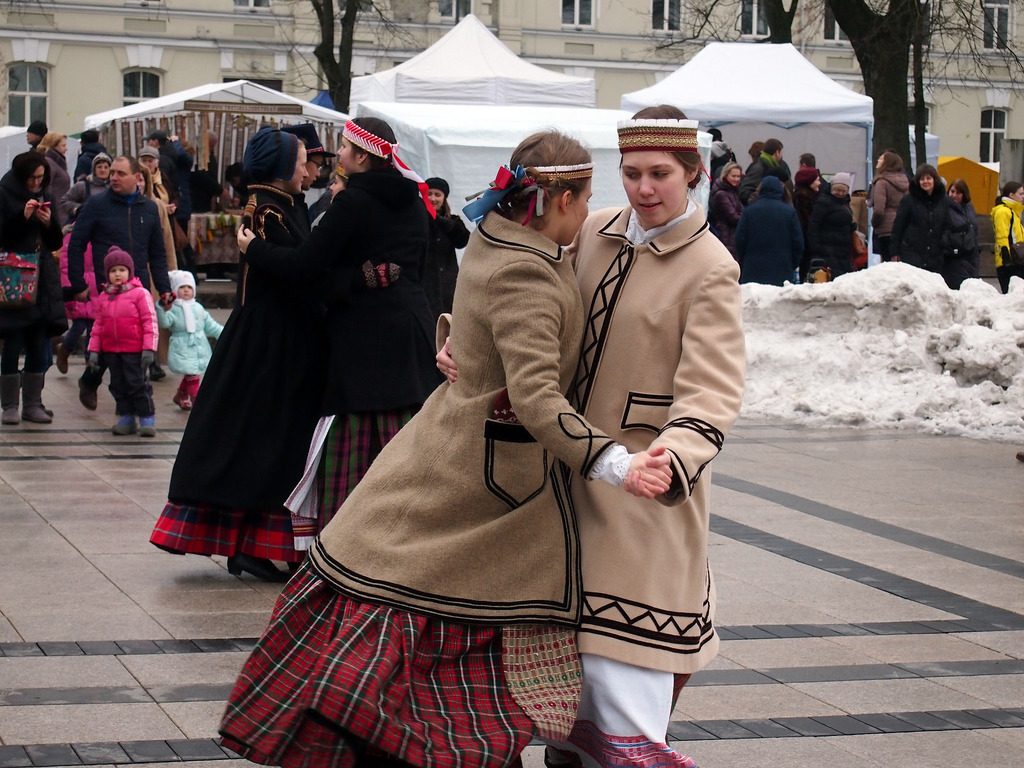 Kaziukas Folk Fair, Vilnius
When: Early March
This folk arts and crafts fair is held in Vilnius in early March, and dates back to the early 17th century. The fair occupies a large part of the city center, from Gediminas Avenue, Cathedral Square, Pilies Street, all the way to the Orthodox Cathedral and almost to the borders of the Uzupis neighborhood. Wherever you turn you'll find stalls, pavilions, and processions! This is the perfect festival for anyone who loves handmade souvenirs. And if you're looking to sample local cuisine, you're in luck too. Don't miss the riestainis, which are Lithuanian bagels.
Getting there: If you're visiting Lithuania, Vilnius should definitely be on your list of destinations. Another great city, Kaunas, is about 90 minutes away by car.
Macedonia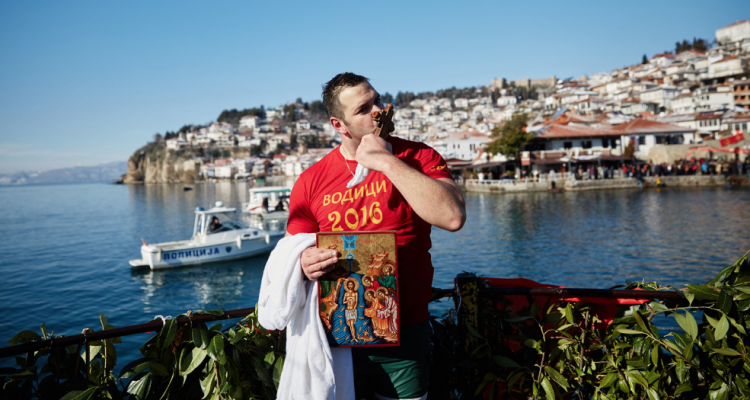 Epiphany Day at Lake Ohrid
When: January 19
Lake Ohrid is a wonderful destination in Macedonia where you can swim and sail between bouts of admiring the beautiful landscape and impressive ancient architecture. This special feast day for Orthodox Christians involves diving into the chilly waters to grab a wooden crucifix. The tradition goes back to the times of the Byzantines. Bragging rights and a year of health are promised to the winner. Hundreds of locals dive in, with even more cheering them on from shore. You're more likely to visit Ohrid in summer though (the water is a lot warmer!) and from the 12th July to 20th August every year there's an International Music Festival which combines folk and pop music from the whole Balkan region.
Getting there: Lake Ohrid is an ideal two or three-night stop on a tour of Macedonia, about three hours from the capital Skopje. It fits well into a tour that includes neighbors Albania or Serbia.
Poland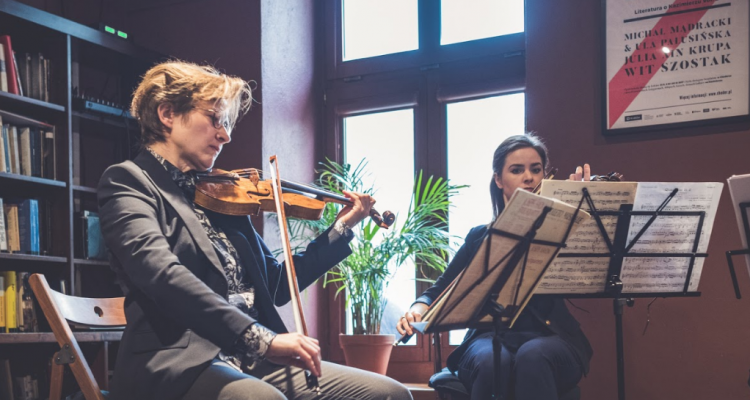 Jewish Culture Festival, Krakow
When: June
Krakow has a vibrant Jewish community and always has. This festival is the biggest event on Krakow's cultural calendar, at least where Jewish heritage and history is concerned. World-class Jewish musicians and scholars from around the world converge on the city each June for more than a week of concerts, performances and lectures. If you have an interest in Jewish heritage, or if you just like fantastic music, this festival is highly recommended.
Wianki Midsummer Festival, Krakow
When: June
Wianki is a nation-wide celebration of midsummer in Poland. You'll find celebrations in cities throughout the country, including Krakow. Originally connected with Pagan traditions, the festival has evolved over the years while maintaining its roots. Communities and civic groups make wreaths and float them down the river, a process that used to be used to tell the future. You can also look forward to parades, concerts of classic Polish folk music, and traditional costumes.

Stephan Delbos is an internationally published writer and editor. Born in the US, he has lived, worked and traveled in Europe for a decade. He's fond of oysters and arid martinis.