Sun, sea, food; there's really no reason for anyone not to put Croatia on their list of places to explore. But to add to the history and beauty, there are also a number of cultural aspects to the country you'll want to seek out. Croatia has six cultural properties and one natural one listed on the UNESCO World Heritage list.
Plitvice Lakes Natural Park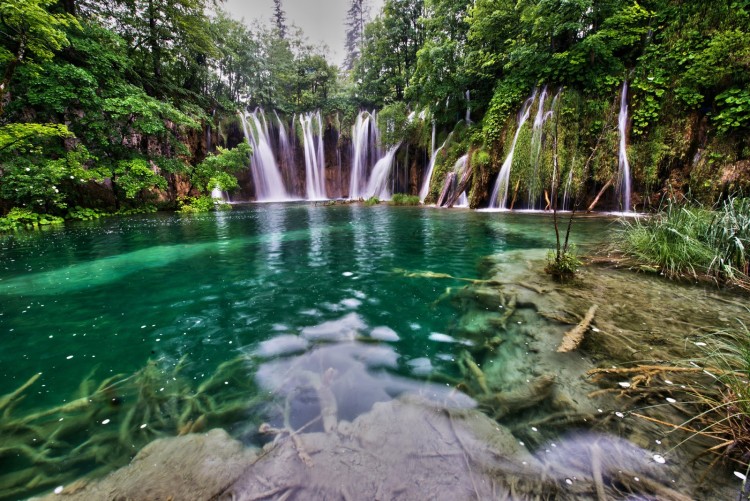 We recommend including Plitvice on your Croatian itinerary because it is simply amazingly beautiful. Even non-avid walkers or hikers can easily explore some of the park's lakes, caves and waterfalls. The limestone and chalk have created travertine barriers that make for stunning photos. Waters that range from turquoise to azure, surrounded by lush greenery – Plitvice is a gorgeous experience.
Trogir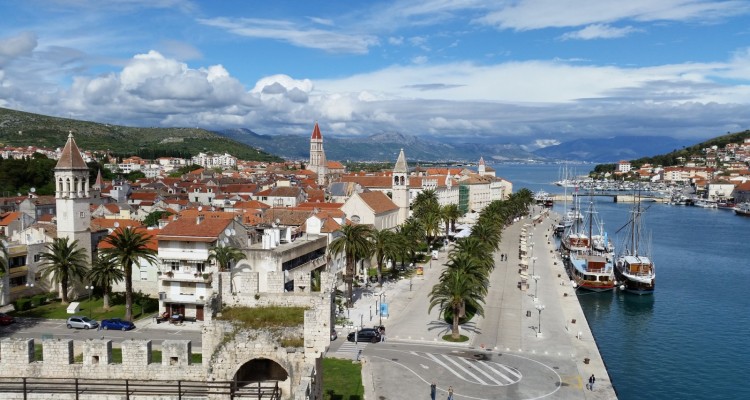 The urban continuity of Trogir's Old Town is what got the charming city onto UNESCO's list in 1997. It's a medieval town, but you can also explore Romanesque churches, Renaissance buildings and gems left from the Baroque period. We call it a 'city-museum' because every street has something to discover for the architecture, history or art buff. Plus, pebble beaches, parks and islands to explore are in the immediate area.
Split's Palace of Diocletian
The city of Split is a bustling modern one, so be sure to visit the Palace of Diocletian, one of the most famous architectural and cultural buildings on the Adriatic coast. It's a wonderful exploration, thanks to its extremely well-preserved state coupled with its buildings which range from as far back as the Roman period and include Romanesque churches from the 12th and 13th centuries, medieval fortifications, a cathedral from the Middle Ages, 15th century Gothic palaces and a few Renaissance and Baroque structures thrown in for good measure.
Dubrovnik

The 'Pearl of the Adriatic' might be an overused term, but it's impossible not to be wowed by the Old Town of Dubrovnik. On the UNESCO list since 1979, many of the Gothic, Renaissance and Baroque churches, monasteries, palaces and fountains were damaged during the war in the 1990s. An intense reconstruction is ongoing and you can't miss spotting the history contained in this late-medieval walled city. Of special note are the 11th century Rector's Palace, both the Franciscan and Dominican Monasteries and the cathedral.
Stari Grad Plain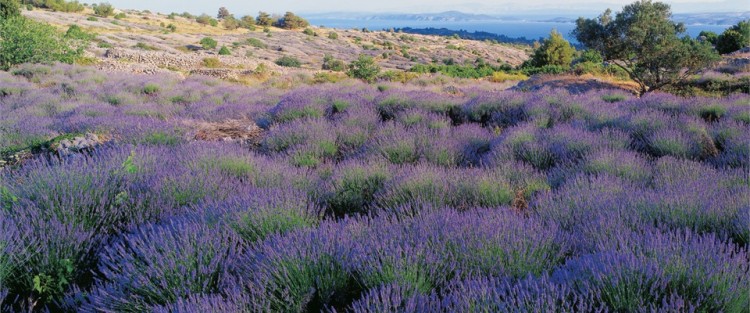 Hvar might be known as a party island, but there's some special sites to explore in the daytime hours. Specifically the Stari Grad Plain, a cultural landscape that has been left more or less as-is since the 4th century. It's one of the few places you can experience the genius of the Greeks' comprehensive land use system from so long ago. Today, mainly grapes and olives are grown here, still using the same land system as the Greeks.
And the other two?
If you are spending a good part of your holiday in Croatia, you might also want to seek out the religious monuments that make up the Euphrasian Basilica in the town of Porec on the western coast of the Istrian peninsula, an easy day trip from our favourite place in Istria, Rovinj and the cathedral of St. James in Sibenik on the coast in central Dalmatia, an easy stop on the drive up the cast between Split and Zadar.
Planning a trip to Croatia? We'd love to put together a Croatia travel package just for you. Get in touch to find out more!
Images
Plitvice National Park – MattHarvey1 via Creative commons on Flickr
Trogir – Jsenniko via Creative commons on Flickr
Palace of Diocletian – Lyn Gateley via Creative commons on Flickr
Stari Grad Plain – via Croatian National Tourist Board

Jacy is a travel journalist who likes art, culture, design and architecture. When not in Prague, she's most likely wandering the streets of other European cities, checking out their neighborhoods, their art and their coffee.