We love getting trip reports and feedback from our guests. We especially love it when one of the guests is an artist, like Darcy Lynn, and she sent us several of the paintings she has produced based on her travels with her husband Lloyd, on two trips we arranged, to Central Europe in 2015 and Croatia & Slovenia in 2016, described in his review below.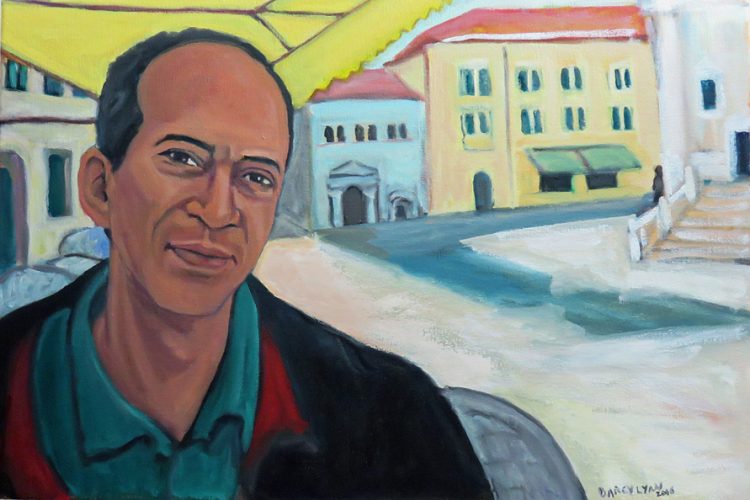 My wife Darcy Lynn and I have used JayWay Travel for 2 consecutive years. They have exceeded our expectations both times! We were pleased with the reasonable pricing, the customizable travel itineraries, and the accommodation and transportation options. Last year we went to Budapest, Vienna, Cesky Krumlov, Prague, and Kutna Hora.
This year we went to Dubrovnik, Plitvice Lakes, Montenegro, Mostar, Sarajevo, Split, Ljubljana, and Lake Bled.
My wife and I changed our plans numerous times as we fine-tuned things until we got them just right for us. Our travel consultant Carmine was patient, courteous, and helpful throughout the process – providing useful and insightful guidance. Before both trips we were provided with additional details about the places we were visiting, along with recommendations. We were put in contact with a local travel coordinator (Antonia, Nataly) who made the final onsite reservations and were very responsive in answering all our questions. Once we got to our initial destinations, we were met by a local representative (Josipa, Kinga), who warmly welcomed us, gave us a great orientation, and a phone to use throughout the trip to keep in contact in case we had any questions or concerns. They contacted us periodically during the trip to ensure that our trip was going well.
We have found JayWay staff to be consistently friendly and knowledgeable, including our tour guides (private and group) and our drivers. It's as if JayWay Travel has discovered the secret sauce to making their customers fully satisfied with their trips and, thereby, making them want to come back again. That certainly has been the case with my wife and me. We never felt like anyone was just going through the motions – they really cared about making the experience a good one. We recommend them very highly to anyone considering travel to Central and Eastern Europe…
Are you thinking about a holiday in Europe? We'd love to create a bespoke holiday package for you. Just get in touch to learn more!

Charlie is head of marketing at JayWay Travel. A long-term Prague resident, his interests are cooking, eating out, cycling, skiing and of course, travel.