Just because you're on vacation doesn't mean you need to give up your fitness! As European cities are often designed with pedestrians in mind, they often make ideal places for a jog. Here are some of the favorites suggested by our local staff in Central and Eastern Europe, from Berlin to Kyiv to Tallinn. If you're interested in Italy or countries along the Adriatic, from Slovenia to Croatia to Albania, visit part II here.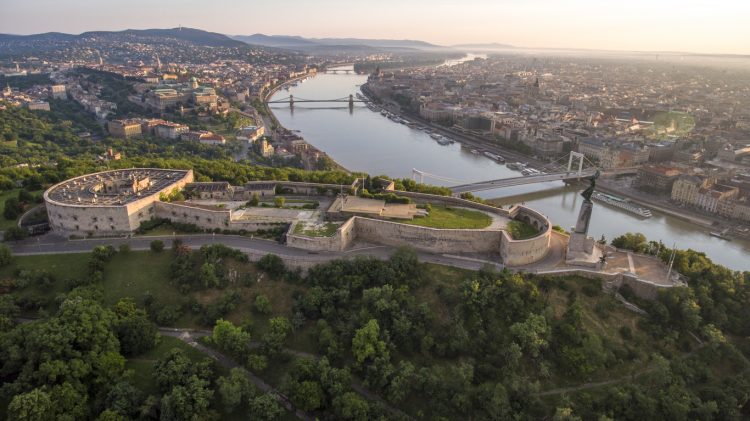 Jump to a section of this article
Budapest
Margaret Island is an ideal location for a jog. Located close to most of our accommodations, just north of the Parliament and connected to both sides of the river via an unusual y-shaped bridge, this insular park has medieval ruins, fountains, and jogging paths. Popular with locals, if you'd like to take it easier, you can find everything there from ice cream to four-person bikes to rent, swimming pools, and a singing fountain. The island itself has a diameter of 3.5 miles, and is linked to other jogging paths, some of which run alongside the river, especially on the Buda side. If you would like to push yourself, run up the city's highest hill, to the Citadel an ideal place for catching the sunrise (and a romantic spot at dusk).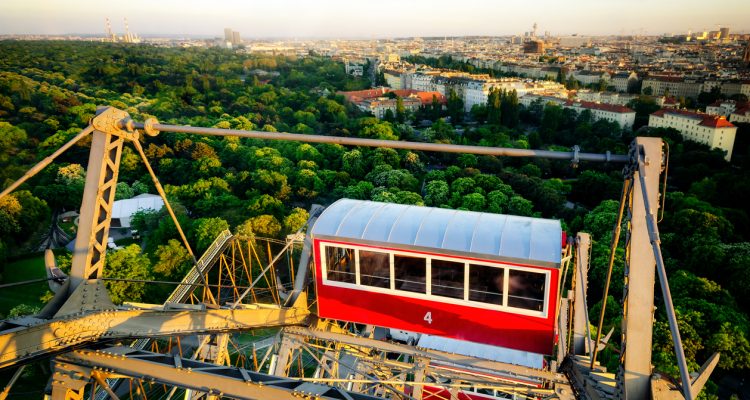 Vienna
Vienna is dotted with excellent parks, to say nothing of Vienna Woods beyond its western borders, which is itself full of running paths and hiking trails. The city may have historically turned its back on the Danube, building inland to avoid frequent floods, but this underdeveloped space made for great parks, which attract many joggers. You can find more information about the Danube Island (which stretches for 13 miles) and Danube Park elsewhere on our blog. The Belvedere Palace and its extensive gardens are also popular with joggers. Vienna's most famous park, the Prater, may be known for its amusement park, children's railroad, and other more sedate attractions, but these former imperial hunting grounds cover a large area, and work well for a jog.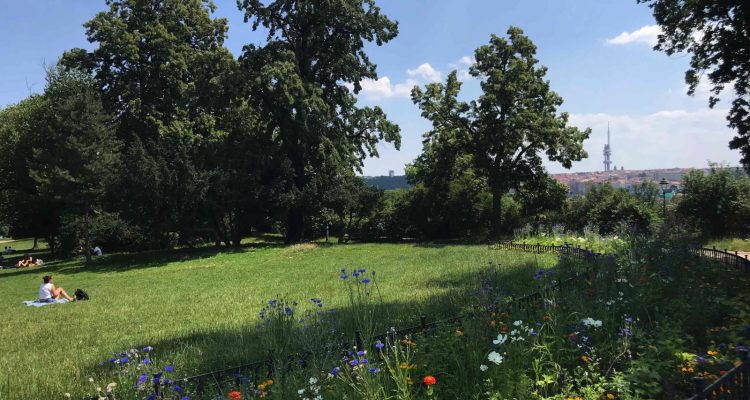 Prague
Our local staff is especially fond of jogging along the Vltava River, but if you're going to be near the Old Town, follow the Naplavka Embankment. One of the most pleasurable things to include on your run in Prague's center is crossing the Charles Bridge in the early morning. Head uphill from the river and enjoy green spaces, such as Petrin Hill, or especially Letna Park. Letna offers one of the city's best vistas, an impressive Art Nouveau pavilion, and plenty of places to stop for a snack or coffee. Check out this video of the park made by one of our local staff.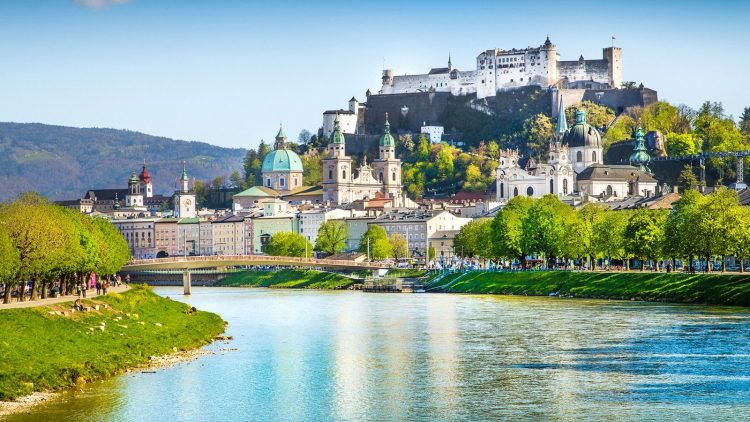 Salzburg
Salzburg is nestled within Alpine foothills, so a scenic vista is always easy to find. The Salzach River cuts through the town, offering jogging paths and bike trails. If you feel like pushing yourself, with lovely views as a reward, there are plenty of hiking and jogging paths crisscrossing two of the city's main hills, Mönchsberg and Kapuzinerberg.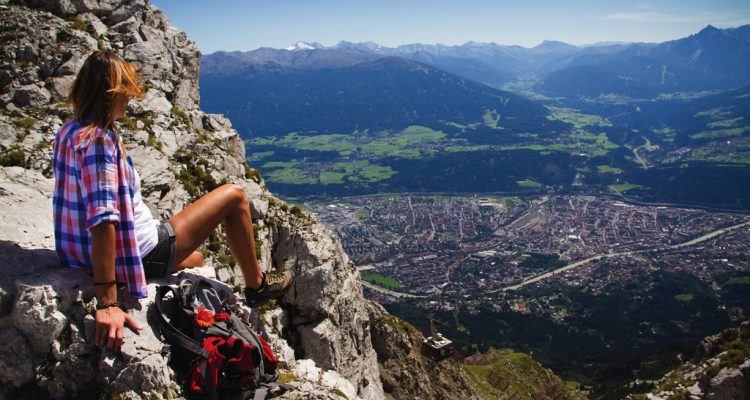 Innsbruck
Visitors to Innsbruck can choose between the riverside, and the mountains soaring on either side. The city center has plenty of welcoming green spots near the river, which itself can be followed. If you have a bit more time, there are many panoramic spots high above the city. It's best to take the Nordkettenbahnen (a funicular followed by a cable car, then a chair lift) to the top of the Nordkette Mountain. Here, alongside good hiking trails in every direction, there are plenty of places to hike, climb, paraglide, and hang glide, or even ski or ride a bobsled.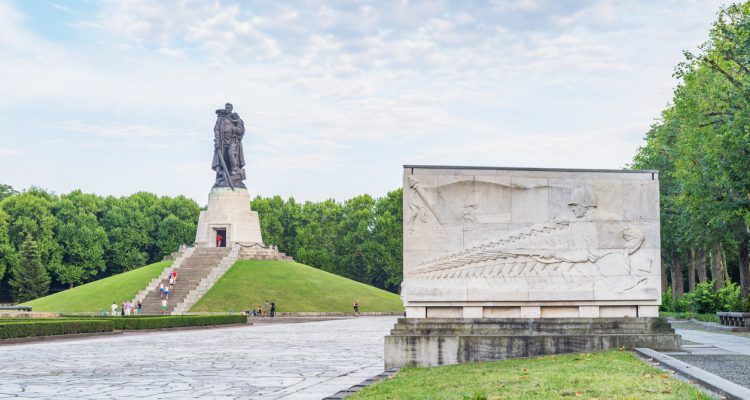 Berlin
For a quiet but scenic jogging trail, head to the Reichstag, then follow the Spree northwest, past the chancellery, main train station, and House of World Cultures. You'll skirt the Tiergarten and president's Bellevue Palace, and the Hansaviertel, a showcase of 60s architecture meant to outcompete anything in the east. It feels a bit dated, but there are plenty of charming buildings lining the river's parkways. Follow the southern bank to the Charlottenburg Palace, and its gardens and neighboring museums. Alternatively, you can head east from Museum Island, visiting the beautiful red brick churches south of the river, and visit the famed East Side Gallery as it parallels the north bank. After the wall ends, you'll come to the Oberbaumbrucke, with its brick castle-like towers. Cross it into Kreuzberg, then continue east, to Treptower Park. This unique place combines a promenade, extraordinary Soviet war memorial, abandoned amusement park, and an island with a romantic arched bridge, and cafe, with a summertime open-air cinema.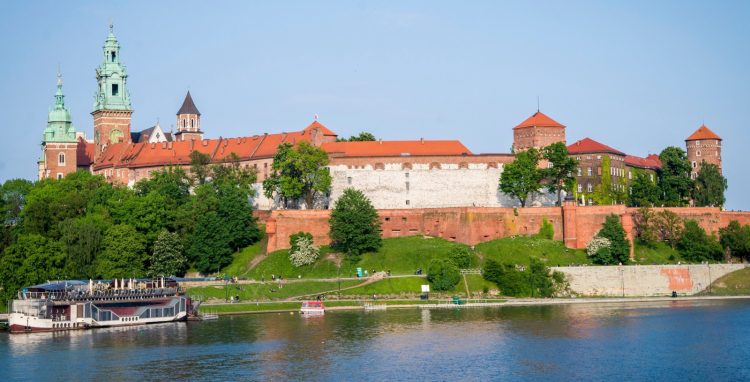 Krakow
Stretching for 2.5 miles, Planty Park fully encircles the Old Town, following the route its medieval walls used to take. One of the most beloved parts of the city among locals, the forested green belt has been developed into a chain of 30 gardens, filled with fountains, benches, statues, ponds, and refreshment stands. Next to the Park are the Vistulan Boulevards, a scenic park area running along the Vistula, which provides a route between the Old Town and the Jewish District. You can find more information on this classic jogging path in our blog post about picnic spots in Central Europe. A mere five-minute walk west of Planty Park will take you to to the Blonia and Jordan Parks. The former is a vast meadow used for festivals and bordered by a 3.5-mile paved jogging path which also runs on the periphery of Jordan Park. Founded in the 19th century, Jordan Park was Europe's first park designed as a public playground, based on American playgrounds based in turn on German innovations. Now it has gardens, recreational areas, and a pond for boating. A brief jog further west will bring you to the Kosciuszko Mound, built in the 19th century to honor a national icon. Built in the style of the ancient burial mound south of the Jewish District, this mound offers one of the city's best views, a great way to cap a memorable run.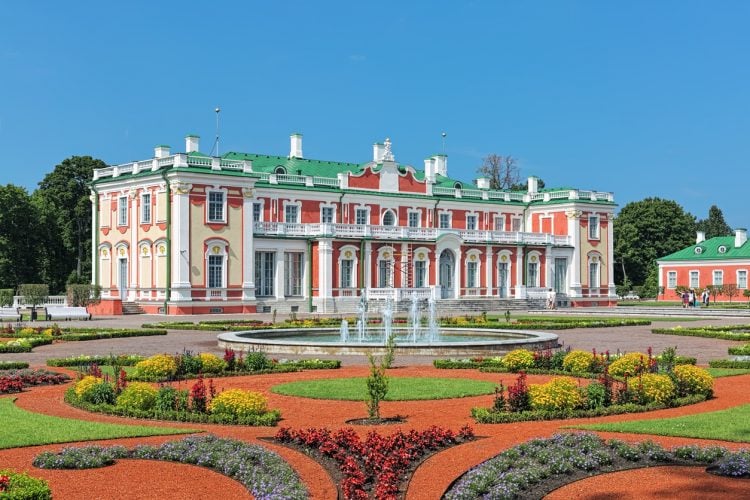 Tallinn
Joggers following the bay east from the city center will be rewarded with great views of the Old Town, and ferries arriving and departing. A 2.5 mile waterfront path runs alongside a photogenic rocky beach, making this one of the most popular running paths in the city. Halfway down the path, the Rusalka Monument (devoted to a Czarist warship lost in a storm) sits near one of the entrances to Kadriorg Park, which has plenty of shade and gardens, as well as art museums and the Presidential Palace. Those who follow the path to its end will end up at the district of Pirita, home to the ruins of a medieval convent, and next to monuments to both the Soviet Union and its victims, and a museum with a hidden, unmarked graveyard for unwanted Soviet monuments, including statues of Lenin and Stalin.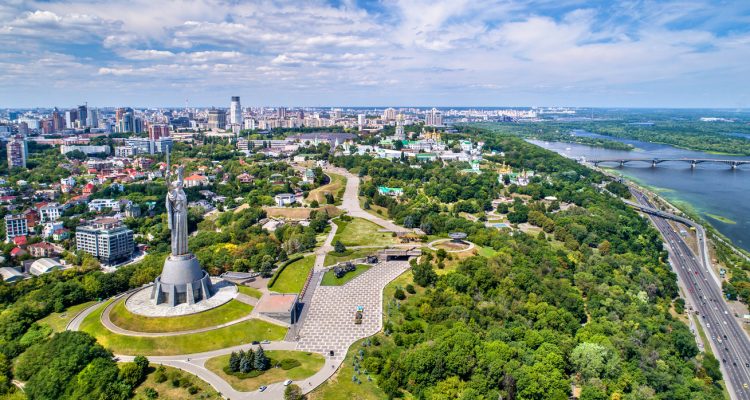 Kyiv
Our favorite jogging spot follows the river, from the southern end of the historic Podil neighborhood, at least as far as the Dnipro subway station. From here, you can continue past the sizable Pechersk Lavra monastery grounds (which are a must-see when you're a bit less sweaty) and the monuments around the mammoth Motherland Statue. Otherwise, you can cross the bridge to Hydropark, an area spread along the city's two main islands. This area is lined with beaches, some specialized for children, volleyball, pets, and even nudists. The area is easy to get to, with its own subway stations three stops from the Maidan, and covered in restaurants, cafes, and small eateries, attracted by the crowds. There are places to rent bikes, skates, or nearly anything else with wheels, and shaded forested areas, including close to the water for some beaches. A more central park popular with runners is Taras Shevchenko Park, a charming green oasis across from the stunningly red main building of the Taras Shevchenko National University.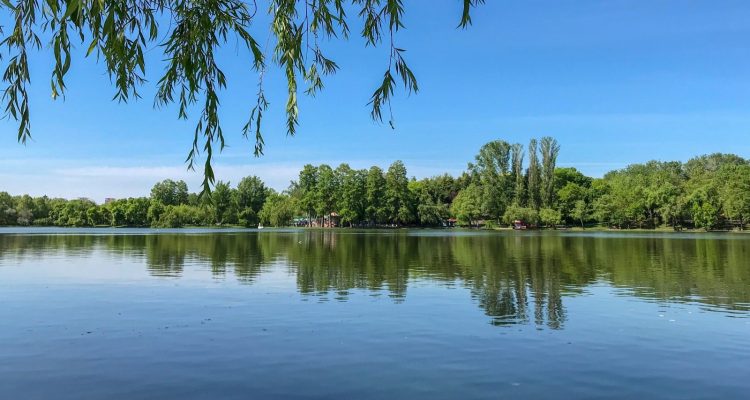 Bucharest
Our jogging recommendations in Bucharest are in our favorite parks for picnicking, King Michael I Park, (known as Herastrau Park until 2017) and Alexandru Ioan Cuza Park. You can find more information on them in our blog post about picnic spots.
For part II of this two-part post, covering our destinations in Italy and along the Adriatic, be sure to click here.

Born and raised in Wisconsin, Kevin lived in Estonia and Finland for several years, traveling widely through Central and Eastern Europe, before settling down in Berlin. Having studied the cultures, histories, and economics of the countries along the Baltic Sea for his Master's degree, Kevin has the knowledge and experience to help you plan the perfect trip anywhere in the region, and also works as JayWay's main writer and editor.