From stately villas and their parks in Rome to Croatian seaside promenades and parks littered with ponds and monuments in Ljubljana and Tirana, we asked our staff in Italy and along the Adriatic for their favorite jogging spots, which we present to you here. For our favorite places to go for a run in East and Central Europe, visit part I here.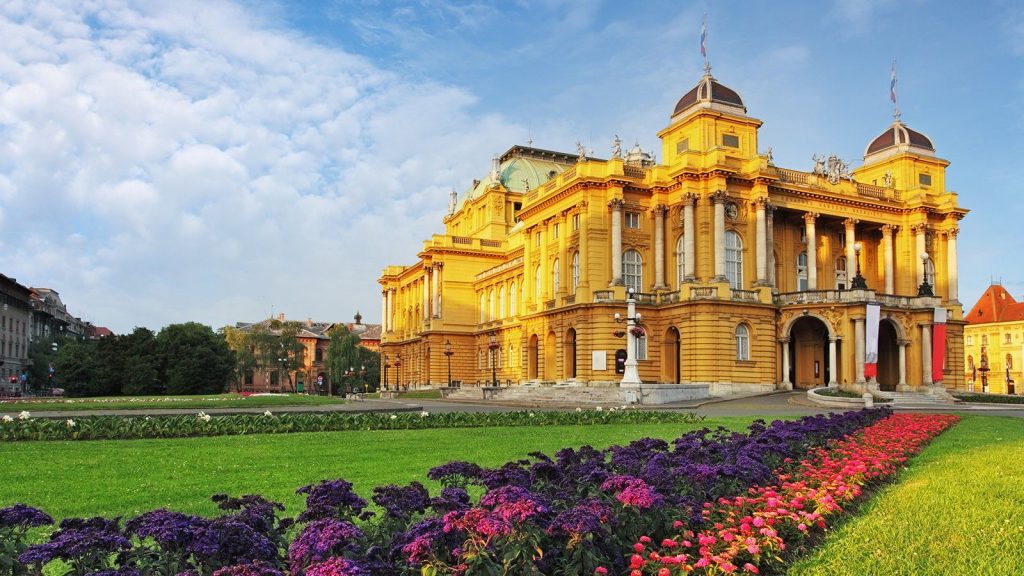 Jump to a section of this article
Zagreb
Although a bit further from the Old Town, The banks of the Sava River are a popular spot for runners, as they feature plenty of greenery. Quite central, behind the Mimara Museum, the Mimara School's running track is open to the public when school isn't in session, and is a proper track, with multiple lanes. When it's hot, seek out Ribnjak Park, right behind the Old Town's cathedral. With its small lakes and great shade, this is a good place to get a workout without overheating. The park is a bit hilly, but the paths are good.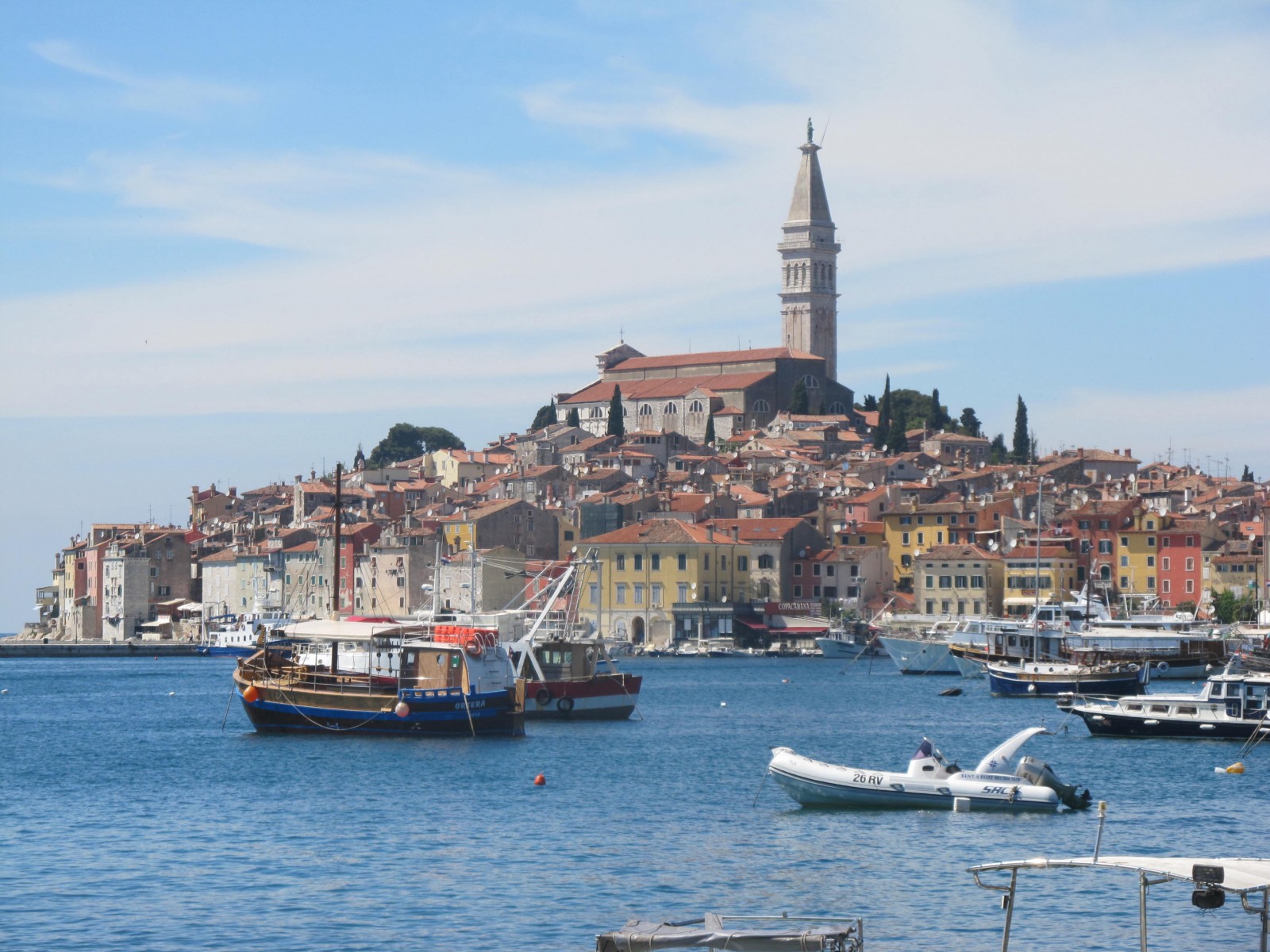 Rovinj
Rovinj's promenade along the sea, Lungomare, runs for several kilometers. With little shade, and paved with stone and concrete, we recommend saving this path, and its scenic seaside views, for early morning, or late afternoon.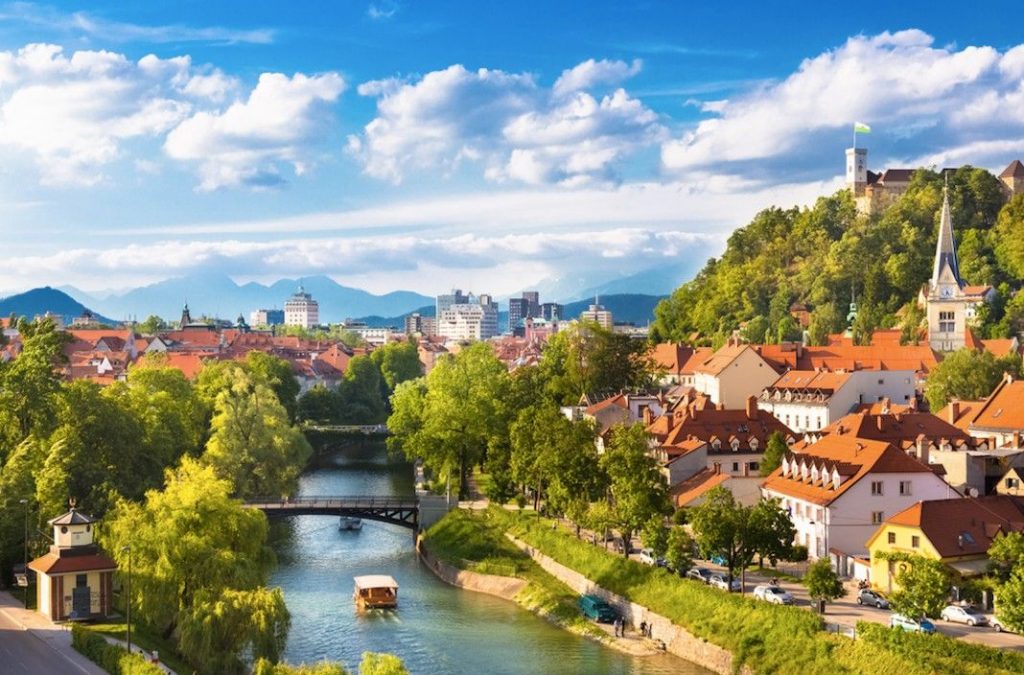 Ljubljana
Right in the city center, tidy Tivoli Park has nice paths, and plenty of shade for hot days. Ljubljana's largest park (laid out by French designers during a period of Napoleonic occupation), this park has plenty of sculptures, alongside a pond, and two mansions, which now host a cultural center and history museum. If you look carefully, you'll notice that the dog statues guarding one mansion are missing their tongues. While their German-Austrian sculptor is rumored to have committed suicide over this mistake, that urban legend is happily false (the Viennese have a similar legend about one of the melancholy sculptor's works in their own town).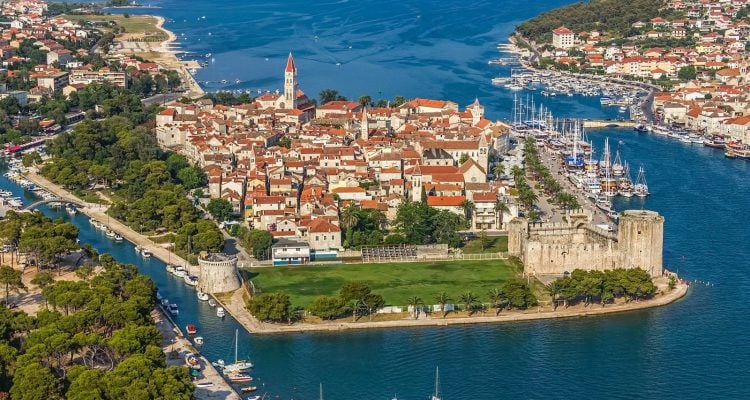 Trogir
When in Trogir, follow the northern coast of Ciovo, the island directly south of Trogir. This stone path has little shade, and the road it runs alongside is busy at certain times of day, but the views are worthwhile.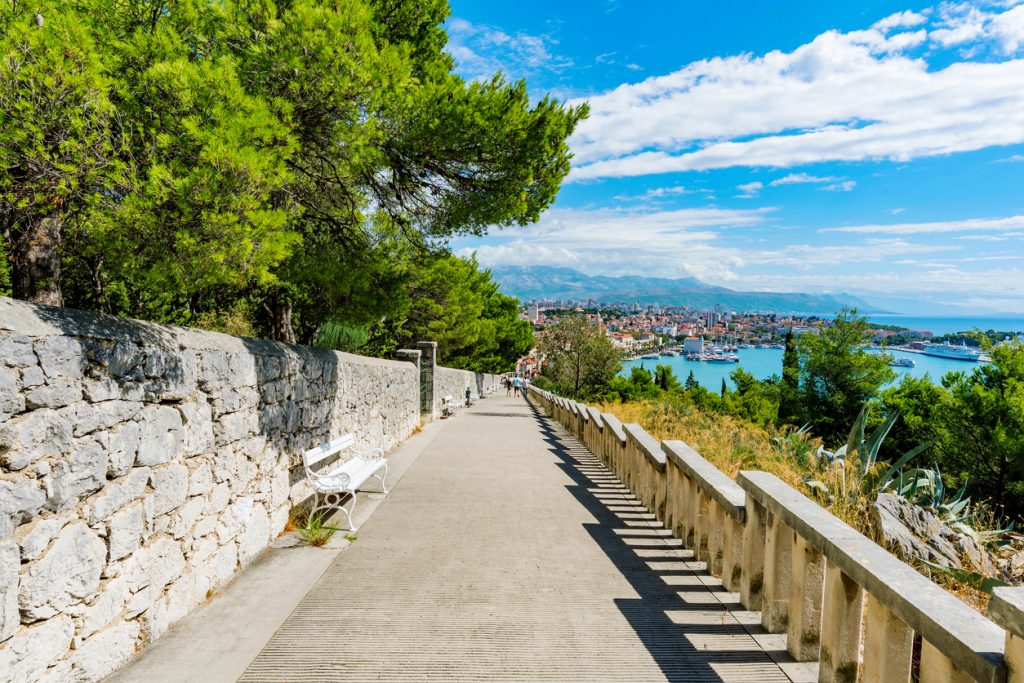 Split
Sports are a big deal in Split, especially running, and in winter the city is home to multiple races and marathons. For an easy, central path, follow the western end of Split's bay, beginning where the seaside Riva promenade ends. The views are charming, and there are plenty of bars and cafes for a break, but little shade, so we recommend this path for early morning or late afternoon. Alternatively, you can follow the southwestern coast's Pope John Paul II Promenade, running from Bacvive Beach (just east of the port) to the surprisingly pronounceable Znjan Beach. We recommend this path if you want to catch the sunset.
Many of the city's best paths are located on Marjan Hill, the forested peninsula that forms the city's scenic southwestern end. Here you'll find panoramic views of the city and sea beyond, amidst pine groves with ample shade. The paths here tend to be steep, making them more demanding, so we recommend them for more experienced runners. Those into stair running can run the 819 stairs between the city center and the Vidilica viewpoint, with its rewarding view. Those looking for a more flat path can also take the route that encompasses the peninsula, following the sea.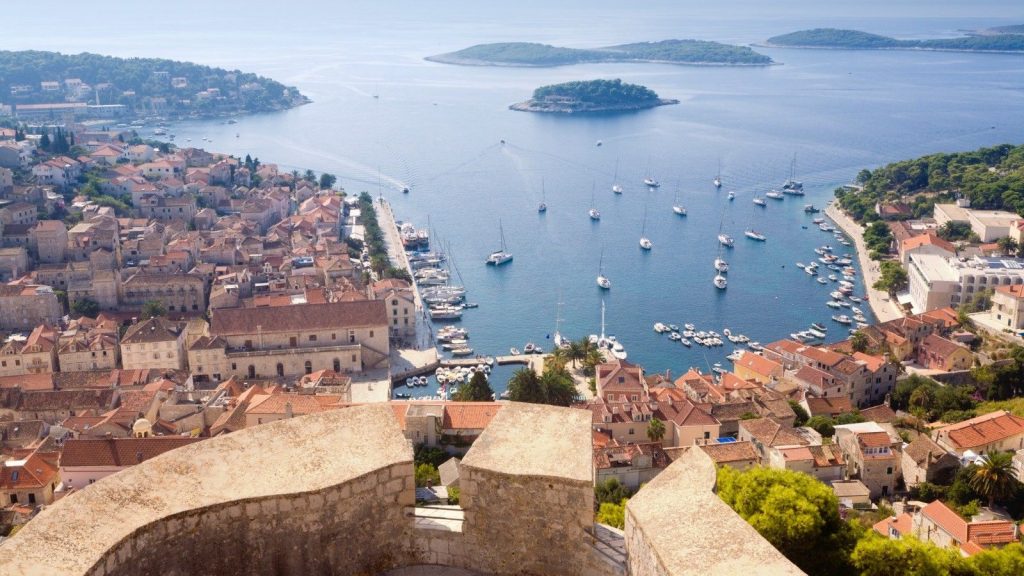 Hvar
The town of Hvar's promenade runs along the sea, linking beaches to the west. The path is concrete and has little shade, but is free of cars, and generally flat, save for some uphill sections. For those seeking more of a workout, we recommend the hiking trails that run on the hills above Hvar, especially around its medieval Venetian fortress. There is some shade and excellent views, but the terrain is uneven and hilly.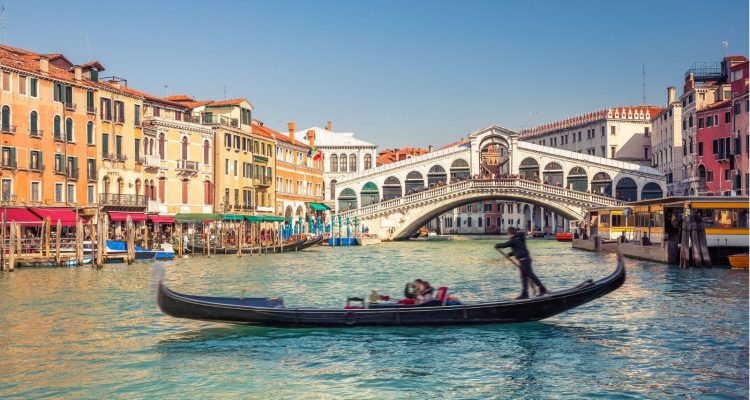 Venice
Due to its unusual layout, Venice doesn't have many long jogging paths, and even shorter ones are broken up by bridges. Running alongside the southwestern shore of the main body of Venice, Zattere was originally a timberyard, hence its name, which translates to "raft." Today, it's a wide, scenic promenade that passes many historic buildings and monasteries over the course of two miles, so it's worth bringing a camera. With the island of Giudecca across the water, the views are breathtaking, especially around sunset. The waterfront of Giudecca's another option but you'll need to take a waterbus to get there.
Fondamenta Nuove is located away from the crowds, in a quiet residential area. In a northern section of Venice, facing the island of Murano, you'll have great views on your run. For another memorable view, visit Riva degli Schiavoni. Running from San Marco square three miles to the furthest end of Venice (and beyond to St. Elena island via bridge), you'll want to run early in the evening or late at night to get through the dense crowds that cover this route during much of the day.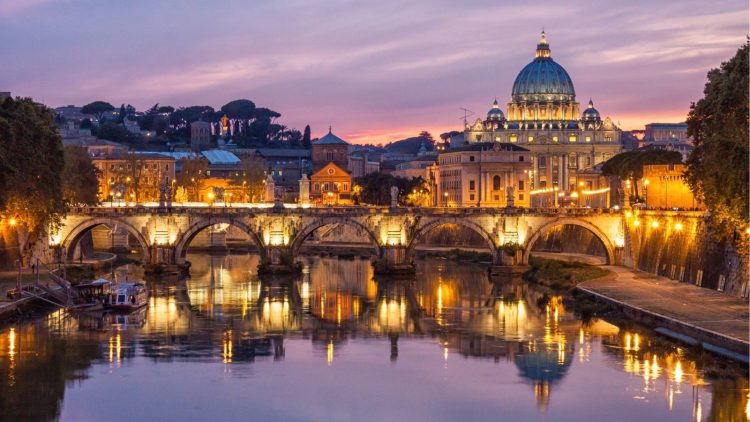 Rome
As visitors tend to stay in Rome's center, the best place to jog is along the Tiber. The promenades that run alongside either river bank are popular among locals for biking and running, especially in early morning, when the sunlight lights up the city (try to avoid running at midday in the summer heat!) The best parks for jogging are the palatial gardens of villas. For information on the best to visit, see our blog post about picnic spots in countries along the Adriatic (and in Eastern Europe). For a challenging, but rewarding jog, ascend Gianicolo Hill. Accessible from the Tiber via the Circus Maximus, the steep incline just makes for a picturesque panoramic view from the top!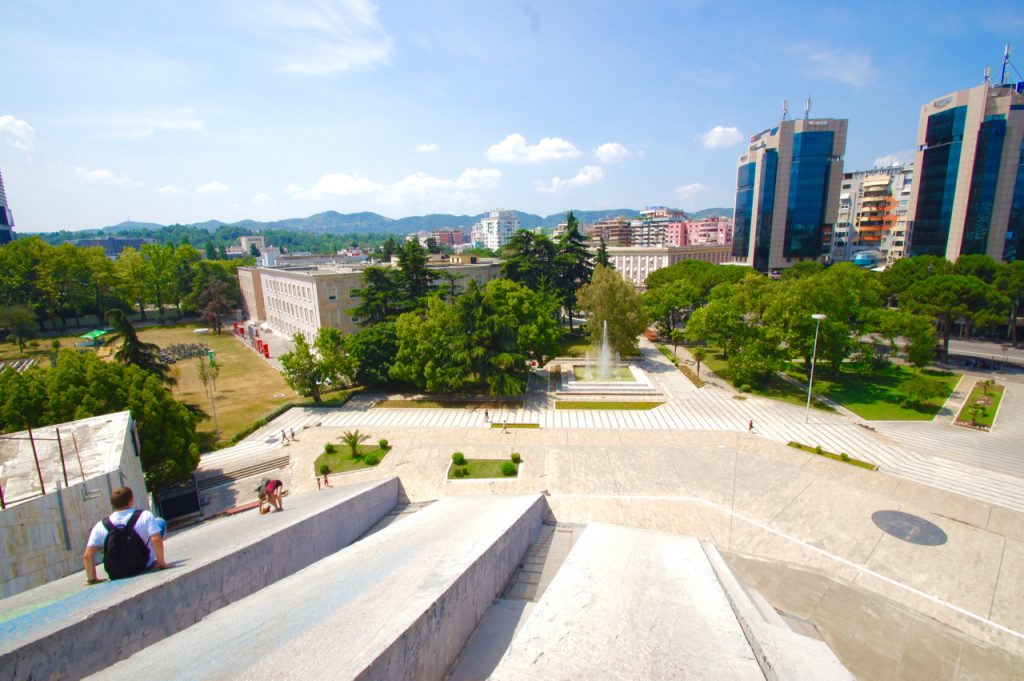 Tirana
Tirana's Grand Park fits its name, covering more than 700 acres, and home to a lake, as well as the Presidential Palace and St. Procopius Church (the city's oldest church), alongside a botanical garden and somewhat sad zoo. The park itself is being renovated and rehabilitated section by section, but is popular with joggers, especially along the lake. There are scattered tombs and monuments, including a small graveyard for British, Australian, and German soldiers who died in the area during WWII. Feel free to take a breather by the amphitheater, which hosts frequent events.
Whether you want to push yourself on Split's Marjan Hill, or just enjoy a quiet early morning jog along Prague's Vltava River before the tourists wake up, our local staff will help you find the best and most convenient jogging paths and green spaces. With our food tours and restaurant advice, we'll make sure you're well fed, and well rested too, with our regularly inspected 3-5 star accommodations. If you like to stay active, we'll be happy to keep your heart rate up, with kayaking, rafting, biking, hiking, and more. Reach out to us today, and we'll help you keep fit tomorrow.

Born and raised in Wisconsin, Kevin lived in Estonia and Finland for several years, traveling widely through Central and Eastern Europe, before settling down in Berlin. Having studied the cultures, histories, and economics of the countries along the Baltic Sea for his Master's degree, Kevin has the knowledge and experience to help you plan the perfect trip anywhere in the region, and also works as JayWay's main writer and editor.