From renaissance villas to isolated islands to a lake accessible by cablecar and a park home to some of the largest statues and monasteries in Europe, we can help you find some of the most scenic and memorable picnic spots, from Rome to Tallinn to Tbilisi. We asked out local staff for their favorite picnic spots, for when they like to spend an idyllic afternoon, and were inundated with replies. For part I of this post, covering Central Europe, see here.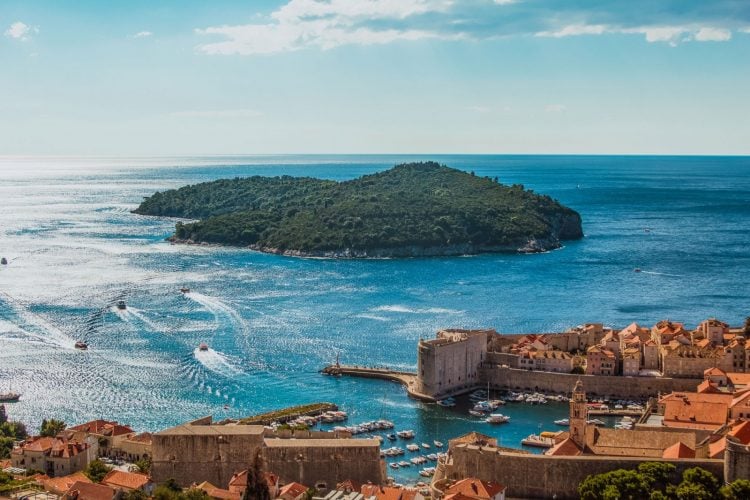 Jump to a section of this article
Dubrovnik
Uniquely, we offer a picnic service in Dubrovnik. You'll receive an insulated, comfortable picnic backpack stocked with a delicious selection of local specialties, from savory to sweet. The wine and lemonade are chilled, local and carefully chosen, and plates and cutlery are eco-friendly, so all you need to do is pick your destination and head out to experience true Dalmatia. You get a blanket to spread out yourselves as well. You'll receive the backpack at a designated pick up point, and can leave it at your accommodations when you return. One of our local staff recently used this New York Times-recommended service for her 10th anniversary, and loved it.
We recommend enjoying your picnic on Lokrum Island, an oasis of nature and tranquility just ten minutes from the Old Town harbor via a frequent ferry. This island has peacocks and monastery ruins hidden among its pine, cypress, and olive trees. You will also find a botanical garden here.
For a much higher vantage point, take a cable car (or hike) to the top of Mount Srd. The breathtaking views here are especially romantic during sunset, but this mountain is a great way to slow down, get oriented, and make plans. Feel free to visit the summit's Fort Imperial, with its museum devoted to the Siege of Dubrovnik during the 1990s.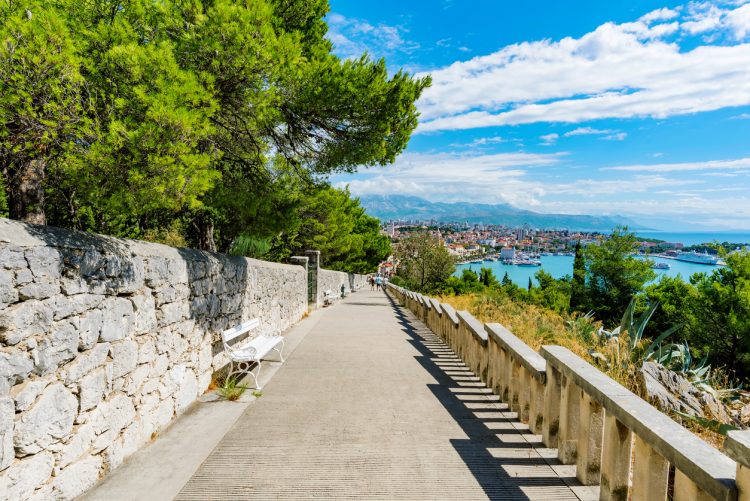 Split
Just a short walk from Split's Old Town is Marjan Hill, a natural treat. When the sun is shining, we recommend coming here for a quiet break, immersing yourself in the scents of pine and the sea. Covering the peninsula just west of Split's historic core, this forested park has many scenic viewpoints and paths. Amidst the trees and vistas are historic areas, such as a Jewish graveyard with over 700 gravestones. Be sure to check out the hill's views of the city, and the mountains and islands looming beyond. At the hill's edge, you can find hidden beaches popular with locals. If you're looking to focus on the beaches, we recommend renting a bike, and biking along the coast and through the forest.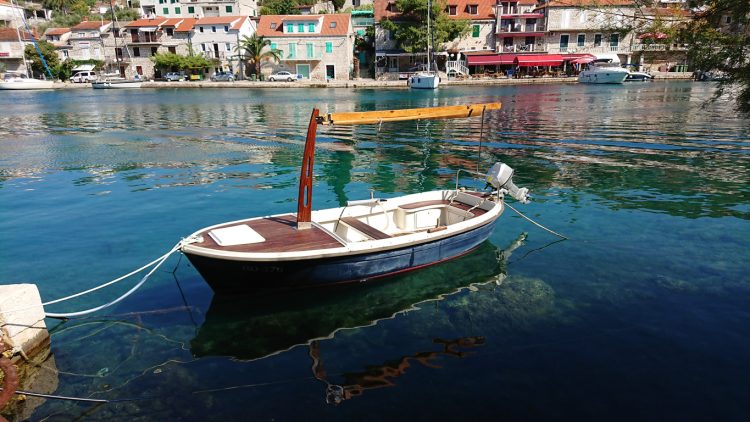 Trogir
If you'd like to escape Trogir, and the busy beach on neighboring Ciovo Island, we recommend taking a one hour ferry ride (a $4 round trip) to Drvenik Veli. Home only to a small village, this peaceful island is studded with bays and beaches. The island has a few cafes and restaurants, but otherwise you'll be the only visitors in many of its coves and olive groves.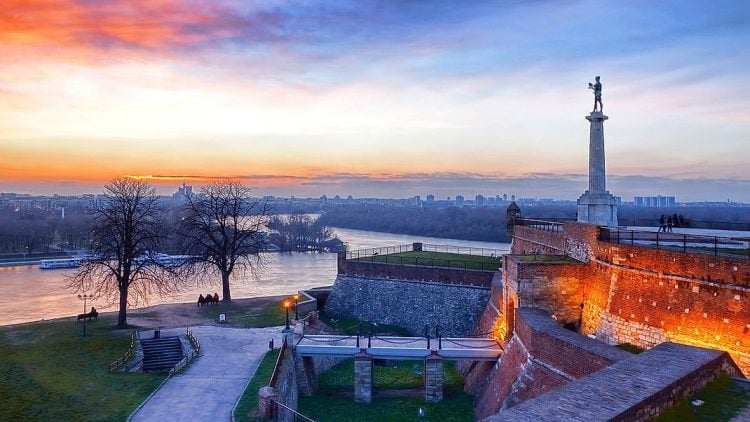 Belgrade
Belgrade's best picnic spots are also historically important, so you can get to know the city's history at your leisure. We recommend taking a walking tour of Belgrade Fortress, the ancient site that the city grew around (most of today's structures and ruins are medieval). Then, descend into neighboring Kalemegdan Park. Belgrade's largest park, Kalemegdan is located where the River Sava meets the Danube, and sports everything from a gondola to an amusement park, as well as many monuments.
If the weather's nice, head to Ada Island, one of Belgrade's most popular picnic spots. The name is a bit of a misnomer, as the island has become a peninsula. A long, closed-off lake with beaches that stretch for miles forms one side, and the river the other. There are plenty of recreational facilities, from jogging paths to places for renting bikes, as well as parks for yoga, rock climbing, and zip lining.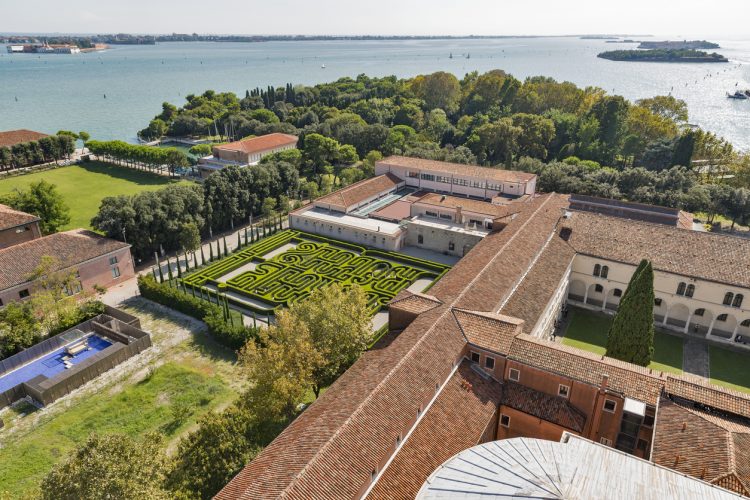 Venice
Picnicking in Venice can be tricky, due to a lack of green space, and thanks to a new law that fines tourists who eat their own food by the main tourist sites, or bridges, as many visitors were blocking bridge and church steps. Fortunately, tourists and locals can dine without fines at Giardini della Biennale and Sant'Elena, a park bisected by a canal (hence the two names). Even here, it's best to eat at the picnic tables located around the park (which is connected by a small bridge). This park is composed of gardens created by Napoleon, and are now one of the city's largest green spaces. A venue for the Biennale, this relaxing oasis is a 15 minute walk from San Marco, and easily reached by water bus.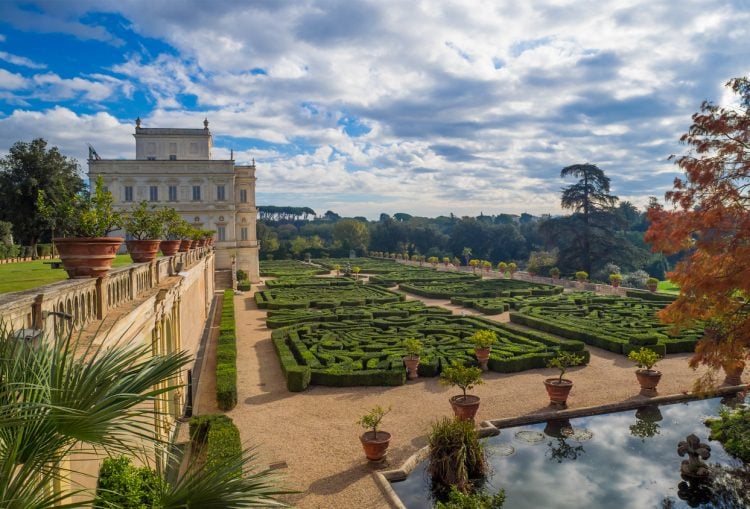 Rome
Rome's largest and most famous parks are the grounds of villas that have long since passed into public hands. Villa Pamphili forms Rome's largest park, surrounding a 17th century villa. We recommend visiting Vivi Bistrot, where you can buy a picnic basket with the sandwiches, pasta, salads, and other items of your choosing. For a place a bit more central, check out Villa Borghese, right above the Spanish Steps. Here you can find a great view from the Pincio (a balcony), as well as statues, museums, a zoo, a water clock, and even a reproduction of Shakespeare's Globe Theater.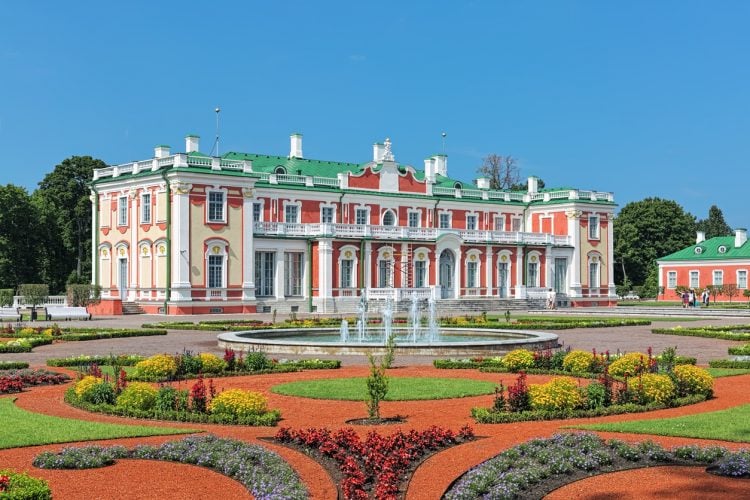 Tallinn
Kadriorg Park is the best spot for strolling and picnicking. Surrounding the Baroque Kadriorg Palace, this park has more than just art museums, thanks to its cafes, manicured gardens and flowerbeds, alongside meadows and forest groves. We recommend following its rocky coast from the Rusalka Monument (devoted to a Czarist warship that sank in a storm) to Pirita, with its Song Festival grounds, memorial and graveyards devoted to World War II and the Soviet Occupation, partially ruined convent, and accommodations built for the Olympics.
Head to the edge of town and visit the Tallinn Botanic Garden, upstream from Pirita's Convent. In summer, this garden makes for a perfect, family-friendly spot for picnics, and the occasional concert. The rose garden is the most popular spot. We recommend visiting the nearby TV Tower. Visible from Helsinki during perfectly clear weather, this tower has excellent views from its observation tower and restaurant. The gutsy can walk along its exterior, secured by a safety harness. This tower played a pivotal role during the Singing Revolution, when unarmed volunteers managed to keep it safe from Soviet soldiers sent to shut down its dissemination of free media, through a particularly brave bluff.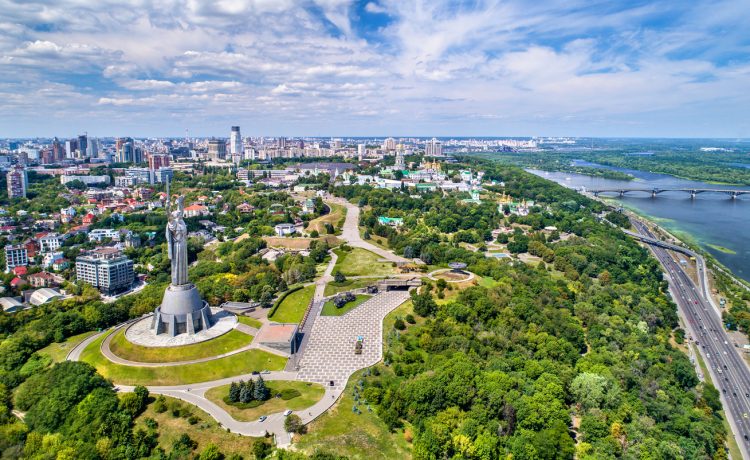 Kyiv
Named for Ukraine's greatest writer (who was also a talented painter and illustrator), Taras Shevcheko Park is a quiet refuge in the heart of Kyiv. This charming park has playgrounds, fountains, and kiosks selling crepes, beer, cider, and snacks, in case you forgot to pack refreshments. Nearby is the city's botanical garden, while in between lies the bright red main building of Shevchenko University (Shevchenko is perhaps Ukraine's greatest hero, and most places devoted to Lenin have been rededicated to him). Several of the city's best museums are located across the street, such as the Bohdan and Varvara Khanenko National Museum of Arts. The park is lively in the summer, with buskers, cheese players, and salsa on Fridays and Saturdays, but there are plenty of quiet spots, making this a favorite for local picnickers. The botanical garden is a good picnic spot in its own right, even when hosting food and art festivals.
For a picnic with a view, visit the Pechersk Landscape Park. This sprawling area runs between the extraordinary Pechersk Lavra (also known as the Monastery of the Caves), and the Motherland Statue, both of which are must-sees. This area hosts flower exhibitions and gardens, as well as music festivals, and a World War II museum, as well as tanks and other weapons from World War II, and more recent conflicts. There are plenty of kiosks for chilled refreshments and warm crepes, and stunning views of the Dnieper River, and Kyiv's sizable left bank.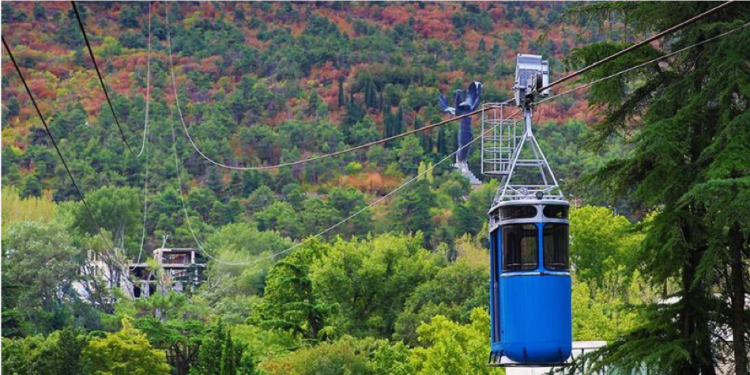 Tbilisi
For a taste of Eden in the city center, head to the National Botanical Garden, located behind the Narikala Fortress, on the opposite side from the Old Town. This park is at least 400 years old, having started life as a royal garden, save for the fortress overlooking it, it would be hard to tell that the city center lies just over the ridge. Amidst waterfalls, Muslim graves, and thousands of distinct species, this lush valley conceals many hidden spots that delight visitors.
During the warmer months, locals love to escape the heat by flocking to the lakes on the city's periphery. Turtle Lake can be reached by cablecar from Vake Park, which has a large World War II memorial. This shallow lake barely gets deeper than 8 feet, and has many turtles, as the name implies. Surrounded by cafes, this pretty lake has good views, and hosts many concerts and festivals. Tbilisi's open-air ethnographic museum, with its 70 buildings from throughout the country, is located nearby and is itself a great place for a stroll.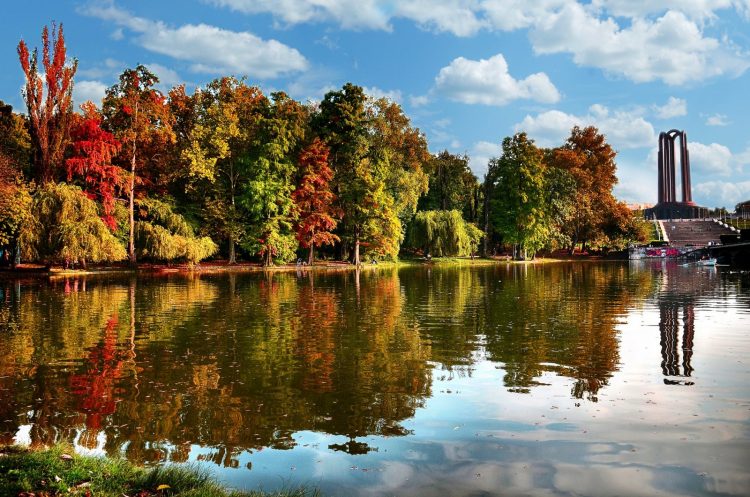 Bucharest
King Michael I Park, known as Herastrau Park until 2017, and named for Stalin in the 50s, encompasses Lake Herastrau, the largest lake along the Colentina River. This peaceful park is popular with locals, in part due to its sheer variety. Here, you can find lakeside paths for running, biking, or just strolling. Along the way, you can visit one of Europe's largest beer gardens (with space for 3,000 inside and out), or relax in the quiet, charming Japanese Garden. There are plenty of nice places for a picnic pause in the Village Museum. There, you can find 272 authentic peasant homes and other buildings, from churches to barns, stables, windmills, and inns. Deep in the heart of the park, you can find the Elisabeta Palace. The official residence of Romania's former royal family, this palace hosts many VIPs and special events. If you're lucky, you may catch a glimpse of a celebrity, president, or royalty! Perhaps our favorite area for a picnic, though, is Insula Trandafirilor, "Rose Island." This quiet location is easy to reach thanks to its three bridges, and has several promenades decorated with roses, as well as views of the Elisabeth Palace and a small natural reserve with swans and turtles.
Another charming local favorite is Alexandru Ioan Cuza Park. Of its five islands, we recommend "Insula Artelor," the Island of Art (across from the Island of Dogs, which is, naturally, a dog park). A place to relax, there are terraces, rowboats, paddle boats, and frequent concerts.
Feeling hungry?
If you would like to visit these picnic spots, ask your JayWay Travel advisor to include it in your vacation package, or if you've already booked with us, you'll find all of these in your custom Guest Page. If you are curious about planning a trip with us to these destinations, feel free to contact us, and we'll be happy to answer your questions, and get to work on a custom plan for you.

Born and raised in Wisconsin, Kevin lived in Estonia and Finland for several years, traveling widely through Central and Eastern Europe, before settling down in Berlin. Having studied the cultures, histories, and economics of the countries along the Baltic Sea for his Master's degree, Kevin has the knowledge and experience to help you plan the perfect trip anywhere in the region, and also works as JayWay's main writer and editor.