Is there any country more interesting to visit than Italy? Everything comes together here, from history to art, culture and of course delicious cuisine. We've recently begun offering holidays in Rome and other destinations in Italy, and the response has been fantastic. For travelers in Rome, we highly recommend visiting Tivoli and the Villa d'Este. It's one of our favorite day trips from Rome.
There's something in this quaint Italian town for everyone. History buffs will marvel at the museums and architecture, including the spectacular Villa d'Este, of course. Those looking for that perfect Italian meal are in luck too. Tivoli has no shortage of excellent restaurants. So put on some comfortable shoes, bring an appetite and take your camera.
We've rounded up some of our favorite things to do in Tivoli, along with what to see when you visit the Villa d'Este.
Jump to a section of this article
The History of Tivoli
Just 19 miles northeast of Rome, Tivoli is a lovely little town in the district of Lazio in central Italy. Built at the falls of the Anience river, the city is rich in culture and history. It also offers some of the best views over the Roman Campagna, the low-lying area surrounding Rome. The architecture here is wonderful. Tivoli performs a unique balancing act between nature, history and industry. The falls that run through the town power parts of Rome. The white stone quarries here have provided the materials for some of the most famous works of Italian sculpture.
Tivoli has always been something of a crossroads between different regions in Italy. That, combined with its location on an important river, have long made it a site of military and political importance. Throughout ancient times and into the Roman Age, Tivoli passed among different rulers and allegiances. Numerous temples you'll see when visiting Tivoli attest to its religious and mythological importance as well. Several popes built impressive buildings in Tivoli during the Renaissance. These include the famous Villa d'Este (More on that below).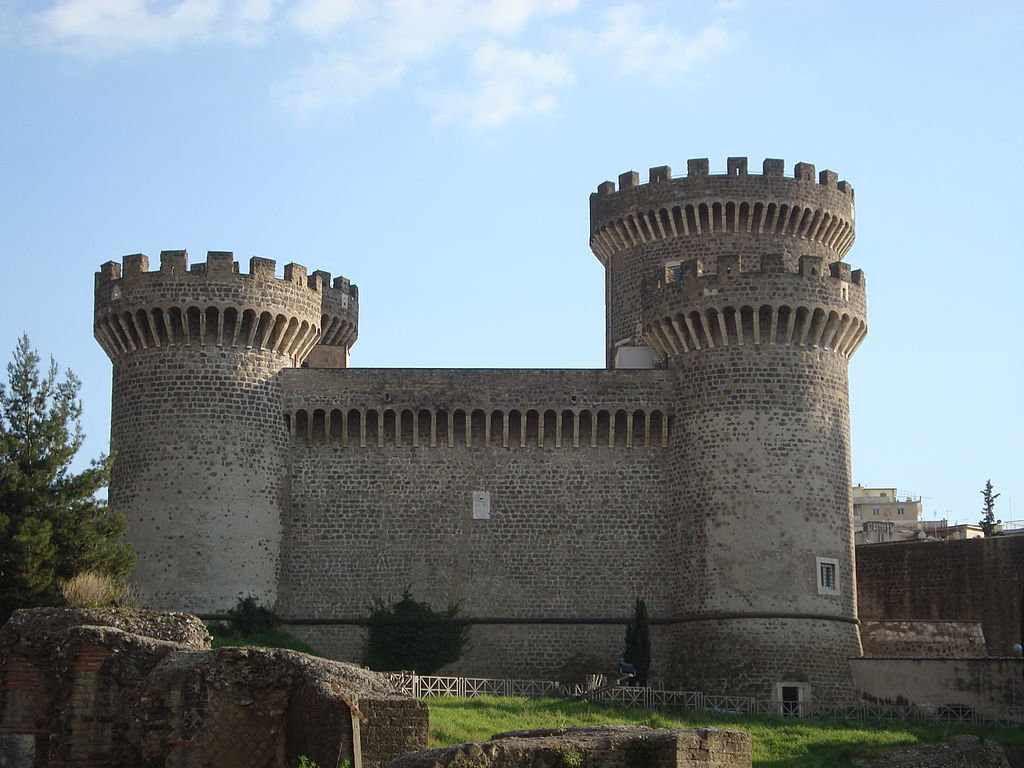 Tivoli suffered pretty serious devastation in World War II. But much has been rebuilt and its reputation remains untarnished. So much so, in fact, that several places around the world have taken the same name. These include Tivoli City Park in Slovenia, and the Tivoli sports arena in Innsbruck, Austria.
Things to do in Tivoli
Hadrian's Villa is one thing you won't want to miss while visiting Tivoli. It has interesting structures that are perfect for photographers. A UNESCO World Heritage Site, it was built for the Emperor Hadrian in 117 A.D. The location was chosen for the four nearby aqueducts and the flourishing water sources. You can still explore the sulphurous springs of water here.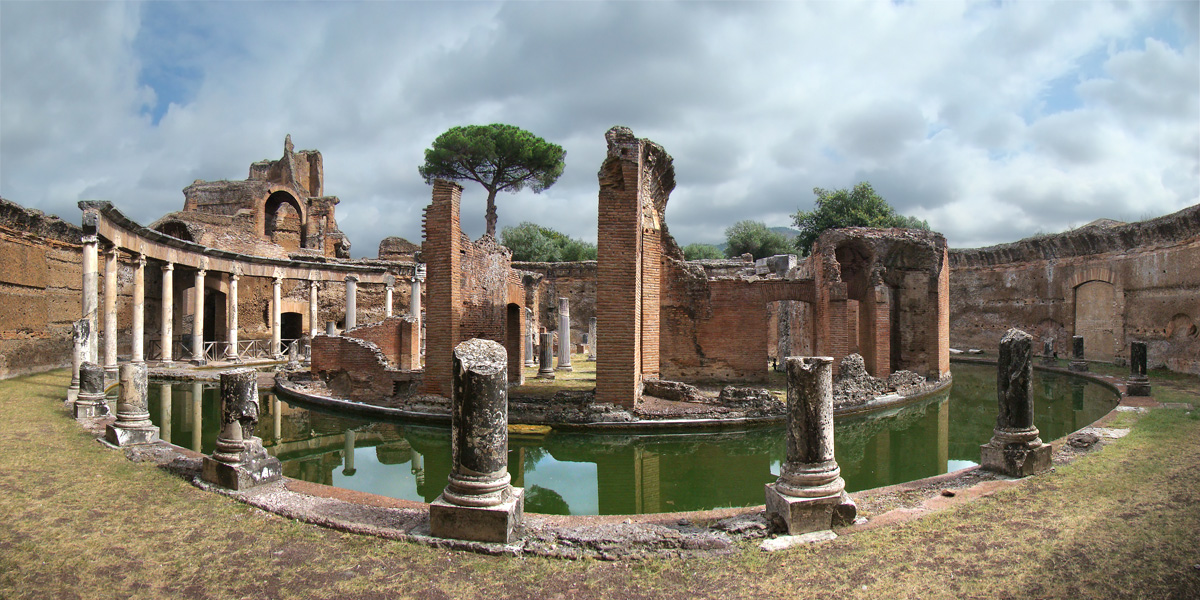 All that sightseeing will work up an appetite when you're visiting Tivoli. Fortunately, this being Italy, there are some fantastic restaurants in Tivoli. Ristorante Sibilla is one of our favorites. And we're not the only ones who like it. Celebrities that have visited over the years include kings and princes, Vice Presidents, Hiroito the Emperor of Japan, Yoko Ono, and Neil Armstrong. Yes, that Neil Armstrong.
You'll find it next to the Villa Gregoriana. Near the Acropolis of Tivoli since 1720, the restaurant has an incomparable atmosphere. And the food is fabulous. Recommendations? Everything on the menu!
Visiting the Villa d'Este
A sumptuous villa from the 16th century, the Villa d'Este is one of the best examples of Italian Renaissance architecture. The villa is famous for its garden and ornate fountains. Once privately owned, the Villa d'Este is now run by the state. It is on the UNESCO World Heritage List.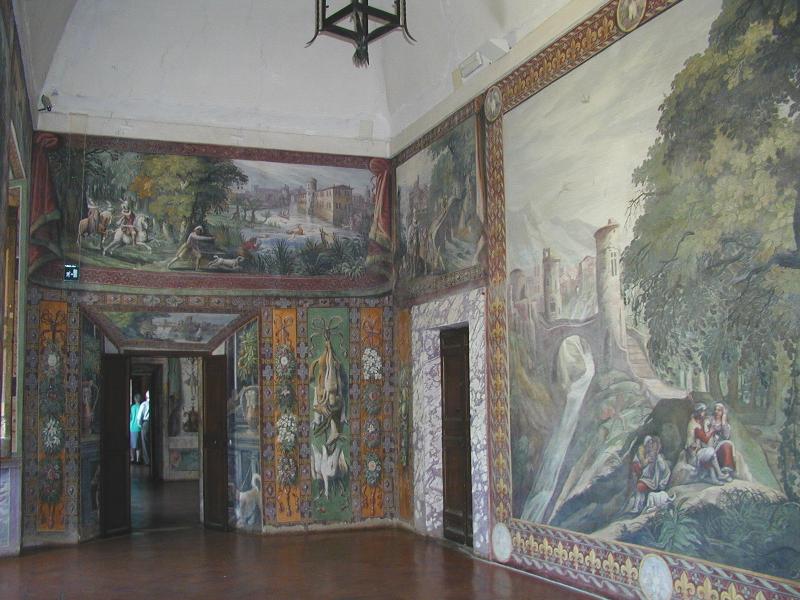 The interiors and painted walls of the villa are amazing. World War II destroyed some of them. But many of the most impressive works of art remain. The majority have religious themes, like the Hall of the Stories of Solomon. Painted between 1563 and 1565, the hall illustrates scenes from the life of King Solomon. On a lower floor you can see many more impressive religious paintings. These include the Hall of Noah, the Hall of Moses, and many more.
But perhaps what's most notable about visiting the Villa d'Este are the spectacular gardens. There are dozens of fountains spread out between the upper and lower gardens. Many of these fountains are ornately carved to display scenes from mythology. They sit amidst a classic Italian Renaissance garden. You couldn't image a more beautiful and ornately manicured place. We recommend taking lunch, and of course your camera. Enjoy a leisurely stroll and picnic amidst the greenery, flowers and bubbling waters.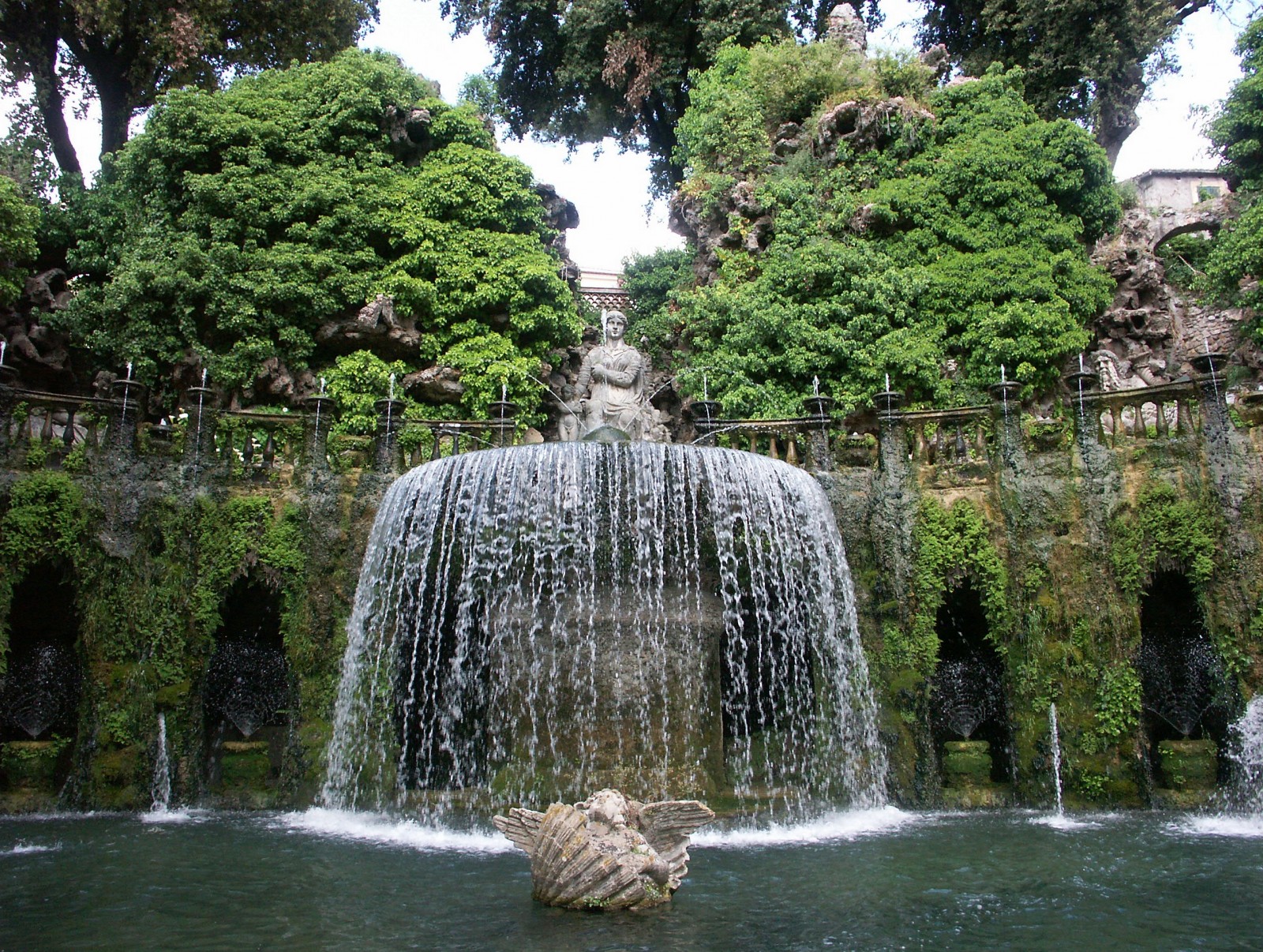 Driving to Tivoli from Rome
If you're driving to Tivoli from Rome, the journey couldn't be easier. Traveling northeast, take route A24 to E80, then take SP51a and SR5 to Tivoli. The whole trip takes under an hour. If this is your first time renting a car in Europe, check out our blog post on the topic for some useful tips.
We've love to help you plan the perfect Italian vacation. Our local travel experts are ready and willing to make your holiday dreams come true. Just get in touch to start creating a tailor-made tour!
Photos in this post courtesy of:
https://commons.wikimedia.org/wiki/File:Rocca_Pia_in_Tivoli-2.JPG
https://commons.wikimedia.org/wiki/File:010609_04_villadeste.JPG
https://commons.wikimedia.org/wiki/File:010609_01_villadeste.JPG
https://commons.wikimedia.org/wiki/File:Tivoli,_Villa_d%27Este,_Fontana_dell%27Ovato.jpg
https://commons.wikimedia.org/wiki/File:Lazio_Tivoli2_tango7174.jpg

Stephan Delbos is an internationally published writer and editor. Born in the US, he has lived, worked and traveled in Europe for a decade. He's fond of oysters and arid martinis.