The JayWay map of European destinations covers everything from the arctic circle to places that lie further south than North Africa. Across that range, the winter weather runs from icy cold, with very short days in the north to mild with plenty of daylight in the south.
I'm based in Prague and much as I love the city, winters can be a little too cold, and long, for my liking. For this reason, I like to take the opportunity that my location-independent job allows me and escape the winter. This article gathers together my own and my colleague Elena's experiences of what these destinations are like in winter, as well as average temperatures, so you know what to expect.
Jump to a section of this article
For Sunshine, Head South
As we've expanded our map southwards, we have an increasing number of destinations in that sweet spot of pleasant weather. While the most touristy of spots will be taking a break, pretty much everything else is open, yet there are no crowds. As long as you weren't planning on spending your days taking dips in the sea, there's very little difference between visiting in winter vs summer, other than the temperatures are more comfortable, as long as you're wearing a light coat. Even better, because it's off-season your trip will cost less too thanks to lower accommodation rates.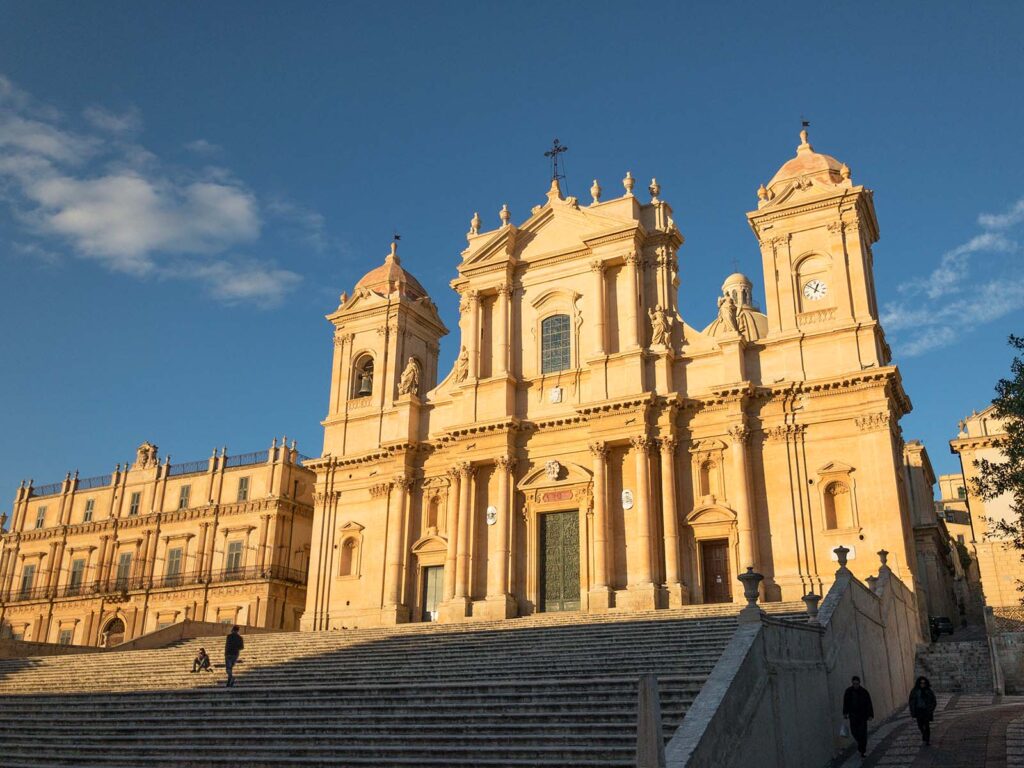 Sicily
Sicily's treasures are many, and for anyone heading there for the food, wine, art, history, or Ancient Greek and Roman ruins, or even hiking in national parks or on Mt Etna, there's no significant downside to visiting in the off-season. Temperatures range from the mid 50s to the high 60s over the December-February period. It starts to warm up from March onwards. Time your visit right and you might even get to go to Carnevale in Acireale, north of Catania. The parade of floats draws crowds from all over the east of the island.
What's a good itinerary for Sicily in winter?
The ideal itinerary for Sicily in winter would start in Palermo, the island's capital. There you can get acquainted with Sicilian cuisine, and its unique history. Centuries of being conquered by various Mediterranean powers combine to dramatic effect in food, culture, and architecture.
Ancient Greek temple fans are well catered for in Sicily. Segesta is located near Palermo so it's an eay day trip. Agrigento, the "Valley of the Temples", makes for an ideal overnight stop on the way to eastern Sicily.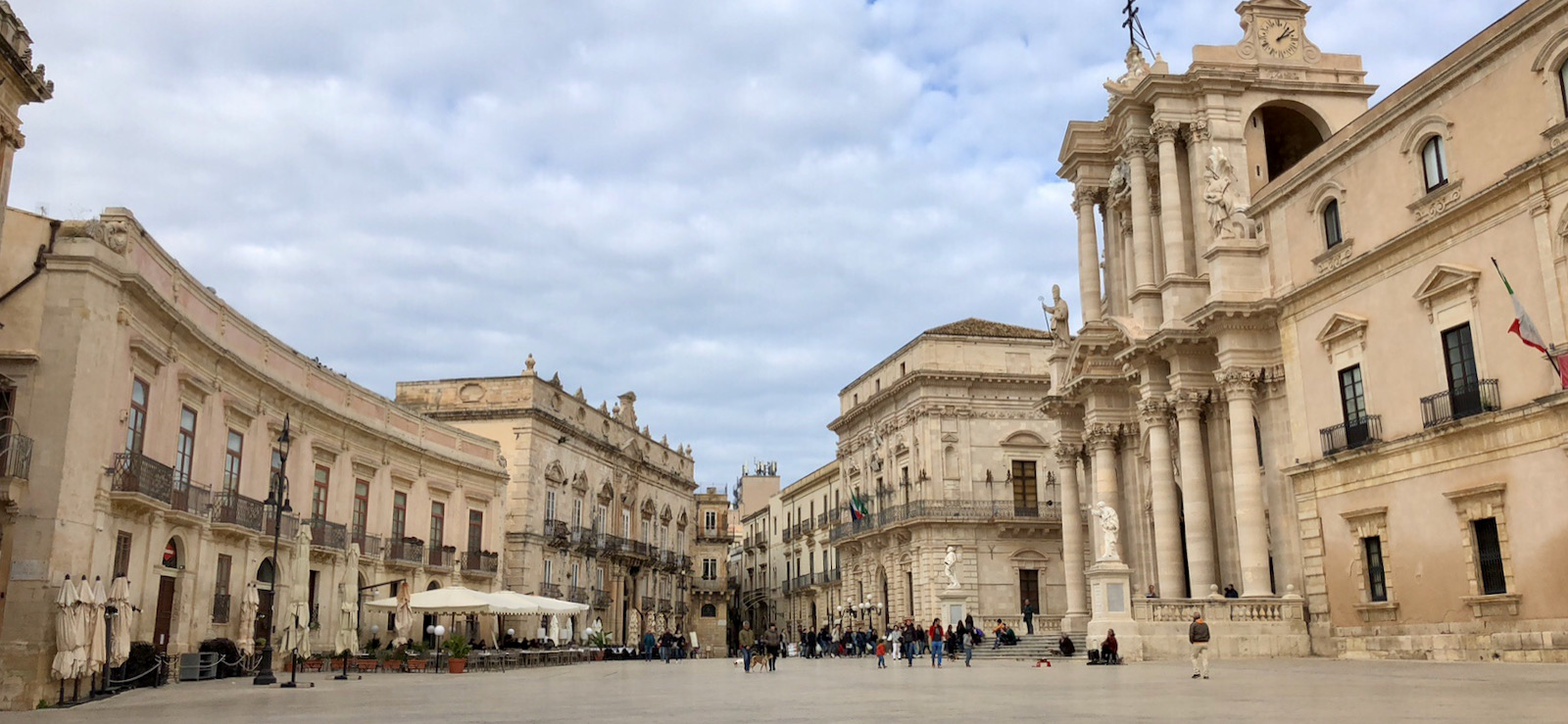 Base yourself in Ragusa and Siracusa to explore the UNESCO-listed Sicilian Baroque towns of Noto, Modica, and others. Then end your journey by flying out of Catania, Sicily's second city.
What can't you do in Sicily in winter?
If you were hoping for long days at the beach or spending time on Sicily's Aeolian Islands, then you'll need to visit in summer. Taormina and Cefalu are both very quiet in winter so we would advise against staying there. It can be tough to find a hotel that's open over the winter in either town.
What's winter in Sicily really like?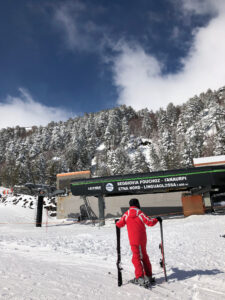 I spent winter 2017-2018 in Sicily, staying in Palermo, Cefalu, Siracusa (Ortigia), Ragusa, Catania, and Taormina over the course of three and a half months. As a mostly beach destination, Cefalu was understandably quiet, but it's a viable town in its own right, and not many shops or restaurants were closed. Taormina was in hibernation mode, however, and the lack of a local vibe was clear, even in early March. Everywhere else was completely normal, and group as well as private tours were available. Only in the case of Siracusa were some restaurants and hotels taking a well-earned break. They seemed to organize a rotation amongst themselves. Never more than a third were closed at any one time.
The weather that winter was very mild, so much so that I was worried I wouldn't get to fulfill my aim of skiing on an active volcano. Over the course of the winter, I took tours in cities all over the island, hiked in Zingara national park and on Mt Etna, and biked in the countryside. I shopped and ate at street markets in Palermo, Catania, and Ortigia. Wineries were open to visitors the whole time. With so few tourists around it was often a private visit.
In early February I finally go to ski on Etna, and went to the Carnevale in Acireale, all on the same day. For the record, the skiing is not great, but maybe that doesn't matter if you're on an active volcano. One of the places I most enjoyed exploring was Ragusa Ibla, a baroque masterpiece a short distance inland from Siracusa. The tasting lunch at two-Michelin-starred Duomo was an absolute treat. I enjoyed the whole experience so much that I'm considering going back this coming winter.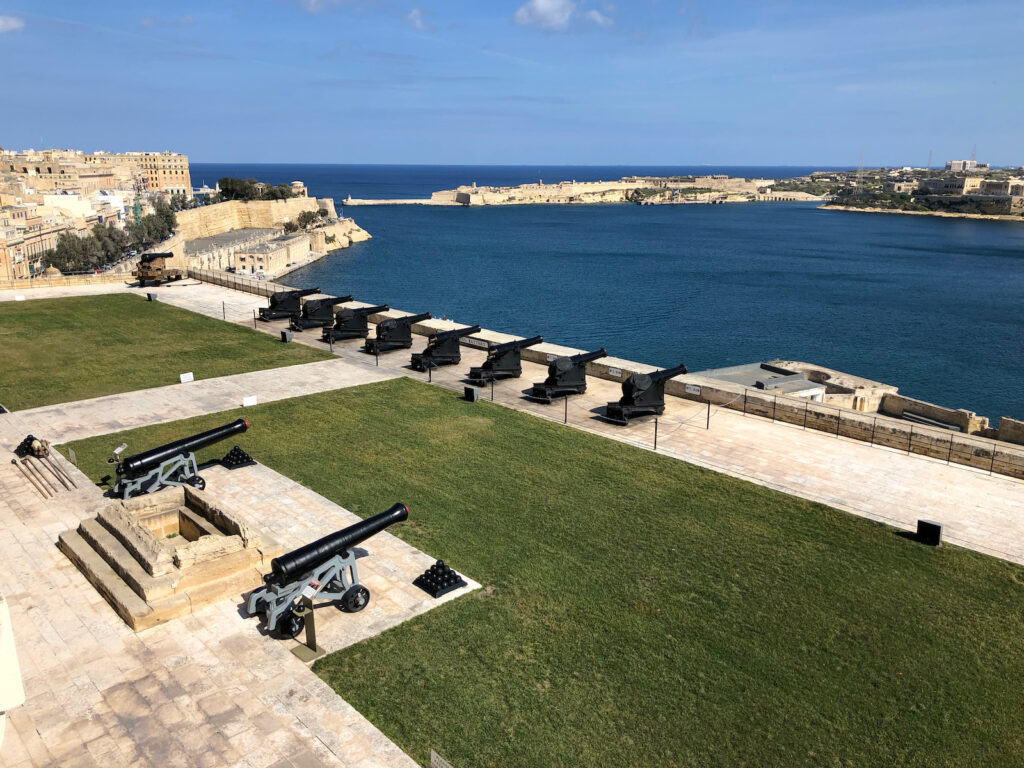 Malta
Sicily's neighbor to the south, Malta, is a popular winter sun destination for Brits; the shared history and the fact that English is an official language probably helps. Malta is a truly year-round destination. Those extra few degrees of latitude beyond Sicily make winter temps even more pleasant. Expect it to be in the low to mid 60s during the day. Outdoor dining is even more enjoyable when you're not wishing there was AC outside. The main attractions of Valletta, the gardens, museums, and boat trips around the bays, are all open and running completely as normal.
What can't you do in Malta in winter?
Thanks to Malta's year-round nature and general liveliness anyway, you won't find your options limited too much. Swimming will be bracing, let's say, but possible if you're so inclined.
What's winter in Malta really like?
During that winter in Sicily, I popped over to Malta for a week in mid-February. After a couple of months in Sicily the change of scene, cuisine, and language, was quite dramatic. Blue skies every day made for some beautiful photos against the backdrop of Valletta's limestone buildings. Mdina, the old capital, was well worth the visit. A tour around the smaller island of Gozo was definitely a quieter experience than it would be in peak season, but perhaps all the better for it. I traveled by ferry to Malta from Pozzallo in Sicily. I found out later that for both time and cost reasons I'd have been better off flying from Catania.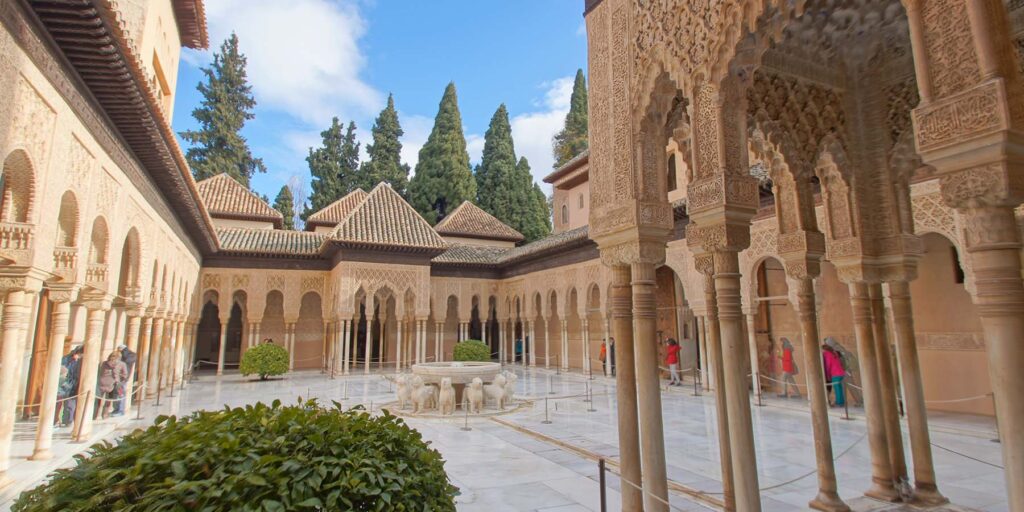 Southern Spain (Andalucia)
Andalucia, which includes the Costa del Sol, is the perfect winter escape. If you're traveling for the culture, food and scenery visiting in cooler weather can be an advantge. Temperatures hover in the 60s F. With so much to see, it's not even necessary to include Spain's other big-hitter destinations, Barcelona and Madrid. Starting in the south, Seville and Cadiz are historic beauties, and as the home of flamenco, Seville is a mesmerizing place for a 2-3 night stay. Don't miss a day trip or stop in Jerez de la Frontera, the sherry town.
Cordoba's another standout, where the cathedral-in-former-mosque, La Mezquita, is the main attraction. The mountain-top town of Ronda's unmissable too. No visit to Andalucia is complete without a stop in Granada to see the Alhambra, and the low season's smaller crowds make the tour a much better experience. Finish your trip in Malaga, and not just for the airport. There's far more to this underestimated coastal city than meets the eye.
Throughout Andalucia you'll be treated to fantastic cuisine, from the local jamon Iberico, to fresh seafood of all kinds. Tapas is big in these parts too, and all the cities mentioned above have vibrant tapas bar scenes.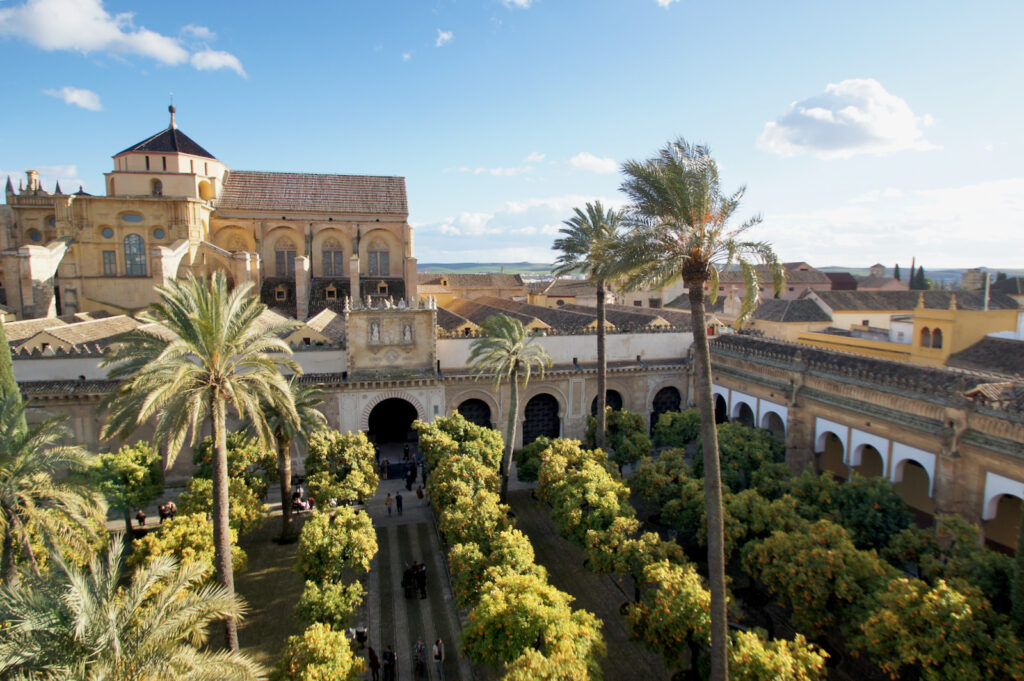 What's a good itinerary for Andalucia in winter?
You could focus solely on Andalucia, but direct flights to Madrid make a night or two in the capital hard to resist, so we'd suggest an itinerary starting there, then heading south to Granada. From there go by road to Sevilla. with a stop in Cordoba along the way. With day trips, city tours, flamenco evenings, and cooking classes, you'll have an action-packed time.
What can't you do in Andalucia in winter?
Really very little. It might be a bit cold for serious beach bums but the more manageable temperatures for every other activity more than make up for it and plenty of people choose winter for surfing and other watersports.
What's winter in Andalucia really like?
My first winter escape, in 2015, was to Andalucia. We stayed in a cottage by a lake about an hour from Malaga for a month from mid-January to mid-February. We based ourselves there but took overnight trips to Granada, Jerez, Seville, and Cordoba. The late-ish sunrise – around 8 am was a joy – getting to see the sun come up over the lake was a treat. The Alhambra was stunning, but when staying in Granada I was most impressed by the quality of the skiing at Sierra Nevada. We timed our ski days perfectly and had fresh powder both days after three weeks of no fresh snow. A day hike in a national park north of Malaga with perfect walking weather, was another example of why this could be the ideal time of year to visit if you're used to a temperate climate.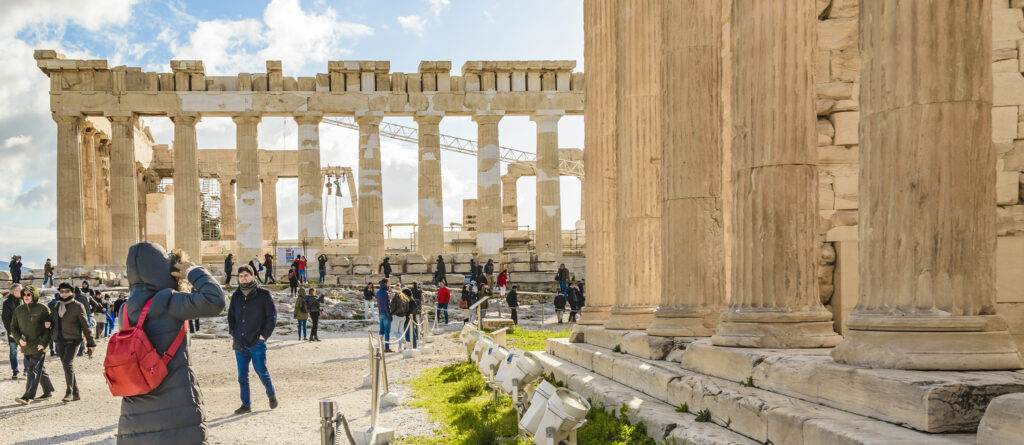 Athens and mainland Greece
We asked Elena, our Greece country manager to share her advice for travelers considering Greece this winter.
Greece's islands go into a deep sleep in winter. There's not much in the way of tourist facilities, with hotels and restaurants shuttered. But that just gives you all the more reason to see the rest of the country. Athens is lively any time of the year and climbing up to the top of the Acropolis is certainly easier without the summer sun beating down on you. Temperatures in January and February usually range from mid 50s F to low 60s.
What's a good itinerary for mainland Greece in winter?
Beyond Athens, there are plenty of possibilities, whether you want to keep Athens as your base and take day trips or visit other parts of the country. Around Athens, there are several excellent day trips in wintertime…
Day trips from Athens
Delphi, which in antiquity was considered to be the center of the world, is home to the world-famous oracle who would receive the prophecies of the Greek god of light, Apollo.
A visit to Mycenae, one of the major centers of Greek civilization, and the mythical kingdom of king Agamemnon as well as nearby Nafplio, also make a wonderful day trip from Athens. The charming town of Nafplio is considered to be one of the most beautiful in Greece. It's no wonder that it was chosen as the first capital of modern Greece.
Wine connoisseurs should not miss a visit to the most important winemaking region of Greece. Nemea in the northwest Peloponnese is where the god of wine, Dionysus, shared his secrets of viniculture with Oeneus. The legendary king of Calydon in turn introduced the art of winemaking in Aetolia. Enjoy Greece's most celebrated grape varieties at one of the oldest wine regions in the world.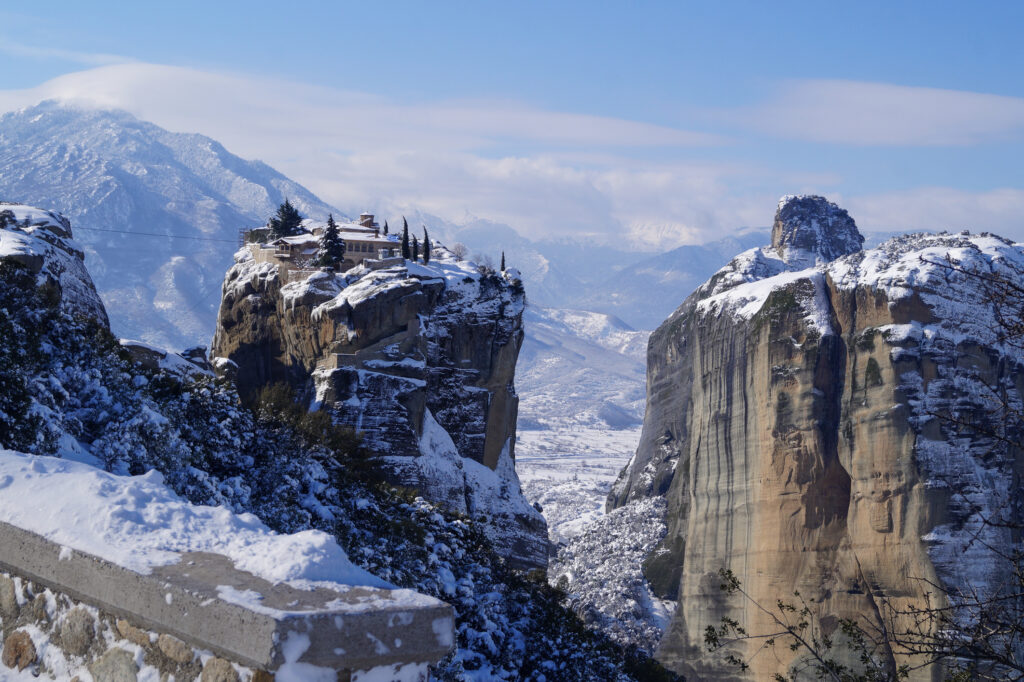 Exploring mainland Greece
Continue your Greek exploration with a stay in Ioannina, the verdant capital of the Epirus region, characterized by the beautiful lake Pamvotida which is home to a tiny island that hosts Greece's third-largest monastic community after Mt. Athos and Meteora. On this island, you will also find the Ali Pasha Museum dedicated to the ruthless Ottoman leader who saw his end right here on the island. Epirus boasts a wealth of fairytale-like mountainous villages with historical stone bridges and family-run tavernas serving hearty meat dishes and renowned Epirus pies. The perfect place to connect with nature.
As you traverse through mainland Greece, don't miss the opportunity to visit Meteora, one of the most impressive UNESCO World Heritage Sites with an absolutely magical landscape dotted with historical monasteries perched on the high-rising limestone pinnacles. This place is truly out of this world.
Greece's second-largest city, Thessaloniki is a melting pot of cultures reflected in its wealth of notable monuments and churches as well as the city's rich cuisine. Thessaloniki is a perfect home base to explore this wonderful part of Greece and to follow in the footsteps of Alexander the Great.
What can't you do in Greece in the Winter?
Winter in Greece is in fact a great time of year to visit all the popular archaeological sites which can easily be accessed without the summer and cruise ship crowds. Those who are fond of outdoor activities will find a plethora of choices to spend quality time in nature. If you fancy skiing, Greece offers this too, with several ski resorts scattered across the country.
What's Greece really like in winter
Greece is the perfect destination for a sunny escape, a country that enjoys on average 300 days of sunshine. Winters are generally mild therefore guarantee a comfortable experience for those who wish to enjoy sightseeing. Perfect for those who want to embrace the slower pace of life, spend relaxing afternoons over a delightful meal in the local tavernas, accompanied by a glass of fine wine, or two. In a recent study by Uswitch.com, Athens beat Paris as Europe's food capital, coming in first as the best European capital for food lovers. With hundreds of restaurants to choose from, your dining experiences will be nothing short of amazing. Further north, and at higher elevations, especially around Meteora snow is a possibility.
Start Planning Your European Winter Sun Trip Today
With so many choices, you might be overwhelmed, and maybe you have some ideas of your own that you'd like to include. Some of our guests traveling in late November through December are even combining some Christmas markets in places like Vienna with one of the destinations listed above. How's that for the best of both worlds? Get in touch, our experienced travel advisors and trip planners are ready to arrange your dream trip.

Charlie is head of marketing at JayWay Travel. A long-term Prague resident, his interests are cooking, eating out, cycling, skiing and of course, travel.