Brač (pronounced Bratch, because of the caron over the c) is the most easily reached of Croatia's Dalmatian islands. Brač is much closer to the mainland than both Hvar and is Croatia's third-largest island. It has multiple car ferry crossings between Split and Supetar year-round as well as connections between Bol, Milna, Sumartin, and the mainland.
In its heyday, Brač was known as a party destination among young Croatians but that is no longer the case, with Pag and Hvar Town taking over that mantle. It also used to host a popular women's tennis tournament, as part of the WTA Tour. Nowadays, like other Dalmatian islands, it is more slow-paced. The Mediterranean lifestyle reigns supreme here. It's a place to enjoy traditional local food and the fruits of the island's vineyards and olive groves.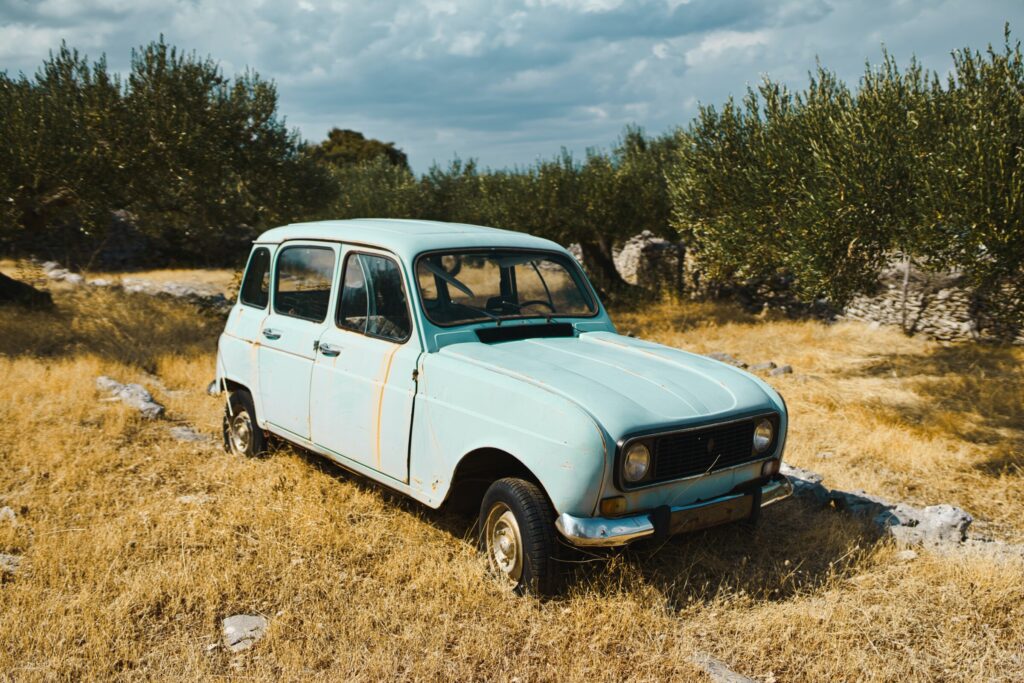 Jump to a section of this article
A More Car Friendly Island Than Most
As mentioned above, Brač is well connected with the mainland, and thanks to a relatively low cost to bring your car on the ferry, it's one of the best islands if you're road-tripping around Croatia and want to keep the car the whole time. Brač's roads are quite wide so driving is less stressful than on others. Add to this the fact that many of Brač's sights are spread throughout the island, a car can be quite useful indeed.
The Famous Brač Stone
There's a story that the soft white stone that has been quarried on Brac for millennia (it was used in the construction of Diocletian's Palace in Split) was used in the White House in Washington D.C. This has since been discredited, but that hasn't stopped venerable travel guides like Lonely Planet from presenting this information as truth. You will however find Brač stone in buildings and churches as far afield as Venice, Vienna, and Budapest as the material has been prized for centuries.
There is still a stonemasonry school on the island, in the town of Pučišća. A visit there is highly recommended, though needs to be arranged in advance. Time your visit right and you'll get to see the students at work. If not, there will be someone to show you around, though you might need to prompt them with questions. A stop here is also included in some private tours of the island. You won't be able to avoid stalls selling souvenirs made from Brač stone wherever you go.
Where to Stay on Brač?
The most popular town to stay in on Brač is undoubtedly Bol, on the seaward side of the island. It's where you'll find the famous Golden Horn beach. It has the largest choice of all the towns on Brač in terms of three and four-star and kid-friendly hotels. However, if you're looking for a luxury stay then there's a place in quiet Sumartin that's a must. Supetar gets points for easy access – the car ferry arrives there – but you'll want to spend your days exploring further afield, while Bol offers more to do within and close to the town.
What is there to do on Brač?
Hit the Beaches
The Golden Horn
Even if you've never heard of Brač, you've almost certainly seen its famous beach, Zlatni Rat, or Golden Horn. The shape of this pebble beach shifts with the tide. One thing the photos don't quite capture is that this is easily one of Croatia's most developed beaches, with the trees at its base providing cover for lots of amenities. Golden Horn is the perfect place for windsurfing, kitesurfing, and board surfing, and even if you are not an active type of person you can be sure of seeing some kind of surfers especially if you are visiting Golden Horn during the afternoon.
White House Beach
Like any other place with a big reputation, the Golden Horn also carries the burden of overpopulation during summer so if you are looking for a more intimate relaxation by the sea make sure not to miss this small beach next to the Fisherman's House restaurant. You'll find it on google maps as 'Beach Bijela Kuća'. It's easy to find as it's on the way to the Dominican monastery.
"This is literally paradise on earth. Long coffee by the sea and sounds of crickets will transfer you to some other reality you will hardly wish to leave." Josipa
Beaches beyond Bol – a rare Croatian sandy beach
Brač has a huge number of secluded beaches dotted around the coast, but we think this recollection by Antonija will inspire you to visit one in particular:
"My earliest memories are attached to Brač island as it is an island which has been standing in front of me every time I step out of my house or look out the window. It is located across from the place I live, with about 5 miles of sea between us. Brač was the first island I ever visited and the island I've been to most. I remember my first visits to Brač island on our day trips in a small boat with my grandfather taking me and our guests, family, and friends. Usually, we went to secluded beaches, mostly to Lovrećina bay as it has a sandy beach and shallow waters and it felt like a private beach at the time as just a few other people were there." Antonija
Visit Stina Winery in Bol
Right in Bol town is the Stina winery, right on the waterfront. The winery renovated the buildings of the local wine cooperative and have created a beautiful space to enjoy their wines. You could also enjoy the wines outside, with seats on the harbor wall. Order a few different wines, a plate of ham and cheese, and watch the sunset over Hvar across the sea.
Explore Inland
The Brač countryside is a world to itself. A mix of grazing land for the island's many sheep, olive groves, vineyards, and of course quarries.
See Škrip – the island's oldest settlement
In Škrip, the oldest settlement of the island there is a small museum of Brač where an unusually small museum collection is complemented with a very passionate and vivid presentation of two museum curators. Additional value also comes through several videos available on large screens showing how hard and complex the job of stone quarrying was, sometimes even life-threatening. Next door to the museum there is an olive oil museum, also a must-stop point in Škrip.
Try Brač cake in Dol
Close to Škrip there is the small settlement of Dol, a great place to try authentic Brač cake. Head to the family-run Gospodnetić 'agroturizam' and together with the beautiful fresh walnut aroma, we think you'll be taken with the hospitality of your hosts.
Ascend Vidova Gora – The Highest Point on a Croatian Island
For the very best views of the Golden Horn beach and the whole of Brač's seaward coast, Vidova Gora is worth a stop. You can drive almost to the top and there's a snack bar for refreshments as you finish the journey on foot.
Hike to Blaca Monastery
If your passions include history and religion, the small settlement of Povlja, as well as the out-of-the-way hermitage Blaca, should be on your bucket list. While in Povlja there are the remains of one of the oldest early Christian basilica, hermitage Blaca is nowadays turned into a monastery museum. To get to Blaca you need to be very persistent. It is located on the same way to the highest point of Brač, St. Vid, but one large portion can be done only by walking. The monastery is situated deep in the woods entirely out of civilization. Just to be on the safe side and not to get lost it would be prudent to take a guided tour to Blaca rather than exploring on your own. Plus with the assistance of the local guide, you will get to learn about the priest order that first came here and established the monastery.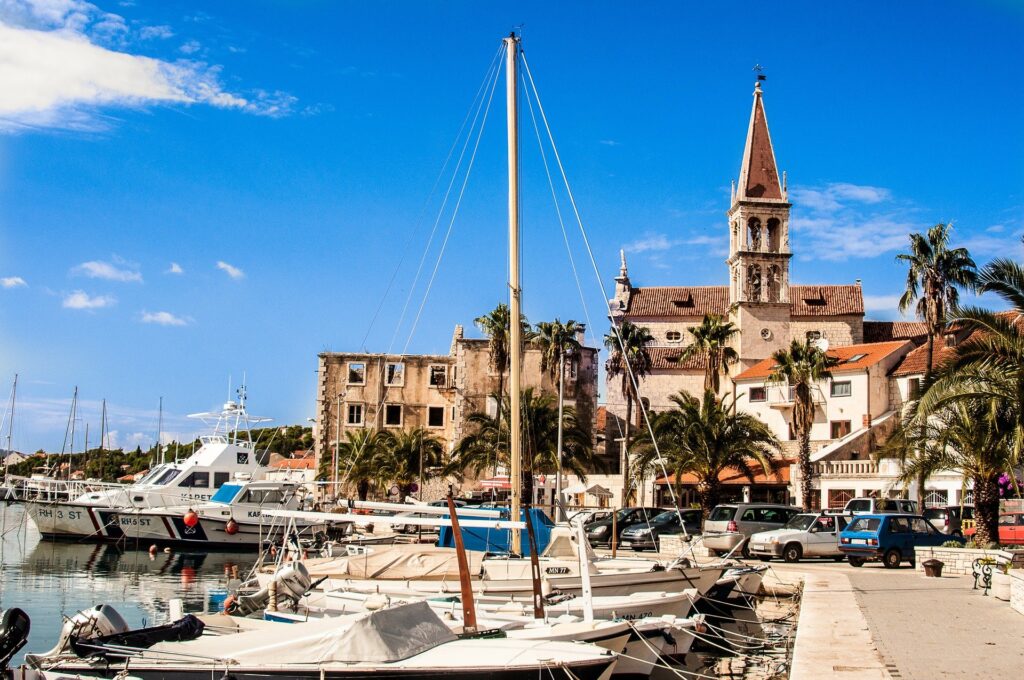 "Go down to Milna"
Milna is the most attractive sea marina with the most picturesque local community on the entire island. In case someone shows any sign of slight madness there is even a saying in Brač: "he/she went down to Milna!" Milna is a nice place to stop for coffee or brunch by the sea and enjoy the views of beautiful luxury yachts. In one of Milna's local cafes, you might end up sitting next to locals playing cards vividly and arguing who has better luck.
Try the lamb
Josipa has this advice:
And don't forget, Brač is also known as one of the places with Croatia's best lamb. In the central part of the island, in Gazul shepherd's village we had the best lamb on a spit ever. We also couldn't resist trying a Vitalac, an authentic Brač dish made of lamb innards but that I suggest only to most brave gourmands.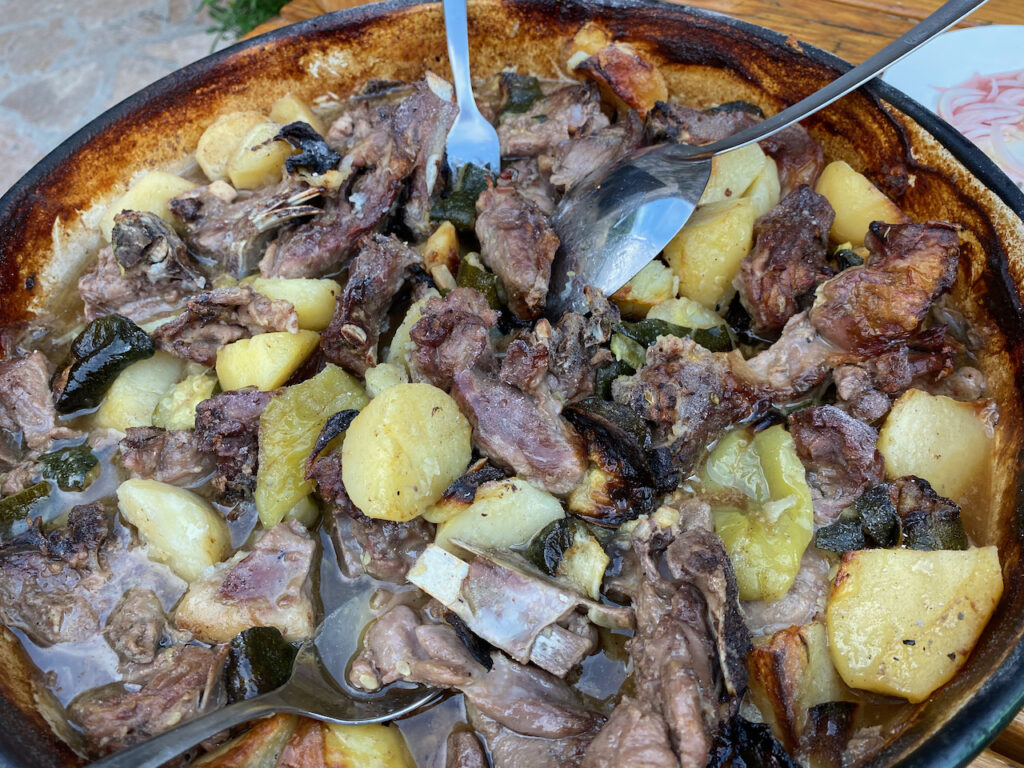 You'll also find a number of farm-restaurants, often referred to as an agroturizam, serving lamb peka, pictured above. This dish is really for a minimum of four people, and can be quite pricey if there are just two of you. Remember to order ahead as it takes several hours to prepare.
Getting to Brac
As mentioned, Brač is the easiest Dalmatian island to get to, thanks to its proximity to Split. There are between 9 and 14 car ferries daily (depending on the season) between Split and Supetar and the crossing takes less than an hour. At the eastern end of Brač, at Sumartin, you can take a car ferry to Makarska. There are 3 or 4 ferries a day and the crossing takes an hour. These lines are supplemented by less frequent catamaran (high-speed passenger-only ferries) in summer months (June through September) that connect Bol to Hvar and Dubrovnik. There are usually no more than two departures a day on these routes.
Brač also has an airport, but flights are limited, and the only routes are to Zagreb and Split in Croatia and the Austrian cities of Graz and Linz.
When to visit Brač
Like most of Croatia's islands, Brač can be very quiet in the off-season. For this reason, and for the best weather, we recommend visiting Brač from June to September. Because of the less concentrated nature of Brač's towns compared to Hvar, the island never feels too busy even in the height of summer.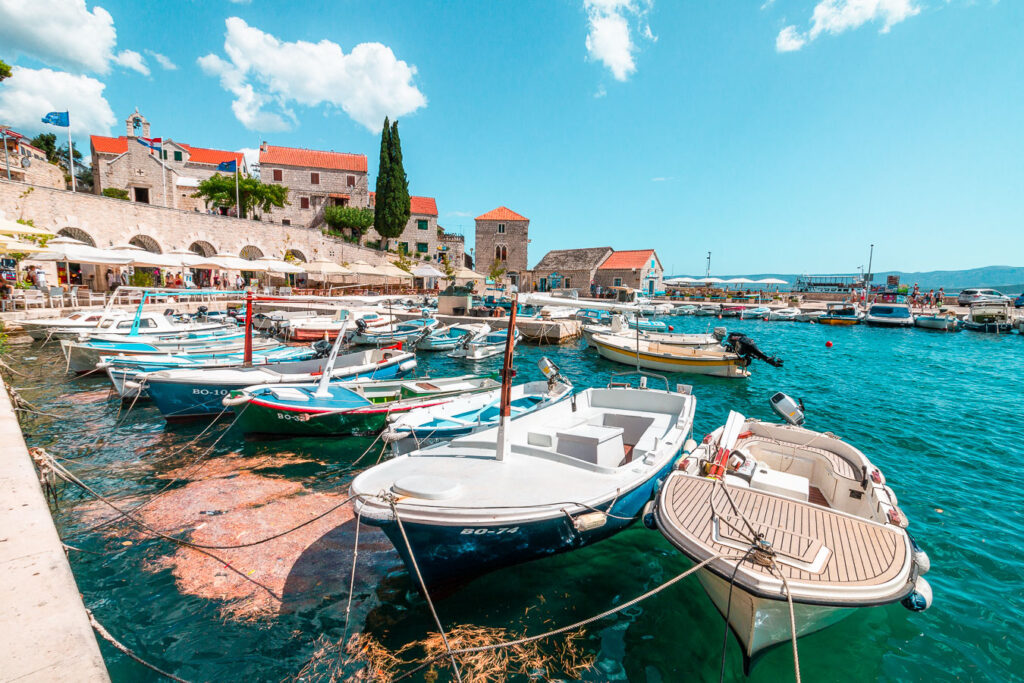 How to get around Brač
Getting around Brač by public transport is possible but requires a lot of planning ahead. Public buses are infrequent, often spaced a couple of hours apart. Taxi transfers are a costlier option. If you're planning on spending several days exploring the various aspects of the island a rental car makes sense. Brač is an easier island to drive on than most and the inexpensive car ferry fare certainly helps. When driving be considerate of the many cyclists exploring Brač on two wheels.
If Brač is just a brief stop on a tour that includes Split, Hvar, and Dubrovnik you could simply arrive and depart Bol by catamaran. If you plan to spend most of your time in and around Bol, and perhaps take an island tour to see more of the island, there's no need to have a car.
Who is Brač Island perfect for?
With its lower profile and tempo than neighbor Hvar, Brač is a great island for families and those looking for a more relaxed vacation. It's also a great place for sporty types, with plenty of opportunities for cycling, hiking, and watersports. It might lack the wow factor of Hvar, but it also benefits from being more affordable. Brač is a great island for exploring independently.

Antonija has a long background in the tourism industry, previously working for a tour company in her hometown of Omiš, but her whole family is involved in tourism, so you could say it's hereditary. Her time spent living in the UK has contributed to her excellent command of English and her passion for travel also leads to an excellent understanding of the needs of our guests. Having previously studied for six years in Zagreb, Antonija is now based in Split, not far from her hometown. As a city host for both Trogir and Split, she is responsible for making detailed arrangements for guests' trips as well as meeting them when they arrive and supporting them during their travels.