Apart from all its other charms, Greece is also one of the oldest and most diverse wine-making countries in the world, and in this guide, we'll let you in on the secrets of the best Greek wine. From the humble Greek retsina wine to the most exquisite PDO wines, you'll be spoiled for choice in Greece. The sun-drenched Mediterranean country is heaven on earth for wine enthusiasts and one of the best places to visit in Europe for wine tourism.
Greek wine is produced mainly from indigenous grape varieties, while the country's varied terroirs are considered among the finest in the world. The climate in Greece encourages the use of traditional wine-making techniques. Using techniques that sometimes date back millennia produces organic wines of the utmost quality.
Greece may be famous for its sun, sea, and ruins, but Greek wine is yet another valid reason to visit the country in its own right. In this guide, you'll find everything you need to know about the best Greek wine before your next trip to sunny Greece.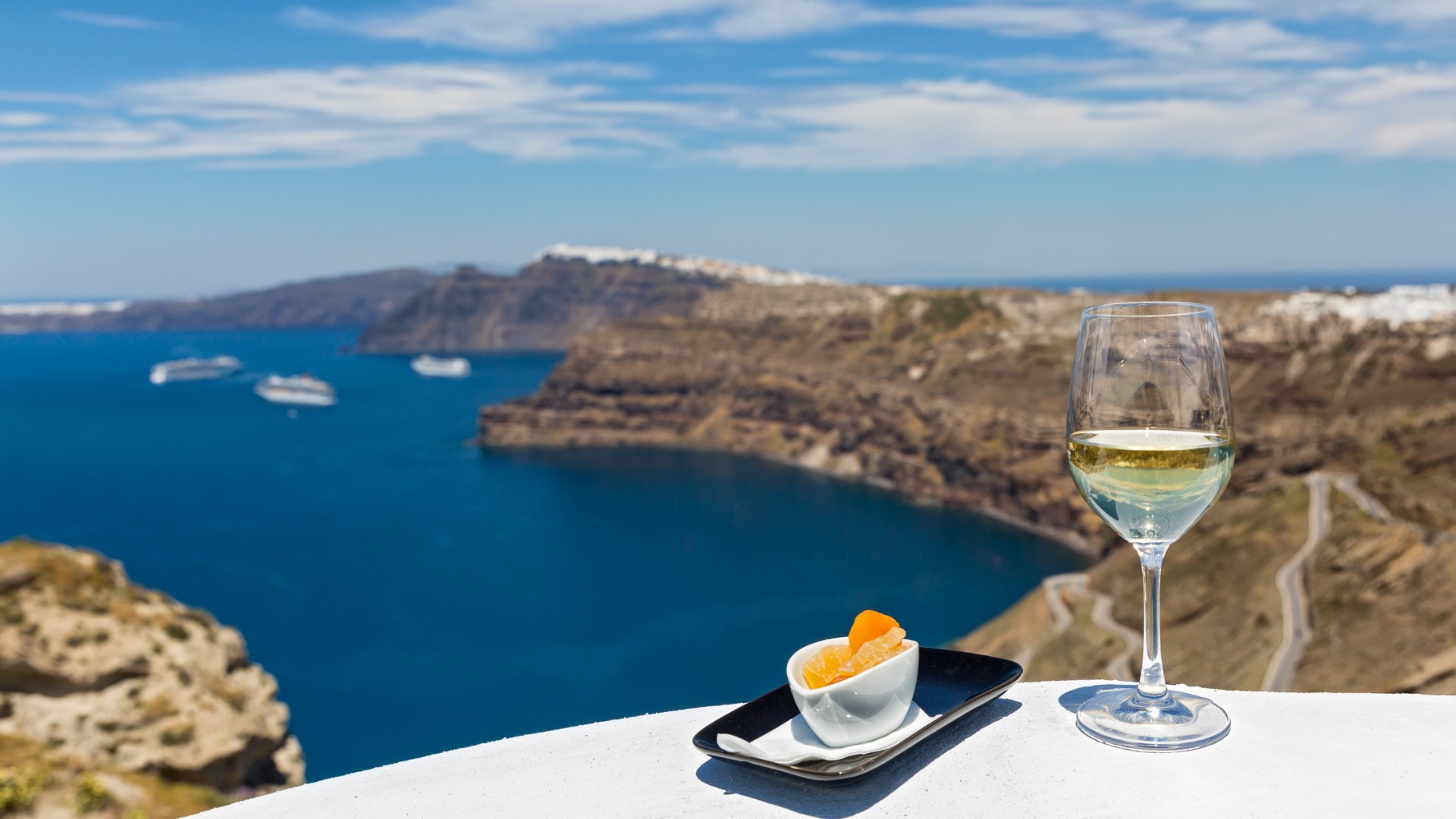 Jump to a section of this article
A Brief History of Greek Wine
Ancient Greece & The Byzantium
The production and export of wine to neighboring countries in the Mediterranean has been a thriving business for Greeks since ancient times. In Ancient Greece, people loved wine so much that they even had a Greek god of wine, the generous and jolly Dionysus. In Byzantine times, wine became a symbol of Christianity. As a result, wine flew freely in Constantinople, the second seat of the Roman Empire and the city we now know as Istanbul.
Ottoman Occupation & The Phylloxera Epidemic
However, in the centuries that followed, wine-making in Greece gradually declined for many reasons. First of all, under Ottoman rule, many of the country's vineyards were destroyed by the Ottomans. After the liberation of Greece, locals started planting vineyards all over again but the phylloxera epidemic at the end of the 19th century destroyed most of the vineyards not only in Greece but also in the rest of Europe.
Post-War Resurgence & The Path From Low To High Quality
After the Second World War, Greek wine-production started to grow again. In the 1960s, with the sudden influx of tourists from all over the world, the cheap and easy-to-make retsina wine became one of the symbols of Greece in the eyes of travelers. Nowadays, retsina is somewhat frowned upon as the Greeks have acquired a taste for top-quality wines. Excellent bottles are not at all hard to find throughout the country these days.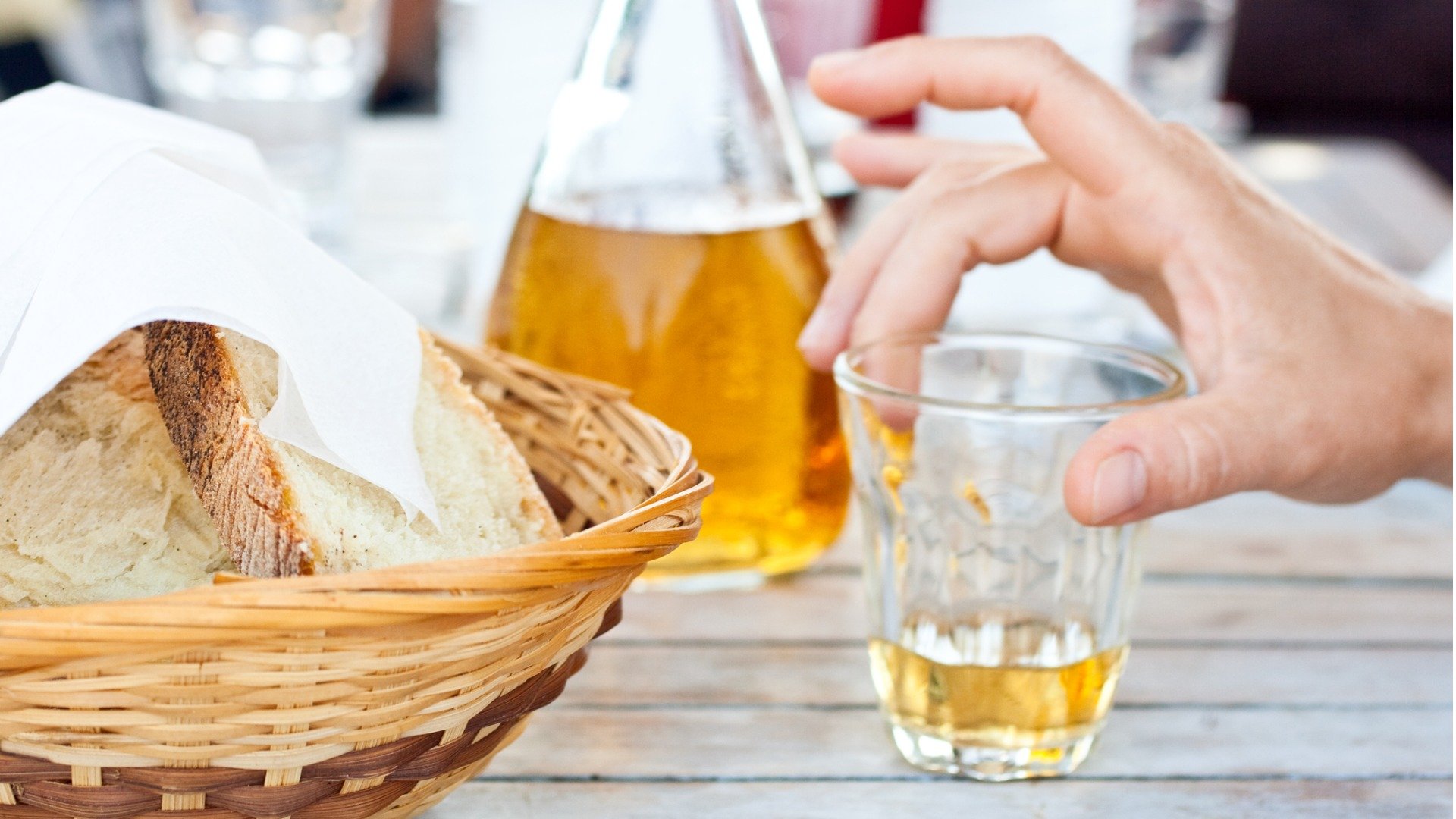 Wineries in Greece
Greece takes great pride in its wine culture and traditions. There are over a thousand wineries in Greece, most of which are adjacent to seemingly endless stretches of vineyards. Greek wineries feature modern equipment and employ cutting-edge technology, staying true to ancient wine-making techniques at the same time. Many wineries in Greece are open for visits, offering wine-tasting experiences and tours led by expert wine-makers.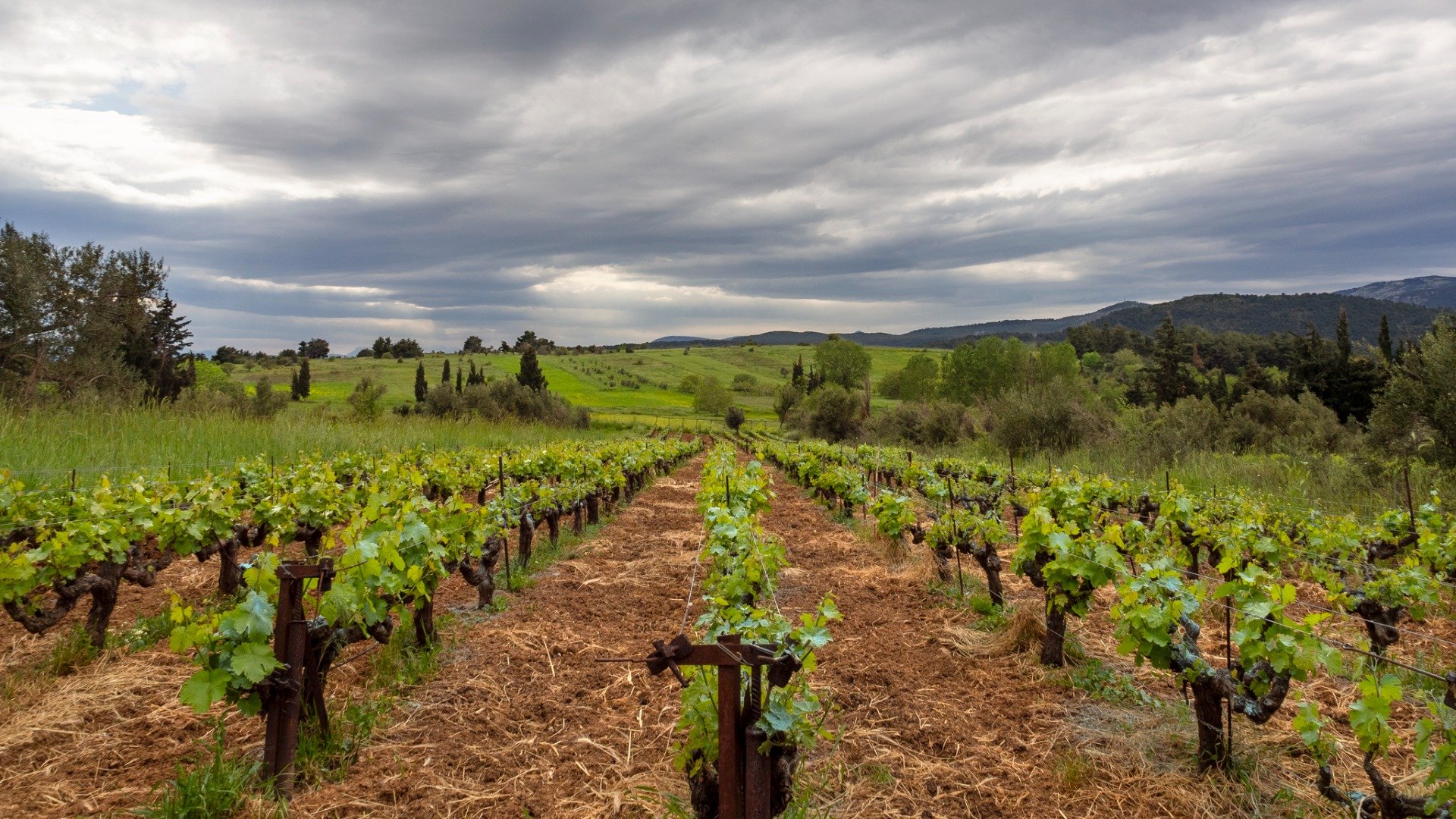 Top 5 Greek Wine Varieties & Where To Try Them
1. Assyrtiko in Santorini
Greece is primarily known for its white grape varieties. Among them, Assyrtiko tops the list of the finest Greek wine varieties. Indigenous to the island of Santorini, Assyrtiko is now grown in other places in Greece too, mainly on the Cyclades Islands. In the late 19th century, the phylloxera plague that hit Europe didn't touch Santorini's Assyrtiko vineyards, probably because the island's volcanic ash acted as protection for the vineyards.
Assyrtiko grapes render very dry white wines with fruity hints. Santorini's Assyrtiko is often considered the best Greek white wine. When in Santorini, you must also try the island's signature dessert wine, the unique Vinsanto. The latter is a naturally sweet PDO wine produced from sun-dried grapes. According to Greek legislation, Vinsanto is made of Assyrtiko grapes at a minimum of 51%. The rest of the grapes used must also be varieties that grow in Santorini.
2. Agiorgitiko in Nemea
Nemea is the largest wine-producing region in Greece. You can visit Nemea on an easy day trip from Athens. A whopping 80% of Nemea's vineyards produce the indigenous Agiorgitiko red grapes. Often nicknamed the Blood of Hercules, Agiorgitiko is the most popular Greek red wine, alongside Xinomavro.
Agiorgitiko is one of the most versatile Greek grape varieties, as it can give a variety of wines. From light fruity rosés to soft fruity or even very tannic and spicy reds, there's an Agiorgitiko wine to suit every taste.
3. Athiri in Rhodes
Athiri is a Greek white grape variety found on several Greek Islands. However, Athiri vineyards are primarily cultivated on the island of Rhodes and this is why you may see Rhodes instead of Athiri written on the label of a Greek wine made of this variety. Embonas is the largest wine-making region in Rhodes. It's an area worth exploring during your trip to the island and one of the best places to indulge in an authentic wine-tasting experience.
Athiri grapes are used to produce retsina and several other Greek white wines. However, when in Rhodes, you must try the island's sparkling wine. Made of Athiri grapes, the sparkling wine of Rhodes was the first bubbly wine ever to be produced in Greece by CAIR, a wine-producing company established on the island in 1928.
4. Vidiano in Crete
Crete has historically been one of the major wine-producing regions in Greece, which means that you can't go wrong with any type of traditional Cretan wine you try on the island. That said, there's a white grape variety that stands out in Crete. Indigenous to the island of Crete, Vidiano was almost forgotten until it returned to the vineyards around the 80s. It is now considered a rising star among the best Cretan wines.
A difficult white grape to cultivate, Vidiano occupies only a small portion of the total vineyard area on Crete Island. However, as they rise in popularity, Vidiano vineyards keep expanding. Vidiano grapes render high-quality white wines with complex aromas of fruit and herbs and moderate acidity.
5. Aidini in Naxos
Also spelled Aidani, Aidini is a Greek white grape variety that seems to be as fond of the Greek Islands as the rest of us are. Cultivated on almost every island in the Aegean Sea, Aidini grapes are among the oldest Greek varieties and they are primarily produced in Naxos, Paros, and Santorini.
Aidini wines are characterized by elegant aromas, which are reminiscent of flower blossoms. These white wines pair exceptionally well with vegetable-based dishes and this is why the island of Naxos, renowned for its fresh produce, is the best place to indulge in a tasting of local Aidini wines.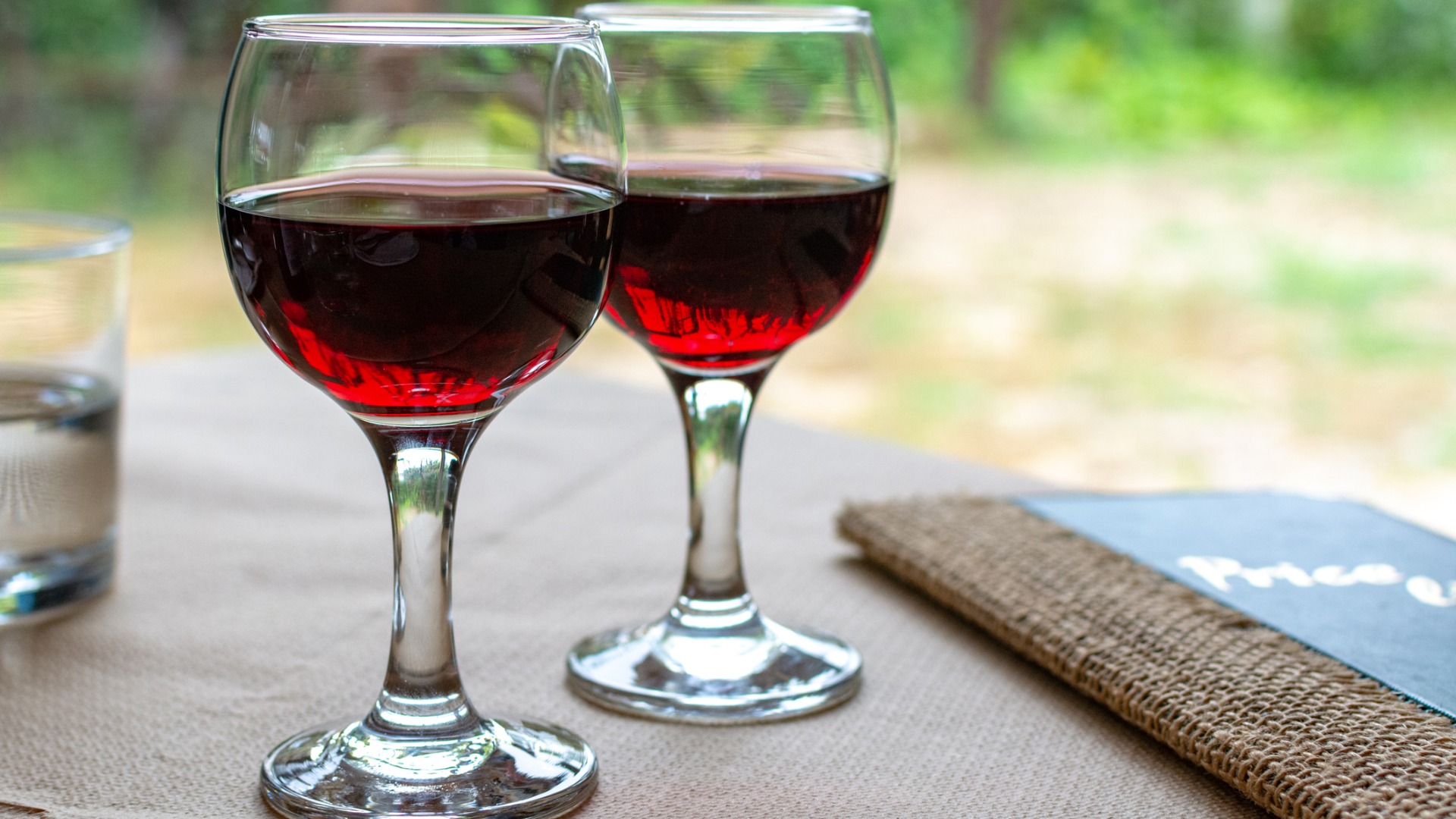 Best Wine Bars in Athens For Greek Wine
Even if you don't have enough days to travel to all the Greek wine-producing regions mentioned in this guide, you can still sample the best Greek wine varieties without ever leaving the country's vibrant capital. Athens is home to several wine bars that do a great job of initiating beginners to the magic of wine and taking wine connoisseurs on an unforgettable journey into the realm of the best Greek wines.
In the heart of the historic center, Heteroclito should be your top choice if you want to delve into the secrets of Greek wine, as this bistro-style wine bar serves nothing but wine from Greece. Yet this doesn't mean that you'll have an easy time choosing your wine as Heteroclito features an impressive selection of 200 Greek wines, with about 20 of them available by the glass.
A former wine cellar, Oinoscent is a favorite among Athenians and visitors alike. Although the wine list of Oinoscent includes labels from all over the world, there's also a vast selection of top Greek wines to choose from and pair with local cheeses and other Greek delicacies.
If you have a thing for bubbles, Warehouse CO2 at the edge of picturesque Plaka is your place. With a wine list that features exclusively sparkling wines, Warehouse CO2 is the only champagne bar in Athens and probably the only place where you can find so many Greek sparkling wines to try.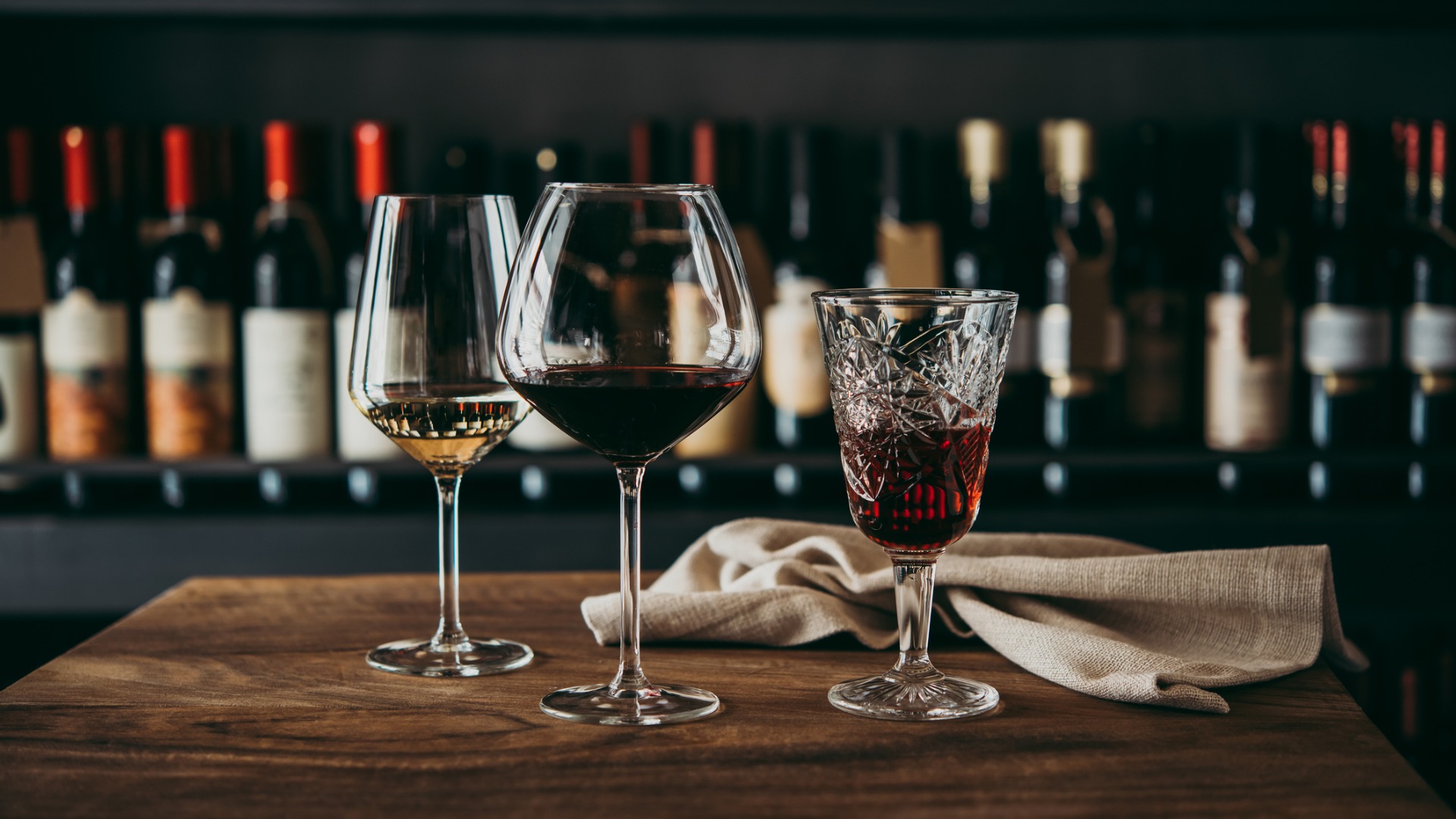 Ready To Taste The Best Greek Wine?
If the country's warm weather, pristine beaches, and mouthwatering food weren't enough, we're sure that reading this guide to the best Greek wine must have made you long for a trip to Greece even more. Let's plan the trip to Greece you've always dreamed of together, a trip that tastes sweeter than the sparkliest summer wine.
Born and raised in Athens, Maria's passionate about travel and storytelling, a combination that makes her ideal for her role as our content manager.