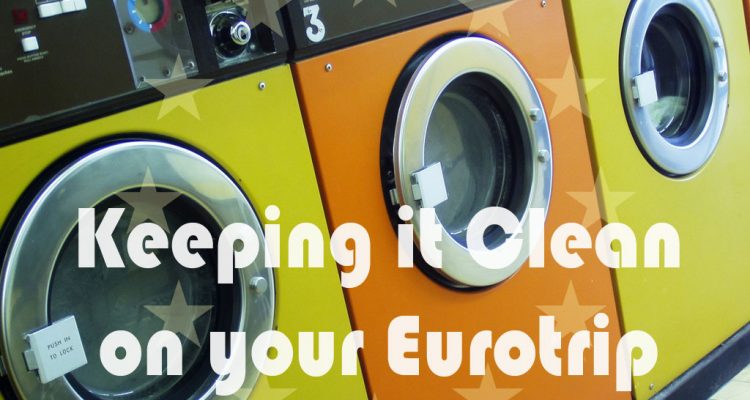 If you're traveling for more than a few days it can feel like you need to lug a whole wardrobe of clothes with you.
For trips of 10 days or so using the hotel laundry service can help, as having a few larger items washed isn't going to break the bank. Our tip – always pack more underwear than outfits. But what if you're traveling for longer then those per-item prices can really stack up.
If you've got a little extra time and a lot to wash it pays to take your washing to a laundromat where you can self-serve and mix with the locals or pay an extra fee for a service wash (wash, dry and fold). Here we take a look at your options in some of our most popular destinations.
Tallinn
Located just beyond the walls of Tallinn's Old Town, at Maakri 23, you'll find the busy SOL laundromat, which offers self-serve washers and dryers as well as full-service washes if you'd rather leave it to the professionals. For full-service washes you'll pay per kilo. English isn't too likely to be spoken here, but our Tallinn-based representative is on-hand to help our guests with the necessary negotiations by phone if needed. Our #JayWayBaltics blogger trip went a lot smoother thanks to the services of this laundromat!
Riga
Often the midpoint of a tour of the Baltic capitals, Riga makes sense as your laundry pit stop. There's a combo self-service and full-service laundromat a few blocks from Old Riga, across the city canal park and past the orthodox cathedral. Nivala is open 8am to 8pm daily so it should fit into your schedule, You could take the opportunity to go for a stroll through the nearby art nouveau area while you wait.
Dubrovnik
You're spoilt for choice in Dubrovnik, with separate self-service and full-service wash options. For the "retro laundromat experience," visit Sanja & Rosie's Launderette right by the Place Gate of Old Town. There's wifi while you wash. Right in the heart of old town, just off the Stradun, you'll find Lavaman, where you can drop your washing off in the morning and pick it up later that day or the day after. Conveniently situated right by the Mount Srd' cable car's lower station, if you time it right Laundry Spin is your go-to for getting your clothes clean while you nip off to get some impressive panoramic shots of the city!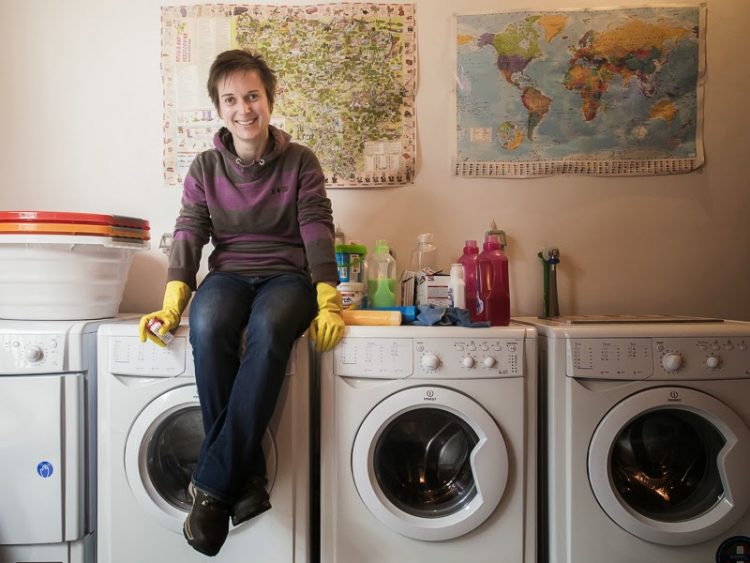 Sarajevo
Run by a friendly Australian woman (pictured above) and a popular hangout for backpacker types, Laundrolounge is located just outside the Sebilj fountain end of Sarajevo's old town. It's a great place to meet fellow travelers but you can just drop off a load in the morning and pick it up later that day. This place was a god-send on my summer 2015 trip around the Balkans. Prices are very fair indeed.
Belgrade
Beoves (a play on words in Serbian meaning Belgrade Laundry, and pronounced Beovesh) is located close to the Danube Port area. If you plan ahead, they'll come and pick up your laundry for a nominal fee, and deliver it neatly folded too. Prices are per load and even with delivery this was one of the laundry bargains of my summer 2015 Balkans trip. The staff don't speak a word of English but the manager does. There's no self-service option here but the price is so low it doesn't matter. You can email them at [email protected] too. The website is in Serbian so you'll need to use Google Translate to make sense of it.
Zagreb
For many travelers, Zagreb is a short first or last stop on their tour so it might not be as useful as some other destinations but there are a couple of laundry options available here. Usually unstaffed, Veš4Keš (Wash4Cash) is a purely self-service laundromat and you'll need a stash of coins to feed the machines. The free wifi should help pass the time. If you'd rather get on with other things, Vešeraj will pick up and deliver your laundry.
Prague
For a city with millions of visitors a year it's a mystery why there aren't more laundry services in Prague. If you want to do your own washing you have to venture to expat favourite neighbourhood Vinohrady to find a laundromat. Andy's Laundromat, very close to Namesti Miru metro station, is primarily a self-service establishment but service washes are available on weekdays. If you take the self-service option there's free wifi and plenty of cafes and bars in the vicinity to keep you occupied. For a little slice of Belgium or a cake by the best pastry chef in the country, head to Bruxx round the corner. In Old Town Prague itself you'll find the imaginatively named "Pradelna na Starem Meste," which literally means "Old Town Laundry," at Rybna 27 (no website). Open weekdays only, prices are reasonable but the standard 5-day turnaround is a bind. Paying a 60% premium gets you 24 hour service, which may be essential.
Hvar
Many of our guests visiting Hvar stay in apartments with washing facilities and there isn't an easily accessible option for getting your laundry done if you're staying at a hotel, other than the per-item priced in-house services. But there is one apartment owner we work with, who offers this service only for those in the know. If you travel with us, our local rep will give you all the info.
Budapest
Who needs laundromats more than anyone? Backpackers. That's why one of Budapest's most accessible laundromats is on the ground floor of Bazar Hostel, just round the corner from the Great Synagogue. It's a self-service place, but you don't need to let that get in the way of enjoying yourself. It's open non-stop so you can fit in a visit any time and it'll cost you less than $6 to wash and dry a load. You'll also find numerous locations of the Bubbles laundromat franchise in the city, so it seems Budapest is the clear winner on the sheer number of washing outlets.
Ohrid
Frequently a mid-point on tours combining Albania, Macedonia, Serbia and Bulgaria, the lakeside town of Ohrid is the ideal pit stop. A very short walk from the lake shore at Jane Sandanski 32 you'll find Bubbles (no relation to the Hungarian one!), where a service wash is very reasonably priced and you can even ask them to iron your clothes too. It's perfect if you want to dress up for a romantic lakeside dinner during your time in this historic town! In general hotels in Ohrid aren't too pricey for laundry however.
Brasov
As it's usually the second or later stop on a tour of Romania, Brasov makes a great place for a laundry pit stop. Just outside the old town (about a 5 minute walk) you'll find Beta Clean. You can watch your clothes get cleaner or just leave your laundry with the staff for a service wash. For an extra fee they'll deliver it to your hotel too, so you don't need to worry about getting back before closing time.
Or plan an apartment stay
There is of course one other way to solve your laundry woes: in the many cities where we offer apartment options you could choose a place with a washer and launder at your leisure. You don't need to stay in apartments the whole time, but the midpoint of the trip provides the ideal opportunity to get some washing done so you can pack lighter and be less weighed down with luggage as you move from city to city. Just ask your trip planner when we're building your itinerary and we'll see if we can find a suitable apartment option for you.
Planning a trip to Europe? We'd love to put together a Europe travel package just for you. Get in touch to find out more!

Charlie is head of marketing at JayWay Travel. A long-term Prague resident, his interests are cooking, eating out, cycling, skiing and of course, travel.