Korcula is Croatia's fifth-largest island, and second-most populous, yet also one of the greenest. Its shortest ferry crossing to the mainland is under half an hour, but it's not easily reached directly from abroad. Situated in southern Dalmatia, just off the end of the Peljesac Peninsula, Korcula's out of the way nature is a part of what makes it so special.
Jump to a section of this article
A green island, packed with vineyards
Wine is big on Korcula, in fact, there are three indigenous white grape varieties grown on Korcula that you should seek out. All the vineyards spread around Smokvica, Čara, and Lumbarda are responsible for producing high-quality white wines from Pošip, Grk, and Rukatac.
Marco Polo's Hometown and a Venetian Legacy
Although it's not entirely certain Korcula Town's claim to be the hometown of Marco Polo (whole studies have been written about this), you definitely can't avoid seeing the famous explorer's name around town. At the time of Polo's birth, Korcula (Curzola in Italian) was part of the Republic of Venice. There is another well-documented and less contentious connection between Marco Polo and Korcula. He was captured by the Genoese following a naval battle between Venetian and Genoese forces. It was during the subsequent stay in a Genoese prison that he wrote the book that made his name known over the centuries. Korcula spent several hundred years as one of the Venetian Republic's main arsenals and this rich heritage, and rivalry with Dubrovnik, formerly the Republic of Ragusa, has echoes to this day.
Where to Stay on Korcula Island?
Korcula Island has two major settlements, situated at opposite ends of the island. Korcula Town is a small historic and originally walled town. Vela Luka, which translates to 'Big Harbor' is a small fishing town and is considerably less beautiful. Our guests always stay in Korcula Town as it has an excellent selection of accommodation and fantastic restaurants, including the Michelin-starred LD Restaurant.
What is there to do on Korcula Island?
Korcula seems to have something for everyone, just pick your pleasure…
For wine-lovers
As already mentioned, Korcula is exceptionally rich in vineyards, so oenophiles will be in heaven, particularly if you're fond of interesting white wines. A winery tour by e-bike is a wonderful way to experience them. You're just a stone's throw from the Peljesac peninsula too, so a day trip or stop on the way in between Korcula and Dubrovnik to taste some of Croatia's finest reds, called Dingac, and made from Plavac Mali grapes, is a must.
For history buffs
To get a feel for the history of Korcula, we suggest a short walking tour with a local guide. You'll gain an understanding of the part Korcula played in the Venetian Republic as well as more recent events of the 20th century. One of the most famous local traditions is the Moreska Sword Dance. This engaging spectacle takes place in the open-air theatre on the walls of the old town, on Mondays and Thursdays in July and August, and Thursdays only mid-May through June and September through mid-October. If your visit coincides with a performance, we highly recommend it.
For the curious gastronome
Besides spending time in the adorable old town of Korcula, do make time in your itinerary for exploring some more of the interior to discover the true local spirit of the island. Korcula has rich gastronomic traditions and a cooking class in the countryside is the ideal way to get to know them better. Our one-day island tour covers a lot of ground and opens doors for you. You could also explore on your own, by bike, scooter or car.
For nature lovers
There's plenty of wonderful hiking on Korcula itself but you could also tick off another Croatian island with a day trip to Mljet, relatively close by. Much of Mljet is a National Park, and day-tripping there might be the best way to experience it, especially if you're picky about accommodations and want more than a couple of restaurants to choose from.
For beach bums
There are excellent beaches close to the town, including some rare-in-Croatia sandy beaches at Lumbarda. Hop on a water taxi to the small islands off Korcula for some seclusion. Venture just a few miles from town and you'll find yet more bays and pristine beaches. This recollection by Josipa, from our Dubrovnik team, of her time spent living on Korcula for two summers, might just inspire you to go:
Lumbarda has a special place in my sweetest memories. During college, I was lucky enough to work in Korcula for two summer seasons. The best treat after long daily shifts was the bike ride from Korcula to Lumbarda with my friends. As we would approach Lumbarda through vineyards on our way to the sandy beach I easily saw myself "trapped" for a lifetime in this beautiful paradise. We would settle down at the large sandy beach and play "Picigin" (a traditional Croatian ball game played on shallow water) late up to evening until the last drop of sweat. After a long time playing, we returned to our bikes and pedaled back to Korcula. And I don't know if I was just young, wearing the rose-tinted glasses or it was simply love at first sight, but Lumbarda has never left my mind.
Getting to Korcula
The closest airport to Korcula is Dubrovnik, and most people staying on Korcula usually start or finish their Croatian tour there. From Dubrovnik, you can take a catamaran (high-speed ferry) to Korcula during the summer season, or turn the journey into an experience by having a private driver take you along the length of Peljesac peninsula, with stops for oysters in Ston and a Dingac winery visit. A 30-minute car ferry takes you across from Orebic on the Peljesac peninsula to Korcula. In the summer a catamaran service also runs to Hvar and Split. Outside the summer season, the only long-distance ferry connection from Korcula to the mainland is the year-round car ferry between Vela Luka and Split.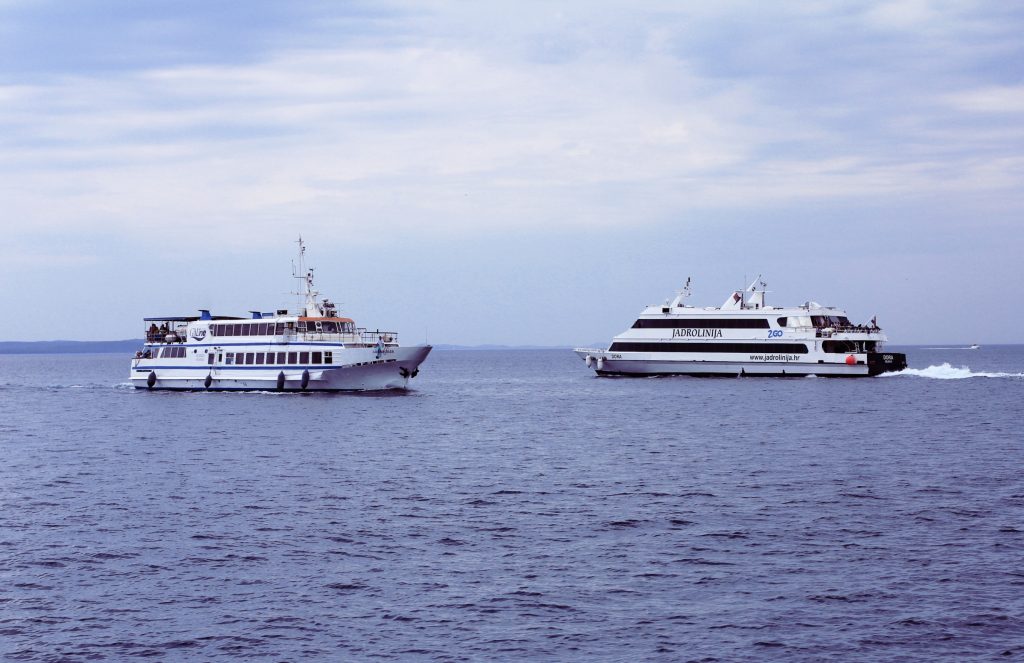 When to visit Korcula
Compared to Brac and particularly Hvar, Korcula is somehow less vibrant outside of the summer season and some might find it a bit boring if visiting outside of summer. On the other hand, if you prefer a slower pace, this can be ideal.
How to get around Korcula
If you want to cover big distances on Korcula, a car is a better option than a scooter. If your aim is just to see a little of the surroundings of the town, then a bike, e-bike, or scooter is fine. To see more of the island, meet locals and enjoy some tastings, we can arrange an island tour with a driver, so you're able to enjoy the delicious wines without a worry.
Who is Korcula perfect for?
Korcula can be summed up as an island of history and nature, great wine, and food. If those sound like your kind of thing, then Korcula will be perfect for you. You might only have heard of Hvar before, and sure it's a little easier to get to, but if you're only visiting one Croatian island, Korcula deserves serious consideration.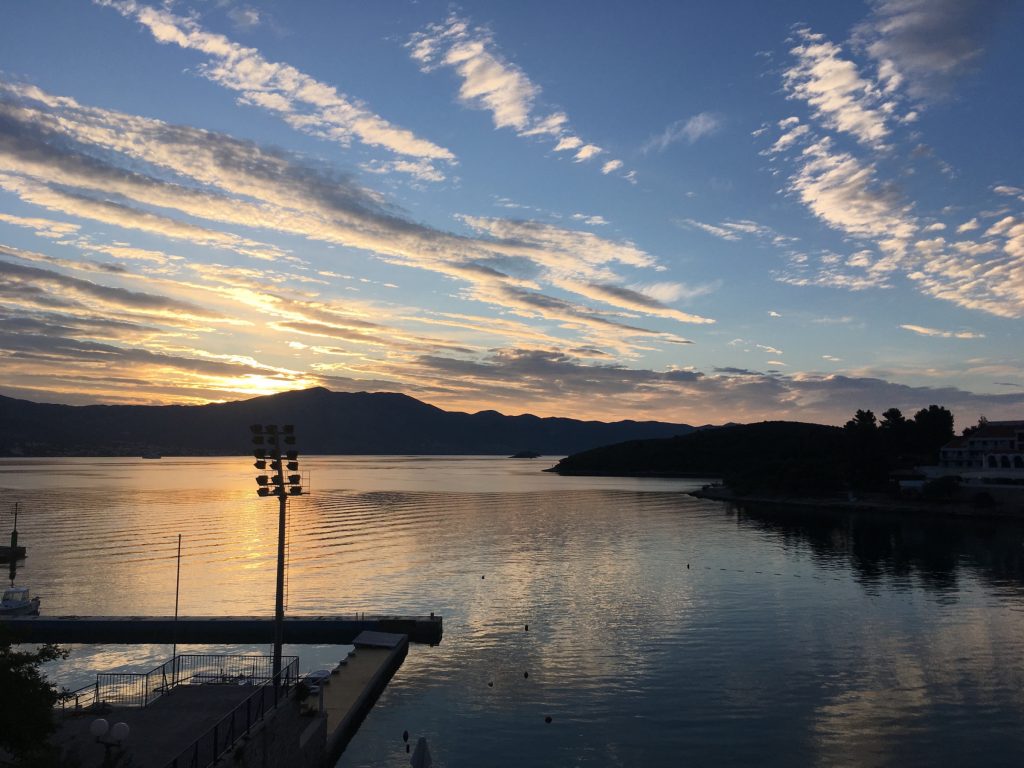 We'll leave you with these thoughts on Korcula from Antonija, our Split-based city host:
Every time the boat approaches Korčula port, I lean on the railing admiring the beautiful fortified old town of Korčula and its surroundings. Every time I am there, I enjoy walking through its historic alleys and along its impressive walls by the sea. Besides getting lost into the long history of vivid Korčula town, I also very much appreciate the many pristine beaches that could be found along the island as well as the lush and hilly inland of Korčula island which hides its peaceful old villages, olive groves, and vineyards with the story of winemaking dating back to the old Greeks.
How do you pronounce Korčula?
The accent over the c, a caron, means it's pronounced like the ch in 'change', so Korcula is pronounced Kor-chula.

Antonija has a long background in the tourism industry, previously working for a tour company in her hometown of Omiš, but her whole family is involved in tourism, so you could say it's hereditary. Her time spent living in the UK has contributed to her excellent command of English and her passion for travel also leads to an excellent understanding of the needs of our guests. Having previously studied for six years in Zagreb, Antonija is now based in Split, not far from her hometown. As a city host for both Trogir and Split, she is responsible for making detailed arrangements for guests' trips as well as meeting them when they arrive and supporting them during their travels.