This guide to the best beaches in Rovinj is here to prepare you for a unique summer escape in Croatia.
Rovinj is one of the most picturesque towns in Croatia. However, thanks to its spectacular coastline, Rovinj boasts some of the best beaches in Croatia, too. From long bays to tiny coves, Rovinj features beaches of all types. Here's a list of the best beaches in Rovinj, curated by our team of local experts in Croatia.
The Best Beaches in Rovinj
Mulini Beach
Located near the city center and right next to a 5-star hotel, Mulini Beach can be reached on foot via the seafront promenade, past the marina and a wonderful forest park.
One of the best beaches in Rovinj, it's covered in pebbles but it is also partially concreted. The latter is the part at which hotels place their deck chairs and umbrellas- which you can rent. There's no entry fee to Mulini Beach.
When you get there, you'll be taken aback by the turquoise sea colors, while the sea is perfect for swimming and snorkeling. From this beach, you will enjoy beautiful views of Sv. Katarina and Banjole islands. Near the beach, you can find a cocktail bar and an a-la-carte restaurant.
Lone Bay
Over the years, Lone Bay has become the most popular beach in Rovinj. It is located near many hotels, such as Park, Eden, Lone, and Monte Mulini. Moreover, the yacht marina is within easy walking distance.
The beaches in Lone Bay are ideal for children and seniors who can enjoy swimming in the calm waters of the bay, playing, and sunbathing. There are many sports and tourist facilities nearby, such as boats and surfboard rentals, jet skis as well as several snack bars.
As a special touch, Lone Bay offers gorgeous views of the Old Town and the island of St. Katarina.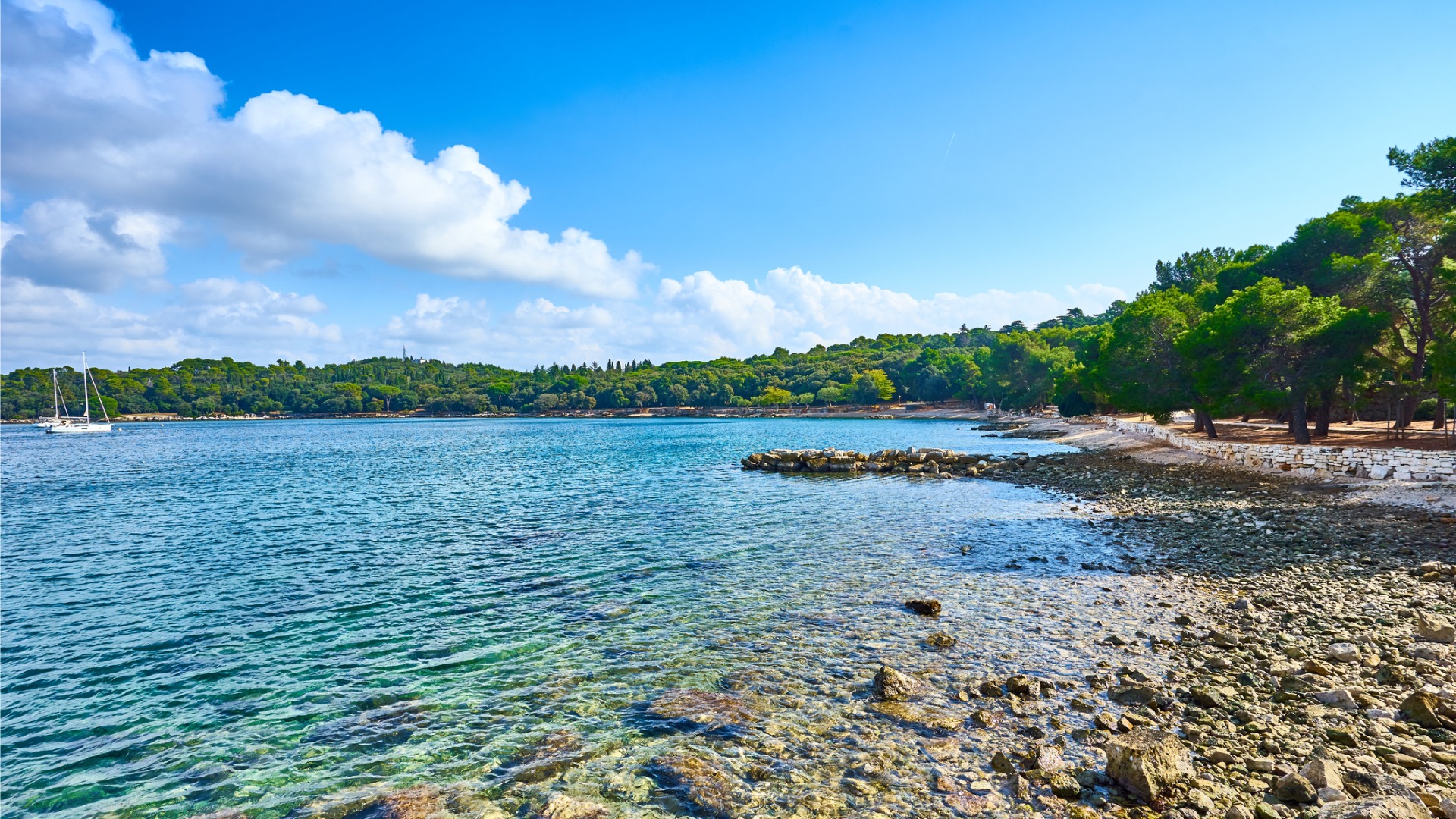 Cuvi Bay
Cuvi Bay is less than two miles from the center of Rovinj. The bay stretches for half a mile along the coast. In this coastal part, the beaches are very well-attended due to the gravel and pebbles and the easy access to the sea. This beach in particular features very shallow waters, which makes it perfect for kids and older people. 
Another advantage of Cuvi Bay is the amazing Cuve Beach Bar, which offers great cocktails. If driving, you can park your car close to Cuvi Bay and walk to the beach. Alternatively, you can cycle to the beach. Starting from the coast of Lone Bay, close to Hotel Eden, the entire coast, all the way to the very center of Rovinj, is connected with paths for walkers and bicycle riders.
Are you planning a trip to Croatia and want to include the best beaches in Rovinj? We'd love to put together a customized Croatia itinerary just for you. Get in touch to find out more!

Ana has managed the Adriatic destinations offered by JayWay Travel since 2007. Her passion for the region's culture and tradition is apparent in her participation as member of a nationally recognized acapella group.