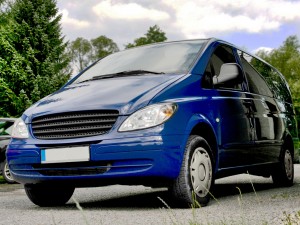 Across the various destinations we serve, we provide a combination of private day trips, city tours and excursions and group/scheduled excursions too. If you're unsure of which way to go, we've prepared this article to compare the advantages and disadvantages of each.
Jump to a section of this article
Experience
There's little doubt you'll have a richer experience with a private tour. You get the guide to yourself and can ask whatever questions you want, with no fear of looking silly or feeling like you're hogging the guide to the detriment of the rest of the group. That's not to say a group tour necessarily provides a bad experience – you might make new friends with some fellow travelers, food tours are particularly good for this, such as the Cichetti of Venice Tour we offer, or you may benefit from some insightful questions asked by someone else.
Winner: Private
Cost
The assumption would be that private tours are more expensive than group tours, with a premium being paid for having the guide to yourselves, and if transport is required, a smaller vehicle is used, which comes with a higher per person cost. In many cases, you'd be right, for couples it can be more expensive, but in larger groups a private excursion can work out cheaper. Take for example a day trip to the stunning Plitvice Lakes National Park from Trogir, in Croatia. The group tour has a flat rate of €75 / approx $100 per person. A group of 8 people taking the private day trip version would get a minibus to themselves and save money too, with a per person cost of €59 / approx $80 per person.
Winner: A tie on this one – group tours are invariably cheaper but larger parties (usually 4+) can make savings with private trips
Time
For day trips that involve a lot of driving you'll save travel time as smaller vehicles can travel faster and won't have as frequent time-consuming legally-mandated rest stops. The door-to-door nature of a private tour also saves you time too, especially useful if you can enjoy an extra half hour in bed!
Winner: Private
Convenience
Group tours usually require you to get to a meeting point in order to join the tour. Private tours mean you are met or picked up at your accommodation or some other location of your choosing. You might even save money if you'd have needed to pay for transport to the meeting point.
Winner: Private
Scheduling
Private tours can usually be scheduled at a time that suits you. With group tours you don't have that luxury. One thing to bear in mind though is that it's definitely best to book a private tour in advance, to ensure availability of a guide. Fitting an extra couple of people on a group tour is usually possible. If all the guides are spoken for, you might be in the unfortunate position of having to take the tour at a time that wouldn't be your first choice.
Winner: Another tie – private tours are intrinsically more flexible but you may need to book ahead.
Detours and side-trips
On a bus with 25 other people you can hardly ask the driver to take a detour to a village you really want to see. With private tours you often will have the freedom, for a small extra payment, of adding some detours and additional sightseeing opportunities to your day and really make the most of your time in Europe. Our private day trips from Prague for example, offer a good choice of optional extra stops, tailored to your interests.
Winner: Private
The Verdict
With 5 points out of a possible 6 for Private tours, we have a clear winner. Depending on the size of your group it can even be cheaper and the enhanced experience can well be worth paying extra for anyway. In cases where we have both private and group versions of tours available, you'll need to weigh up the various benefits and come to a decision based on your priorities. To help you easily identify and choose between group and private excursions we've added a checkbox filter to the Excursions lists on our site, and an icon to indicate whether an entry is a group or private excursion, as shown below.

Planning a trip to Europe? We'd love to put together a Europe travel package just for you. Get in touch to find out more!

A native of New York, Jay has lived, studied and worked in Europe, traveling extensively throughout the region. His broad experiences range from budget to first class allowing him to understand and appreciate travel needs of clients.