Greece is home to 6,000 islands – 277 of which are inhabited, visiting all of them will certainly require a lifetime. The islands are divided into groups, and you will often hear mentions of the Cyclades, the Ioanian and the Dodecanese, among others. Each island group is known for its unique characteristics, architecture and cuisine. Deciding on which Greek islands to visit can be a challenge, as all of Greece is undeniably rewarding. However, we promise you that whichever Greek island you chose to visit first, your trip to Greece will only be one of the many leisurely journeys to this beautiful country. Discover our top reasons on why you should visit each of these islands in our travel guide to Greece.
Jump to a section of this article
Best Greek Island for Romantic Holidays: Santorini
If romance is on your mind then look no further than Santorini (in the Cyclades Islands). The crescent-shaped island which was formed as a result of a massive volcano eruption around 1600 B.C. has infatuated travellers from all corners of the world with its one-of-a-kind beauty.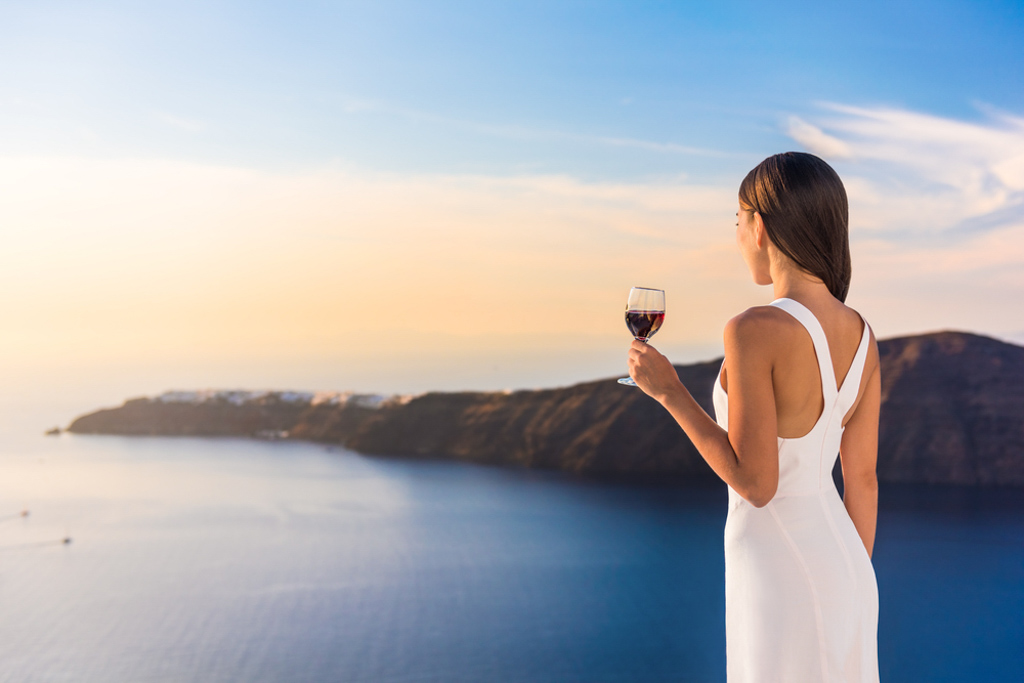 Once you set foot on Santorini you will be left spellbound by its sheer rock formations soaring above the Aegean Sea, dotted with picture perfect white houses and blue-domed churches.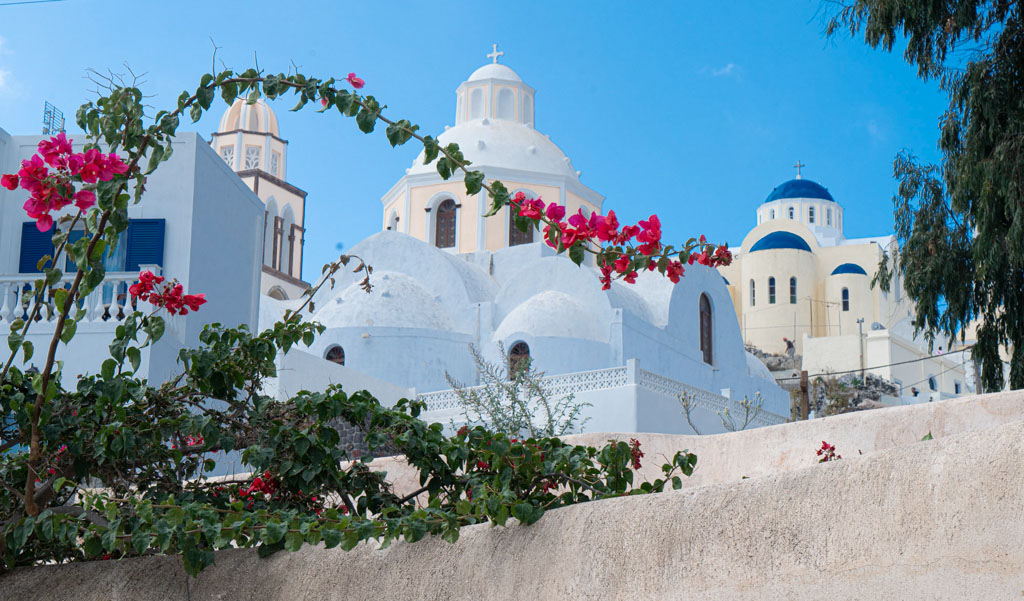 But that's not all. The miraculously beautiful village of Oia is especially compelling at sunset. As the shimmering sun dips slowly below the horizon — the world stops for a moment, and you will witness hundreds of enthused spectators burst into a delightful applause.
Santorini is equally charming at sea-level, as such to make the most of your day – a catamaran cruise will whisk you away past the stunning colourful beaches (Red, White, Black) as you soak in the rugged natural beauty of this volcanic landscape.
For those who wish to escape the crowds, Santorini has its share of lesser known romantic spots, traditional villages and scenic trails which are bound to let you spend quality time with your significant other.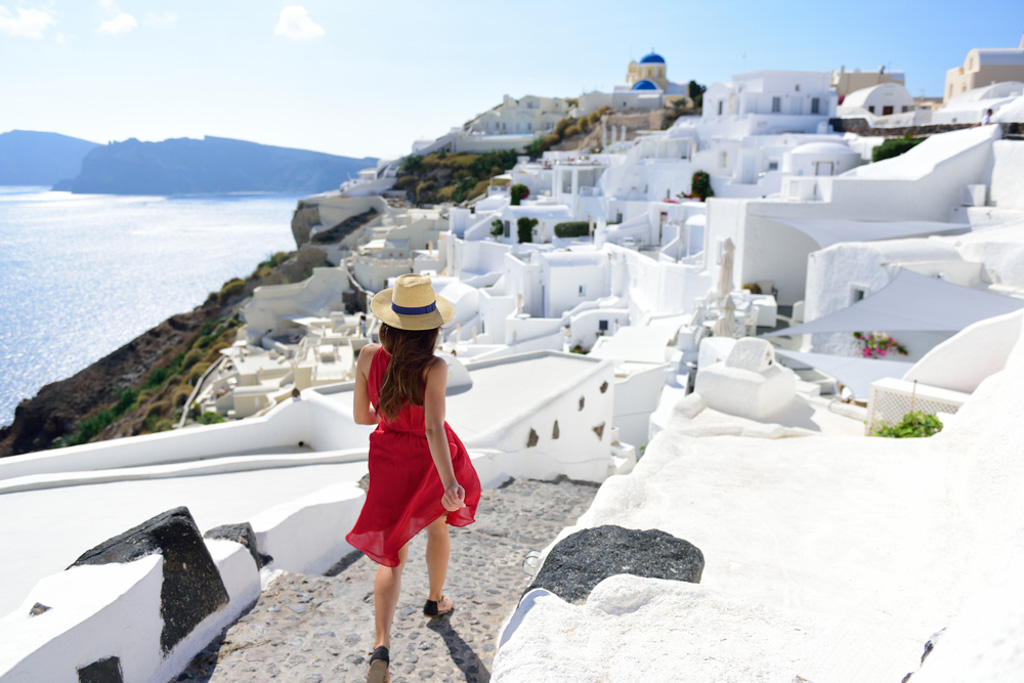 Santorini has gained quite a reputation for gorgeous hotels with breathtaking infinity pools, – and all that you hear is true. You will be spoilt for choice when it comes to selecting the finest address for your romantic escape.
Wining and dining is equally exciting on this famous Greek island –– from sipping chilled Assyrtiko, which is Santorinini's finest grape variety known for its unique cultivation methods in volcanic soil, to waterfront dining at the quaint seaside family-run tavernas that stretch along Ammoudi Bay. A quintessential romantic experience awaits you in Santorini.
Best Greek Island for Lifestyle and Nightlife: Mykonos
Mykonos is a name you will hear often. This glamorous Greek island gained celebrity status in the 1960s when famous Greek shipping tycoon Aristotle Onassis vacationed here on his luxury yacht with the Greek-American soprano Maria Callas, followed by several appearances with his wife Jackie Kennedy Onassis. Soon afterwards the international tabloids picked up this jet-setters paradise and Mykonos became the playground for the rich and famous.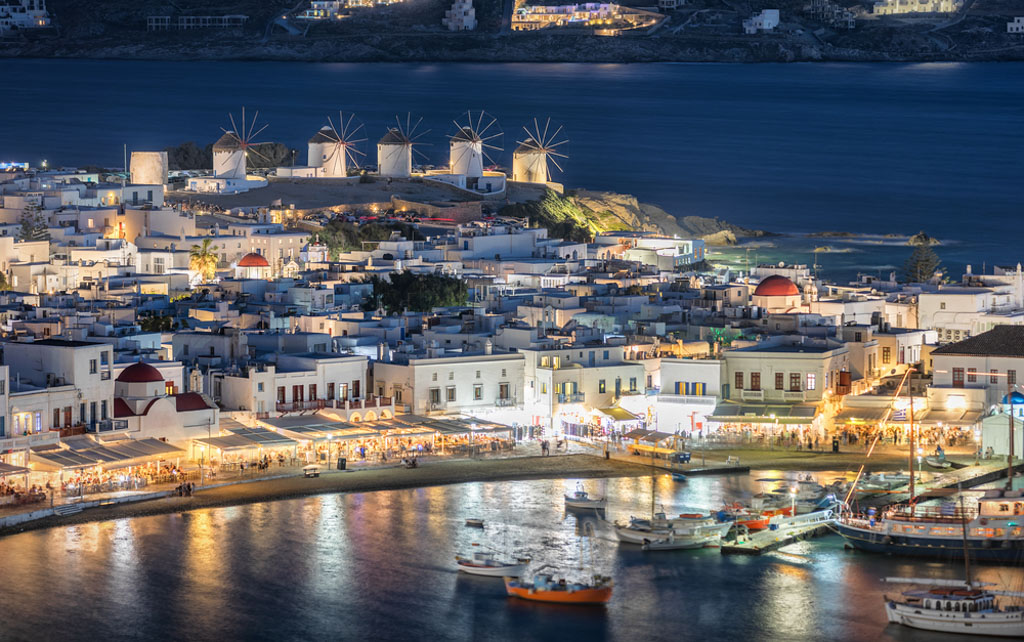 Then came the nightlife status and Mykonos became the Manhattan of the Mediterranean – Hollywood celebrities, models, fashion designers and gay icons made their appearance in its trendy bars and nightclubs. Mykonos became the place to be and to be seen, as well as a mecca for the gay community. Life on Mykonos is an eternal party, where everything starts after midnight and stretches until the wee hours.
Modern day celebrities have maintained the popularity of Mykonos, however besides the nightlife that Mykonos was always known for, the island has also developed into a high-level of service destination, catering to the most affluent travelers. Travelers come here with private jets and helicopters, host lavish yacht and villa parties and promote the bon vivant lifestyle on their social media accounts.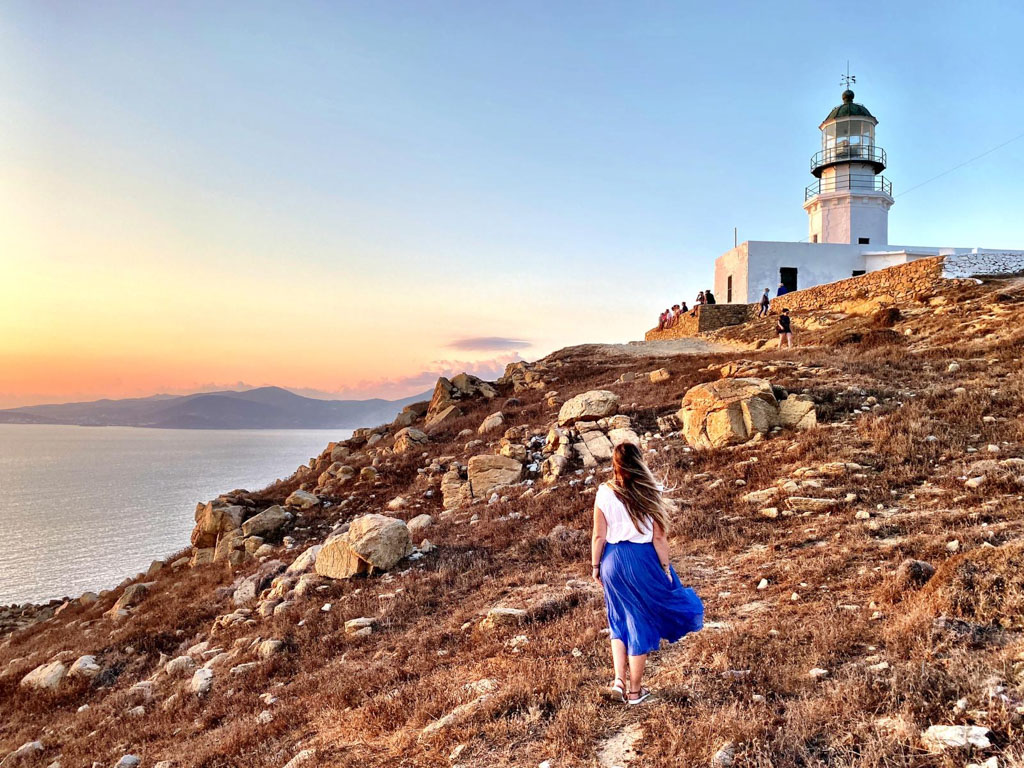 The dining scene on Mykonos has reached another level as the world's most famous food and beverage outlets have opened their signature restaurants set inside the cobblestone streets of Mykonos Town as well as beachfront locations (Nust-Et (Salt Bae), Coya, BeefBar).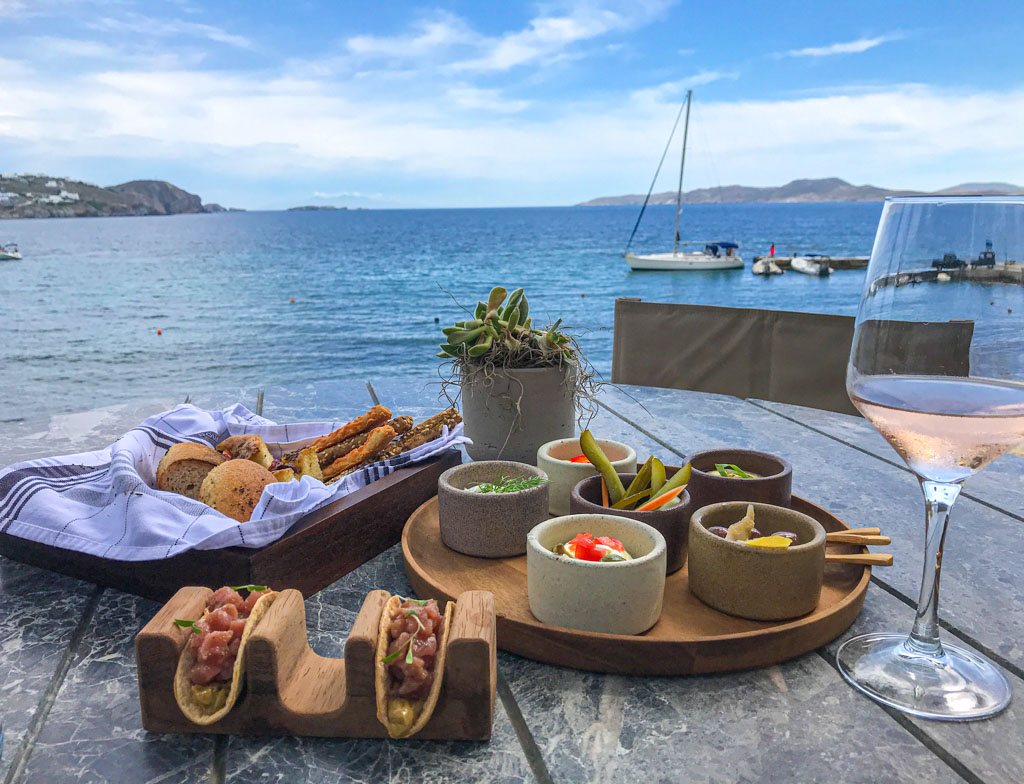 When it comes to shopping Mykonos will not disappoint. Mykonos town offers a generous selection of local crafts stores, designer boutiques and art spaces. At the Nammos Village you can find some of your favorite designer brands (Louis Vuitton, Gucci, Dior, Christian Louboutin, etc).
Apart from the glamorous lifestyle and the best beach bars, Mykonos has a more secluded side as there are plenty of almost deserted beaches that can be only reached by a boat. The island also caters to history buffs as one of the world's most important archaeological sites, the sacred island of Delos, the birthplace of god Apollo is located just a short boat ride from the port of Mykonos.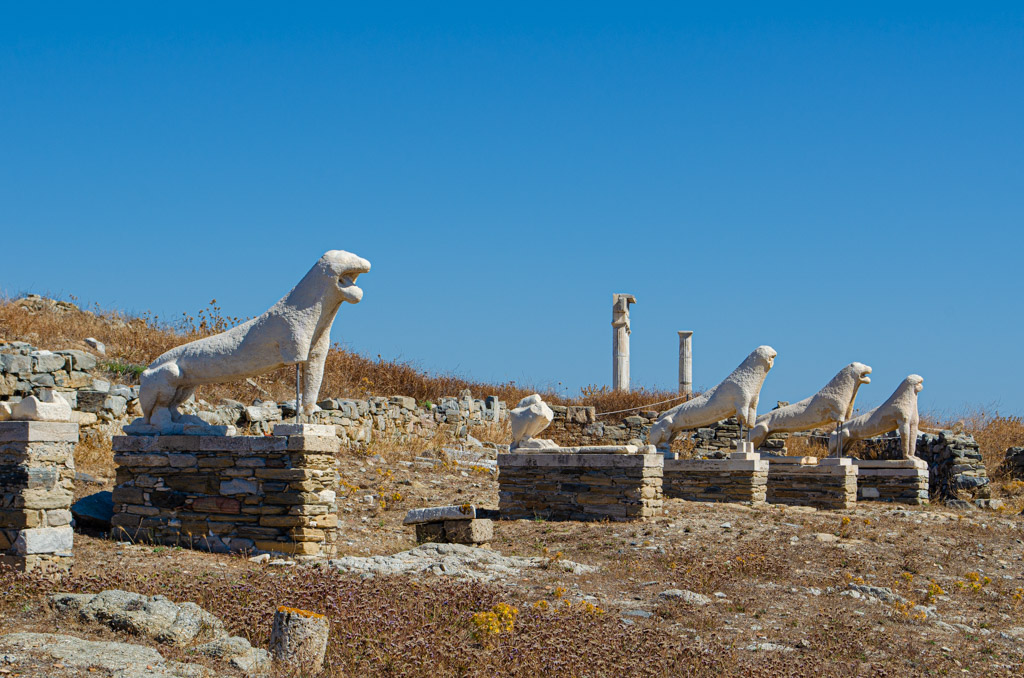 Mykonos does really have it all, and whatever you shall ask you shall receive, for the right price of course!
Best Greek Island for Family Holidays: Naxos
The unpretentious island of Naxos, the capital of the Cyclades has quickly gained the status of one of the most family-friendly holiday destinations in Greece. The island's relaxed vibe, safe environment and a long coastline of sandy beaches along its west coast – make it the perfect getaway for an authentic Greek island escape.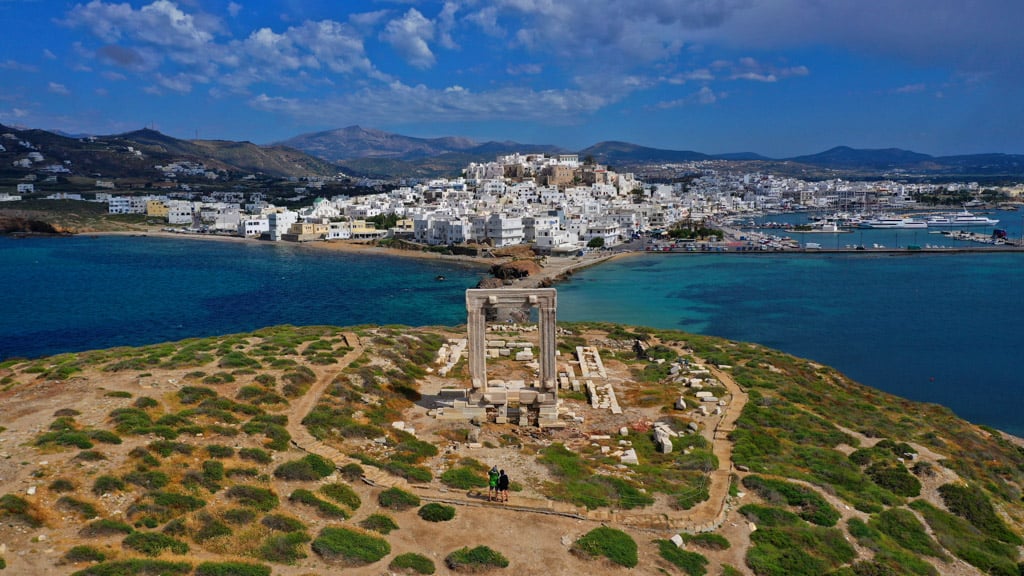 The main highlight of Naxos Town (Chora) is the well preserved Venetian Castle with cozy restaurants, bars and several boutique shops. At the entrance to the harbor you will be greeted by the imposing Portara – a massive marble doorway that stands on a small rocky island, which is part of the unfinished temple built in honor of god Apollo in 530 B.C. The most visited place at sunset, the Portara is known for its remarkable energy.
Anyone who comes to Naxos instantly falls in love with the warmth and hospitality of the locals, and it's that one Greek island that they promise to visit again. Over the past couple of years, Naxos has also gained popularity as a wedding destination with more and more international couples opting to exchange their vows in an intimate setting with their closest friends and relatives.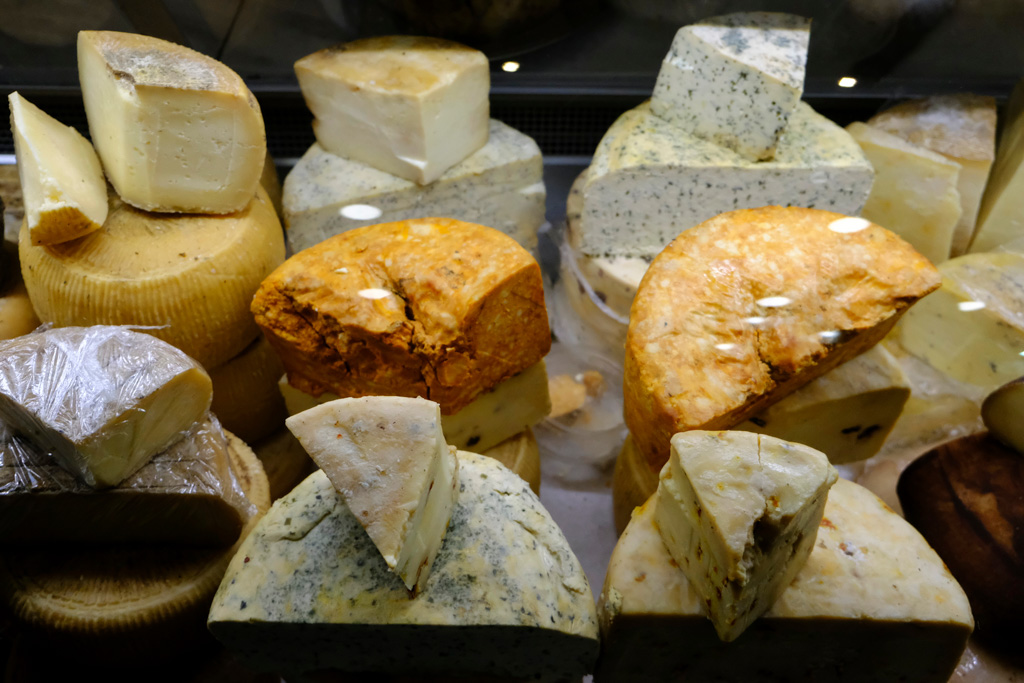 Naxos offers more than just the charming Chora, in fact its villages (there are 46 villages on Naxos) tend to leave a lasting impression on those who make their way through the mild-slopes lined with olive trees, occasionally passing a flock of sheep and goats. Naxos is famous for its dairy products, and for the turophiles (tyros "cheese" + philos "loving"). You will surely be impressed by the fine selection of Naxian cheeses. The Naxian graviera which has been granted the PDO (Protected Designation of Origin) status is definitely one to try.
Once you arrive at the village of Chalki (Halki), you will be greeted by neoclassical buildings and blooming bougainvillea as you stroll along the stone pathways. One of the highlights here is the small traditional distillery that produces the local liquor Kitron, which comes in three different colors. Further up on the slopes of Mount Fanari lies the village of Apiranthos, characterized by its imposing towers and marble pathways. The locals here have their own unique dialect which is linked to Cretan origin. Apiranthos has 5 museums ranging from folklore exhibits, to visual arts and natural history.
For the adventurous, we invite you to discover some of these villages on foot, hiking with a local enthusiast along the ancient marble paths. Since antiquity Naxos has been known for its fine quality marble and you can spot several ancient marble quarries which were used and exported for some of the greatest sculptures. One such example can be found at the Archaeological Museum of Delphi.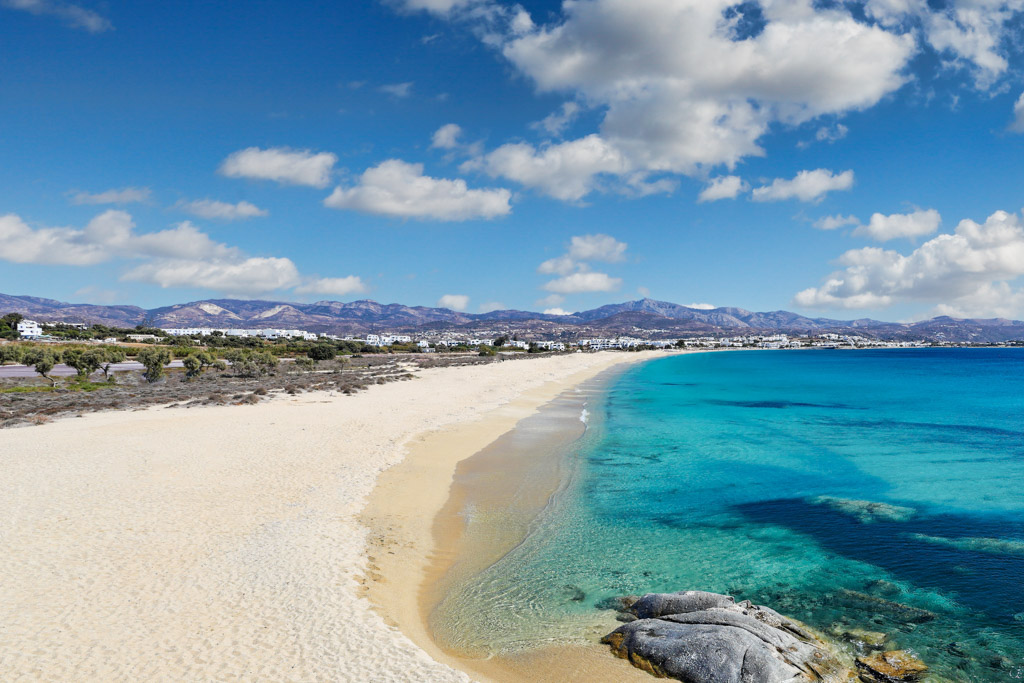 If you just want to spend the day relaxing on the beach, Agios Georgios is located a short walk from the main town. Here you can listen to the sound of the waves and enjoy lunch in one of the taverna's serving fresh seafood specialties. Simple island life is what Naxos is all about.
Best Greek Island for Watersports, Hiking and Nightlife Combined: Paros
Paros is often compared to the nearby Mykonos when it comes to nightlife and entertainment, but with a more affordable price tag. Due to its Meltemi winds which are particularly strong on this island (during July and August) Paros is a paradise for those who seek ideal conditions for kiteboarding and windsurfing. Whether you are a beginner or a pro, there are several professional schools that offer guests the opportunity to master an array of water sports in no time.
As you would have already guessed by now, Paros is ideal for those seeking to spend time in the water. And what better way to explore the Aegean than by boat?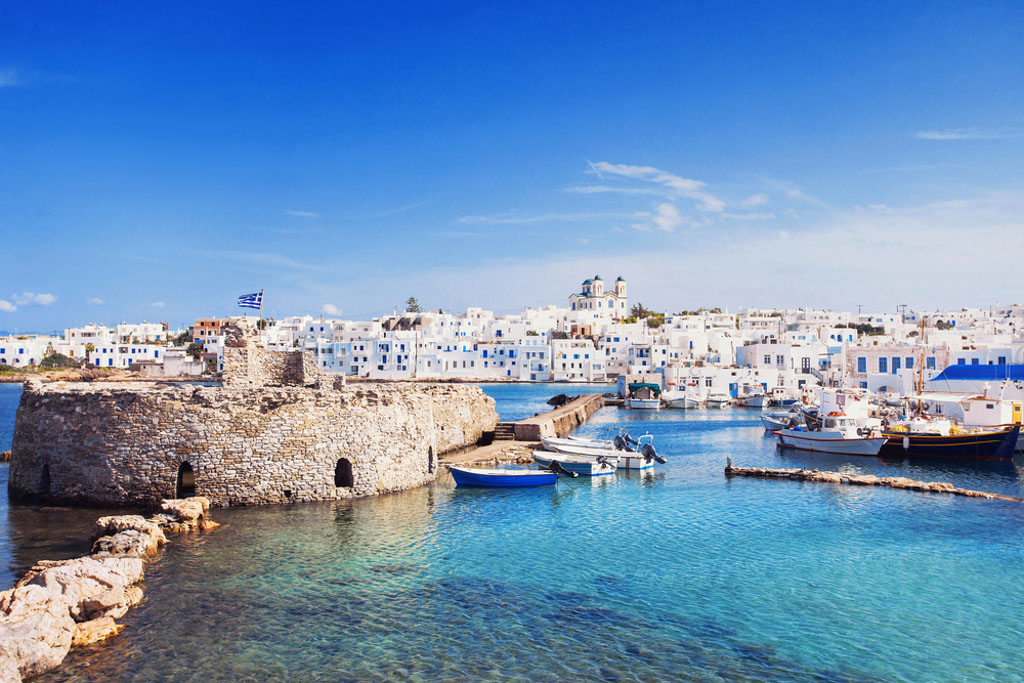 A full day sailing trip will allow you to discover some of the secluded beaches or better still, for those who wish to enjoy some alone time can rent a RIB boat with a skipper that will whisk you away across to the nearby island of Antiparos (where Tom Hanks purchased a house and holidays every summer) and end the day watching the sun set in the quaint seaside tavern overlooking Despotiko (a small uninhabited island which is the Sanctuary of Apollo, just off the island of Antiparos). Cruising around Despotiko is one of the most rewarding experiences, its turquoise waters and pristine surroundings make it one of the top destinations for yachting. And if you are lucky, you will spot dolphins swimming along.
The jewel of Paros is the picturesque village of Naoussa, which represents the true essence of Greek island life. The small charming harbor is lined with traditional fishing boats, along which you will find several taverns serving fresh catch of the day paired with the local ouzo (an alcoholic drink infused with anise). As you stroll along the harbor look out for the hanging octopus, which is left to dry in the scorching sun.
Once the sun begins to set the music picks up and you will be invited to dance and sing along with locals. If you come here during Easter, or during the 15th of August (a religious celebration marking the Dormition of Virgin Mary) a series of celebrations take place across the island. This is a spectacular time to experience Greek tradition.
Paros is also attractive for hiking and cycling enthusiasts, the island has a hiking trail network covering approximately 35 kilometers. There is a trail that passes through the Byzantine and post-Byzantine road network of the island, connecting the capital (Parikia) to the mountain villages as well as the villages of southeast Paros. Along the paths you will also come across the ancient quarries from where the renowned Parian marble known as the Lychnitis was extracted.
In antiquity and during the Roman era it was used to create some of the best sculptures and works of art. Adrenaline pumped activities, rugged landscapes and local traditions are some of the highlights that you will experience here on Paros.
Best Greek Island for Aristocrats: Corfu
If you are looking for an island that combines old world charm, stunning architecture, character, history and beautiful nature then a visit to Corfu is a must. This jewel in the Ionian Sea, tops the list of the safest destinations in Europe.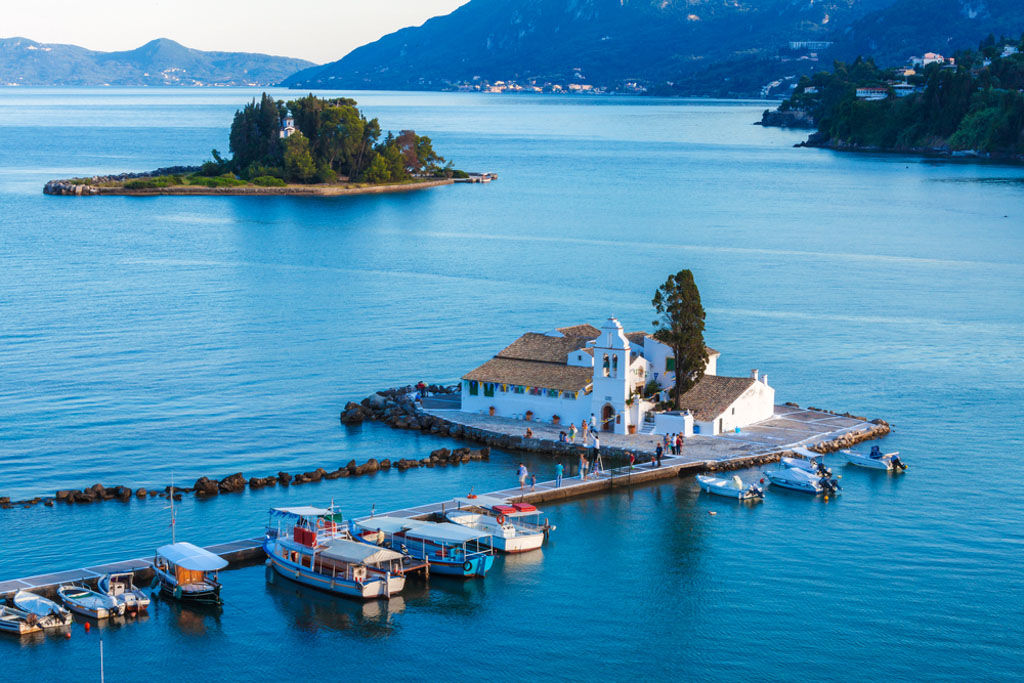 The storied old town adorned with grand neoclassical, and Art Nouveau architecture, timeless squares and two imposing fortresses (Old Fortress and New Fortress) that were erected to protect the city from unwanted intruders, is well positioned on the UNESCO World Heritage List.
The island of Corfu boasts a few grand palaces such as the Achilleion Palace that was constructed by Empress Elizabeth (Sisi) of Austria in 1892, with its perfectly manicured gardens and a lavish collection of fine marble statues.
Corfu's countryside is equally inviting, with gently rolling hills of cypress and olive trees which cover the most part of the island. The whole landscape looks like a verdant canvas, stretching as far as the eye can see. It is here that the celebrated naturalist and author of the My Family and Other Animals, Gerald Durrell was inspired to share his vivid memories of growing up in Corfu. In the pages of his book he paints the distinct sound of the cicadas which has stayed with him throughout his adult life.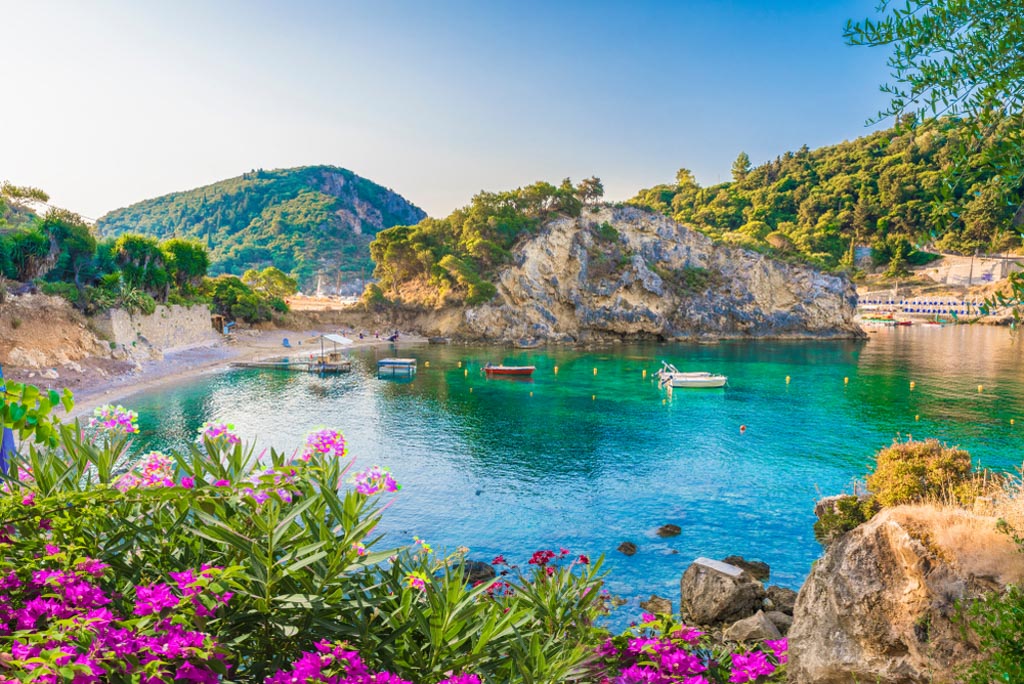 The village of Palaiokastritsa located in the north west of Corfu, is said to be the mythical island of the Phaeacians which is described in Homer's Odyssey as the place where Oddysseus was washed ashore after being almost destroyed by the storm and met Nausicaa for the first time. Among the highlights in the area is the Palaiokastritsa monastery which was built in 1225. Surrounded by idyllic beaches, underwater caves and dazzling turquoise waters, Corfu is a paradise waiting to be discovered.
Best Greek Island for Food and History: Crete
Crete is undeniably breathtaking and one of the most scenic islands in Greece. Its rugged landscape, shimmering coastline and heartfelt hospitality are just a few of the reasons why you must visit Crete.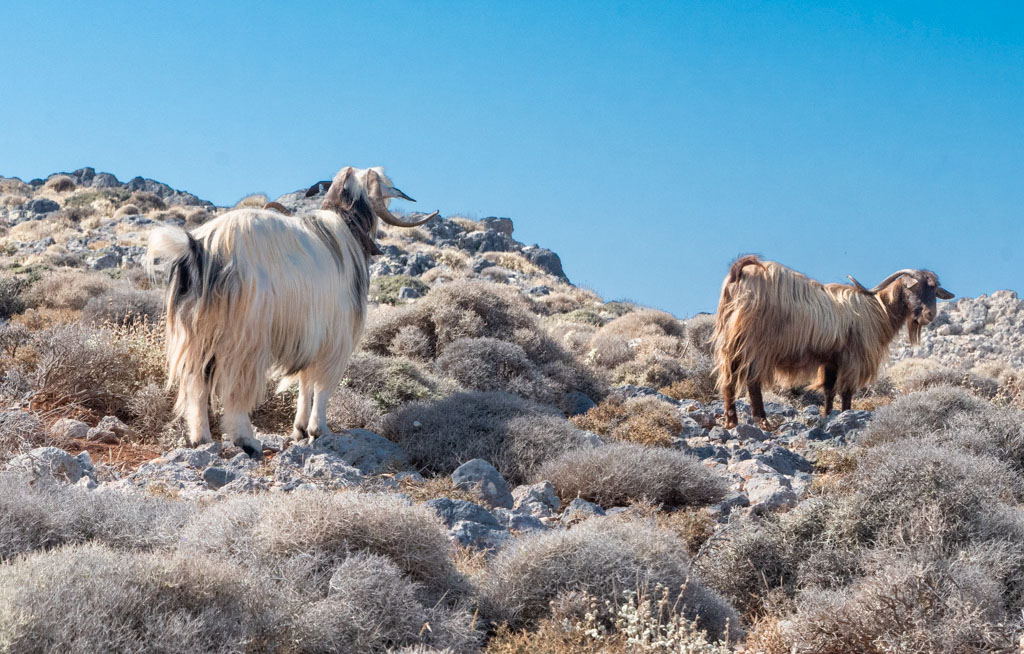 Crete is steeped in centuries of history dating all the way back to as early as the Neolithic times. It is also home to the illustrious Minoans, one of the most advanced European civilizations which flourished from 3000 B.C. The advanced seafarers who built lavish palaces (there are four Minoan Palaces in Crete: Knossos, Phaestos, Malia and Zakros), advanced in pottery and goldsmithing and left a lasting legacy on world's history.
Till this day many myths and legends are associated with Crete, stories of conquests and defeats which lasted all the way to WWII. Crete's strategic geographical location made it enticing for foreign invaders. But the one element that defines a true Cretan is their feisty character, their passionate and rough nature, which almost resembles the rugged Cretan landscape. However despite their roughness on the outside, they are some of the kindest and most hospitable people you will ever meet.
Crete has definitely been blessed by the gods with a microclimate and fertile soil that is ideal for agriculture which makes Crete a paradise for growing tomatoes, figs, cucumbers, eggplants, waterplans, avocados and other fruits and vegetables. Anything that is produced in Crete is spectacular and a gift from the gods. Crete is famous for its olive oil, wine and cheese production. One of the oldest olive trees in the world is located in the village of Ano Vouves (Chania) in Crete.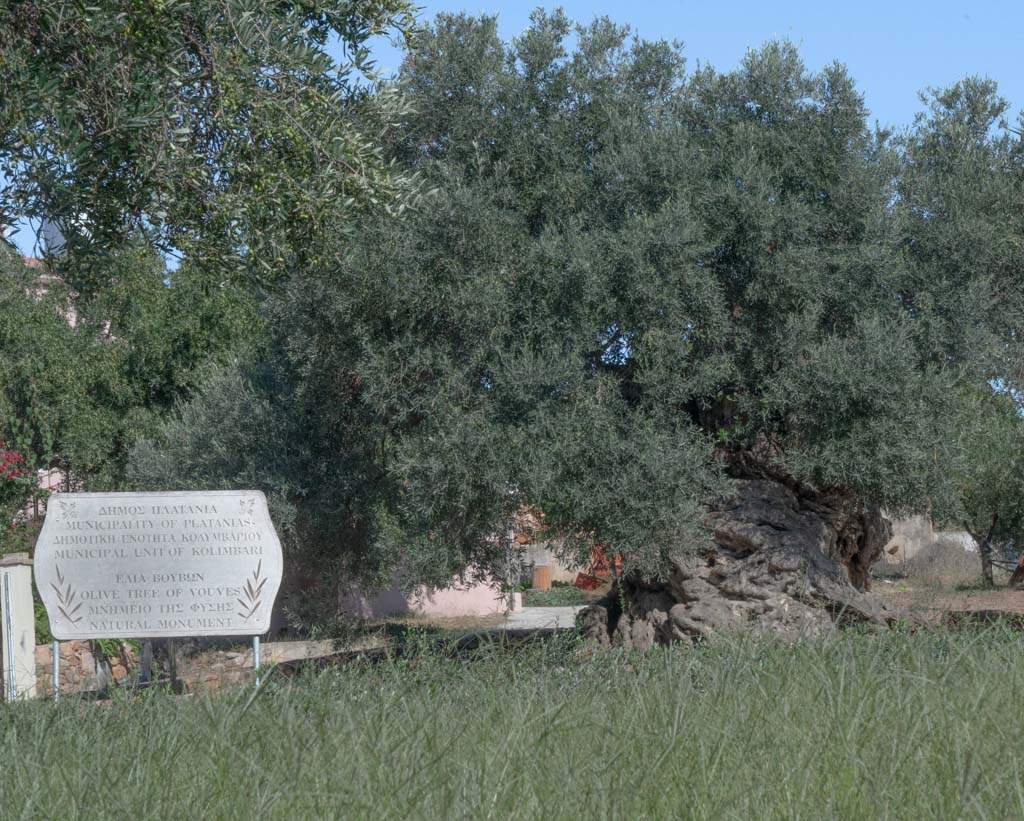 Crete is a heaven for foodies and it is almost impossible to have a bad meal anywhere you go in Crete. The island is also known for its precious herbs and mountain teas, many of which are used to prepare the exquisite Cretan dishes. Get ready to dine like the Gods and drink to good health in honor of Dionysus. A popular drink in Crete is raki (made from grapes), and it is simply rude to refuse to drink it up when offered to you by the locals.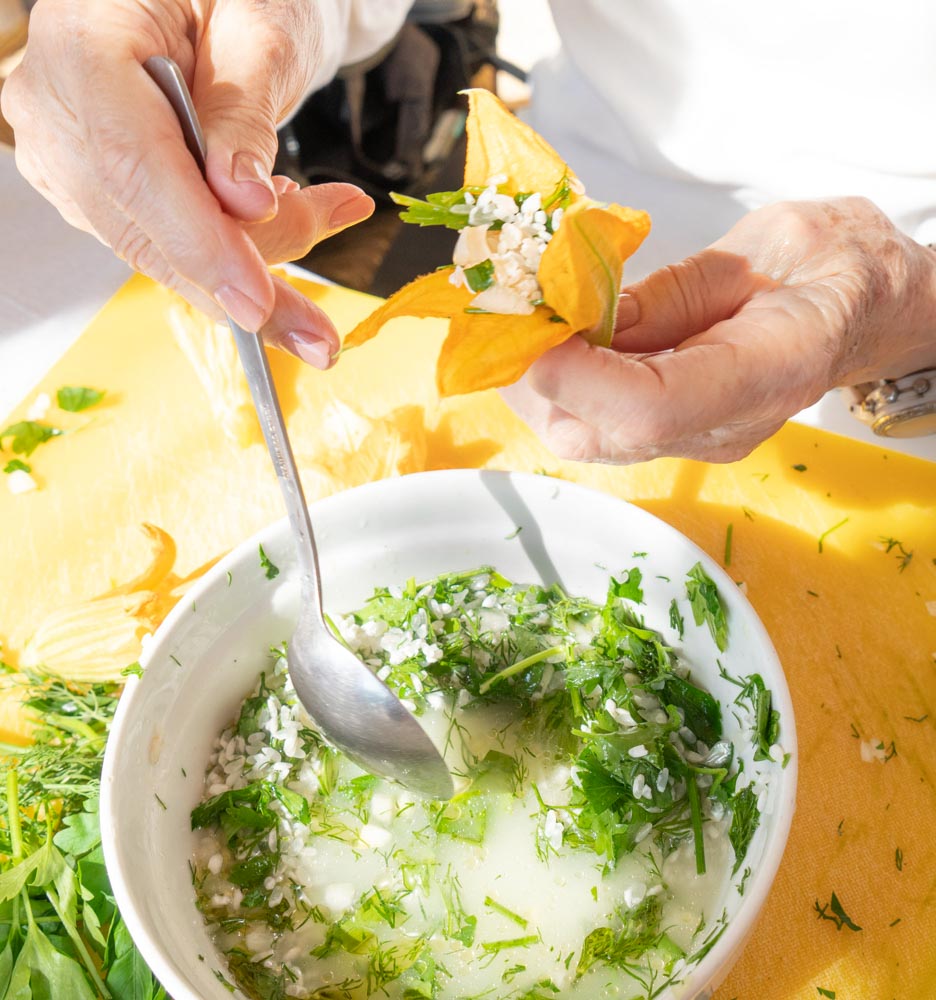 The Cretans are loyal to their raki drinking tradition, and visitors too shall respect this custom. A traditional distillation event known as kazania takes place in almost every village (October-November), where friends and neighbors gather during the distillation process throughout the day. This involves dancing, singing, eating and drinking raki, of course!
Crete is divided into four regional units, Chania is known for its stunning Venetian harbor and picturesque alleyways, adorned with blooming bougainvillea and fragrant jasmine trees. On this part of the island to the West you will come across some of the most spectacular beaches like the postcard perfect Balos Lagoon.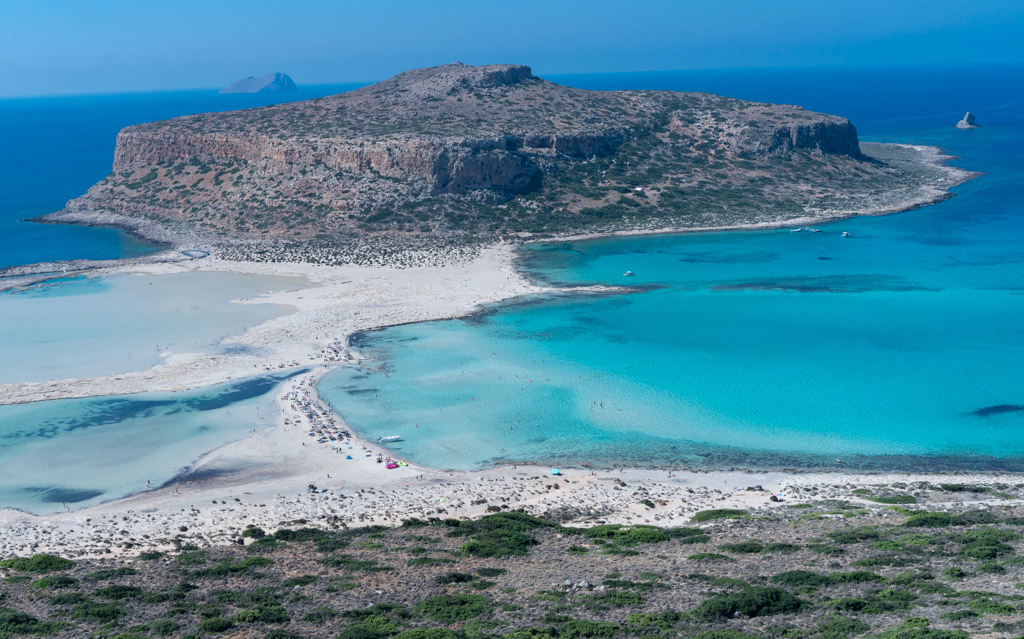 Rethymnon is blessed with an equally charming Venetian harbor with an Egyptian Lighthouse, and exudes an old-world charm. The prefecture of Rethymnon and its wonderful mountainous villages are also home to some of the greatest men born on the island. The world famous artist, Dominikos Theotokopoulos (1541–1614), known as El Greco ('The Greek') was born in Fodele which now houses a museum in his honor.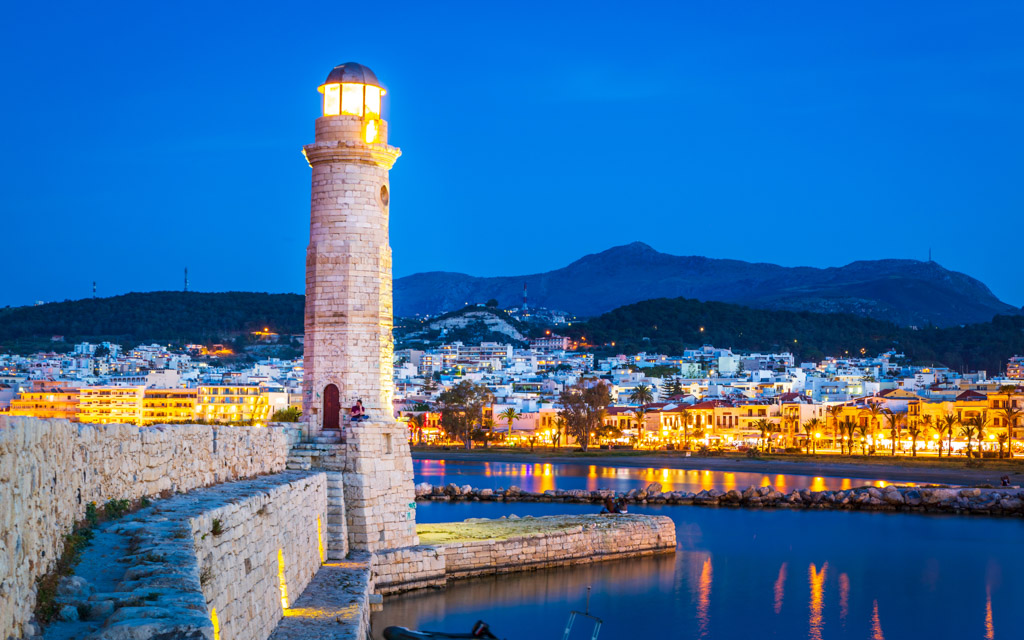 The capital of Crete, Heraklion is the perfect base to visit the famous Knossos Palace, the home of the half-bull, half-man Minotaur. The largest of all the Minoan Palaces, Knossos Palace is regarded as one the most important archaeological sites in the world.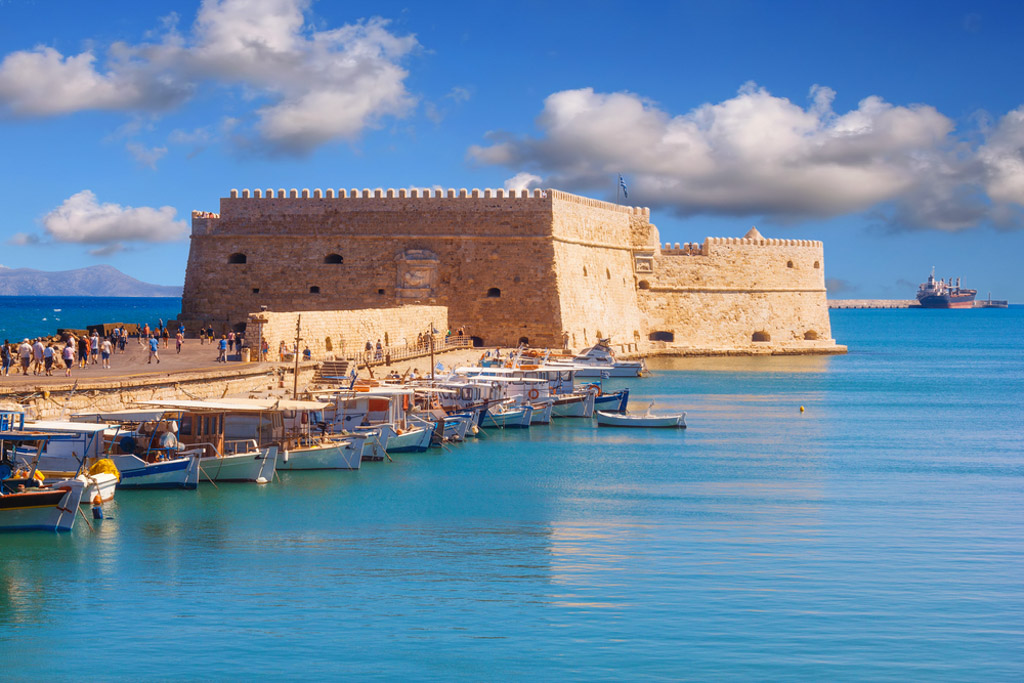 Eastern Crete with Agios Nikolaos as its capital, is one of the lesser known areas of this exciting island. Among the highlights is Elounda, the small fishing village that has gained worldwide fame due to its five-star luxury resorts — and the fortress of Spinalonga, a rocky island with a fortified fortress that sits in the middle of the Mirabello Bay. In the early 19th century the island served as a leper colony.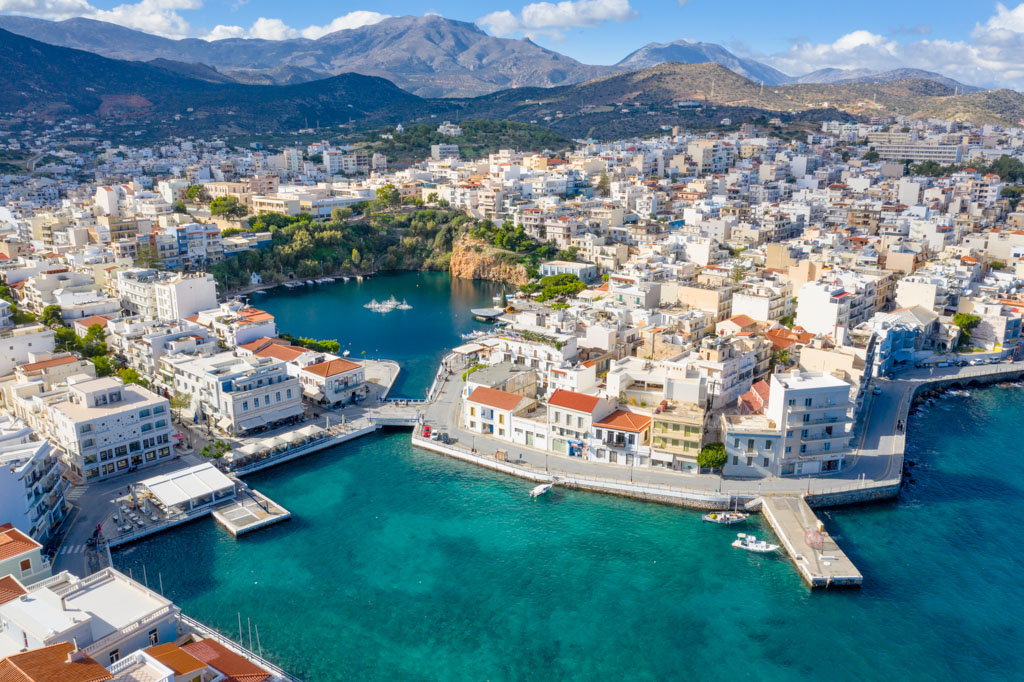 There is hardly a rock, village or mountain in Crete that is not bound by a myth or a historical event. Everywhere you go you will be told stories of the past, which have shaped this giant of an island that dominates the southernmost point of Greece. You will often hear that Crete is like a country of its own, and when you do visit — you will know why that is.
Which will you choose?
The choice of Greek islands is endless, and we can list thousands of reasons for each one — but it truly takes a lifetime to discover Greece. Are you ready to start with the first chapter of your own unique Odyssey to Greece?
Sample Greek Island Itineraries
Here are some sample Greek island-hopping itineraries to get you started.

Elena was born in Russia and moved to Greece with her parents at the age of 8. She attended a private British School in Greece, although she does sound more American. Elena's advanced education and professional background in hospitality and tourism management and marketing made her the ideal person to help add Greece to the JayWay Travel map. Elena's a wanderluster at heart and has a true passion for Greece. She loves history and looks forward to welcoming our guests to her adopted country.