It took a long time and a lot of effort for the small country of Croatia to become a part of the international gourmet dining scene and to have seventy prestigious restaurants included in the worldwide Michelin Guide selection is a massive achievement. Out of such an impressive number, as of 2021, ten restaurants so far have met the strictest criteria and were rewarded with a Michelin star. Without further ado, here's some fodder for your to-eat list for your next trip to Croatia. Michelin starred restaurants in Croatia, unlike in some other countries, are solely focused on the local cuisine. This means they make locally sourced ingredients the star of the dish so you can be certain of an authentic, if modernized and elegant, dining experience that is true to the country.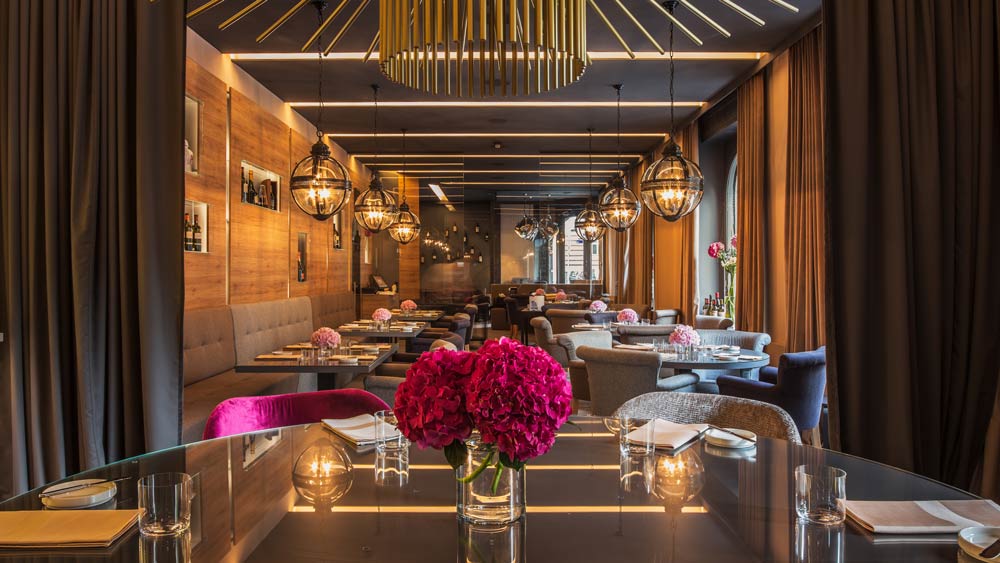 Jump to a section of this article
Noel, Zagreb
The only Michelin-starred restaurant in the capital got its appraisal in 2019. The upscale restaurant is located in downtown Zagreb and serves top-quality contemporary dishes in a trendy, fine dining ambiance. The head chef, Bruno Vokal, uses carefully selected and locally sourced organic ingredients to create his masterpieces. They offer lunch, 4-course, 7-course, and à la carte menu.
Address: Ulica popa Dukljanina 1, Zagreb
Monte, Rovinj
Monte is the first Michelin star restaurant in Croatia and it has retained its status since 2016. Monte's style is contemporary and elegant, and it's located in the Old Town of Rovinj, at the foot of the Cathedral of St. Euphemia. The head chef and owner, Danijel Dekić, gets the freshest seasonal produce from Rovinj's market and uses innovative and creative techniques to prepare flavor-filled dishes. You can choose between three 6-course menus or mix and match dishes from the menus to create a combination that works for you.
Address: Ulica Montalbano 75, Rovinj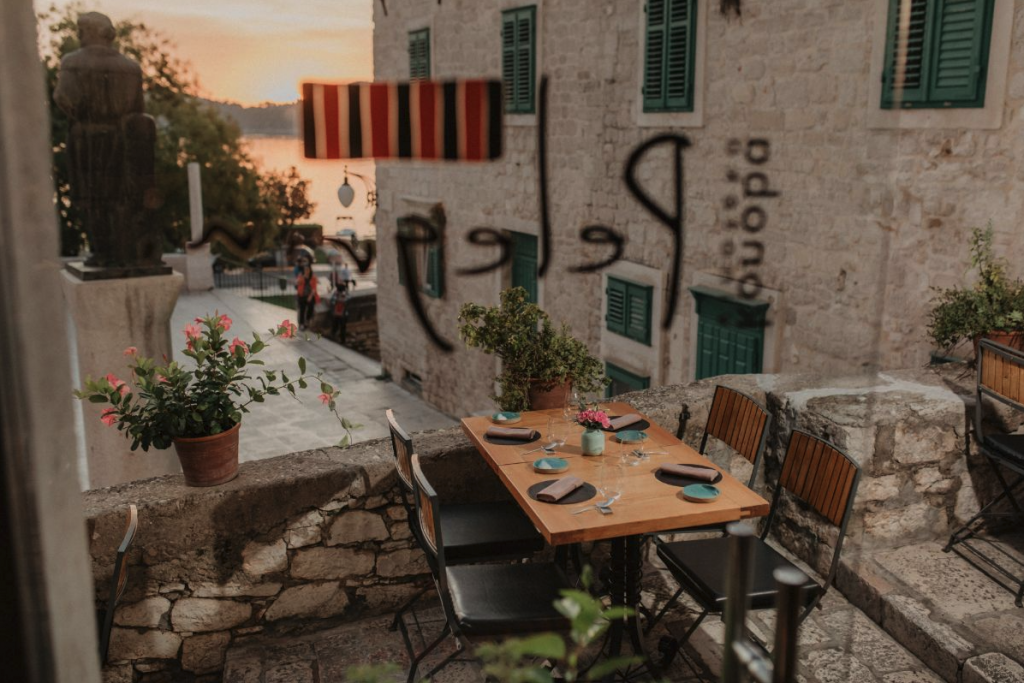 Pelegrini, Šibenik
It's hard to imagine that there is a better location in central Šibenik than the one of Pelegrini tavern, right across from the Cathedral of St. James, with tables overlooking it. The restaurant met the Michelin star criteria in 2018. The head chef and owner, Rudolf Štefan, plays with traditional recipes to create top-class dishes. Not many restaurants can boast preparing sea urchins, along with other delicious seafood! You choose four courses between seventeen dishes on the menu, or you can opt for a tasting menu.
Address: Jurja Dalmatinca 1, Sibenik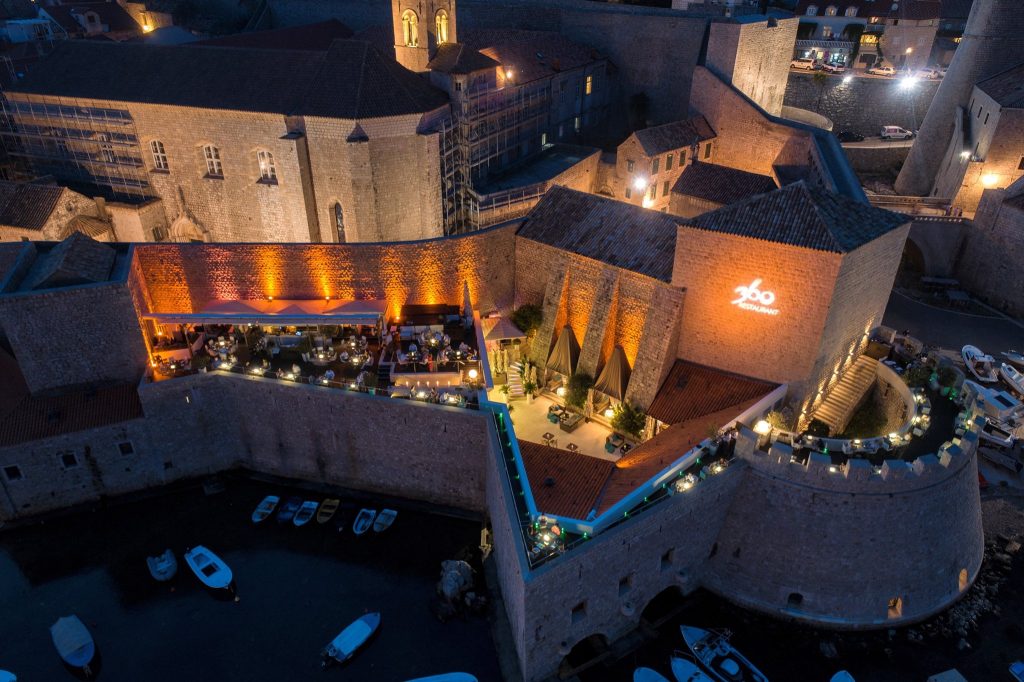 360º, Dubrovnik
Located in the Old Town of Dubrovnik, inside the medieval walls and overlooking the Old Port, this high-end Michelin starred restaurant (since 2018) is one of a kind. The head chef Marijo Curić draws inspiration from Croatian classics and creates modern Mediterranean dishes from meticulously sourced local ingredients. You can select two or three courses from the à la carte menu or enjoy their five-course tasting menu. The menu changes often because the chef constantly comes up with innovative dishes, never compromising on the quality of the food.
Address: Svetog Dominika BB, Dubrovnik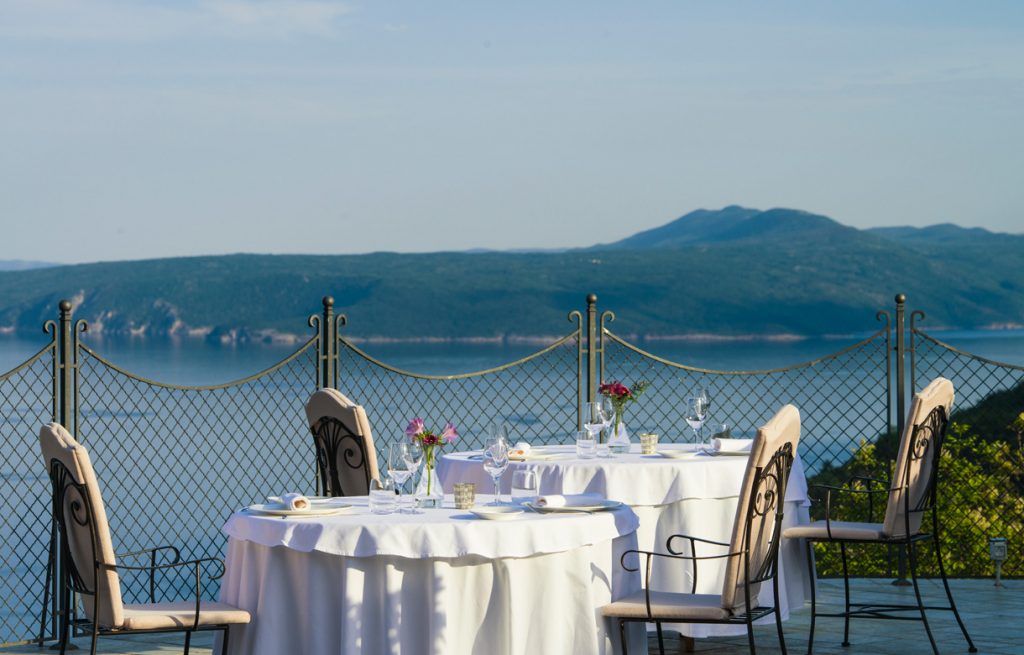 Draga di Lovrana, Lovran
Draga di Lovrana is a restaurant located in the same name boutique hotel on the green slopes of Mt. Učka, offering breathtaking views of the Adriatic. The restaurant gained its Michelin star in 2019 and retained it in 2020. Head chef Zdravko Tomšić boasts impressive culinary experience and is the mastermind behind the à la carte options and the tasting menu. The menus offer a blend of traditional Istrian culinary tradition and modern Mediterranean cuisine. Adriatic fish and scampi take center stage.
Address: Lovranska Draga 1, Lovran
LD Terrace, Korčula
The most prestigious restaurant in the Old Town of Korčula is located in the historical hotel Lešić Dimitri Palace. The interior is beautiful and offer private dining spaces. Yet we advise reserving an outdoor table as the restaurant has a gorgeous seafront terrace. It was honored by a Michelin star in 2020. Their young chef Marko Gajski uses only the finest, freshest seasonal produce from the island to cook modern Dalmatian dishes in an artsy way. There are both à la carte and a tasting menu, offering a plethora of smells and flavors.
Address: Don Pavla Poše 1/6
Boškinac, Novalja
This elegant, world-class restaurant on the island of Pag specializes in premium seafood and lamb dishes. Boškinac's head chef Matijaš Bregeš uses innovative techniques to give traditional island cuisine a modern twist, yet retaining the authentic flavors, colors, and scents of Pag. The restaurant serves set 3-course menus and a 5-course and 8-course tasting menus.
Address: Suhopoljska ulica 220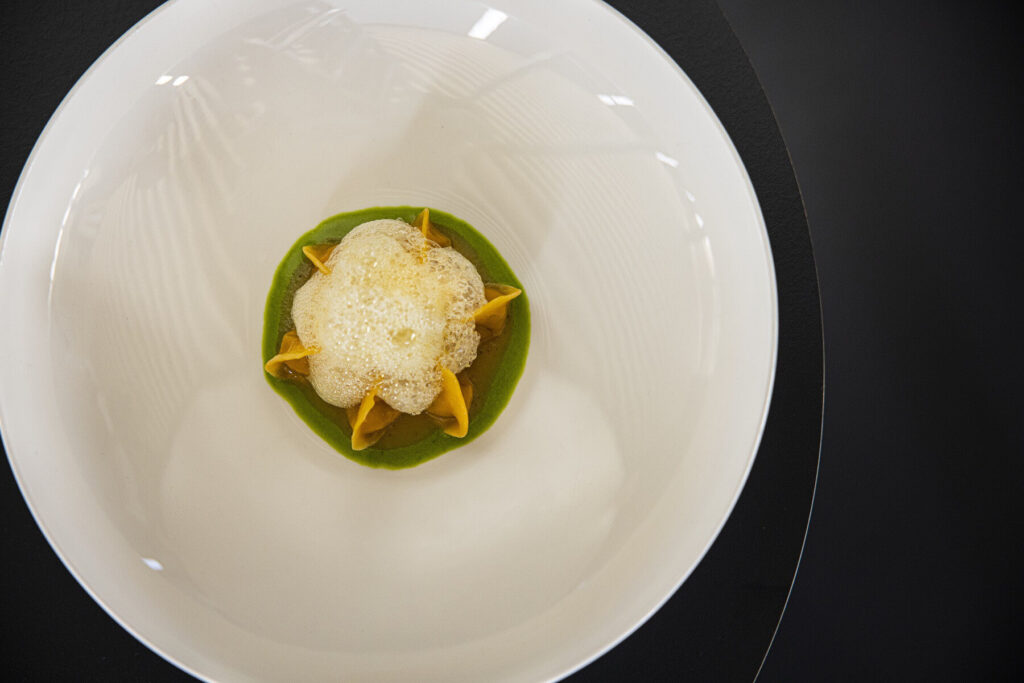 New for 2021: Agli Amici, Rovinj
When you wander around Rovinj, you'll find plenty to remind you of neighboring Italy, and now there's one more thing. Two-Michelin Star Agli Amici of Udine has opened a Rovigno outpost, in the 5 star Grand Park hotel. Views across the marina to the old town, some of Chef Scarello's trademark dishes from the original Agli Amici, and expertly made local wine pairings await you at Agli Amici Rovinj.
Address: Šetalište Vijeća Europe 1-2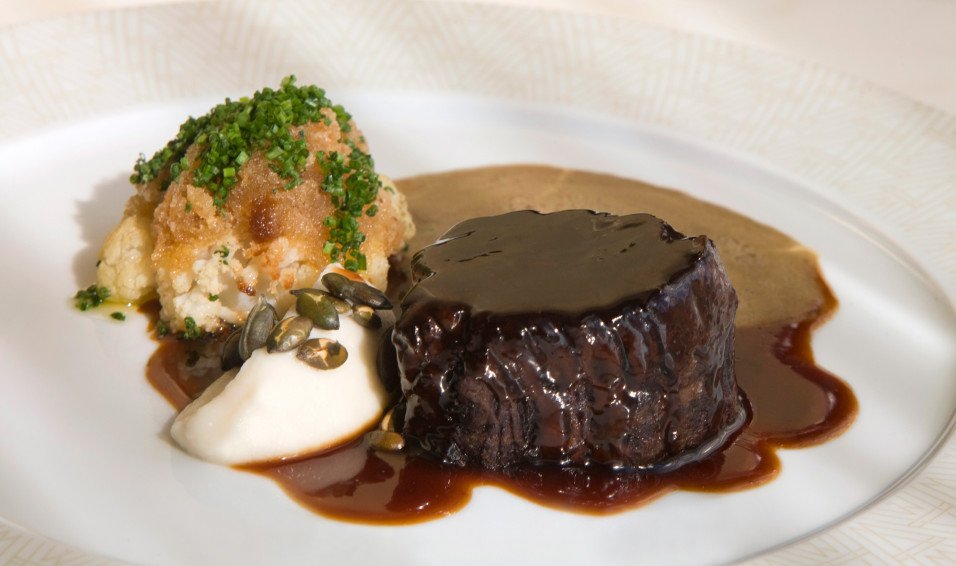 New for 2021: Alfred Keller, Mali Losinj
Mali Losinj is still under the radar for most travelers, but luxury hotel Alhambra and its newly Michelin starred restaurant Alfred Keller will likely have Michelin completists making the almost 5 hour journey by road and ferry. Swiss chef Christian Kuchler oversees his protegé Michael Gollenz who runs the kitchen. The cuisine blends world flavors and local ingredients. The wine list similarly combines well-loved domestic producers and wines from the new and old world.
Address: Čikat 16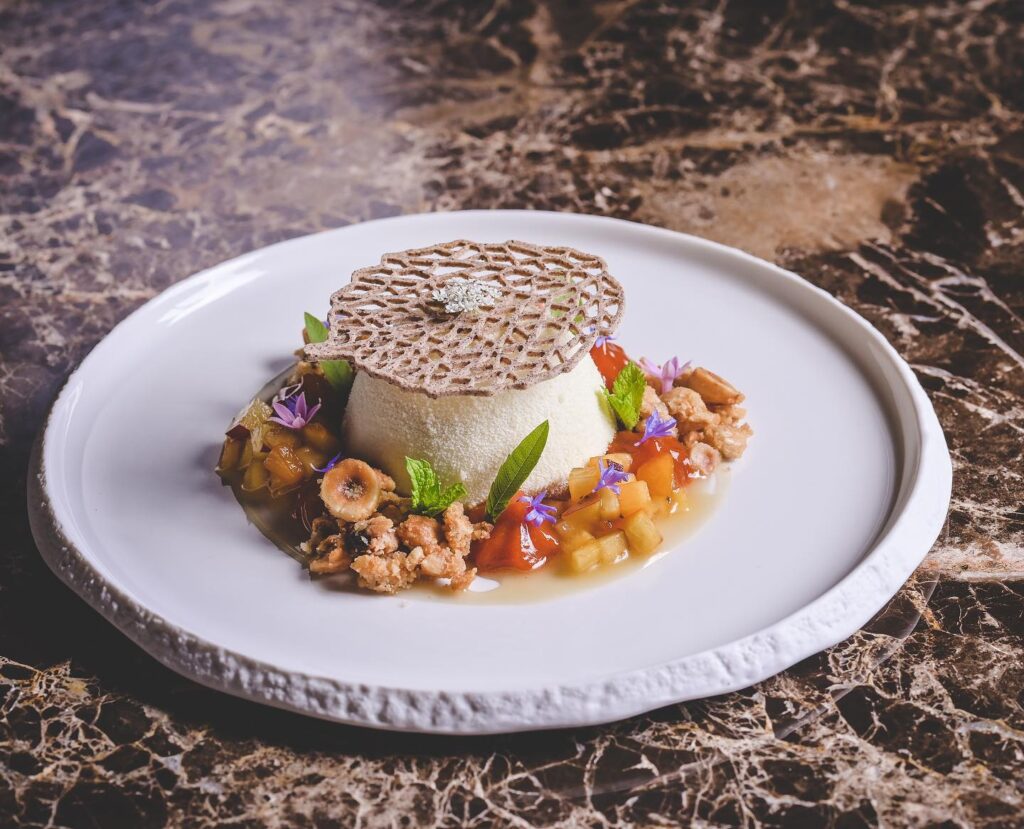 New for 2021: Nebo, Rijeka
Rijeka's not well known as a foodie destination but Nebo, on the fifth floor of the recently opened Hilton Costabella Beach Resort aims to change that. 5, 8, and 14 course tasting menus crafted by Deni Srdoc, the only Croatian chef among 2021's crop of Michelin stars, might just tempt you to consider the often-overlooked port city of Rijeka, at least for a meal.
Address: Opatijska ulica 9
Honorary Mentions: Croatia's Bib Gourmands
As well as the sought-after Star, there's another category of restaurants that Michelin singles out in their guides, setting them apart from the regular 'Plate' listings. The Bib Gourmand signifies a place delivering a high quality dining experience at a reasonable price. These tend to be places with a more homey atmosphere too, ideal if you want a low-key dinner or lunch. Among those several of them are located in or close to some of our destinations. If you're in Zagreb you could balance your eating budget by having a meal at either of Agava or Tač. If you've got a car for your time on Korčula, a meal at Konoba Mate is a must. Should you be spending a night in Split definitely ask us to book a table for you at Konoba Fetivi, just on the edge of the old town.

Originally from a small town in northeastern Croatia, Sanja's life was changed when she went to Poznan in Poland as an exchange student. Surrounded by students sharing their cultures from around the world, Sanja set about visiting her new friends as much as she could, once she returned to Croatia. Unsurprisingly, she picked up the addiction to travel we all share! A licensed tour guide in Zagreb with Master's degrees in both English and history under her belt, Sanja's itchy feet naturally brought her to JayWay, instead of to a classroom job. With her previous experience organizing travel for American premed students, we found Sanja to be a perfect fit, and are sure you will too.