It's no secret that Croatians love their wine – and so they should! Thanks to its mild weather and fertile soil, Croatia produces many top-quality whites, reds, rosés, and more. Mass production of wine in Croatia is a relatively new phenomenon. In the Dubrovnik area, most wines were produced on family-run vineyards and in small batches. Thankfully, non-locals are now able to get in on the wine culture of the region. Vineyards have expanded and more wine is being made every year. Here, we've listed some of the best places to acquaint your taste buds with the lovely wines of the area surrounding Dubrovnik, from Konavle to the Pelješac Peninsula and the island of Korčula. You might have visited wineries in the past, and think that you've seen everything. You'll be pleasantly surprised with the places we've picked out here, as they all have something unique to offer.
Jump to a section of this article
Crvik
Crvik Winery mixes the old and the new. Here, father and son work together in the same winery, the father with his old-school, traditional views, and the son with a modern vision and ideas. They don't always agree when it comes to wine production, but that doesn't keep them from making excellent wines. The son is already the 4th generation of wine producers in the family. They've recently added a new spot to their vineyard, a gorgeous outdoor tasting space where you can enjoy the peace and tranquility of the area. At Crvik winery, you will find a variety of wines; white, red, rosé, and Prošek (sweet dessert wine). And you will definitely find a few that you'll want to take home with you! Many of the varieties have interesting names that are connected to a famous writer from Dubrovnik, Marin Držić. They either represent a character, a play, or a piece of history related to Držić. Most recently, a new experimental wine has been added to their repertoire, called Blasius, which is a white wine with orange flavors. Go check it out before it's all gone!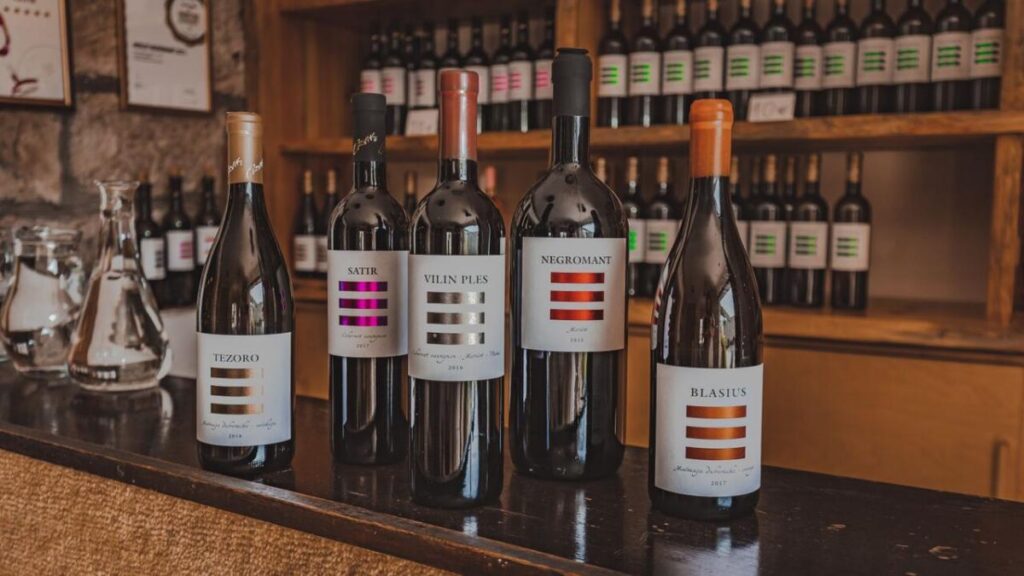 Karaman
Karaman is a small winery located in the Konavle area. This simple winery specializes in just two types of wine: Malvasija, a white wine, and Prošek. They are very popular and have also been awarded at numerous competitions. The wine room is located in their house and offers amazing views of the vineyards and a monastery nearby. After a walk through the vineyards, you can also taste homemade cheese and bread, and a delicacy called Padišpanj – a traditional dessert sponge cake.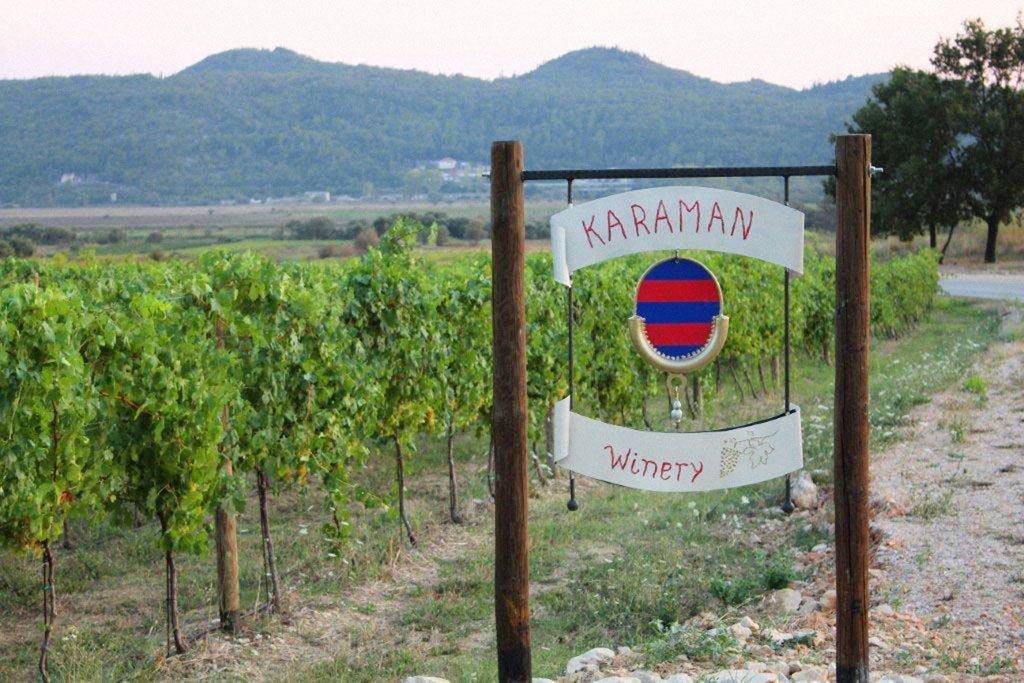 Miloš
Miloš is one of the first wineries you see as you enter the Pelješac peninsula. As most of their vineyards are located on steep slopes, all the work here is done the old-fashioned way – by hand. Many herbs naturally grow in this area as well. Instead of destroying them to make room for the grapes, Miloš decided to just move them and start their own herb garden. Now they even have their own variety of herbal teas! Besides wine and tea, they also produce excellent olive oils. This was one of the first private wineries in the area. In the past, most people had community vineyards or produced their own family wine. Many years later, Miloš winery became a brand! They are also special as they use natural yeast in their wine production. This can be very risky, but they are truly experts! If you would like to buy a few bottles but don't want to take up space in your luggage, don't worry! You can pay in Croatia and have their sales team ship it to you anywhere in the US.
Vukas
After visiting Miloš winery, take a walk next door and you'll find Vukas family winery. Vukas is a local winemaker whose wine you will only find on the Croatian market. His goal is to stay consistent with traditional production methods. Besides wine, they are also producers of excellent liquors which you can also taste here. The family had always grown grapes and made wine for private purposes. After the death of the father, Dubravko (the owner) wanted to give bottling wines a try to see what it would look like. He was never interested in winemaking and was always trying to escape from any work related to it. He even hired an oenologist who gave him advice on how to improve things. As they didn't have a lot of money, they were improvising a lot, including with wines. One of their improvisations was a sparkling wine made from grapes that traditionally aren't used for sparkling varieties. It was an absolute hit! So, this is another winery that you shouldn't miss.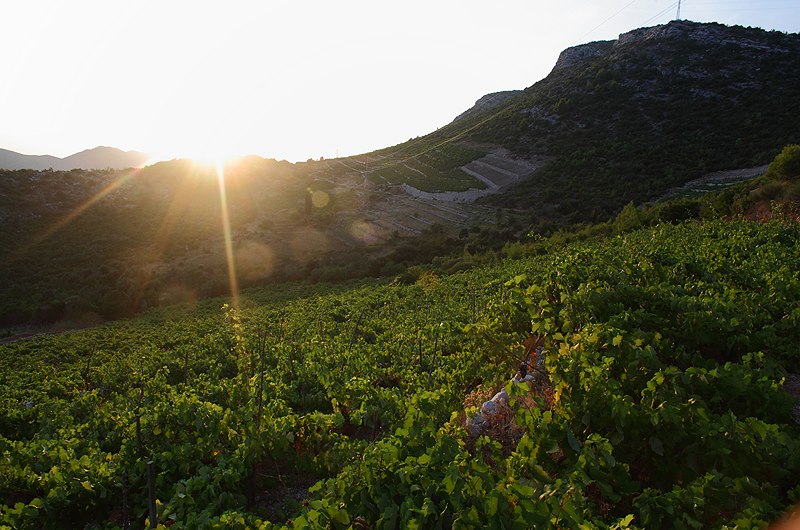 Madirazza
Madirazza is a Croatian winery with a French concept. This concept is based on small French family vineyards. These wines stay in oak barrels for a year and afterward another 6-8 months before going out on the market. If you are looking for Madirazza wines, look for the barrique label. These wines are one level up from their regular production.
Edivo
Drače is a small village located halfway through the Pelješac peninsula. Here you will find a unique winery called Edivo – an underwater winery! A depth of 65 ft makes seawater a perfect place to age wine. The temperature is stable and exposure to light minimal. There was some trial and error to perfect this method, as the water pressure is known to push the cork out of the bottle, causing a disastrous loss. Edivo came up with a special way of sealing their bottles so the wines can age without fear of spilling into the sea. Some of the wines are stored in amphoras, and others in bottles. After 2 years underwater, you will have a small piece of underwater art with each bottle. If you are a wine enthusiast and also a diver you can visit their underwater winery while here!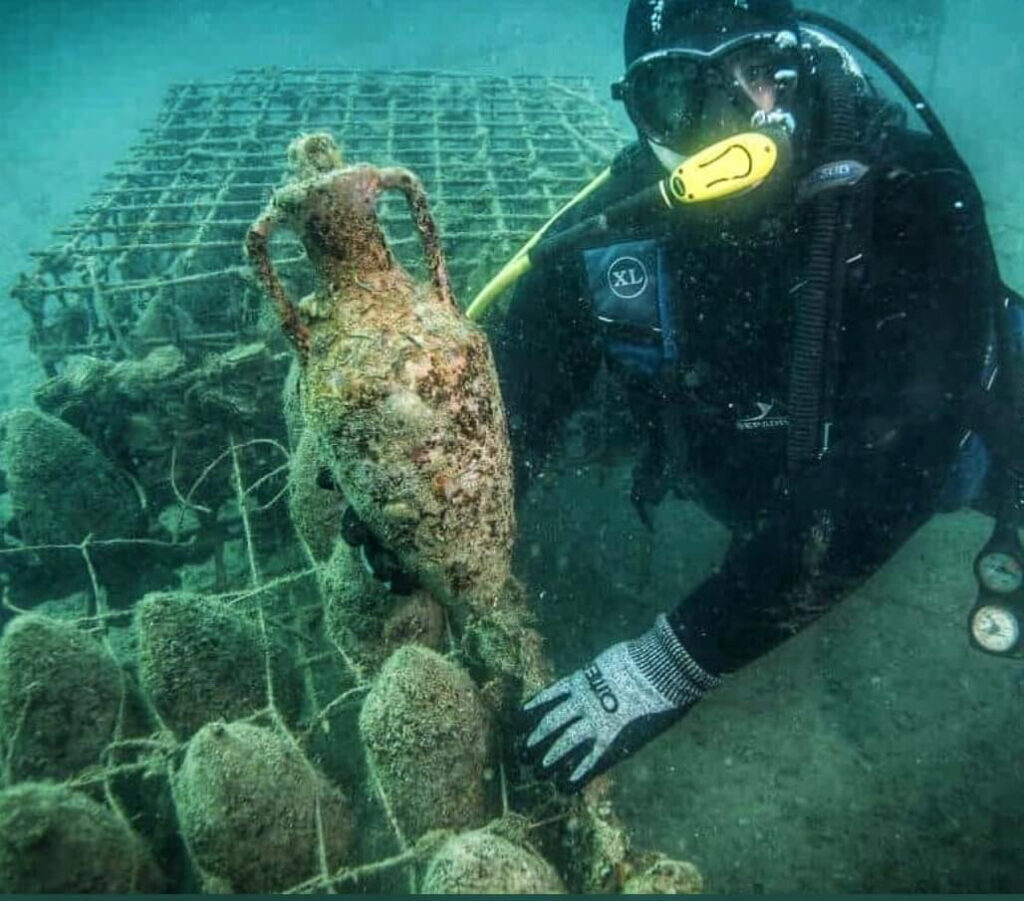 Saint Hills
Saint Hills is located in a small village called Oskorušno, in a beautiful, old stone house. The original owners of the house emigrated from Croatia many years ago in a search for a better life. Many years later, the new owners started the same business that was here for many years – wine production. It took time to start again, but it was definitely worth it. Carefully picked grapes and cooperation with experts resulted in some great wines. Something unique about their wines is that not all of the grapes used are grown here. Some come from Istria, some are grown in other parts of Dalmatia. One of their most popular wines is called Mala Nevina or the Innocent One, but trust us, it is not innocent at all after a few glasses!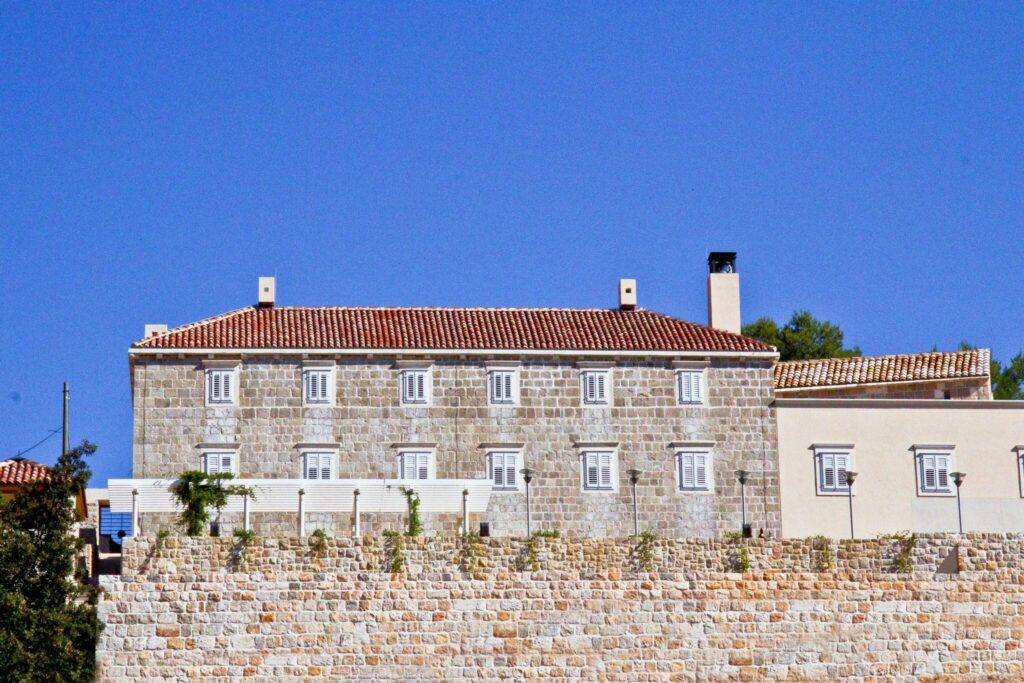 Korta Katarina
Korta Katarina isn't just a winery, but also a villa with luxury suites. It is probably one of the most modern and best-equipped wineries on the Pelješac peninsula. Most wineries have a story and a long tradition of winemaking but here it's completely the opposite. The winery is owned by an American couple that fell in love with Croatian cuisine and wine. They decided to start a new chapter of their life here. Lee, the owner, is also a big wine lover and has a huge wine collection that is probably worth more than the entire estate. From reds, whites, rosés – you will find everything you need here. Also, they've won a few awards in prestigious world competitions, so don't miss out. A tasting accompanied by a selection of local cheeses and cold cuts, while gazing out over the sea, is a memorable experience.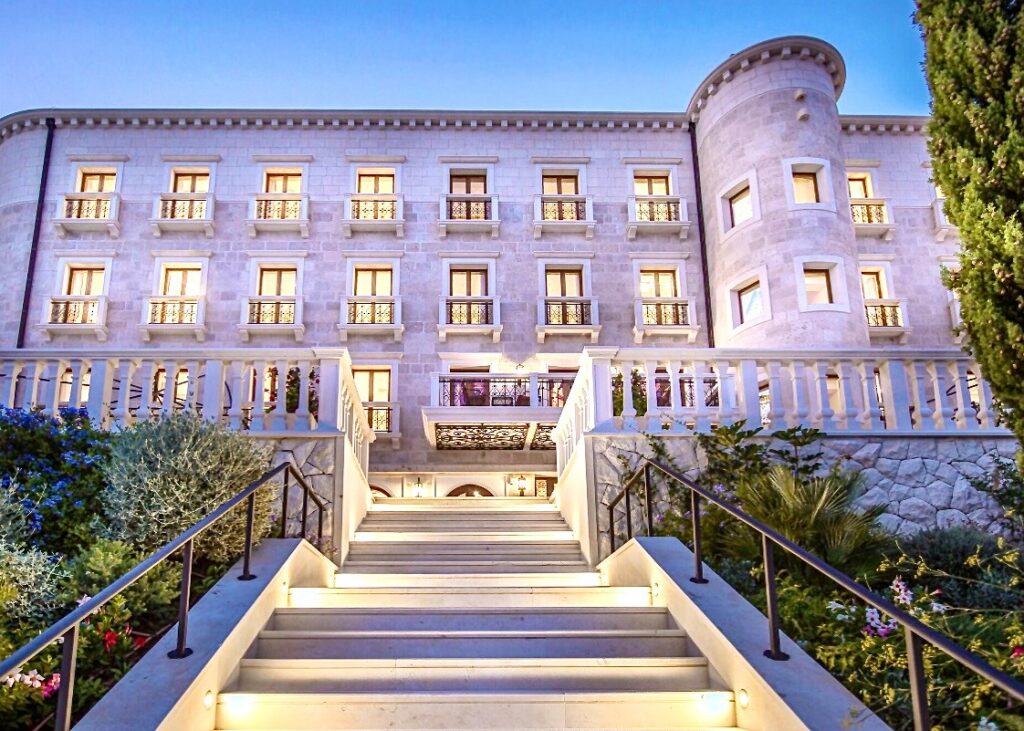 Cebalo
This is a tiny wine cellar that most people just pop into while biking around Lumbarda or walking from the beach. With a cute terrace and a great view of the vineyards, you can enjoy a glass of great Grk wine in peace. Grk is a white grape variety grown only in a small area on Korcula. Cebalo follows a familiar story – the son stepped in for his old father who was not able to work in the fields anymore. He felt bad to just let it go, and we are happy that he didn't. Besides Grk, you can taste some Plavac Mali, a red wine, too. If you have a non-wine lover with you, try their homemade mint juice – it's a delight!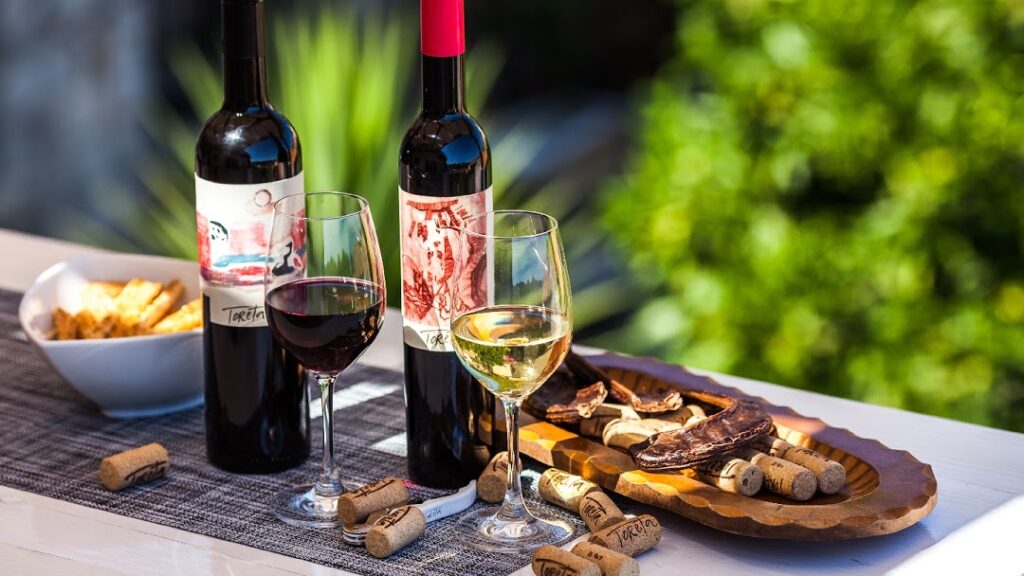 Toreta
Toreta is located in the village of Smokvica, where you will find wines that you will fall in love with! This small, boutique winery produces native grapes: Pošip, Rukatac, and Plavac Mali. They have been in the business for many years. In the tasting room, you will find an impressive collection of old tools and equipment that were used in winemaking generations ago. Their Pošip is one of the best ones you will try!
Bire
Bire might be the most famous winery in Korčula. They are predominantly specialized in white wine production, particularly Grk, but they are expanding into making different types of reds. This vineyard has some of the best views of the surrounding hills and sea! They are also organic and eco-friendly. Within the winery, there is also a restaurant where you can taste island specialties.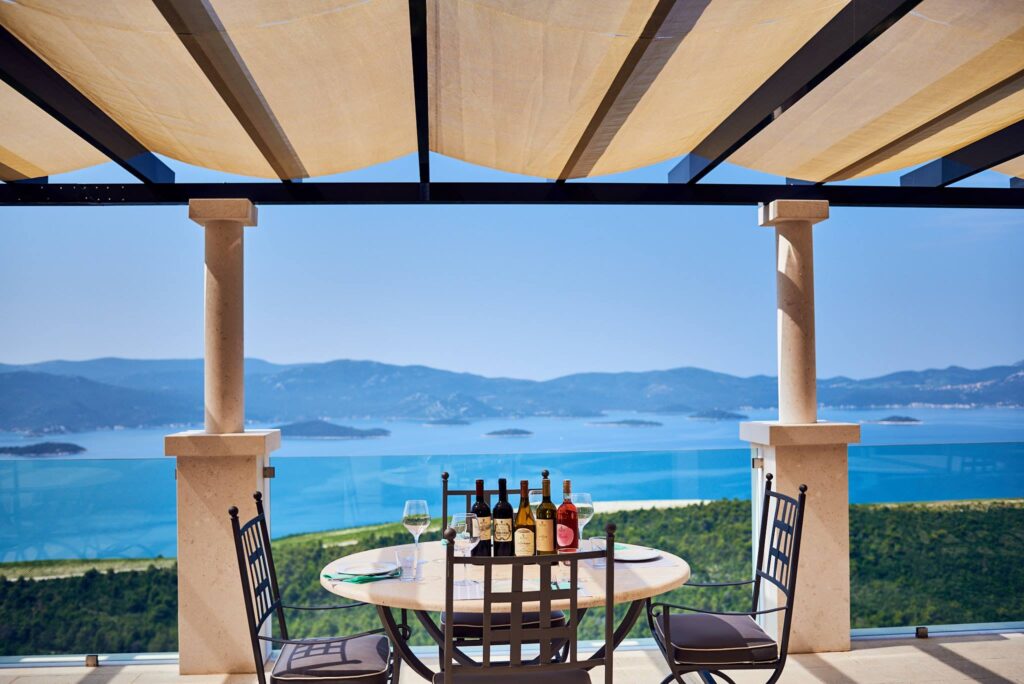 Rizman
On your way to the Neretva valley, you will pass right by the Rizman winery. It's a bit hard to reach as the road that takes you to the top is not in the best shape. We like to consider this part of the charm and the view from above is spectacular! Here you can enjoy bites and some great wines. The grapes come from one of the youngest vineyards in Komarna. All producers here have a registered organic production. It is also interesting that most of the soil is limestone. Although it was risky to start production on a completely new terrain, in the end, it was the right choice and in Rizman you will see why!
Prović
Prović is a family winery in the Neretva valley, located in the small Hotel Merlot, which is also part of their family business. Believe it or not, this small winery produces one of the best Croatian chardonnays. The soil here is not suitable for Plavac production, so they turned their production elsewhere with great success. At Prović, you can try some rare wine variations like their wine Livija, which is made from the Zlarica grape – AKA Pošip's parent. But that's not all! There are a few more in their offerings and all of them are very interesting, so make sure to stop by and find out for yourself. Monika, the daughter, opened a wine bar in Split where you can try their wines if you are in the Split area too!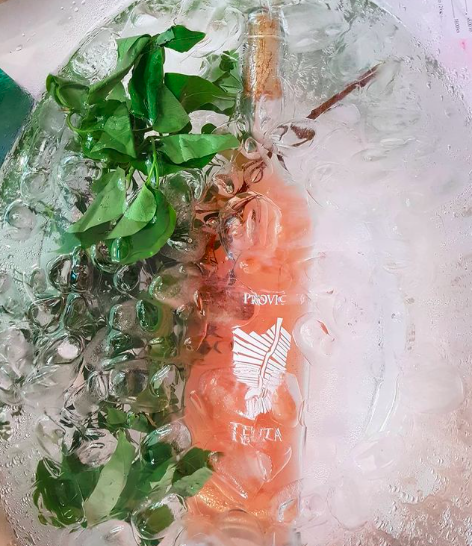 Wineries are more than just fields and cellars!
As you've read, there's much more to discover with Croatia's small family-owned wineries. We'd love to create an itinerary for you that features one, or more, of these wonderful places, and a few more that we're keeping secret, so you can taste the wines and hear the stories for yourself. Contact us today and we'll start planning your dream trip.

Ivana came to JayWay with plenty of experience in tourism, alongside a degree in Tourism and Marketing. Although she worked with several big British tour operators over the years, Ivana found that working with big group tours wasn't for her, since she preferred to get to know the people she was working for, and devote time to them, so JayWay was a perfect fit. Ivana naturally loves to travel, and is a big foodie, but she especially loves to read a good book, and enjoy excellent Croatian wine.