For many centuries, Dubrovnik was considered the crossroads between Eastern and Western Europe due to its port being the most lively in the South Adriatic. Southern Croatia's cultural heritage today is not only known for its beautiful architecture, but the unique gastronomy developed here plays an important part of everyday life. Influenced by "La Serenissima" (modern-day Venice) from the West, and the Ottoman Empire from the East, the cuisine of Dubrovnik highlights the flavors from local meats and fresh seafood from the region.
Apart from the endless options of small restaurants sprinkled throughout every corner of Dubrovnik, Here are several ways to enjoy the unique gastronomy of the area: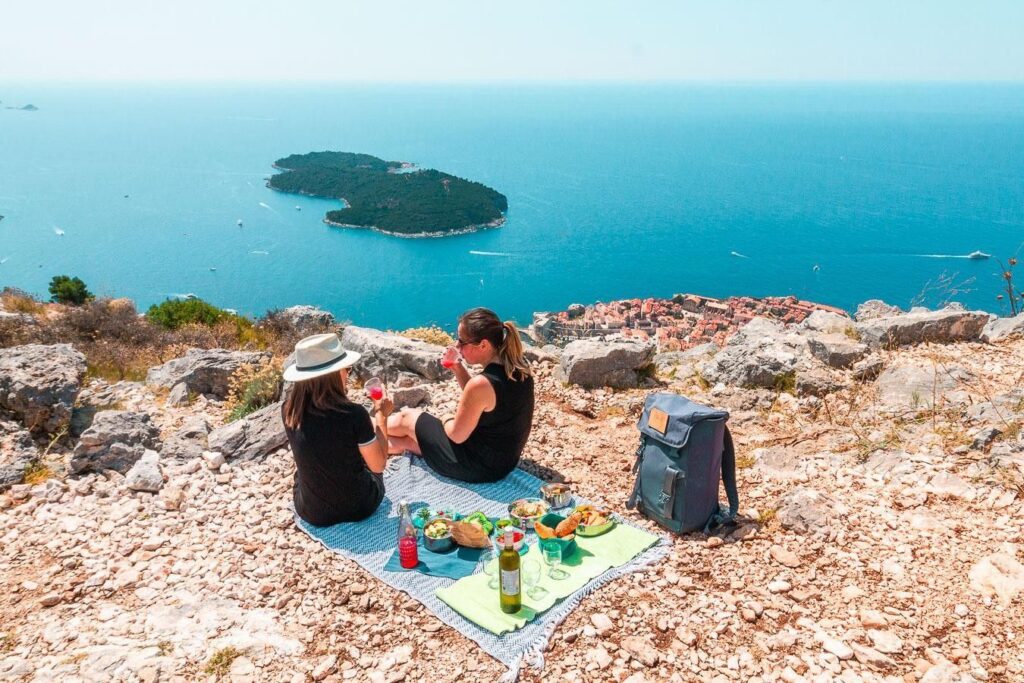 Jump to a section of this article
Homemade Picnic
You've probably gone for a picnic before and thought "meh". Let's be honest; sandwiches and fruit doesn't give us much to get excited about. Swap the spelling to 'piknik' and prepare your food like the Croats do, and you'll likely change your mind. Croatians indulge in a more grown-up piknik that is all their own. In Dubrovnik, this unique service includes a variety of small dishes, carefully selected based on seasonality. Fresh salads, homemade cheese, local high-quality smoked ham, and scrumptious cakes made from the local "none" (grandmother) are the main base for each piknik bag. Wash it all down with a beer, wine, or fresh cider, and you've officially experienced a Croatian piknik. Don't forget there is always a small surprise waiting for you when you open your bag! What makes the piknik even more special is the full experience, including a blanket and a small wooden table, and most importantly, JayWay Travel's insider tips of where the best spots to enjoy your food with an amazing view.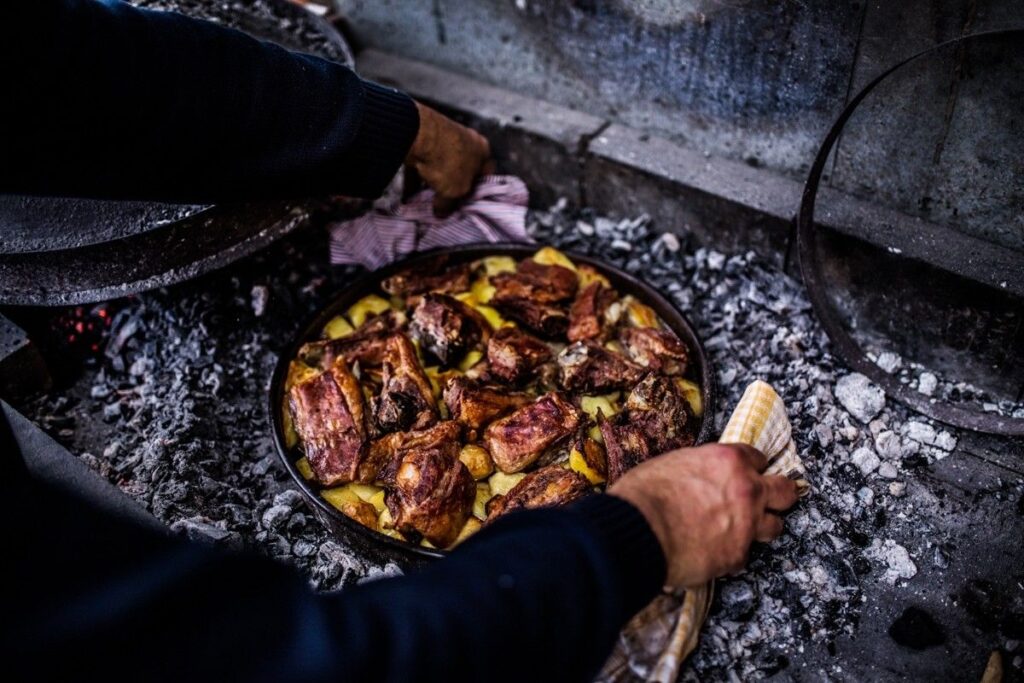 Meet And Eat With Locals
One of the best ways to immerse yourself into the local lifestyle and the gastronomy of the region is to meet with locals in the comfort of their home. For that occasion, a special dinner with locals where you can try an authentic Croatian meal 'under the bell' can be arranged. In Croatia, preparing food under the bell, or "peka", has been a traditional cooking method for centuries. There are two traditional dinner options for this experience – octopus under the bell, or veal and lamb under the bell. Both meals are equally tasty and the whole dining experience is very unique, yet very typical to Croatians. A colorful wooden platter filled with an assortment of homemade cheeses, prosciutto, and seasonal vegetables is ideally the best start for this meal. The whole dinner experience typically finishes with an authentic dessert, which is usually presented as a final surprise. All beverages, including the homemade local wine, are included in the entire dinner experience. All you need to bring is your healthy appetite!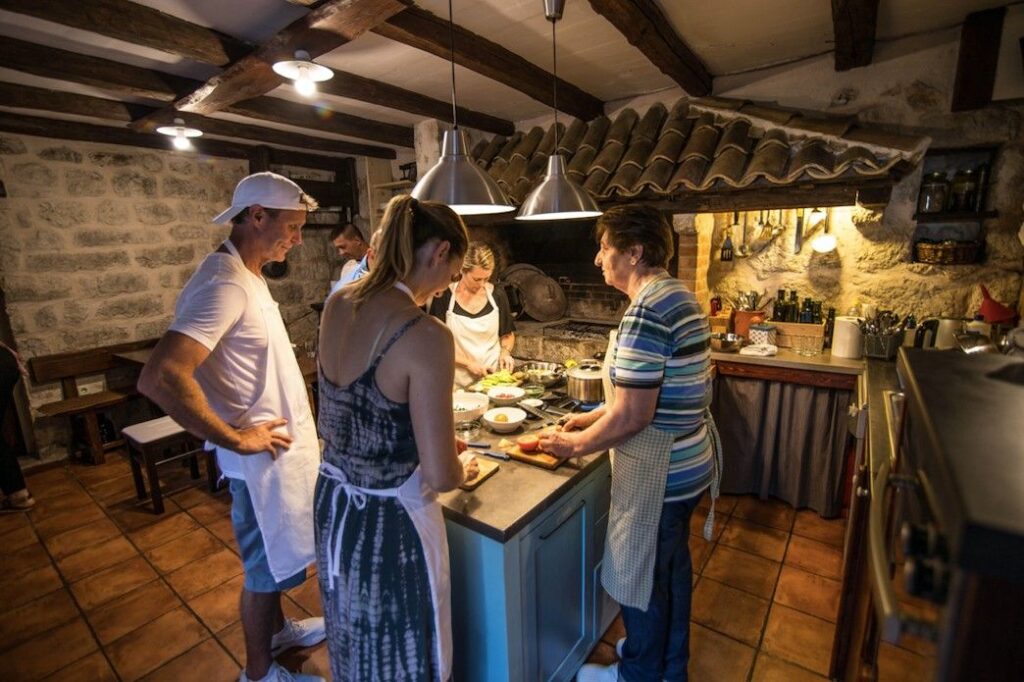 Cooking Class In The Dubrovnik Countryside
If you prefer to experience the laid-back vibes of the countryside lifestyle, our experts are happy to organize a cooking experience in the Konavle region. Situated 45-minutes away from Dubrovnik's bustling center, Konavle Valley is a peaceful and serene area that rejuvenates your mind and soul. Here you will find family households spread throughout the area, and the community as a whole actively participates in this catering service.
Not only will you learn how to cook authentic Croatian dishes but you will also spend time with a local family, picking the freshest vegetables from their family garden, and visiting the local farms. Of course, the best part is tasting the delicious food that you will prepare with your local hosts.
Through this experience, you'll learn about the Family's several generations having shared the same family roof, and that this tradition is still the symbol of the Konavle region. Your host will proudly explain their family's genealogy over the past 400 years and how they carried their family's traditional recipes throughout the centuries. In the end, you will understand that the 'cooking class' was not only about the food, but rather how the ingredients and recipes have played a vital role in the Konvale community. This truly unique experience is sure to be filled with fun times, wonderful experiences, and tasty meals!
Small Boutique Wineries / Food Bars In Dubrovnik
With Croatia's popularity boom over the past 5 years, Dubrovnik has become a very busy destination during the summer months. With this high demand, an abundance of restaurants and wineries have recently opened throughout the area thus making it quite hard to recognize which establishments are truly local.
JayWay Travel has been guiding travelers in this region since 2006, and from this experience, we provide our travelers with the best insider tips for finding the best authentic wineries and food bars in the area. Hidden away from the crowds, and mostly established and managed by local families, our vetted selection of wineries and food bars is one of our best-kept secrets. Although these small gems are becoming the few amongst the many, you will be surprised with their high quality products and overall performance in execution. Creative food presentations, knowledgeable Sommeliers, and the best selection of Croatia's top wines are just some of the factors that make our recommendations special. Immersing yourself in these venues will be sure to get you chatting with the locals and discovering their historic traditions!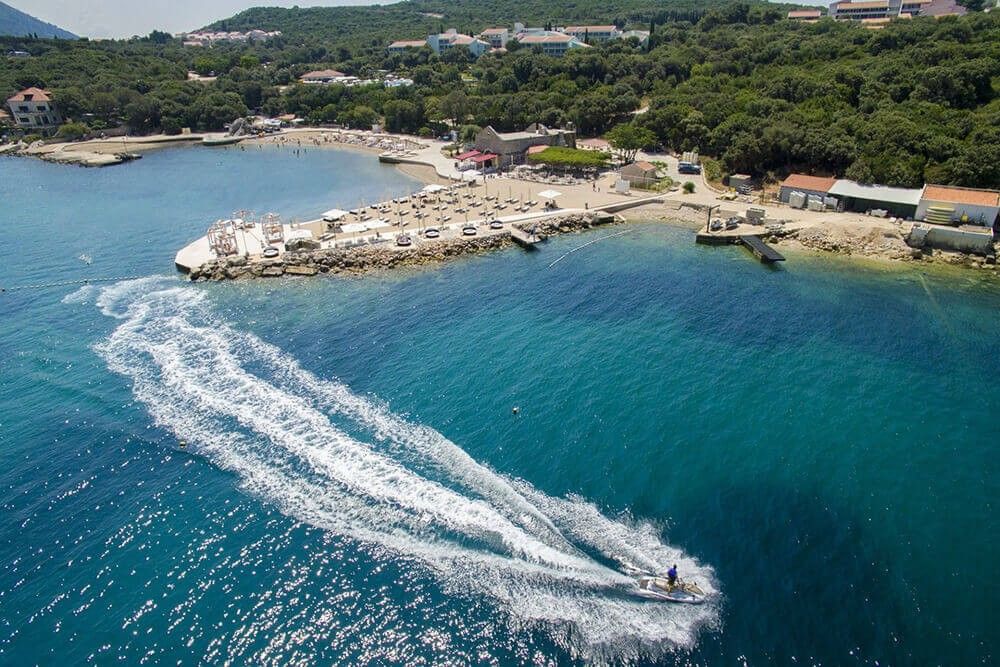 Gastronomical Delight At One Of The Most Stunning Dubrovnik Beaches
If the idea of spending a relaxing day out on the beach while enjoying some modern cuisine interests you, then we know the perfect place for you! This spot is one of the best equipped and well-maintained local beaches in the Dubrovnik area and is known for its amazing sunset views. We can arrange comfortable and large sun loungers (up to two people) for the entire day where you will be pampered with service from the staff all day long.
There are a variety of options to customize this beach-day experience. The standard service includes a whole day rental of the comfortable sunbeds, bottled water, and champagne included. You could also opt to include lunch, snacks, as well as a variety of water sports activities. It would be a bit hard to imagine a better way to spend your day at the beach.
Conveniently located right on the beach is a restaurant with contemporary cuisine that operates through the evening hours. An internationally awarded chef prepares not only local food with a twist but also some of the best sushi in town. We highly recommended this experience for all those who look to indulge in a quality experience.
Peljesac Peninsula For Oysters, Mussels, and Red Wine
What is often missed when visiting Dubrovnik is the very lush neighboring parts of the area. Croatia's longest peninsula called Peljesac, as well as the picturesque valley of the Neretva river should not be overlooked. These two areas are not only hidden secrets of the locals from the Dubrovnik-Neretva county, but they significantly distinguish indigenous gastronomy tradition. Some of Europe's best-known oysters come from a small town called Ston, as well as in the number of the nearby coastal villages nearby. This multi-awarded shell of Croatia's south is best experienced when you pick it with your own hands directly from the sea. This is possible only on a few, small isolated islands privately owned by local families. Raw Ston oysters seasoned only with a few drops of fresh lemon juice are all you need for this amazing delicacy. This is only the start of your lunch, which also includes freshly cooked mussels cooked "alla busara style". Add the fact that Peljesac peninsula carries the title of Croatia's most important wine region, where the king of Croatian wines, Dingac, comes from and there is little more to prove why this is a must-see place for foodies and wine lovers.
Neretva Valley For Frogs, Eels, and More Wine
The Neretva Valley is a bit of a contrast in comparison to Peljesac, however, this is also a must-see region due to the unique ingredients that can also include items such as frogs and eels. This incredibly fertile region, rich with a variety of locally grown fruits and vegetables, stands out when it comes to an authentic dish called Brodet. This fairly spicy stew in the Neretva region is traditionally cooked in a wide shallow pot over the stove. A solid local Brodet should be cooked with additional sorts of river fish such as small fish locally called "plotica" (Rutilus pigus virgo). In addition to the Brodet, the locals here believe the eels are best prepared on a grill, whilst frogs are better fried in the deep oil.
Over the last few years, the Neretva region has become a well-recognized wine region due to the hilly slopes facing the sea. Additionally, being directly exposed to the sun, pine trees have been excavated to cultivate a variety of new vineyards in this fertile area.
Neretva (the youngest wine region of Croatia), as well as the Peljesac peninsula, can both be visited either on your way from Split to Dubrovnik and vice versa or as a fulfilling day trip from Dubrovnik. No matter which area you plan to choose, we assure you'll be equally amazed by the gastronomic heritage as well as local hospitality.
Let's Plan Your Perfect Foodie Itinerary in and around Dubrovnik
As you can see there's far more to Dubrovnik and its surroundings than just being a backdrop for a famous TV series. One of our priorities when planning our guests trips is that they go home with fabulous memories of the local food and wine We will be happy to include some or all of these experiences in your custom Croatia itinerary.

Josipa comes to us with a strong background in the tourism business in Dubrovnik. With us, she returned to one of her favorite roles, direct contact with guests, after several years in sales roles with one of Dubrovnik's larger high-end hotels. Although Josipa was not born in Dubrovnik, she finished her studies and started her family life here and she feels Dubrovnik to be her hometown. She knows the best places in the city and the surrounding countryside, which she loves visiting with her family. If you're starting your trip in Dubrovnik, Josipa will greet you upon arrival and will be your local contact, via the cellphone we provide, throughout your trip.