Who doesn't love Ljubljana? Okay, maybe you've never visited the charming capital of Slovenia, but once you see the city you'll certainly want to stay. Especially once you set foot in the best cafes in Ljubljana.
There's a laid-back atmosphere throughout the city, and you'll feel it especially where coffee is served. We've rounded up our 10 favorite cafes in Ljubljana so you can plan in advance where you want to relax between bouts of sightseeing.
Jump to a section of this article
Café Moderna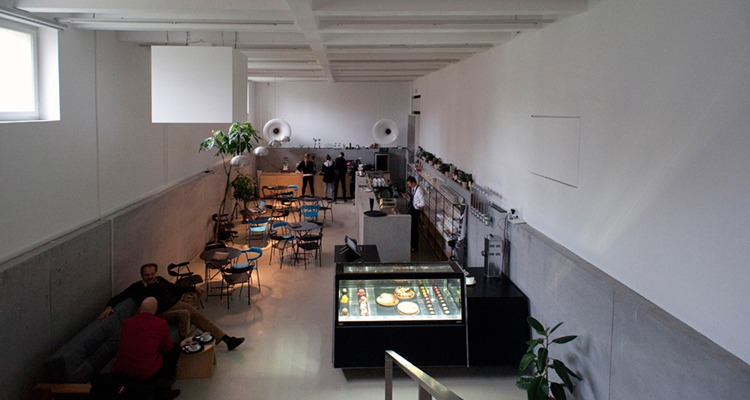 This relaxing cafe is located in Ljubljana's Museum of Modern Art, so you can combine a caffeine boost with a cultural rendezvous. Even if you're not into art, this is a lovingly designed place with great coffee and food. It's not uncommon to run into a DJ set or an impassioned discussion of aesthetics here.
Address: Cankarjeva cesta 15
Cat Caffe Ljubljana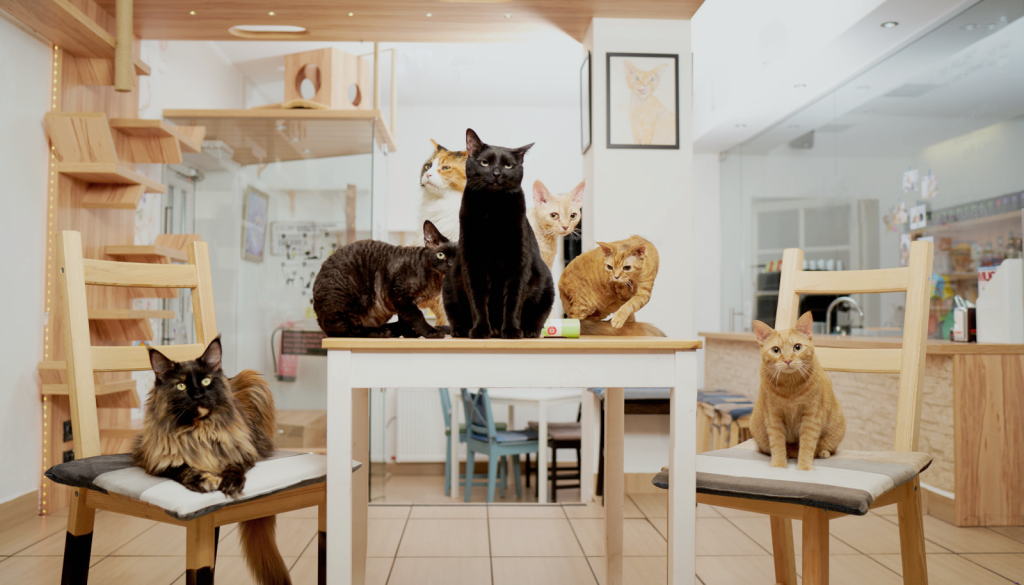 Some people really love cats. If you're one of them, then Cat Caffe will be purrrrfect. There are seven felines here and guests are encouraged to play with them and generally enjoy their company. The cats have their run of the place for sure, but the coffee is good and the home-made Cat Cola is the perfect accompaniment to quality time with your new-found furry friends. We've written about cat cafés in various cities around our map before.
Address: Hrenova ulica 19
Le Petit Cafe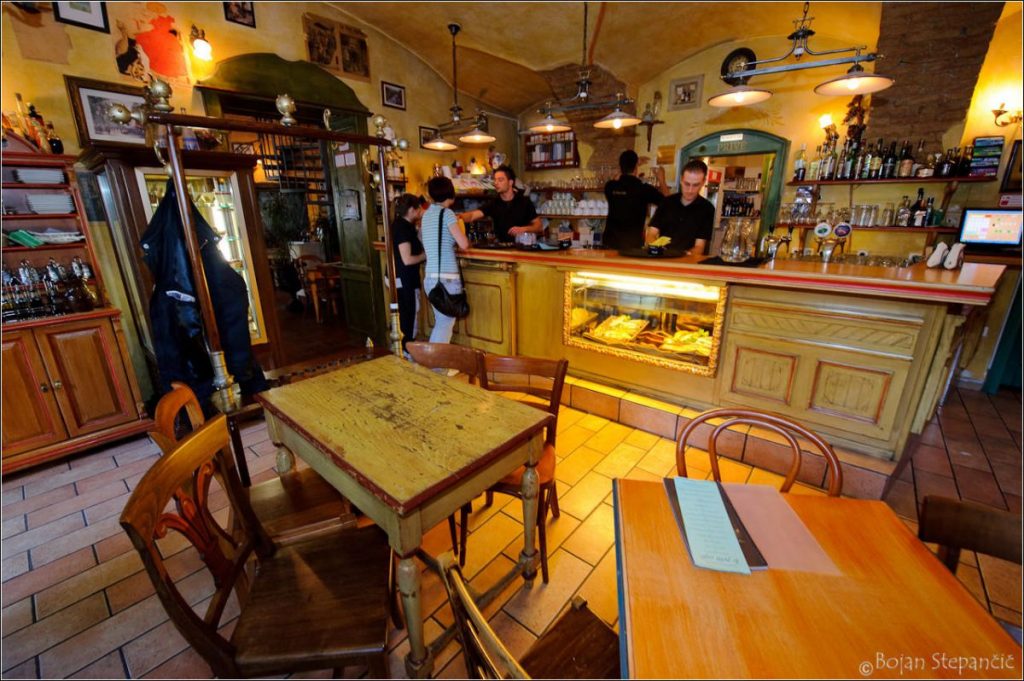 Le Petit Café is popular for breakfast and lunch, especially on the weekends. A French-style bistro, this little cafe abounds with chanson and sophisticated locals enjoying eggs and fresh-squeezed oj, as well as bibliophiles imbibing local wines. It gets crowded on the weekends, so stop by during the week to enjoy more peace and quiet.
Address: Trg francoske revolucije 4
Nebotičnik Café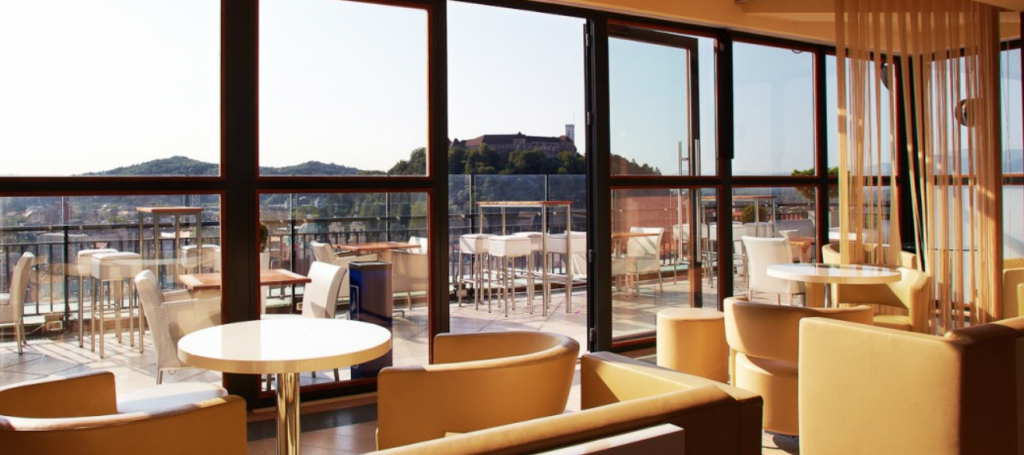 Nebotičnik is probably the most unique building in Ljubljana. It is certainly the most famous building for locals, besides Ljubljana Castle, of course. It was built in the 1930s and still retains the style of a forgotten but not too distant past. For a long time it was the tallest building in all of Yugoslavia. On the rooftop you'll find this cafe with lovely views over the entire city and far beyond.
Address: Štefanova ulica 1
Črno Zrno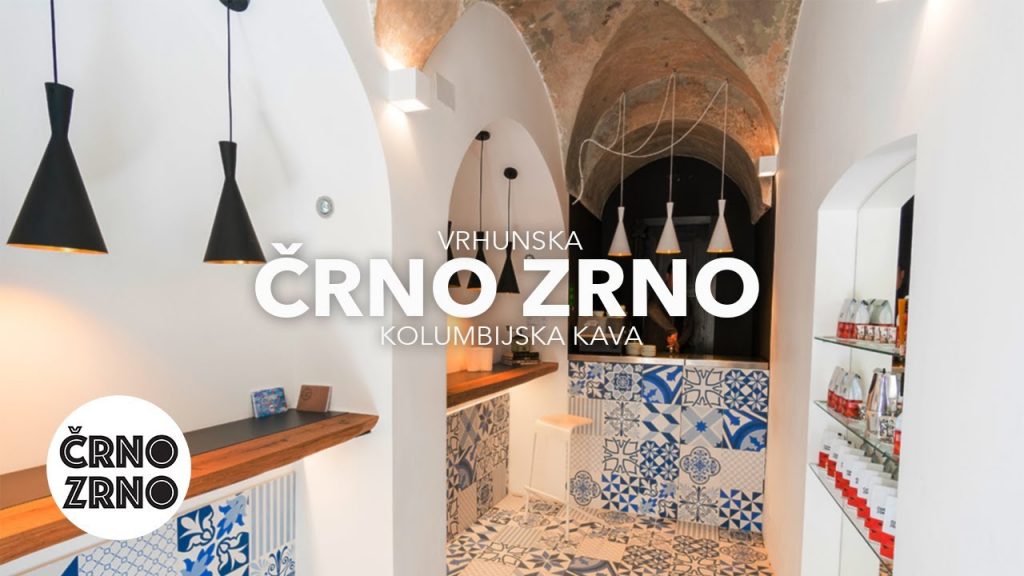 This isn't your average cup of joe. They take their coffee seriously at Crno Zrno, so if you like a little anthropology with your coffee this might be your favorite cafe in Ljubljana. There's a nice terrace, which helps because the rest of the cafe is pretty small.
Address: Gornji trg 17
TOZD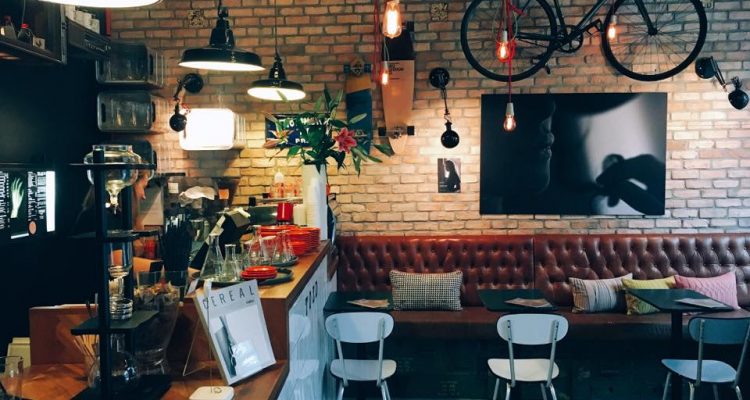 An artistic cafe complete with contemporary Slovenian art and a library, TOZD is a fun place to relax while sipping fair trade coffee. Sit outdoors if the sun is out, but be sure to have a peek at the quirky decorations that adorn the walls and shelves.
Address: Gallusovo nabrežje 27
Cafetino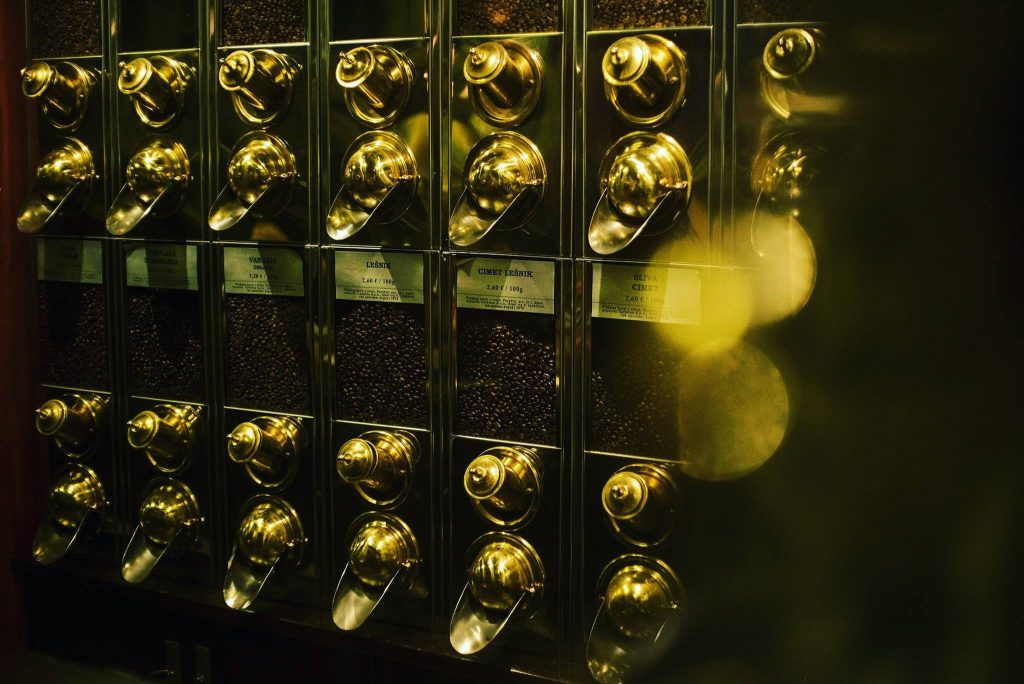 Tine is the owner of the aptly named Cafetino, which is nestled amongst the cobblestones in the center of town. The coffee is excellent, since Tine sources and roasts it himself. In fact this isn't a bad place to pick up a souvenir so you can remember Ljubljana's cafe culture. They've got it all here, from French press to cold press.
Address: Krekov trg 8
Metelkova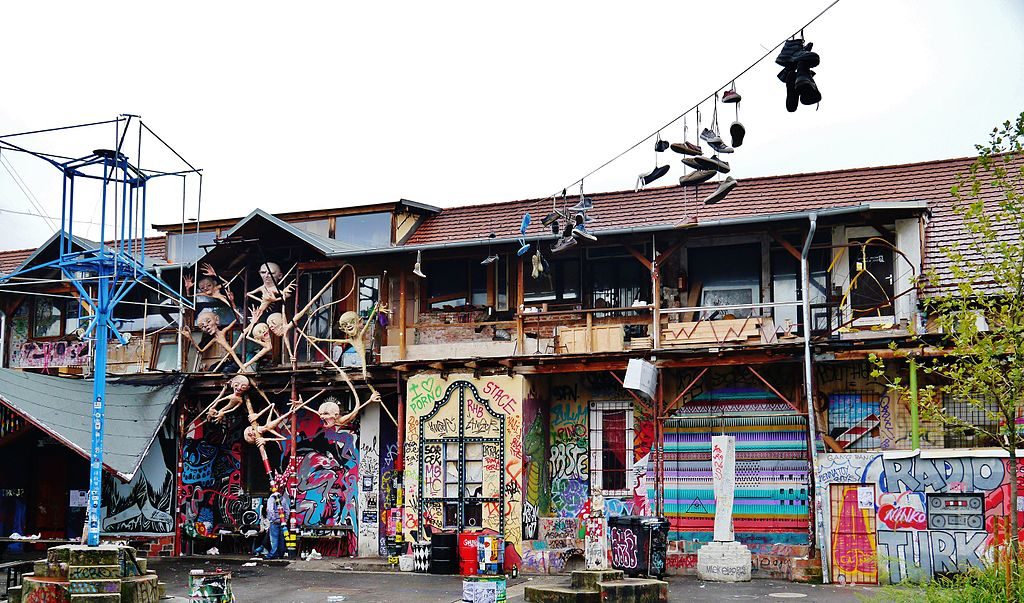 Okay, we love all the Ljubljana cafes on the list, but this one is definitely the most unique. Metelkova has been constructed out of a Yugoslav army barracks. More a cultural center and club than strictly a cafe, you can get coffee here, along with just about anything else you might want. Stop by at night for excellent live music.
Address: Metelkova ulica
Cacao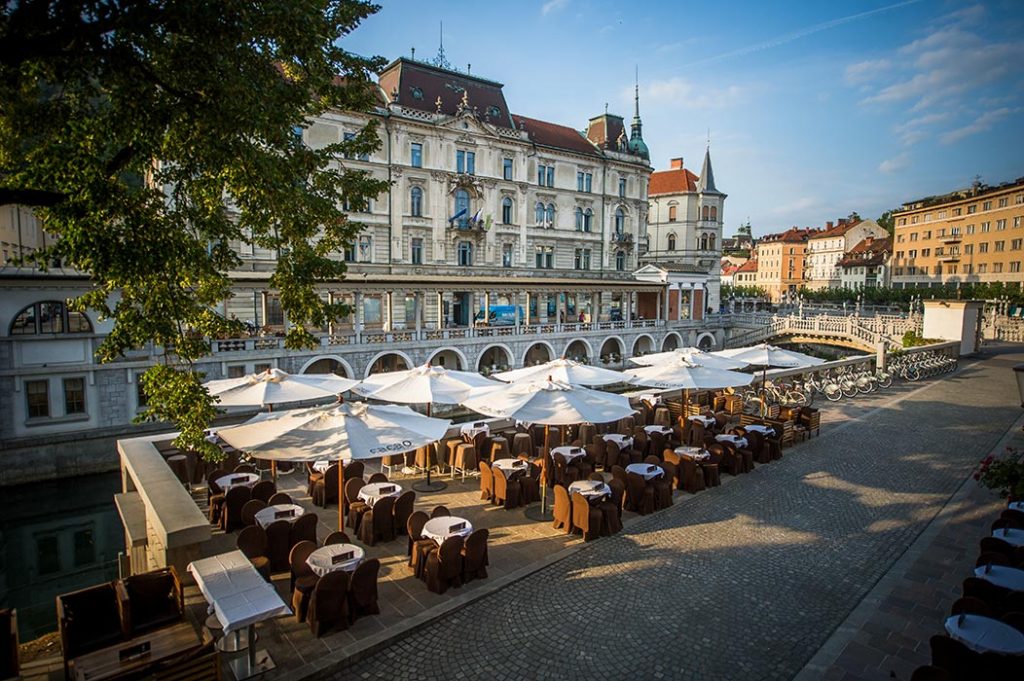 Cacao definitely comes to life during the summer, or anytime the sun is out. A large portion of the cafe consists of chairs on a riverbank terrace. It's easy to while away a few hours here, idly watching the world go by. The pastries and light bites are excellent. This is a great place for breakfast or at any time of day.
Address: Petkovškovo nabrežje 3
Are you planning a vacation to Ljubljana? We specialize in Slovenia travel packages and would be happy to help create the vacation of your dreams. To learn more, just get in touch!

Stephan Delbos is an internationally published writer and editor. Born in the US, he has lived, worked and traveled in Europe for a decade. He's fond of oysters and arid martinis.