With the tensions in the Crimean peninsula, in the south of Ukraine, it's natural to be concerned about the implications for travelers visiting nearby countries.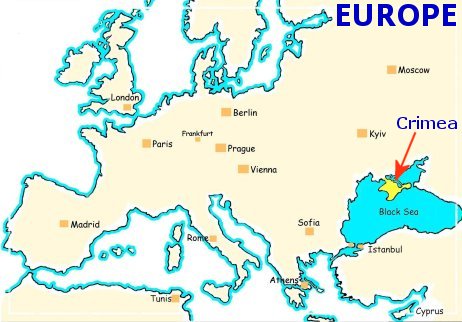 As most of the countries we cover are at least 1,000km from the Crimea and almost all of them are EU and NATO members, we are confident that travel to all the destinations we cover in Central & Eastern Europe is perfectly safe but should you have further concerns, we recommend checking the travel advice of your country's state department or foreign office. None of the countries we cover have any warnings regarding travel. Here are the links for our most common countries of origin:
US State Department Travel Warnings
Canadian Government Travel Warnings
Australian Dept of Foreign Affairs Travel Advice
UK Foreign & Commonwealth Office Travel Advice
If you were planning travel to Russia or Ukraine and would like to experience a little Eastern European flavor without the uncertainty, may we suggest a visit to some of the destinations we offer in what is increasingly (and correctly) being referred to as Central Europe: Prague, Budapest, Krakow, Berlin for example. Or perhaps the Baltic States. if you want to be even further away from Ukraine then Croatia, on the Adriatic Sea is the ideal destination. If you'd like us to plan an itinerary for you or have any questions we can help you with, please get in touch.

Charlie is head of marketing at JayWay Travel. A long-term Prague resident, his interests are cooking, eating out, cycling, skiing and of course, travel.