Spring is a big deal in Central and Eastern Europe. That's not only because many of these countries were once pagan, but also because they have to put up with a long, dark winter. So when spring finally comes around, people are ready to celebrate. Most spring festivals in Central and Easter Europe involve burning or drowning an effigy of a witch that represents winter. These ancient rites are still a thrill to see today. But there are also some very notable music festivals that take place as the weather warms up. So let's take a closer look at both!
The Czech Republic and Slovakia
The Czech Republic and Slovakia were once a single country, so it's no surprise that they have similar spring festivals. Both countries recognize the figure of Morena, the Slavic goddess of death and winter. It's her effigy you'll see burned in countless spring celebrations here, from the smallest village to the biggest city.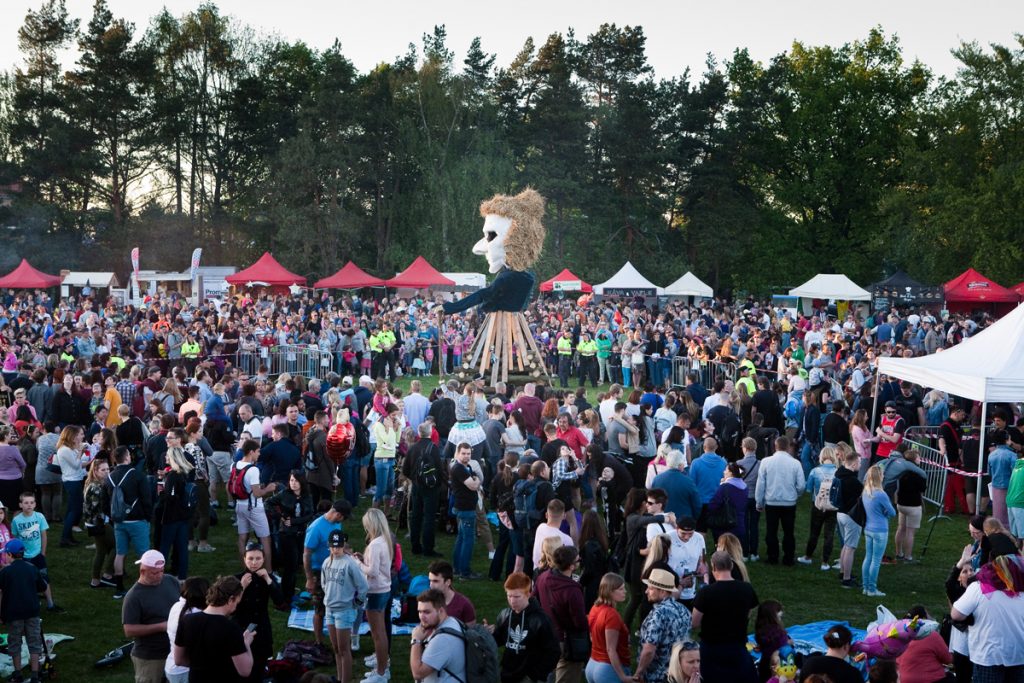 On the last day of April, locals get together for a parade which ends in a park or field where a big bonfire blazes. Expect sausages cooked on open flames, and plenty of wine and beer. It's a party that can continue long into the night. After all, spring only comes once a year!
Jump to a section of this article
Estonia
In Estonia, they call their spring celebration Suvisted, which comes from the word for summer. It's a big party with plenty of dancing, singing and homemade food. Even in the capital you might see people dressed in folk costumers and celebrating in parks and backyards. But in villages and the countryside they really go all-out for this spring festival.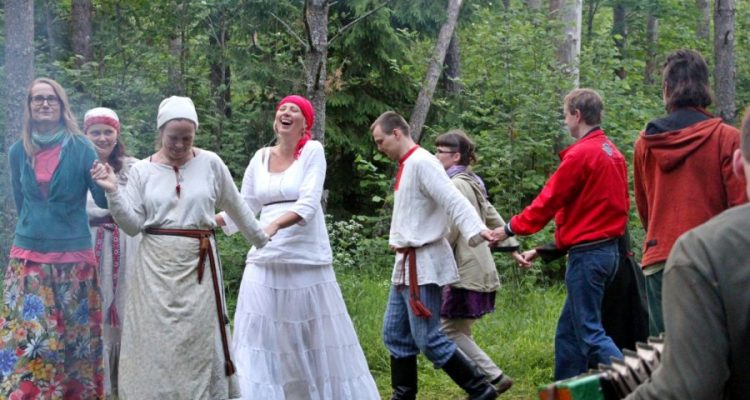 Many farming communities in Estonia still depend on good weather to grow crops, so once you get out of the bigger cities you'll see whole villages celebrating the coming of spring in their own special way. Prepare to sing and dance!
Germany
Walpurgisnacht is the famous German party packed with witches and gods. The festival takes place at the end of April and generally consists of bonfires and parades, especially in the villages. Costumes, facepaint, mulled wine and plenty of pranks and fun are the main attractions.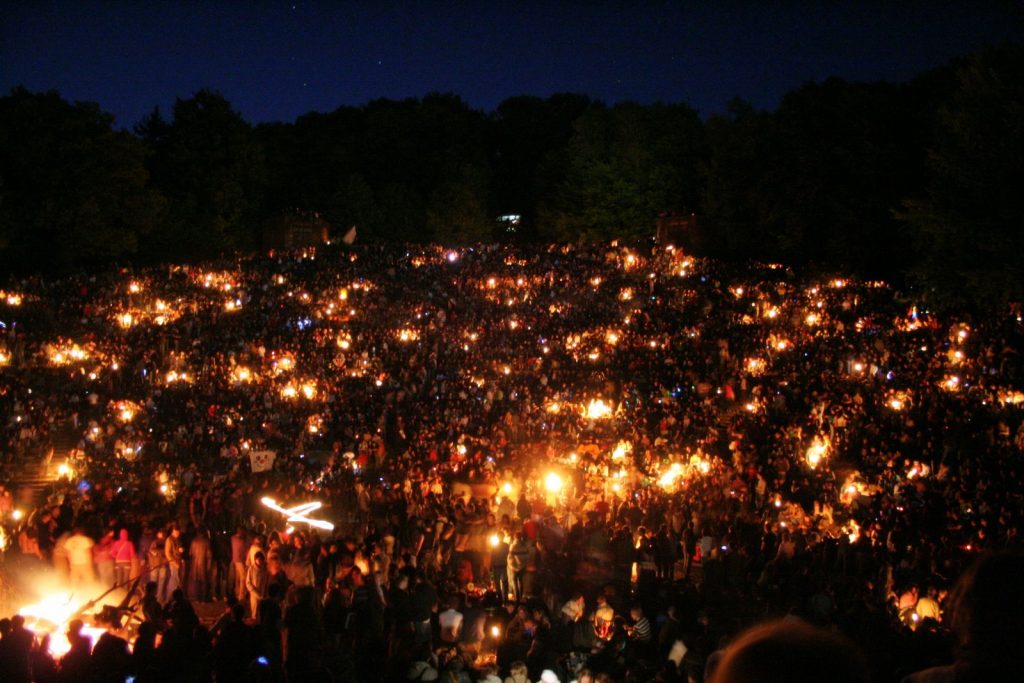 More than just a spring festival, Walpurgisnacht has become a celebration of all things gothic, spiritual and mythic. Some of the greatest writers in German history, including Goethe, have made this special night a subject for tall tales and epic poems.
Hungary
The hillside village of Holloko is the center of Hungary's spring celebrations. Here the pagan ritual is also associated with fertility. You can look forward to folk songs, costumes and local boys chasing girls to soak them with buckets of water.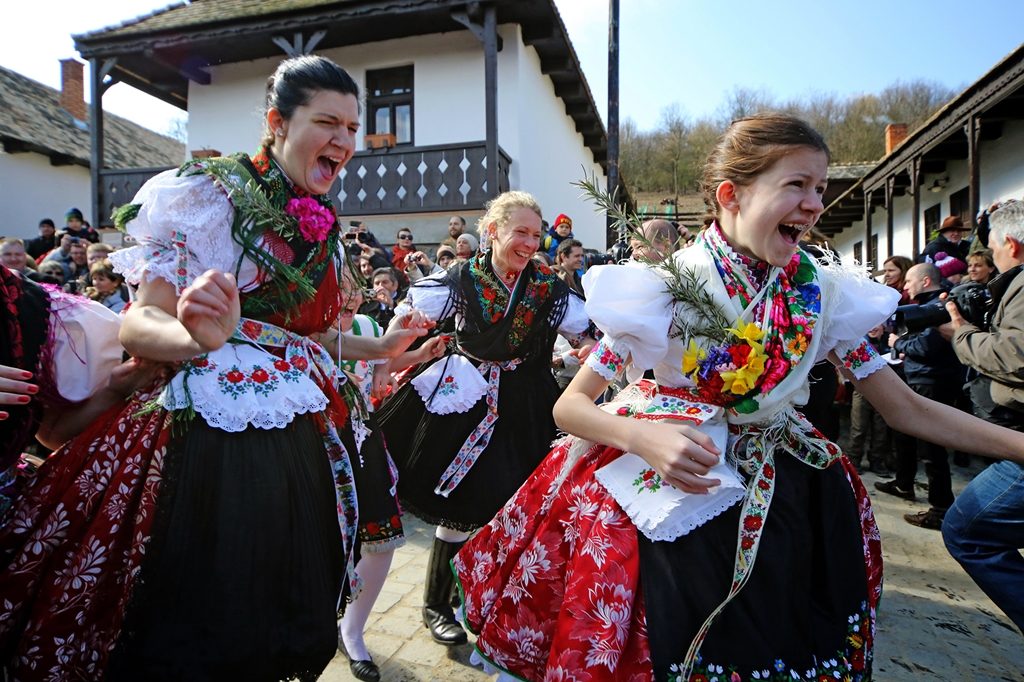 Holloko was settled in the 17th century and since 1987 has been a UNESCO World Heritage Site. It's a traditional Hungarian village where classic rural architecture and folk costumes are still the norm. The place really comes alive during the spring festival, which has become an international attraction.  Our Budapest team even made a video about it a while back:
Latvia
Latvia's spring celebrations take place during the spring solstice. The biggest celebrations are held in the countryside, where locals sing, dance, eat and party. Like most spring festivals in Central and Eastern Europe, this one involves burning an effigy. The person who gets to hold the torch is generally considered a respected figure in the community.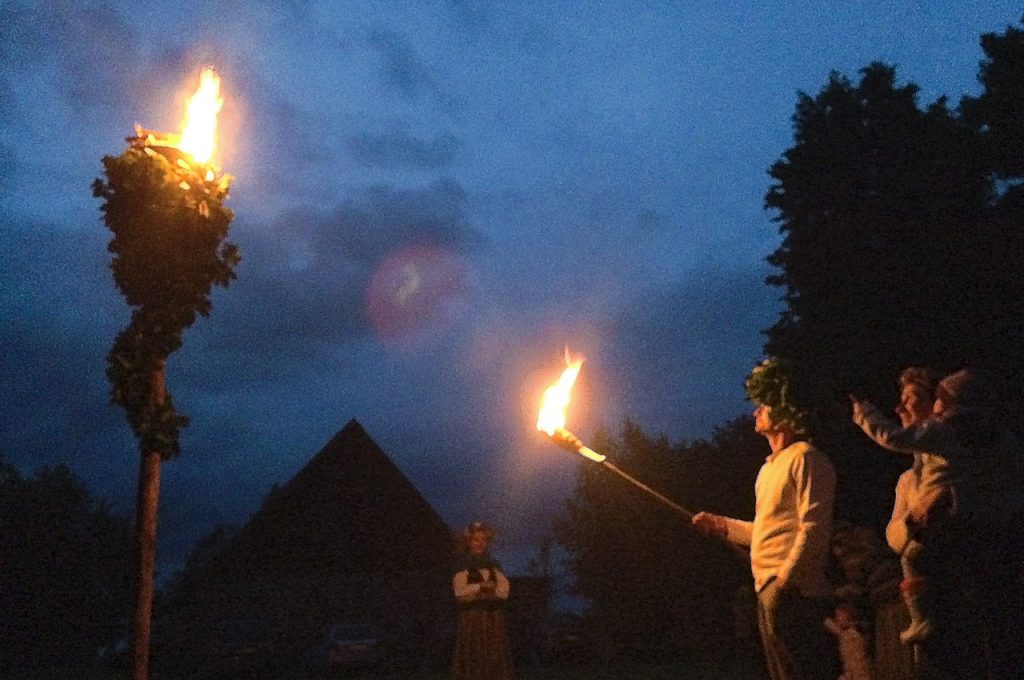 These celebrations are a family affair, with everyone taking part and singing, dancing and sitting around the fire long into the night. It's a festival of light and a very pleasing sight!
Poland
Marzanna is the witchlike figure who represents winter and darkness in Poland. But rather than lighting her on fire as they do in the Czech Republic and Slovakia, the Polish drown her. The celebrations take place on the 4th Sunday after Lent, and most parades and festivities end with the drowning of the effigy.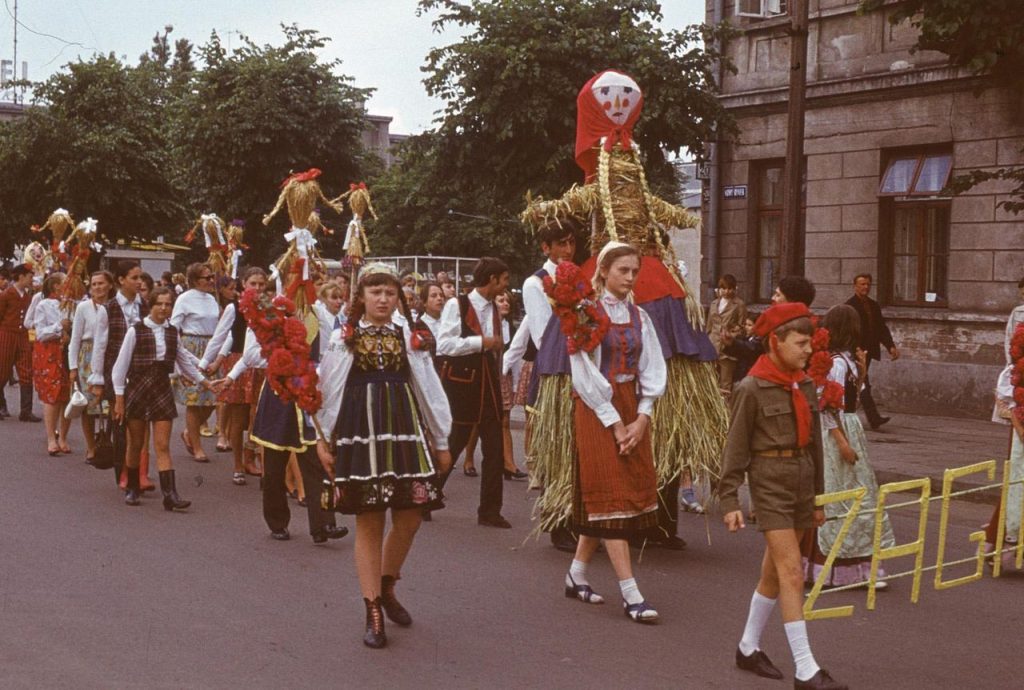 To experience an authentic Polish spring festival these days you'll have to escape the city. But even in Krakow and Warsaw you might see a parade or two, along with some spring revelry. 
Serbia
St. George's Day, also known as Đurđevdan, is the main spring festival in Serbia. Like other spring festivals in Central and Eastern Europe, this one involves plenty of food and wine, family feasts and friends partying together. 
Slovenia
In Slovenia they build boats loaded with candles and let them float down rivers to celebrate spring. The name of the festival is Gregorjevo and it taes place on March 12th. The idea is that candles are no longer needed because the days are getting longer. This is accompanied by parades, costumes, singing and dancing.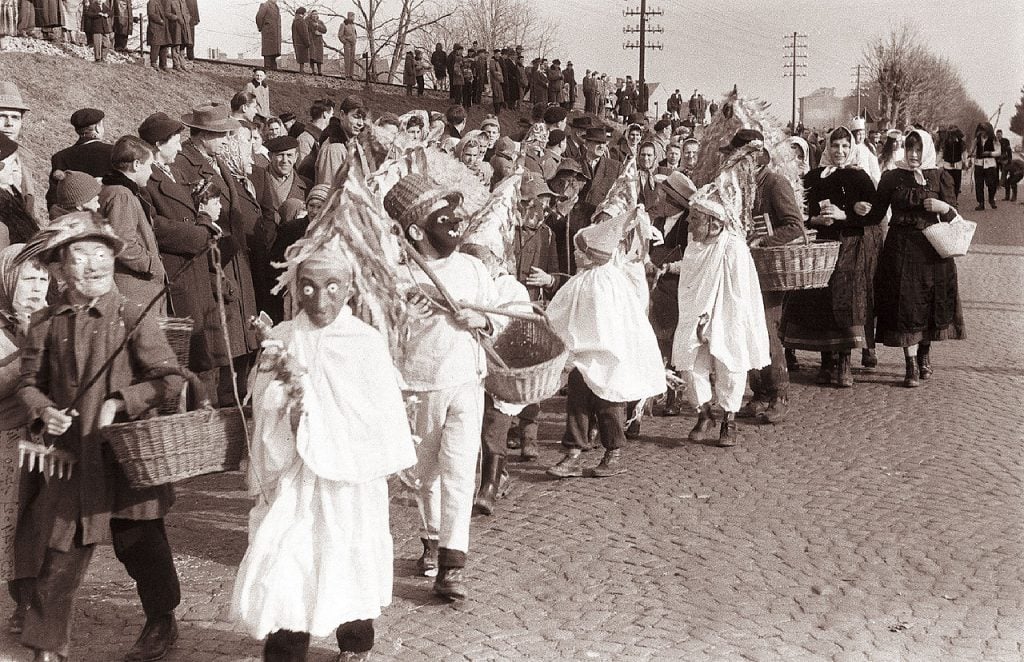 If you are visiting Slovenia during Gregorjevo, we recommend exploring Lake Bled and Bohinj, more rural communities surrounded by beautiful nature. Here you can really get immersed in the celebration.
But maybe you're looking for more than costumes and bonfires. If you're visiting Europe in the spring and you'd like to put some pep in your step, there are several festivals that combine celebrations of the season with world-class music.
Spring music festivals in Europe
Sideways, Helsinki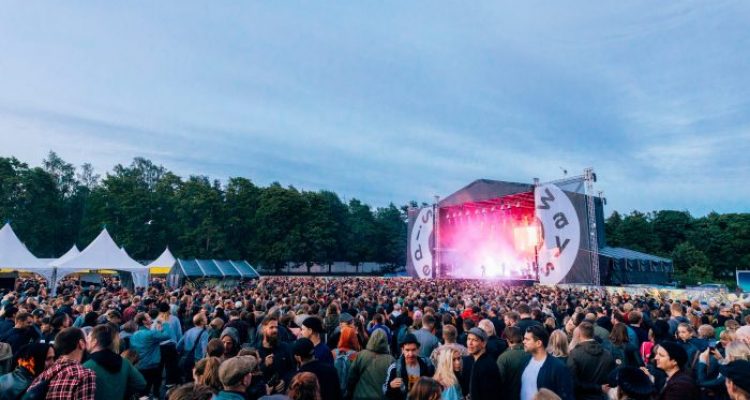 Sideways is an annual independent music festival held every June in Helsinki. It attracts about 12,000 people and draws some of the most famous names in indie music from around the world, but maintains an intimate atmosphere. Record collectors and lovers of all things retro will feel right at home here. There's even an old school arcade!
Snowbombing, Austria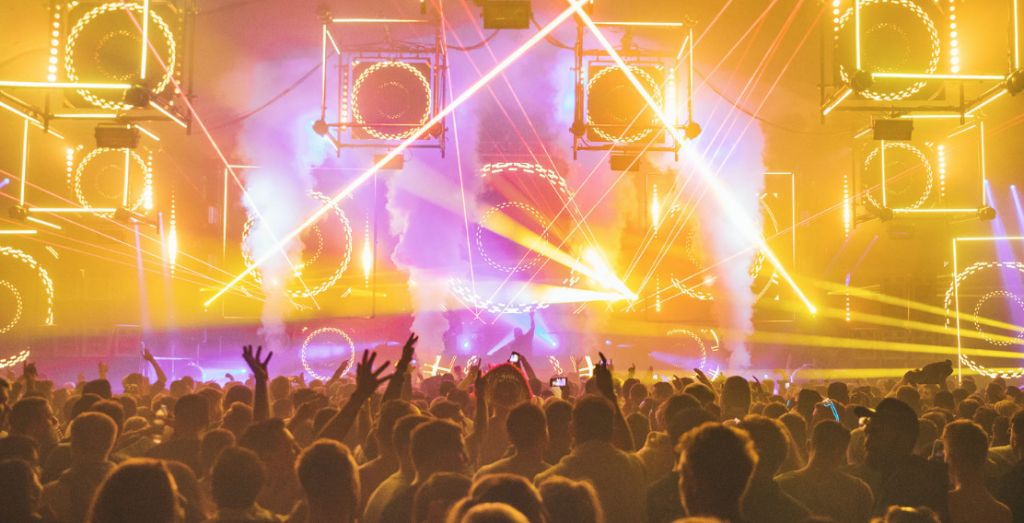 If you love skiing or snowboarding and also love music, then this festival is for you. Held at the beginning of April in the Austrian Alps, Snowbombing is the perfect combination of live music and fun in the great Austrian outdoors. You can look forward to sipping an Aperol Spritz and taking a load off in the igloo village!
Sunwaves, Romania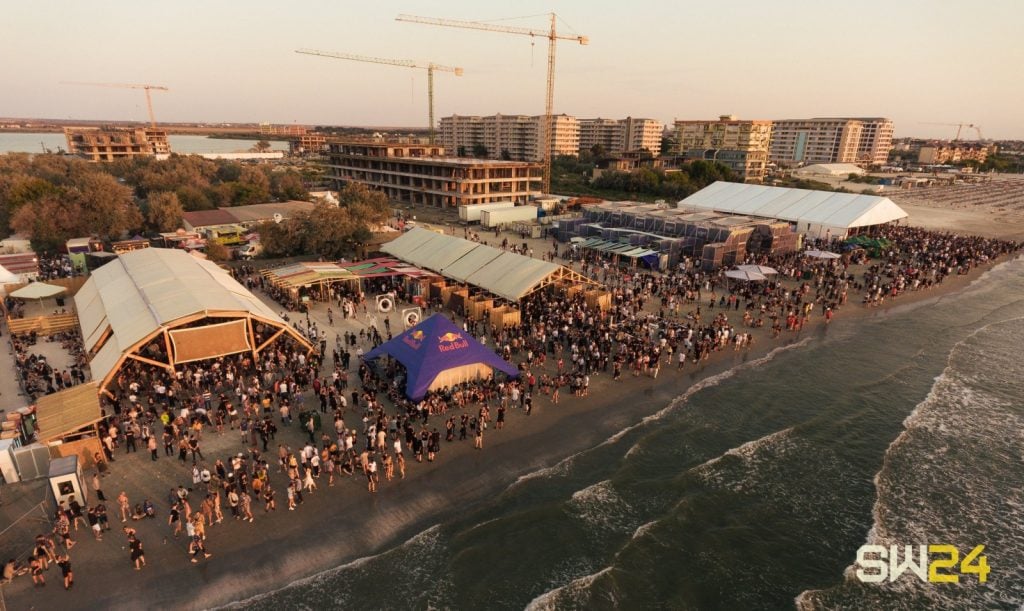 You might not think of the beach when you think of Romania, but part of the country does indeed border the Black Sea. Sunwaves is a fun festival held on the shore each year at the end of April. Over the years the festival has become legendary, with live DJs and performances setting the scene for a non-stop beach party.
Are you planning a trip to Europe? At JayWay Travel, we're Europe travel experts. Just get in touch to start planning the perfect holiday!

Stephan Delbos is an internationally published writer and editor. Born in the US, he has lived, worked and traveled in Europe for a decade. He's fond of oysters and arid martinis.