With so many amazing destinations waiting to be discovered, deciding where to go in 2023 can be a bit overwhelming. But fear not. Our team of local experts across Europe has come up with a list of the best places to visit in 2023. Whether it's a winter wonderland or a summer retreat you're dreaming of, in this guide, you'll find suggestions for trips you can take in each month of 2023.
Without further ado, let's have a look at where to go in 2023!
Where To Go in 2023
January
Innsbruck, Austria
There's no better way to start the year than surrendering to the charm of Austria's snowcapped mountains. Innsbruck and its fairytale-like Old Town is the ideal base for skiing lovers, as some of the country's best ski resorts are an hour's drive from the heart of Innsbruck. There are even ski slopes you can reach by funicular from the center of town (keep an eye out for the Zaha Hadid-designed station). But why stop in Innsbruck? This 17-day itinerary shows you around the best of Austria for a winter adventure that you will never forget.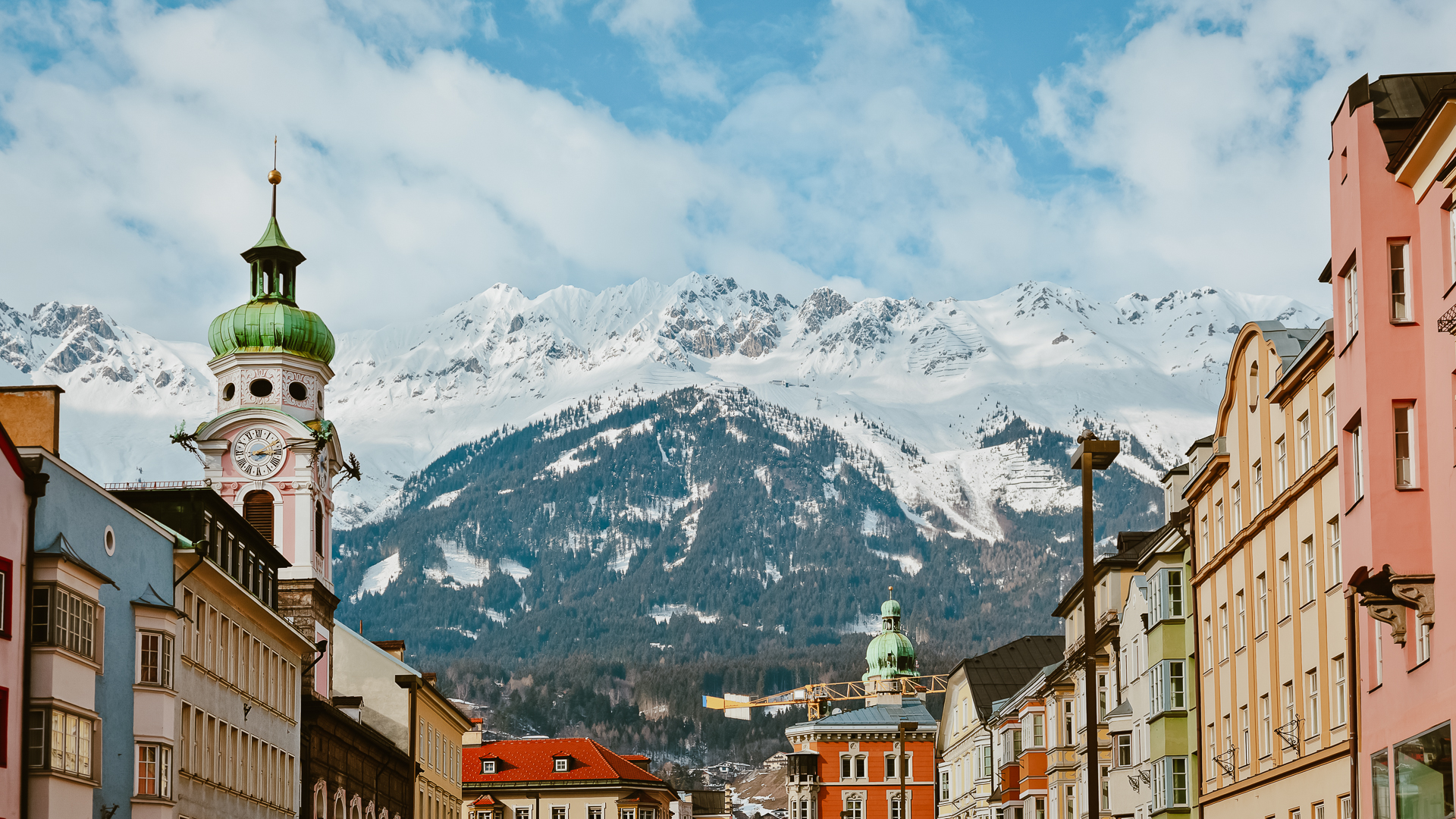 Sicily, Italy
If you can't say no to a beachfront holiday even in the heart of winter, why not take that trip to Italy – and more specifically Sicily – you've always dreamt of? Visiting Sicily in winter means that you can explore the region's rich history, cultural treasures, and unique traditions without the hordes of tourists and the scorching heat the summer months inevitably bring. Moreover, planning a trip to Sicily in January offers countless opportunities to mingle with locals in authentic restaurants and low-key bars, experiencing the region in the most authentic way.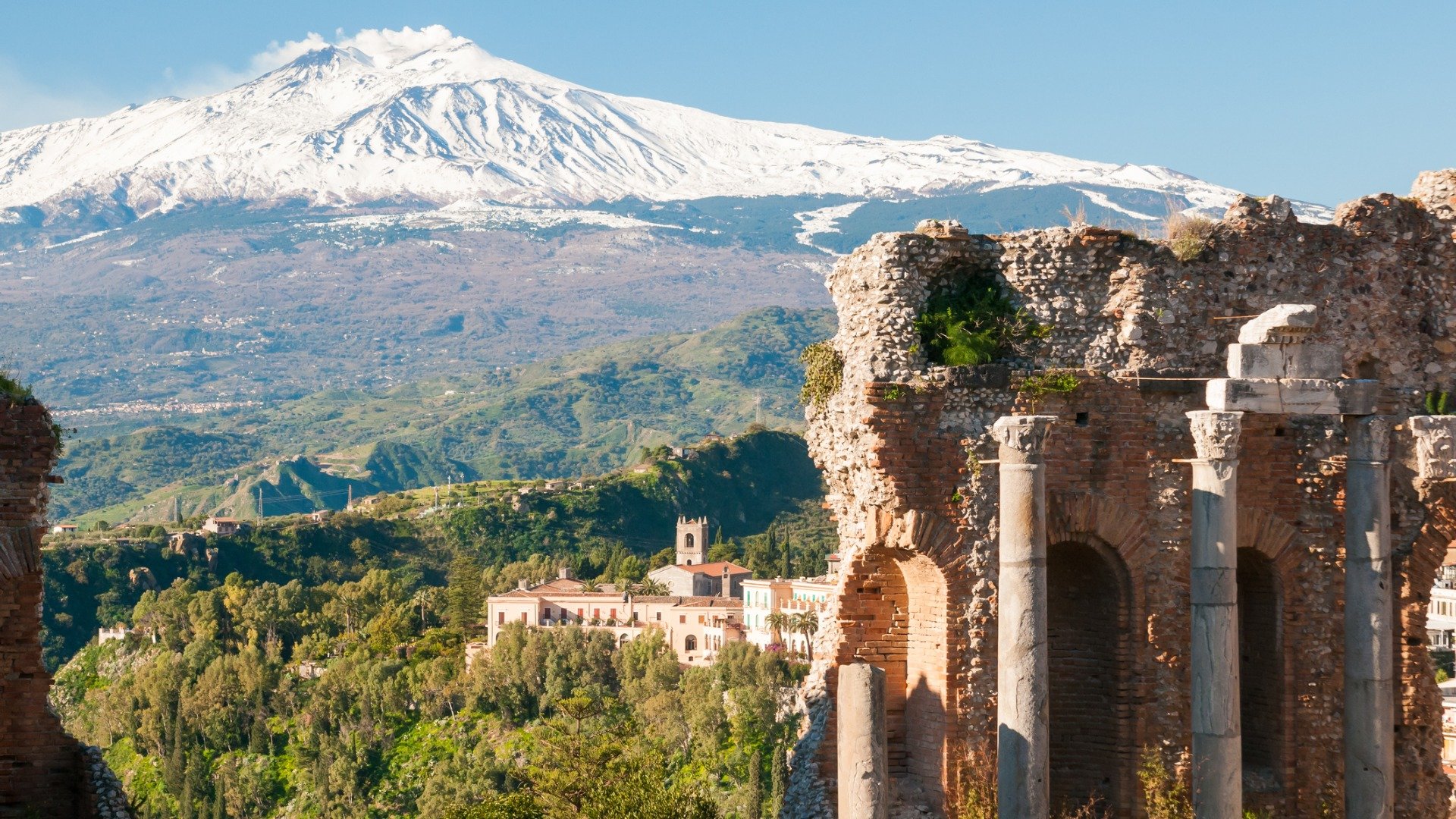 February
Cologne, Germany
Traditionally, February is the month dedicated to Carnival festivities and celebrations. If you're wondering where to go in 2023 for the best Carnival ambiance, we can't recommend Cologne enough. Cologne's Carnival is often referred to as the craziest party in Germany and for good reason. Dating back to the Middle Ages, this Carnival is also one of the oldest in Europe. Thanks to its central location, Cologne can be easily combined with any itinerary across Germany you wish to follow or even a trip around the Netherlands.
For more information about this year's Carnival in Cologne, click here.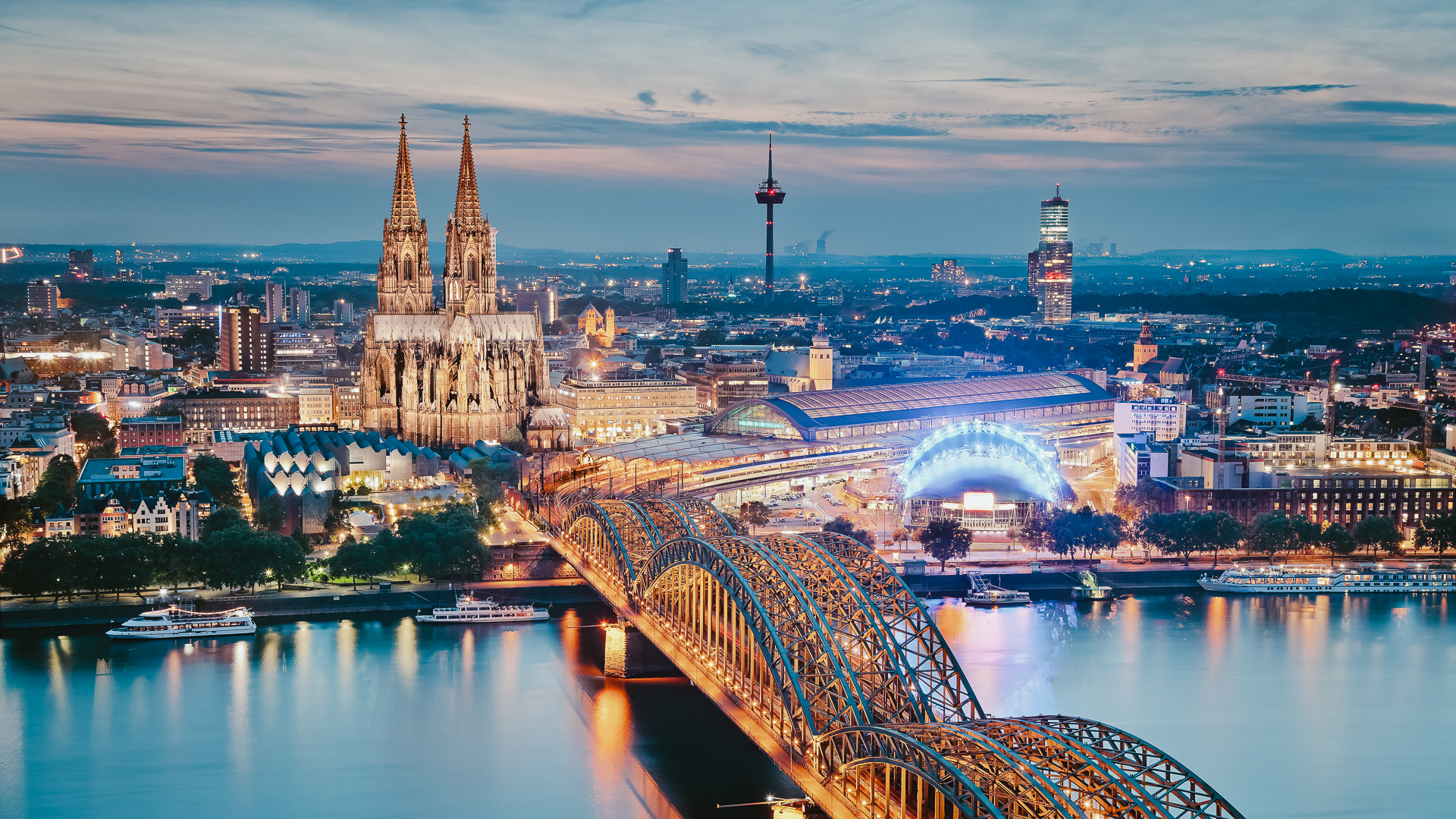 Ioannina, Greece
Speaking of Carnival celebrations, the city of Ioannina in Greece is home to a very special tradition that's been around since the country was under Ottoman occupation. Ioannina is a gorgeous city to visit any time of the year. Yet, during Carnival, the city is on fire – quite literally. Each of the city's 60 neighborhoods lights up a fire – the so-called Tzamala – and the celebrations begin: dancing, drinking wine, and having fun go on until the following morning.
You can combine Ioannina with several other destinations on the same trip for an itinerary that reveals the magic of mainland Greece.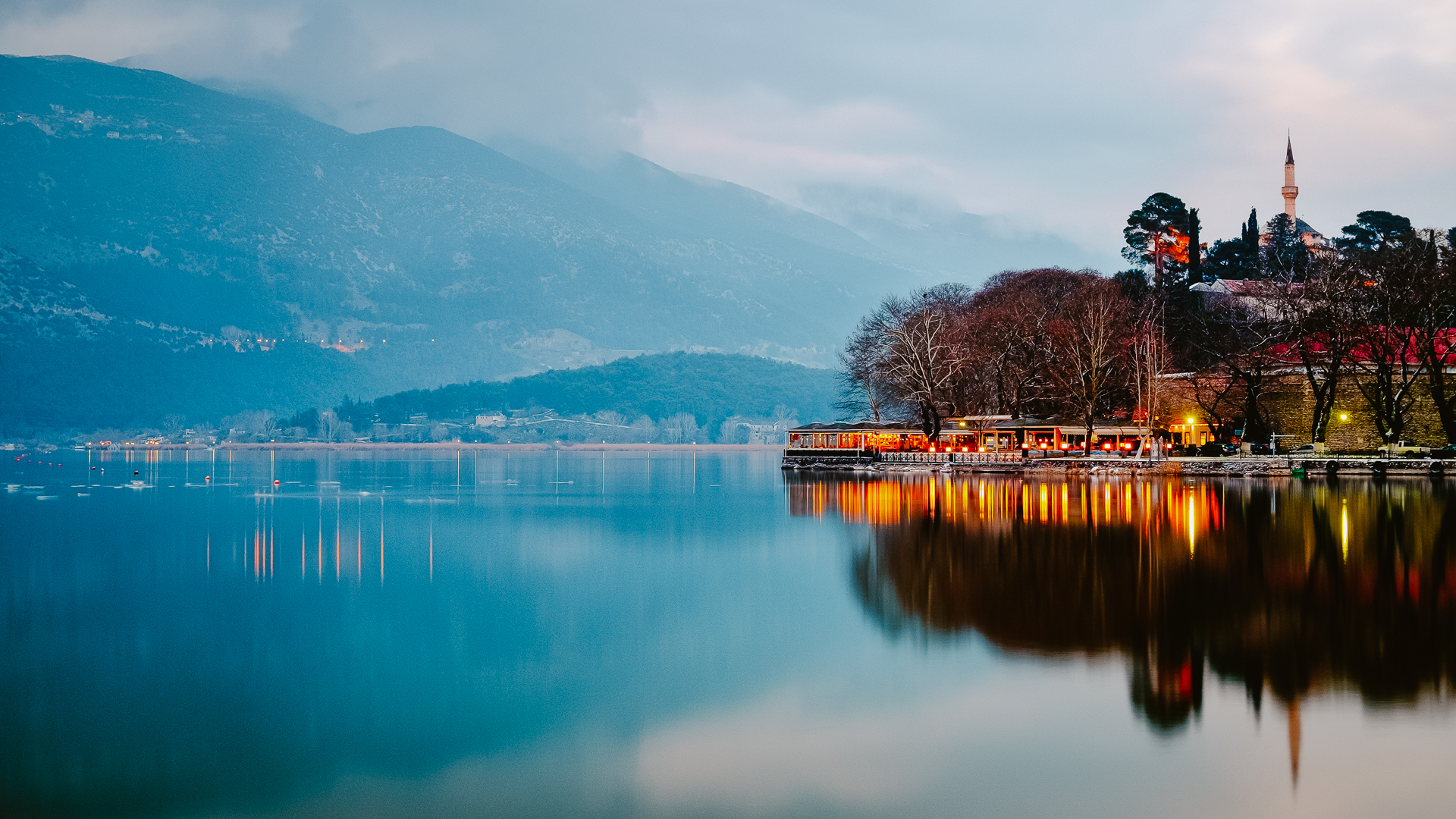 March
Amsterdam, The Netherlands
It's highly unlikely that you're looking for an excuse to visit Amsterdam, as it's one of the prettiest and most exciting capital cities in Europe. Yet, if you're looking for the right time to visit Amsterdam, it can be no other than spring. Amsterdam is known for many things, and tulips are definitely among them. The tulip season in Amsterdam starts in March, and this is probably the best month to visit the Dutch capital if you want to see it embellished with colorful tulips, but without the crowds April and May bring.
To find out the specific dates and other information about this year's Tulip Festival in Amsterdam, click here. For a trip-by-train to remember, add Paris and Brussels to your itinerary and enjoy ten days across three fabulous European capital cities.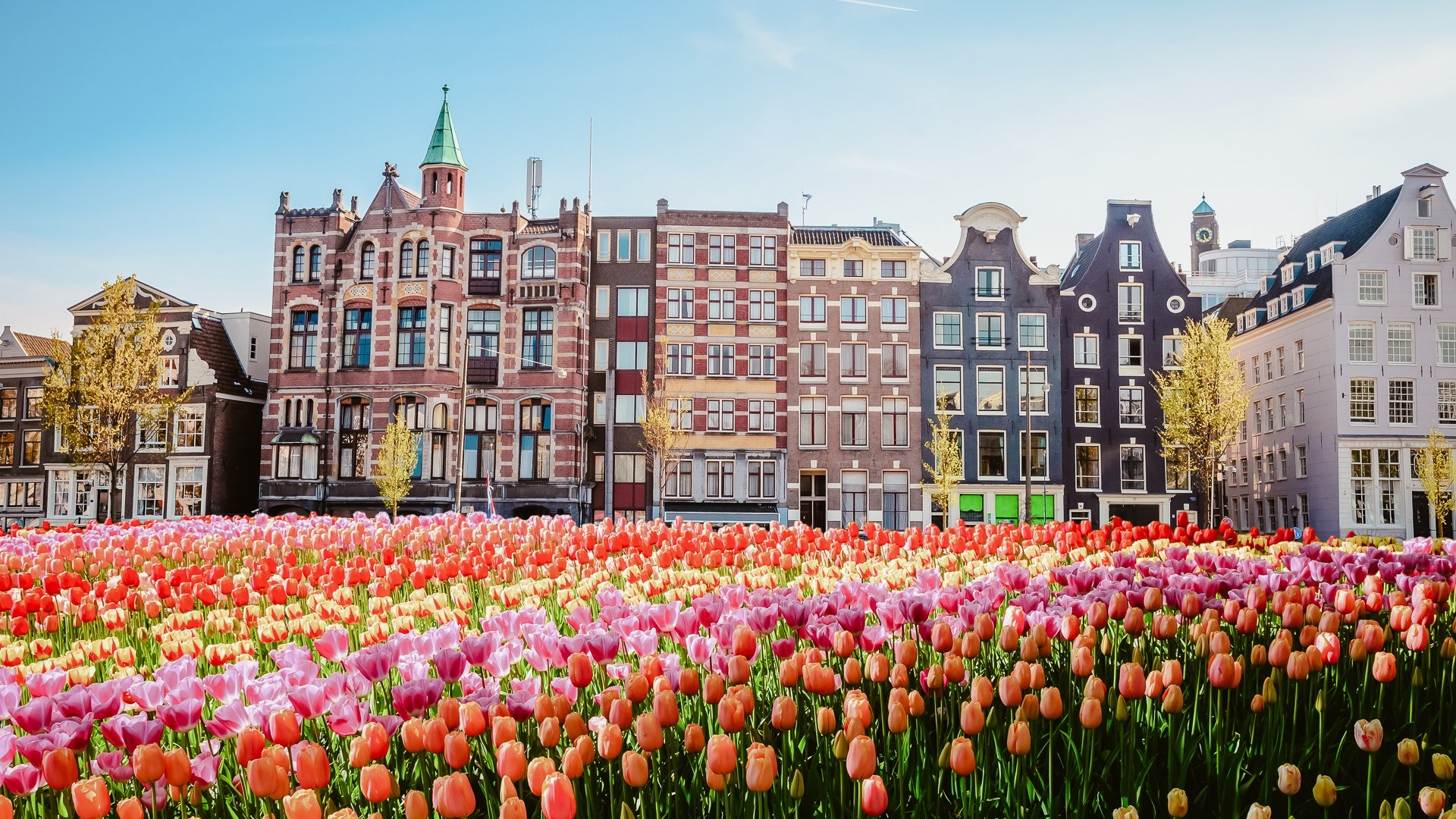 Zagreb, Croatia & Belgrade, Serbia
What if we told you that March is one of the best times to explore off-the-beaten-path destinations across Europe and experience them like a local? In Zagreb, the vibrant capital of Croatia, the impressive Festival of Lights takes place every March. Around the same dates, the esteemed Belgrade Dance Festival comes to life in Serbia. You can discover everything the two capitals have to offer on an itinerary that highlights the best places to visit in former Yugoslavia.
Click here for the Festival of Lights dates and information and here for the program of the Belgrade Dance Festival 2023.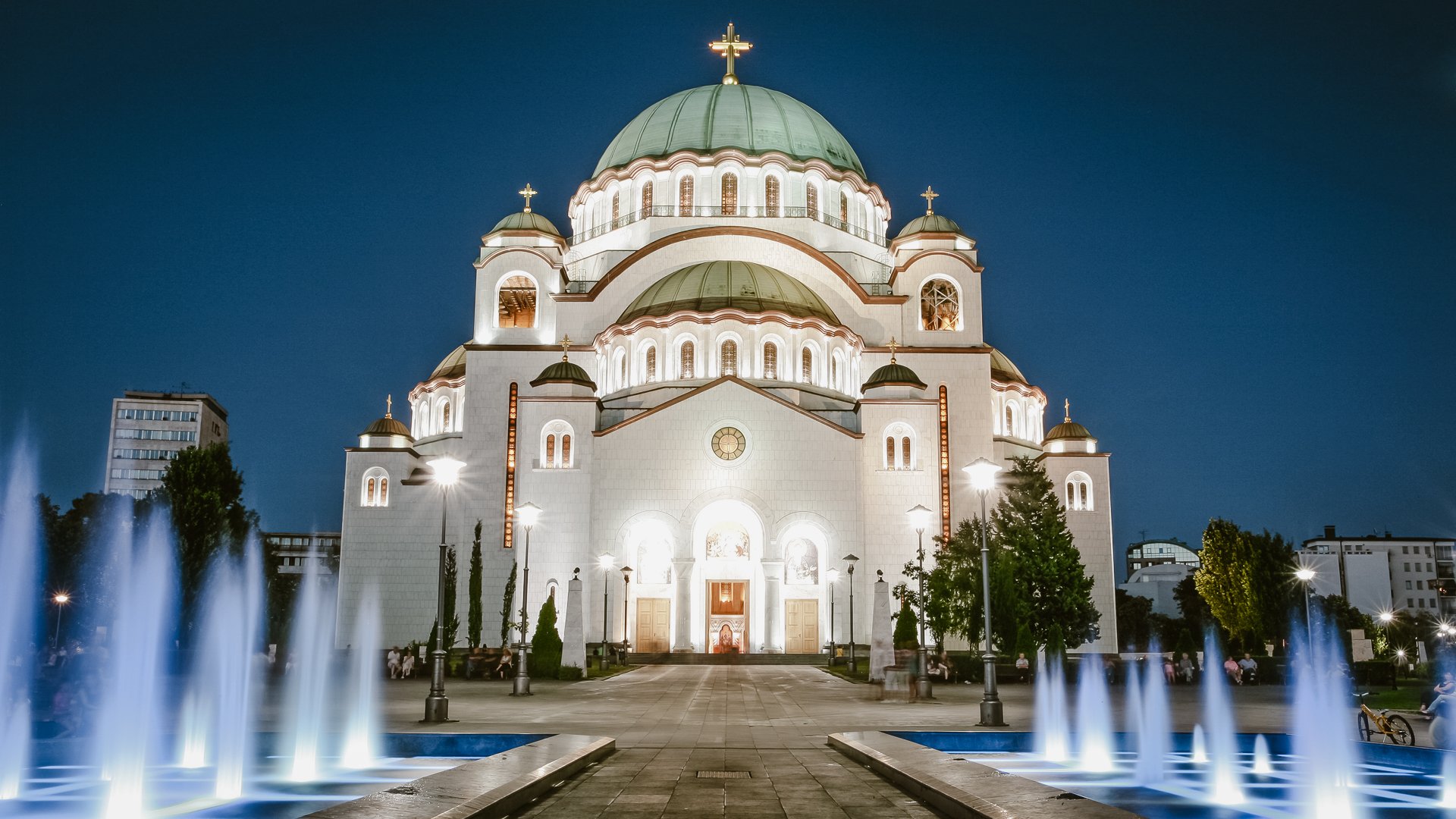 April
Corfu, Greece
With century-old traditions and the most pleasant weather you could ever wish for, Greece is never a bad idea for an Easter break. The island of Corfu in particular is the ideal destination for an Easter to remember. In the gorgeous Old Town of Corfu, celebrations begin on Palm Sunday. However, the highlight is Holy Saturday with the reenactment of the earthquake that happened when Jesus rose from the dead, followed by locals throwing clay pots from their balconies to express their joy.
Don't forget to plan your trip around the Orthodox Easter dates, which don't always coincide with the Catholic Easter dates. Orthodox Easter Sunday in 2023 is on the 16th of April.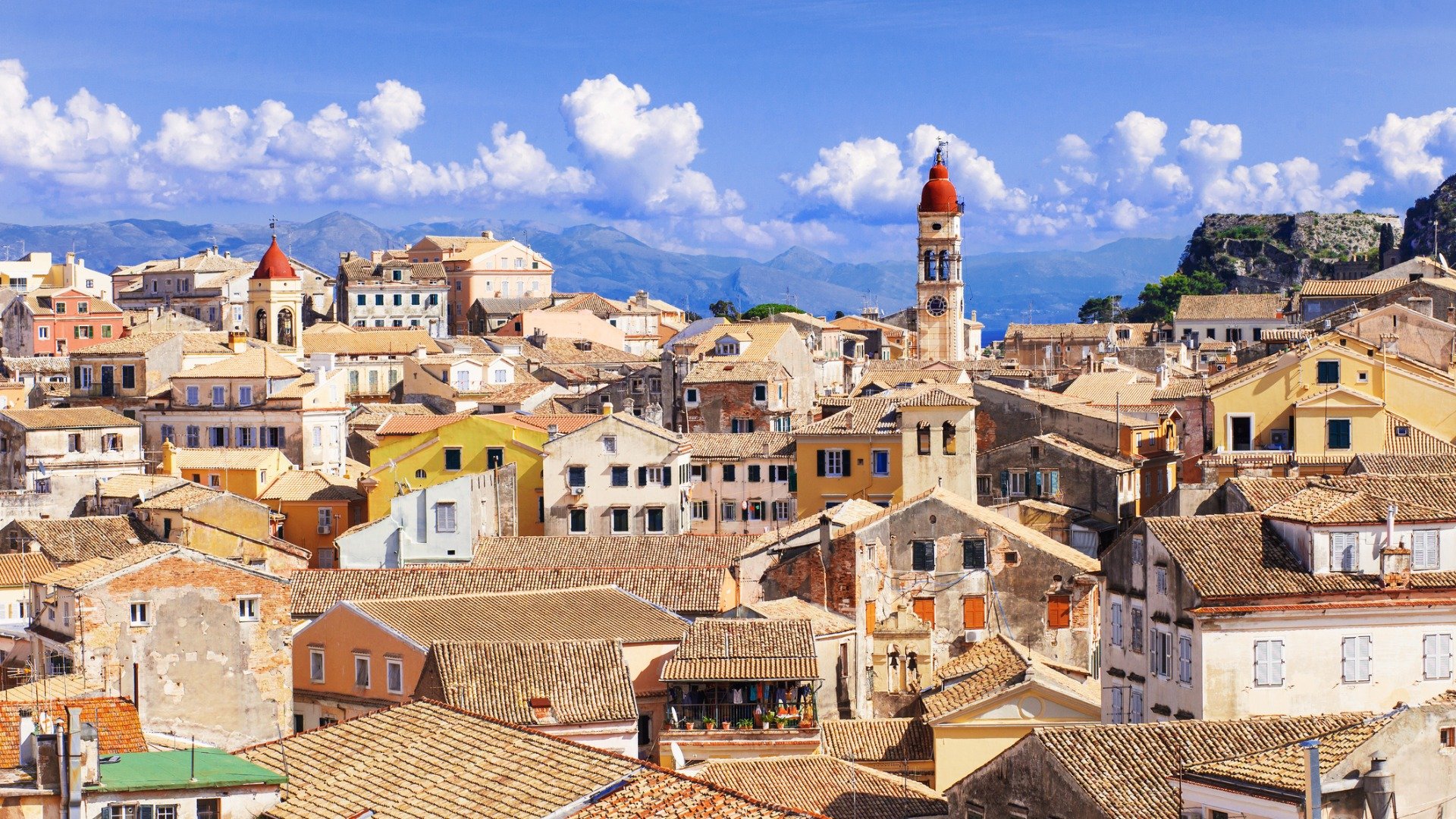 May
Prague, Czech Republic & Berlin, Germany
One of the most beautiful capital cities in Europe, Prague becomes even prettier in early May when it puts on its dreamy cloak of cherry blossoms. May is the best time to enjoy walking around this almost unbearably romantic city while the weather is sunny and warm but not yet hot. If you're visiting Prague in May, you might want to combine it with yet another European capital that looks lovely in spring – Berlin. Steeped in history and graced with unparalleled urban vibes, Berlin is the perfect addition to any Central Europe itinerary.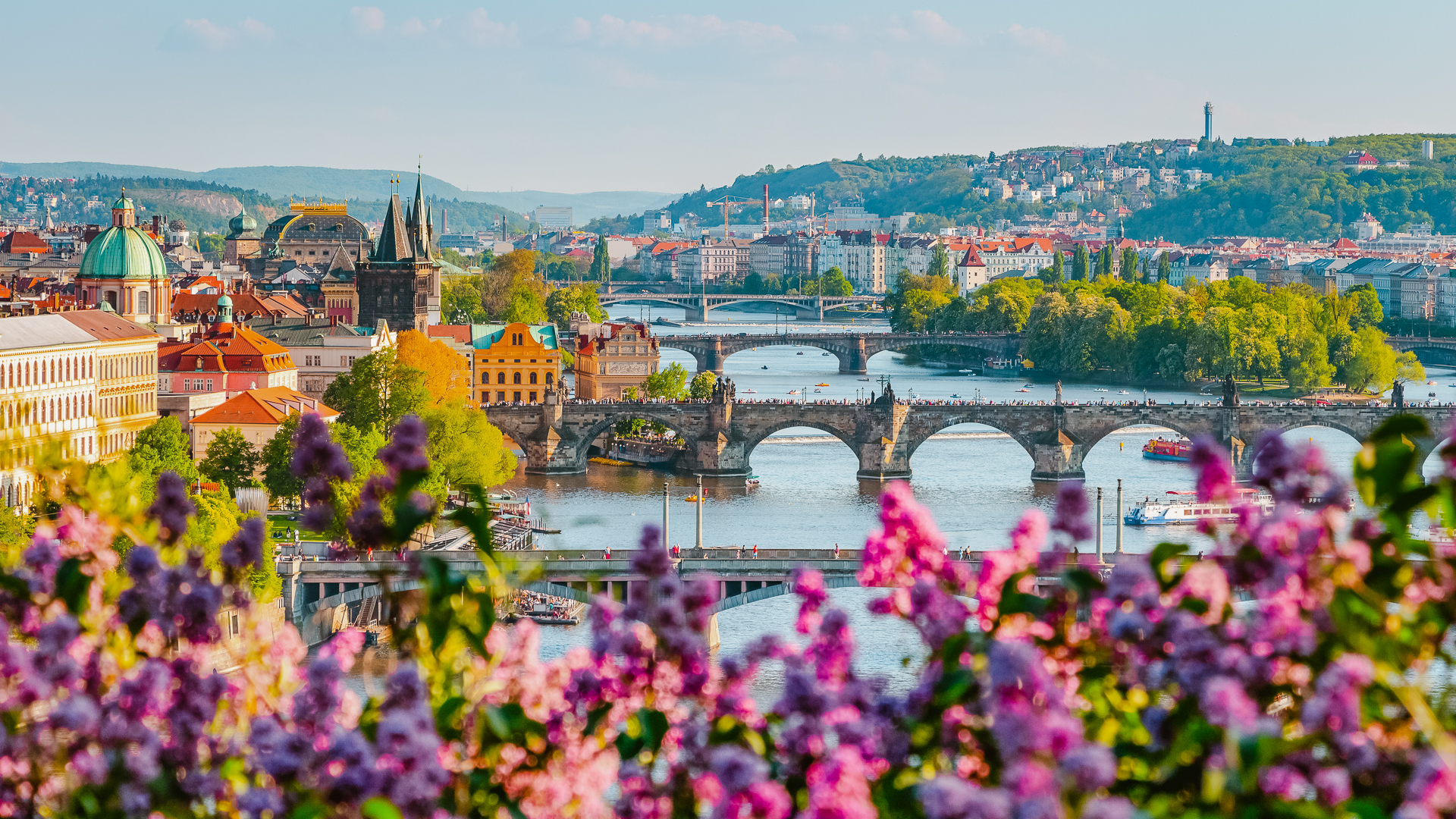 Split – Hvar, Croatia
Saint Domnius is the patron saint of Split, and the city throws a big party in his honor every year on the 7th of May. The festivities – collectively known as Sudamja – begin a couple of days before, and they include music concerts, cultural shows, and sports events. If you plan to be in Croatia in May, don't miss the chance to extend your stay by adding the island of Hvar to your Croatian itinerary before the hordes of summer holiday-goers arrive.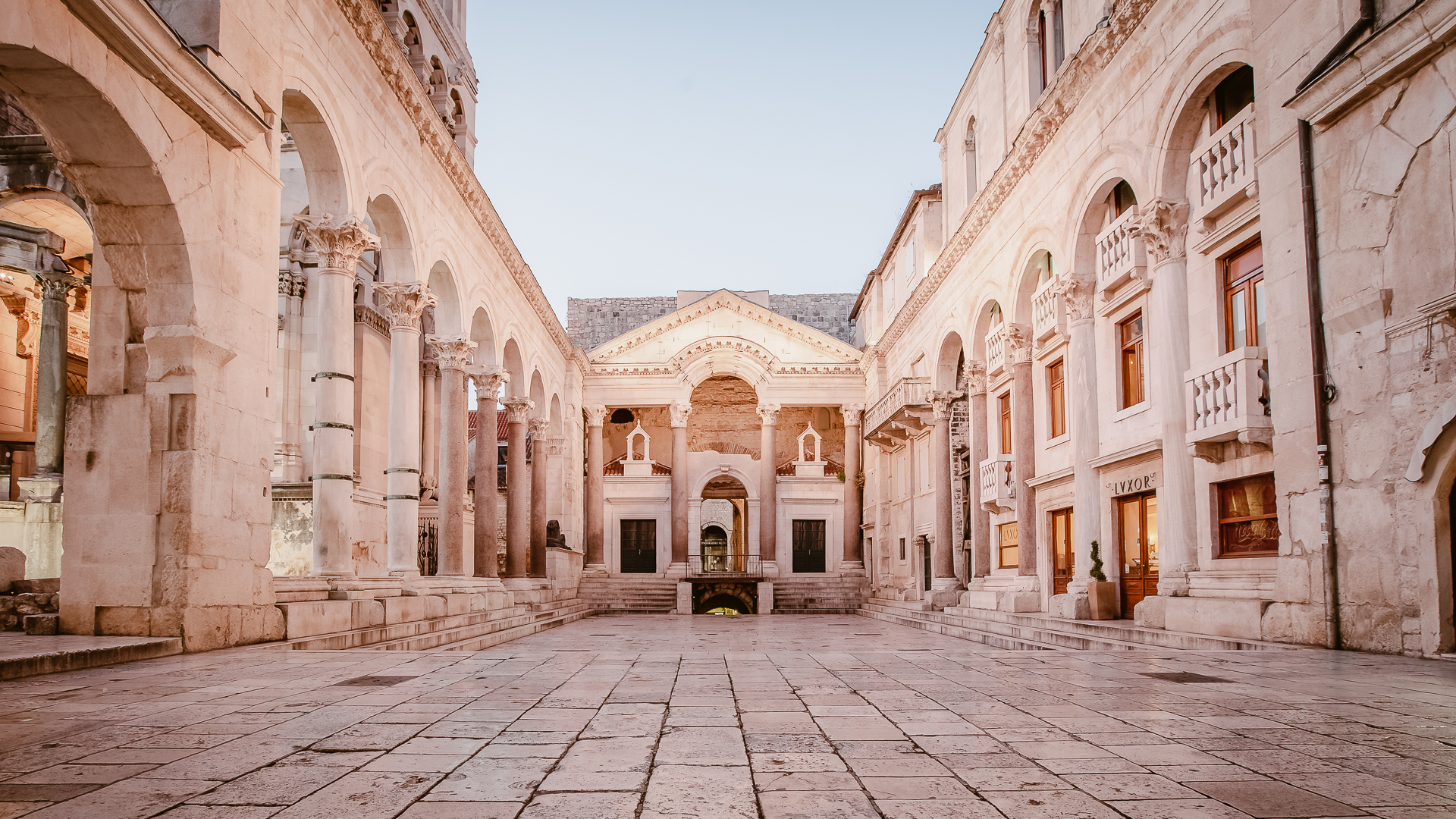 June
Rome, Italy
Rome is always a good idea for its vast history, insanely good looks, and iconic landmarks. Yet, this June, there's another reason to add Rome to your Italy itinerary. Between the 16th and the 18th of June, the Italian Air Force celebrates its 100th anniversary with an impressive airshow in Pratica di Mare, less than an hour's drive from the Italian capital. If you're into rock music, you might want to spend a few more days in Rome to catch some of the live rock concerts at the Rock in Roma Festival. For the line-up and ticket information, click here.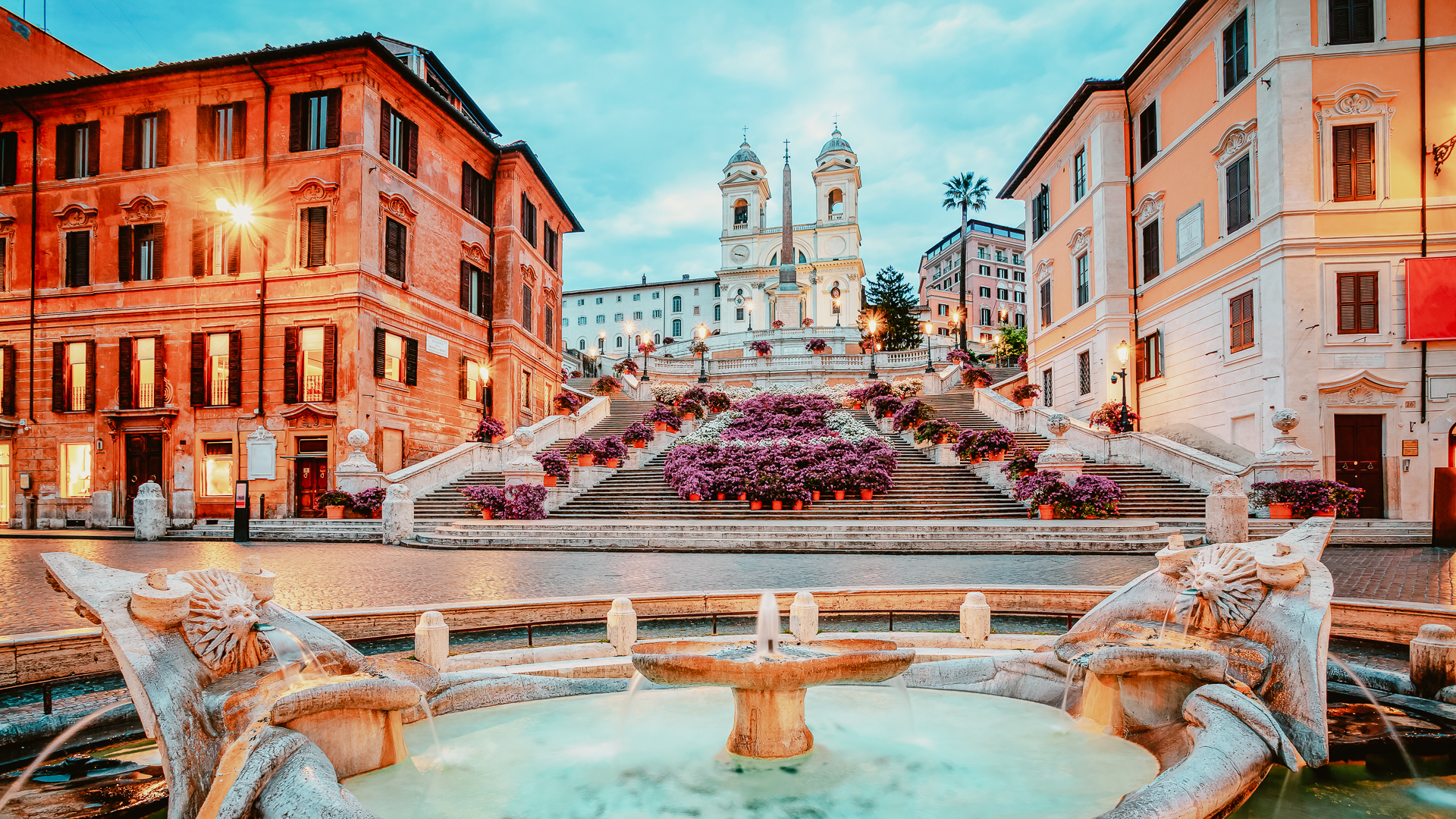 Bruges, Belgium & Lyon – Bordeaux, France
Few places in Europe can beat the fairytale vibes of Bruges. This bijou city that's often dubbed as Venice of The North is particularly pretty in the summer. Bruges is known for many things, and beer is one of them. The best way to delve into the local beer culture is to attend the Bruges Beer Festival from 10 to 11 June 2023. As a connoisseur of beer, you can then proceed to learn the secrets of superb wine, too. From 22 to 25 June 2023, the Bordeaux Wine Festival awaits at one of the best wine-making regions in Europe.
With all this alcohol, you might want to throw some food in there too. And where best to do so than the gastronomic capital of France, Lyon, and the city's lively Street Food Festival? The latter takes place from 15 to 18 June 2023, allowing enough time to add a few days in Paris to your France itinerary as well.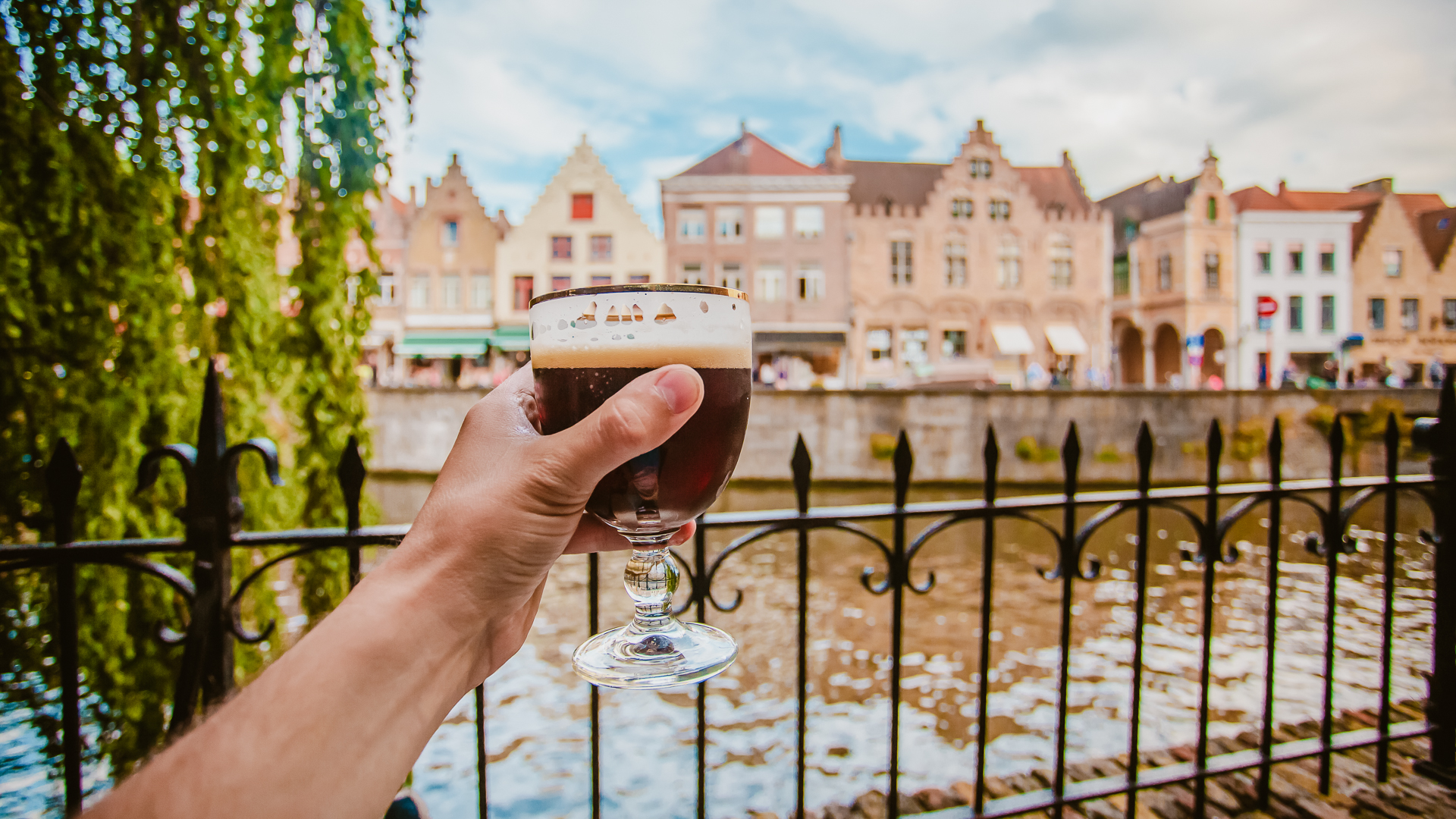 July
Kalamata, Greece
If you're wondering where to go in 2023 for a summer escape without too many crowds, Kalamata is an up-and-coming destination in Southern Greece that combines history, culture, and beach-hopping. Conveniently located in the heart of the Peloponnese, Kalamata is the ideal base from where to explore the region on a road trip. If you need more reasons to visit Kalamata, you should know that the city hosts an annual Dance Festival with performers from all over the world every July.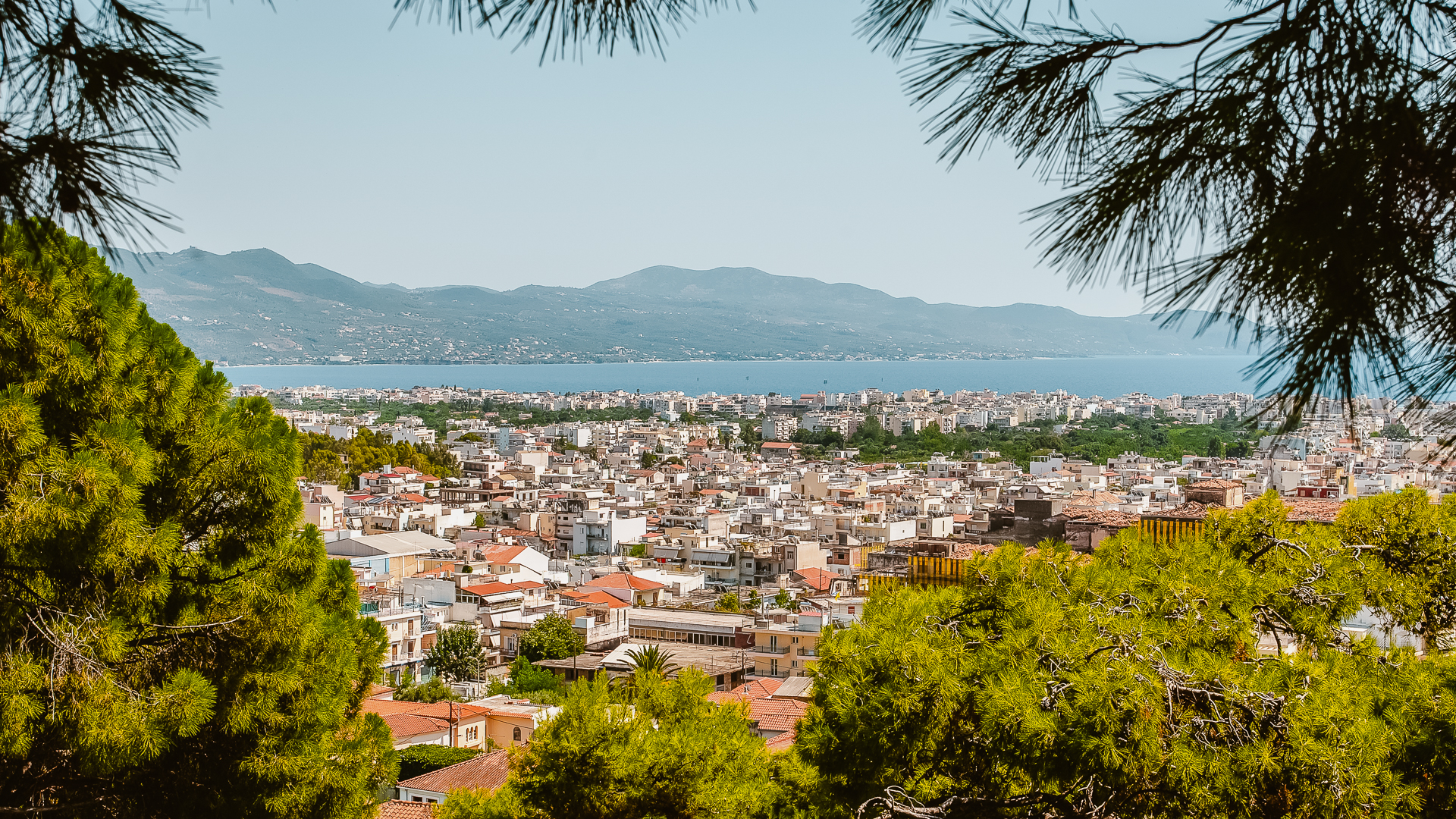 Mikolajki, Poland
For those of you who aren't that fond of the summer heat, Mikolajki might just be the ideal destination. Nestled in the splendid countryside of northeastern Poland and surrounded by countless lakes, Mikolajki is ideal for anyone dreaming of a cool summer escape. On top of that, Mikolajki can serve as the perfect gateway to the Baltics and their charms.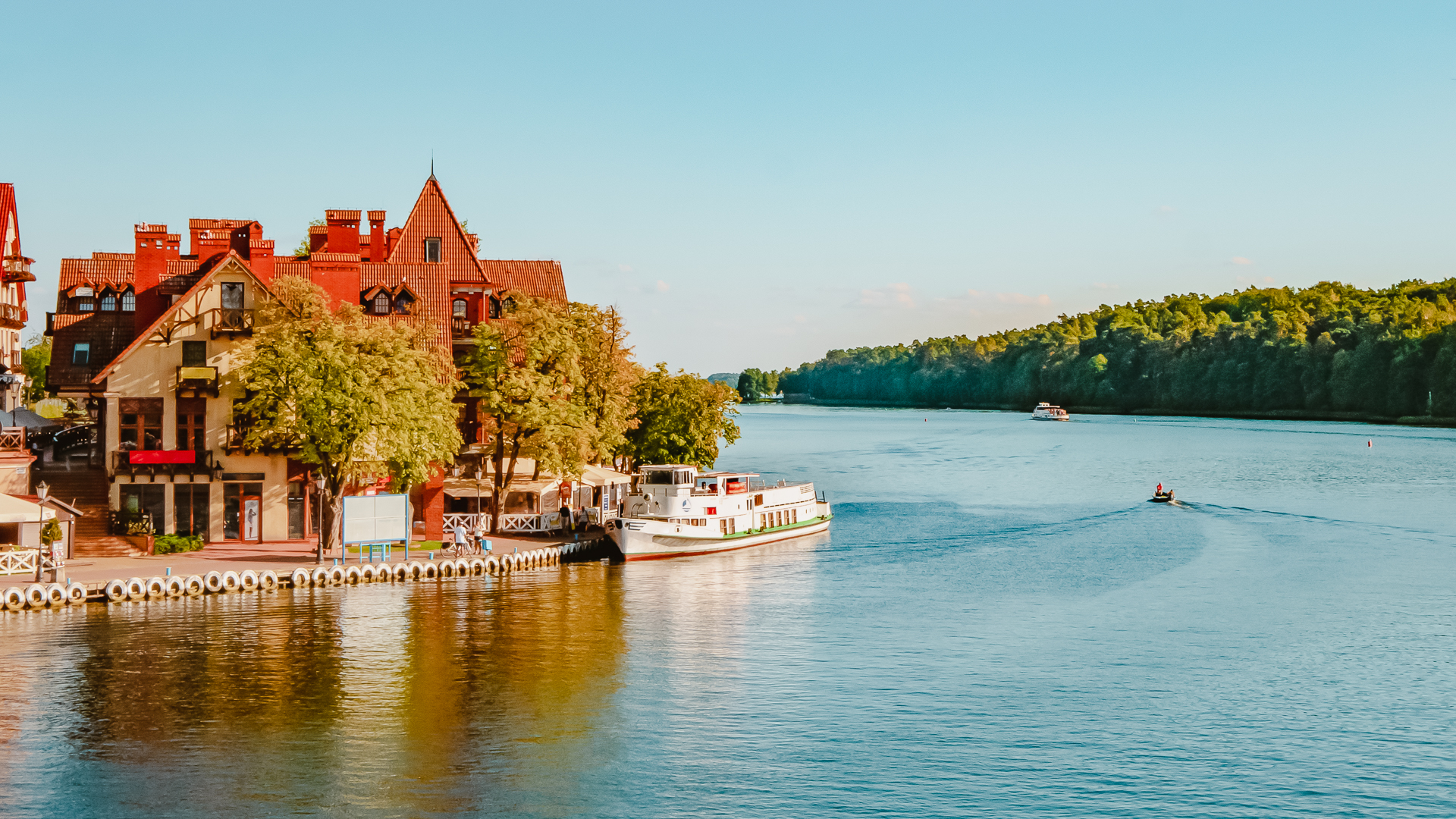 August
Budapest, Hungary
When it comes to picking a destination for a summer trip, Central Europe is always one of the best options. With its rich history, diverse architecture, and some of the finest spas in Europe, Budapest is one of the best places to visit in 2023. If you go in August, you'll have the chance to experience one of the largest music festivals in Europe, the famed Sziget Festival, which takes place on an island on the Danube River.
If a laid-back Wine Festival in the dreamy setting of Budapest's Castle is more to your liking though, you should plan your trip to the capital of Hungary in September instead. Click here for more information about Sziget Festival or here for the Budapest Wine Festival.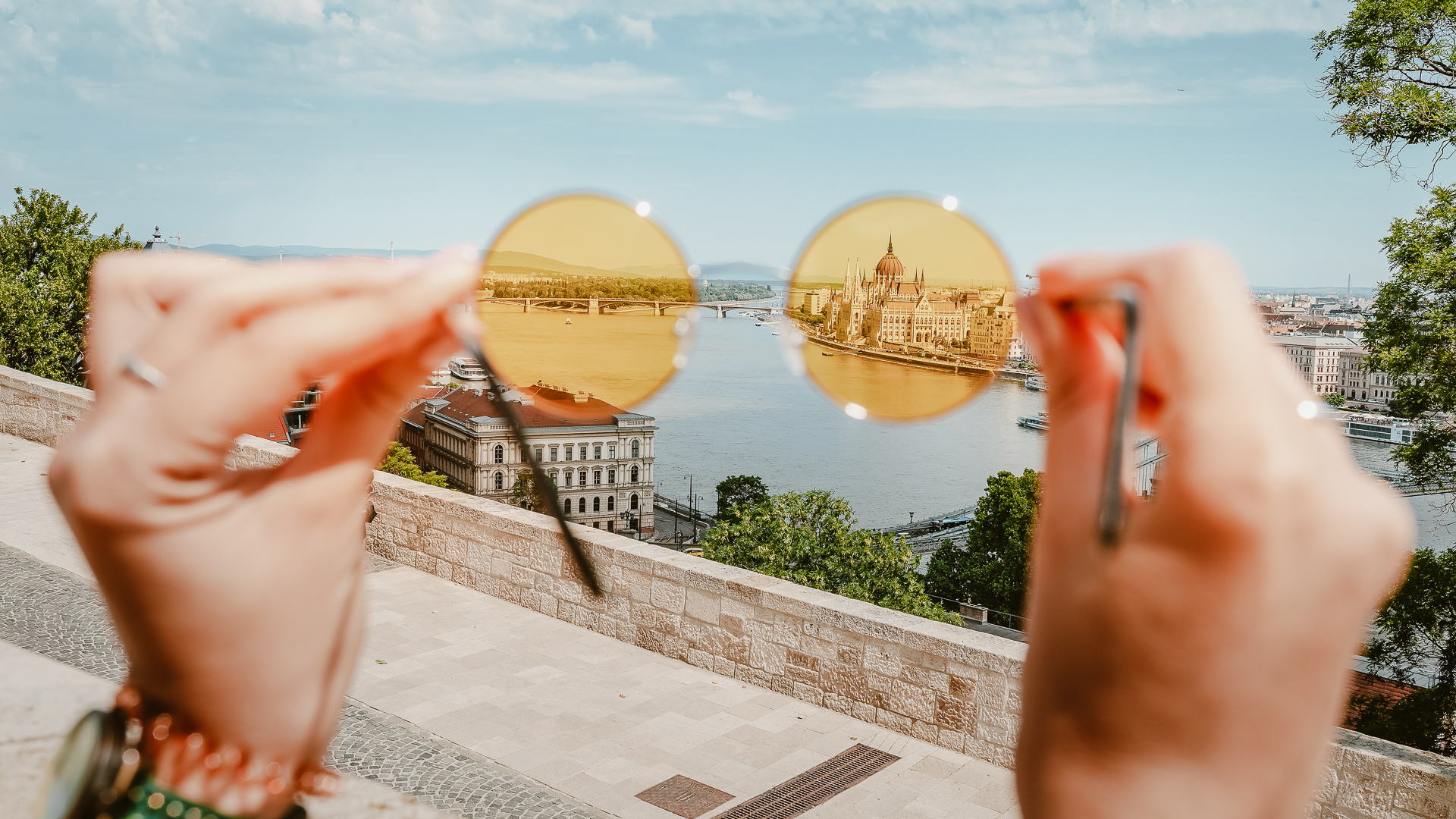 Soca Valley, Slovenia
Slovenia is one of Europe's best-kept secrets. For nature lovers, one of the best places to visit in 2023 is Soca Valley in Slovenia. With ample opportunities for hiking, climbing, or river rafting, Soca Valley is ideal for an adrenaline-filled escape. But even if an active holiday isn't your cup of tea but you still want to escape the heat in a setting of unfathomable natural beauty, Soca Valley won't disappoint. To sprinkle your nature getaway with a pinch of culture and history, consider an itinerary that combines Slovenia and Italy on the same trip.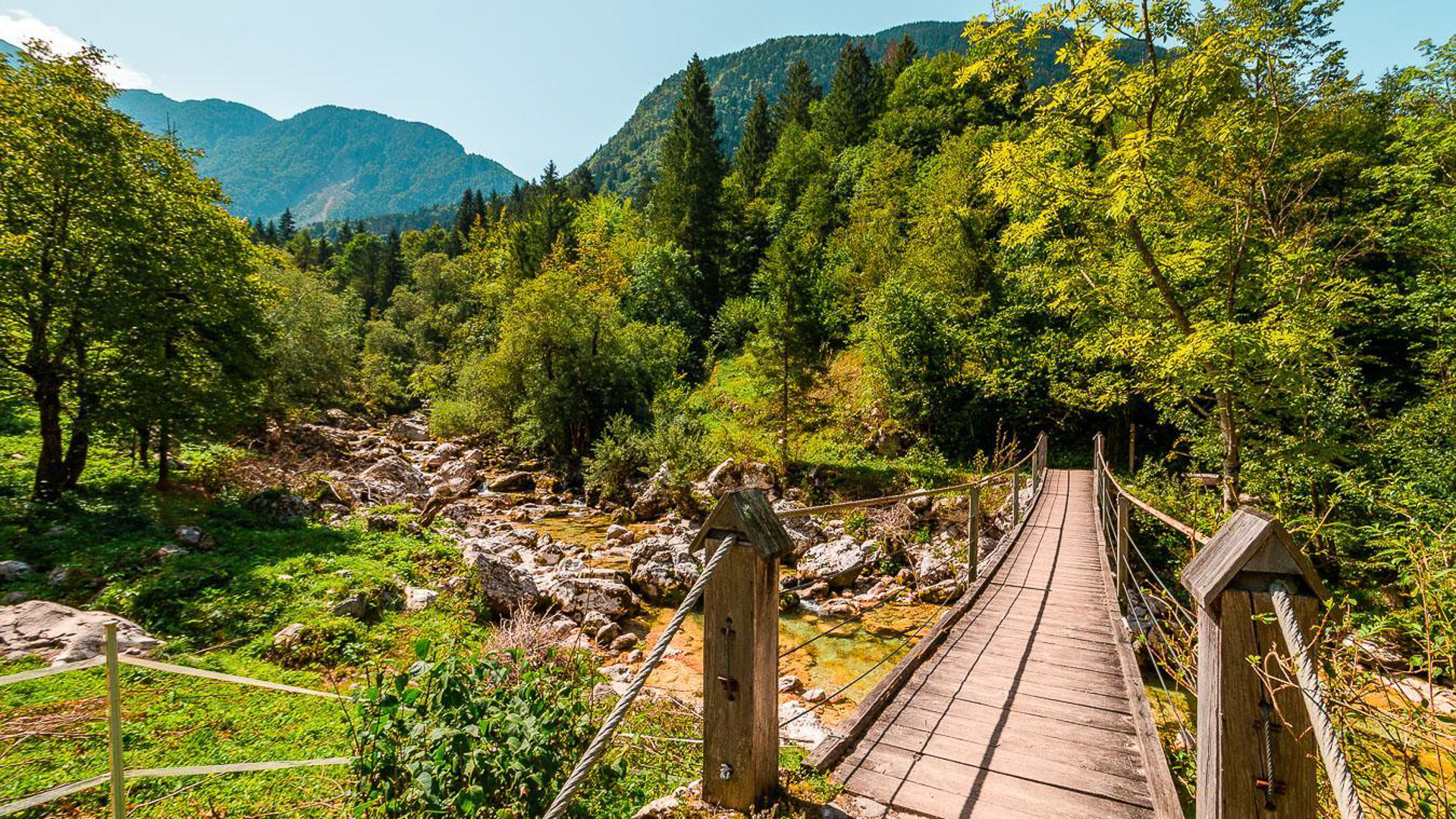 September
Cyclades Islands, Greece
The Cyclades Islands need no special introduction. Yet, we're here to talk about some of the lesser-known among them rather than the world-renowned Mykonos and Santorini. One of the best islands to visit in the Cyclades is Milos, a charming gem with turquoise waters, tiny fishing villages, and irresistibly easy-going vibes.
Another island in the Cyclades you shouldn't miss is Naxos. Known for its marble quarries since ancient times, Naxos is also one of the best culinary destinations in Greece. Right next to Naxos, Paros is a cosmopolitan island with beautiful villages and pristine beaches. The best month to plan an escape to the Cyclades Islands is September when the vast majority of holiday-goers are long gone, but the weather is still ideal to enjoy the beaches and the outdoors.
Tuscany – Umbria – Piedmont, Italy
There are countless reasons to visit Italy, but truffle hunting is among the most special among them. So much so that UNESCO has added Italian truffle hunting and extraction to its list of Intangible Cultural Heritage of Humanity. Some of the best regions to go truffle hunting in Italy are Tuscany, Umbria, and Piedmont. Our team of experts in Italy can make sure you plan the perfect Italy itinerary for a truffle-hunting trip to remember.
If you like, you can extend your trip to Croatia, and more specifically, Istria, a truffle-hunting destination like no other. Please keep in mind that we may have listed this suggestion under September, but you can take this trip for as long as the truffle season lasts, which is roughly between September and November every year, with many events taking place throughout this period.
October
Transylvania, Romania
October is all about Halloween and there's no better – or should we say scarier – place to celebrate this holiday than the land of Dracula himself, the famed Transylvania. Dotted with dramatic castles and graced with stunning scenery, Transylvania is the indisputable jewel of Romania. The best time to visit Transylvania is between May and October, with the latter offering unique opportunities, such as celebrating Halloween in Bran Castle, also known as Dracula's Castle (even though we know it's not).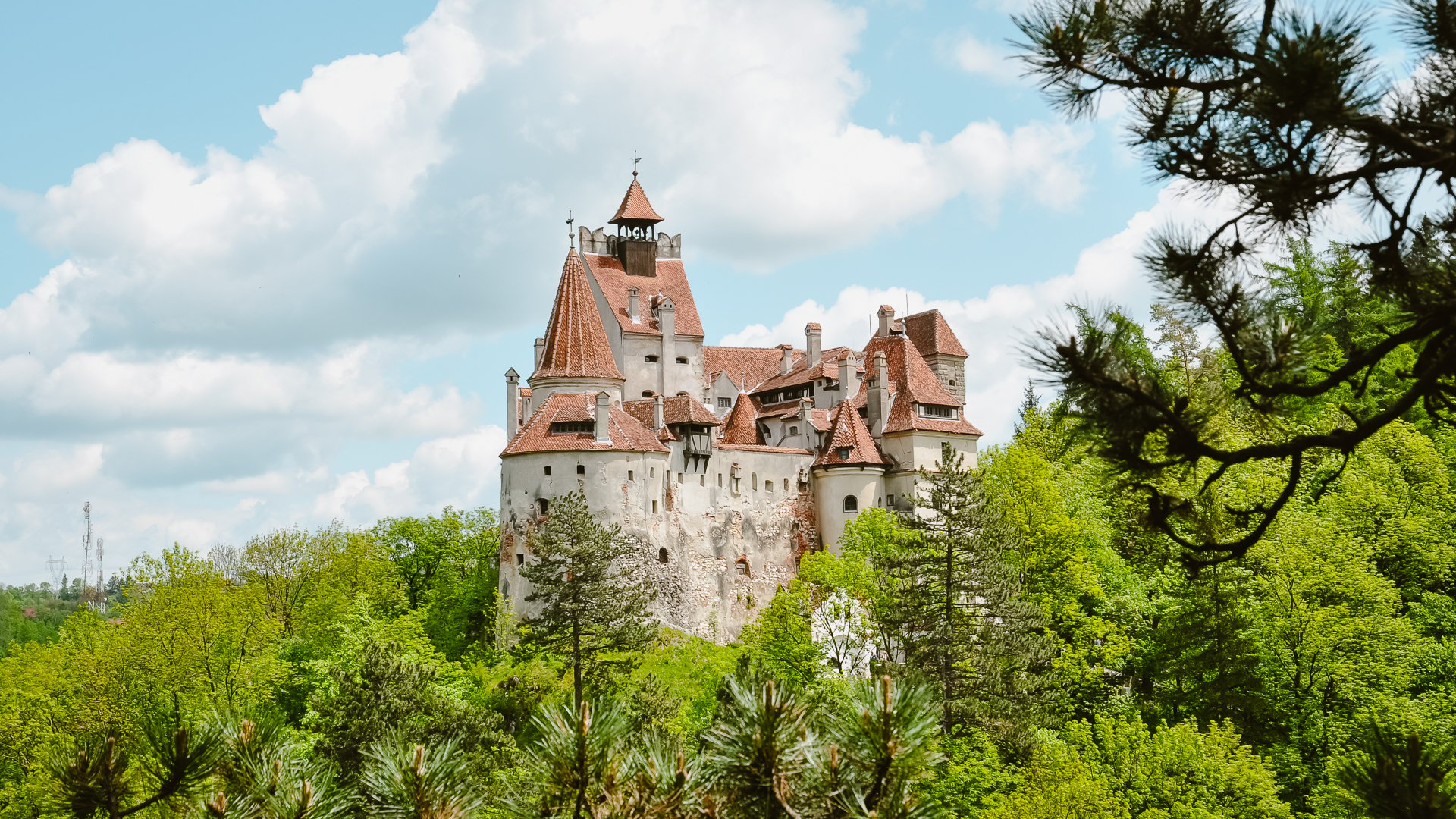 November
Vienna – Salzburg, Austria & Munich, Germany
November is by far the best month to visit Central Europe's festive Christmas Markets, just before the bulk of Christmas holiday-goers arrive. Traditionally, Austria and Germany host some of the best Christmas Markets. Therefore, cities like Vienna and Salzburg should definitely be part of your Christmas Markets itinerary across Central Europe.
Alternatively, you can opt for an all-Germany itinerary that will allow you enough time to immerse yourselves in the magic of the best German Christmas Markets, like the ones in Munich, Dresden, and Nuremberg. Getting your Christmas markets visit in early means you can hang those well-chosen decorations you bought on your tree when you get home and enjoy them for all of advent.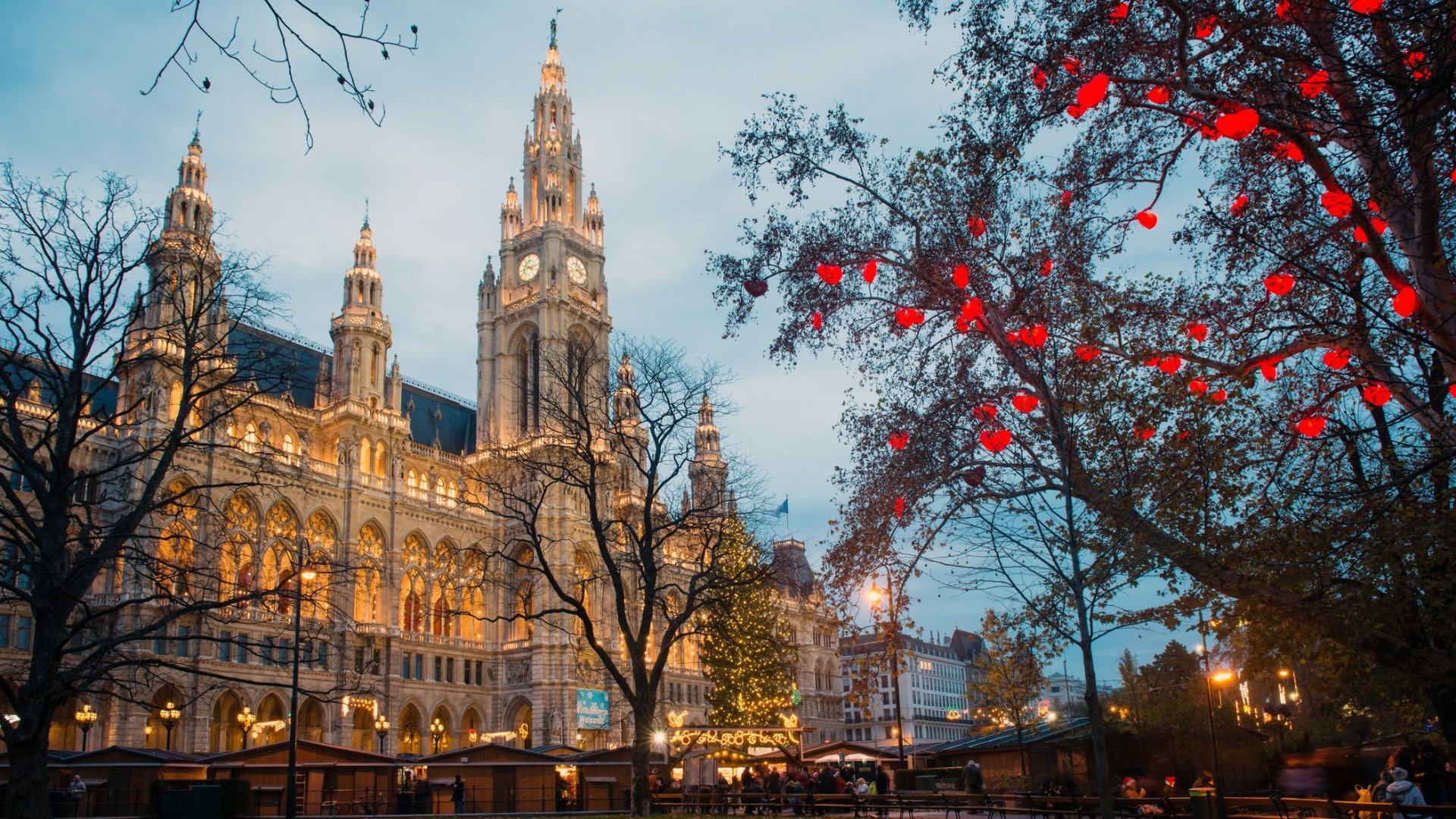 December
Rovaniemi, Finland
If all you want for Christmas is a one-of-a-kind travel experience, then Rovaniemi, the so-called Land of The Northern Lights, won't disappoint. Planning a trip to Rovaniemi in December is the most Christmassy holiday you could ever imagine. Not to mention that you'll get to meet the ultimate star of Christmas there, Santa Claus himself. For a winter adventure to cherish for life, consider planning a trip that combines Finland and the Baltics.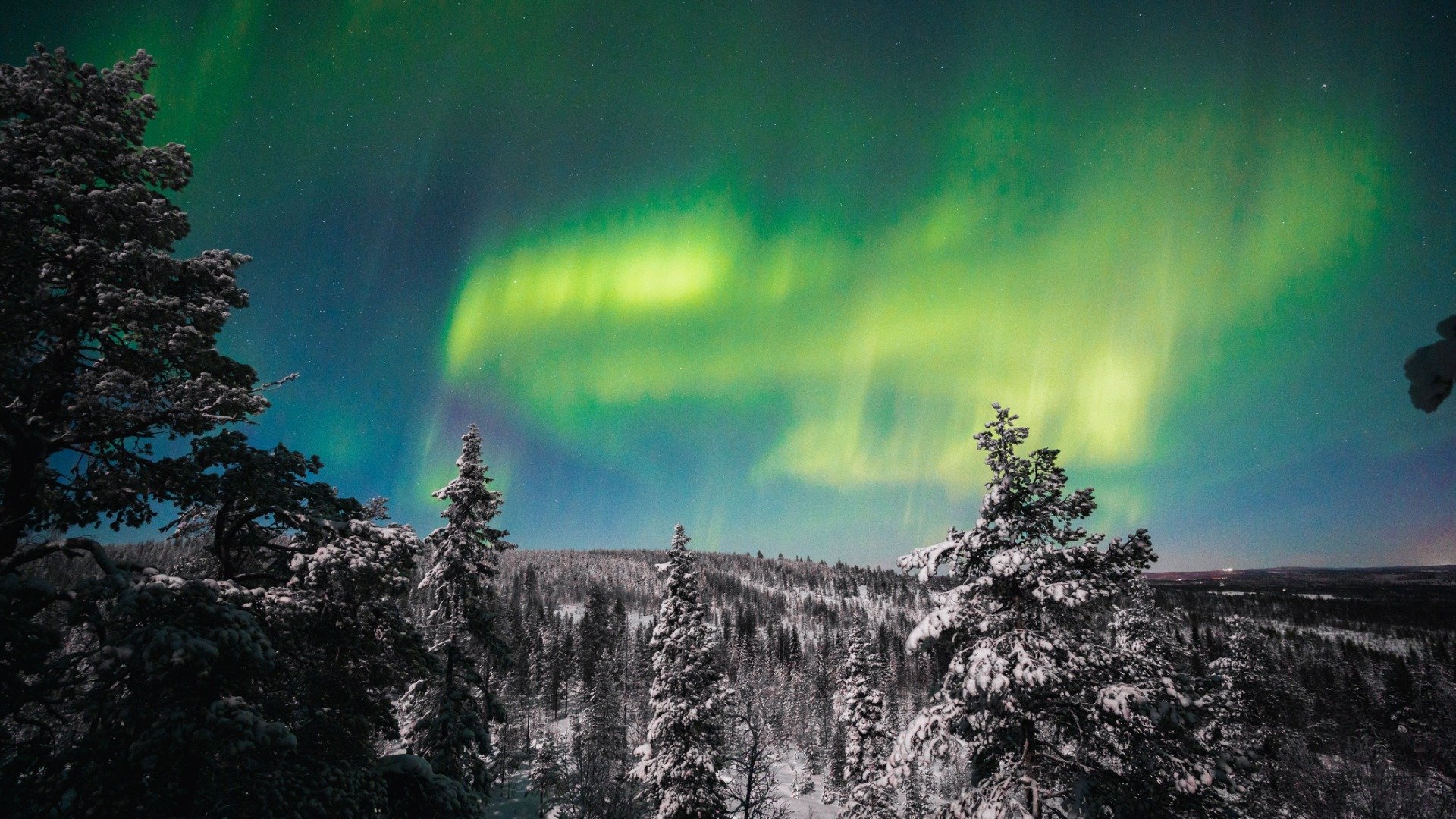 As Soon As You Can
Ukraine
We're reserving a special mention for a place that's close to our hearts. We love Ukraine and can't wait until we can visit again, and start running tours there again too. As soon as our hotels and guides in Kyiv, Lviv, and Odesa tell us they're ready, we'll be doing what small part we can to get the country back on its feet again.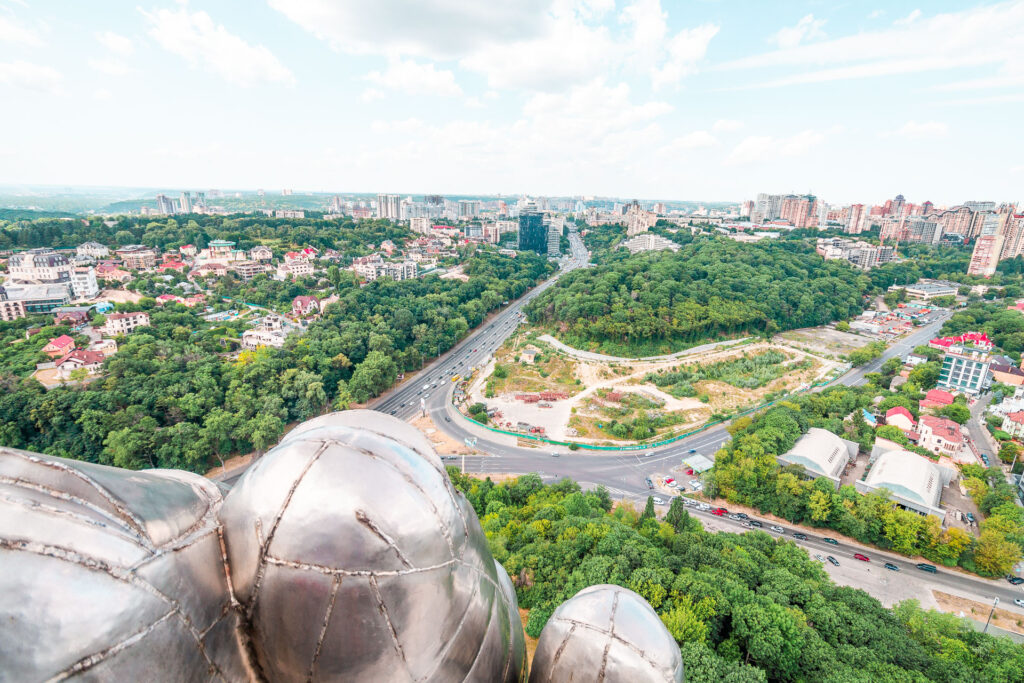 Now that you have plenty of ideas about where to go in 2023, it's time to turn them into plans with the help of our travel experts from all over Europe. See Europe in 2023 in the best possible way, the JayWay!
Born and raised in Athens, Maria's passionate about travel and storytelling, a combination that makes her ideal for her role as our content manager.