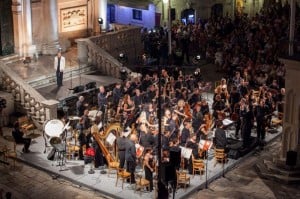 The 64th Dubrovnik Summer Festival gets underway on July 10th and runs till August 25th, offering visitors to the city the chance to enjoy performances of all kinds, from opera to contemporary circus. Making use of over 70 venues in and around the city, including street performances, there's lots going on!
With too many venues to list and too many performances to mention across all the performing arts – this year as in the past the festival features jazz, classical, folk and pop music, theatre, dance, opera and film – we suggest downloading a copy of the festival program to read at your leisure. To make sure you don't miss out on your chosen performance you can buy tickets online.
Planning a trip to Croatia? We'd love to put together a Croatia travel package just for you. Get in touch to find out more!
Image credit: Dubrovnik Summer Festival